What's The Cost Of Living In Vancouver?
Vancouver is perceived to be the most expensive city in Canada for both Canadians and people from foreign countries—Is it a myth or a truth? If the cost of living in Vancouver that high, why is it so popular amongst international students? We answer all your questions and more below.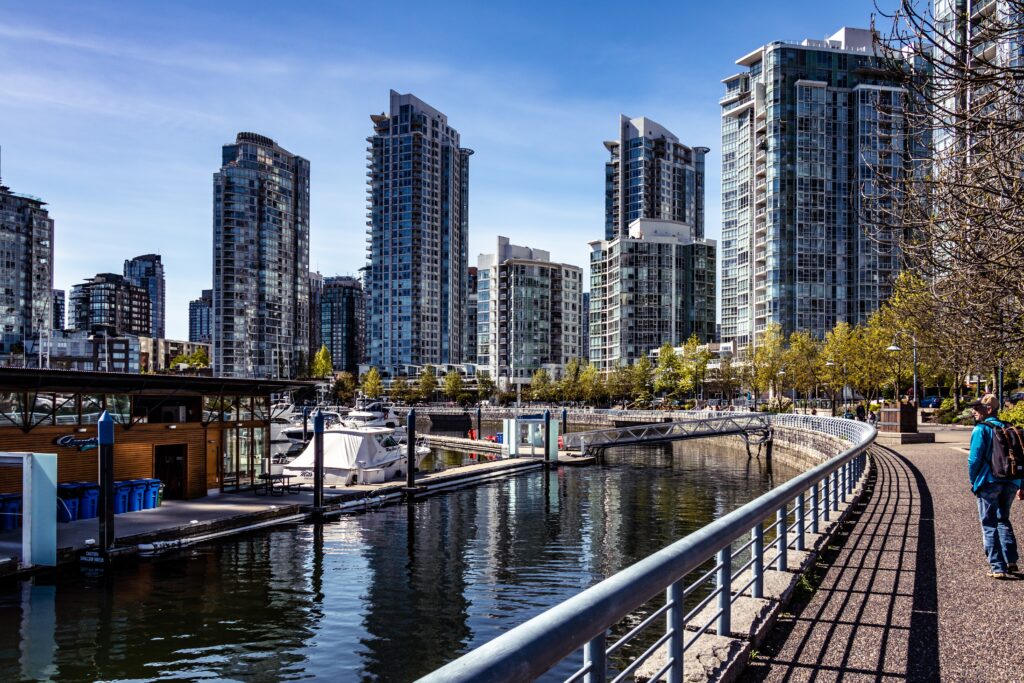 Vancouver is the Second Most Expensive City
Is Vancouver expensive to live in?
Yes, Vancouver is expensive to live in. According to the 2020 Demographia International Housing Affordability Report, Vancouver is the second most expensive city on the globe. Vancouver's current score is lower than its 2019 score; however, the affordability of the city is still a problem due to the costly living expenses.
On average, a 1-br apartment rents for $1,935 in Vancouver; it is $2,578 for a 2-br apartment. A 1-br apartment rents for $1,582 and a 2-br for $1,978 in Ottawa, which sits approximately in the middle of a national rental report. As we move toward the colder regions of the country, like Edmonton, the rent drops down to $999 for a 1-br apartment and $1,238 for 2-br apartments.
While renting an apartment in Vancouver is significantly higher compared to other cities, living in Vancouver has its advantages other cities may not be able to offer:
The employment rate in Vancouver is consistently growing.
Prior to the pandemic, Vancouver had a record low unemployment rate at 4%.*
Vancouver ranks 4th place for having the most diverse economy in Canada.
The temperature averages 4°C to 6°C in Vancouver and it rarely snows. This cuts down on utility costs compared to Northern Canada.
*See more on Vancouver's economic snapshot.
Living in Vancouver as a Student
Is Vancouver expensive for students?
While it is true that living in an all-inclusive one-bedroom apartment in Downtown Vancouver is expensive for someone who is unemployed or works at a minimum wage job, it is a different story for students. Students can have different housing options to accommodate their stay in Vancouver, making it easier for them to have an economically viable living.
The most important expense to consider is housing. The cost of living in Vancouver can be reduced for students; Students have the option to cut down on their rent and utility fees by staying in an off-campus student housing facility like GEC Residences. Here is how much you can save per month by living at one of our residences:
| | | | |
| --- | --- | --- | --- |
| | Other Expenses | Rent for a 1-BR Apartment in Vancouver | Rent for a 1-BR Apartment at GEC Residences |
| Furniture and Appliances | $4000+ | Not included | Included |
| Utilities | ~ $100 | Not included | Included |
| Wi-Fi | $50+ | Not included | Included |
| In-Suite Laundry | $25 | Included in Some | Included |
| Parking | ~ $100 | Not Included | Included |
| Fitness Center | $70 | Included in Some | Included |
| TOTAL COST | ≥ $4345 | Rent from $2,500 | Rent from $ 2,150 |
Monthly Rental Expenses – Private Apartment
When choosing the right housing option for yourself, pay attention to the above criteria and reconsider spending allocating your monthly budget wisely. It may be a smarter option to stay at a housing residence like GEC as a student than renting your own apartment, which comes with extra costs.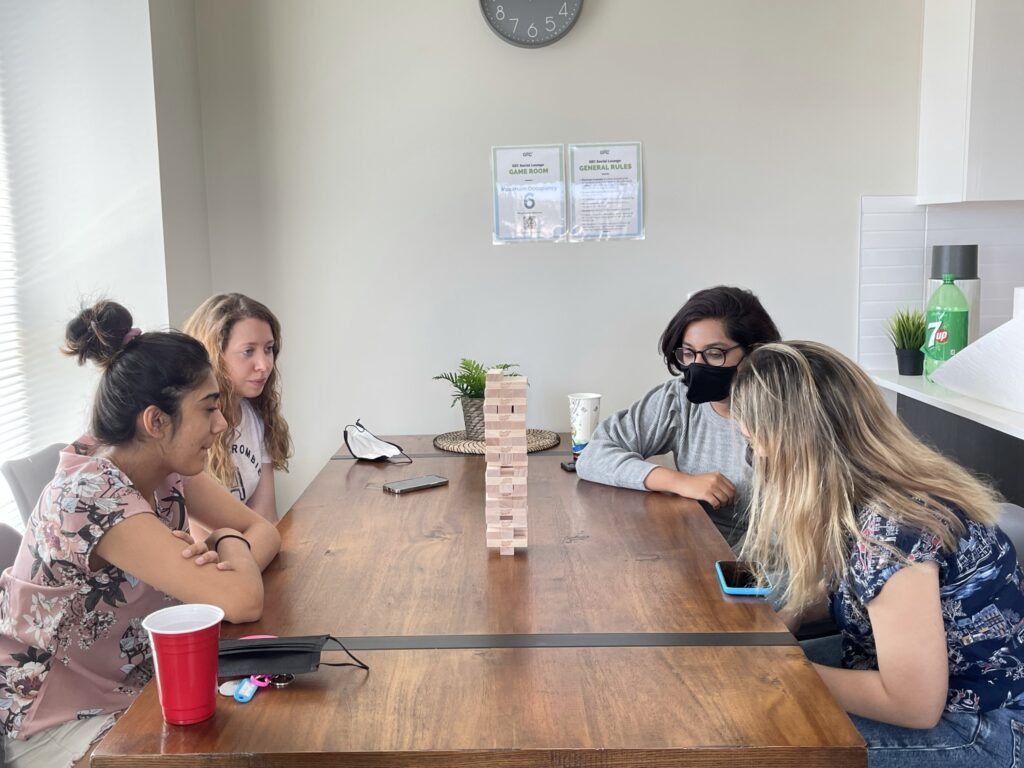 Expenses for International Students
How much does an international student spend in Vancouver?
If you stay at GEC as an international student, you may need to have a budget for the following expenses:
| | | | |
| --- | --- | --- | --- |
| | Primary Expenses | Leisure and Activities | Optional* (excluded) |
| Phone Plan | $35+ | | |
| Transportation (Compass Card – 1 Zone) | $98 | | |
| Groceries | $400 | | |
| Toiletries | $40 | | |
| Eating out | | $100-$300 | |
| Sightseeing, museums, events (1-2x a month) | | $60 | |
| Car Fuel* | | | $200 |
| Car Insurance* | | | $200+ |
| Fitness Center* | | Included at GEC | |
| TOTAL COST = $733 | $573 | $160-$360 | $400 |
Monthly General Expenses
Total expenses for an international student (excluding rent and optional expenses for car owners) living in Vancouver, BC come to $733 to $993 per month.
Is Vancouver a good option for international students?
The short answer is, yes. While the housing market rates and cost of living in Vancouver are high compared to other Canadian cities, Vancouver is a great place to study and live for international as well as out-of-province students.
In summary:
Students can cut down general expenses (utilities, wi-fi, fitness center, etc.) by staying at one of the 4 different GEC off-campus housing locations.
Vancouver is home to some of the most prestigious universities in Canada: University of British Columbia and Simon Fraser University.
Many reputable language schools in Vancouver offer pathway to university programs: Kaplan International, ILAC, ILSC, and Sprott Shaw Language College to name a few.
Vancouver's job market is constantly growing, which ensures several career options and a healthy workplace environment for future job seekers.
Bonus: It rarely snows in Vancouver, ensuring that there's great weather to explore the natural beauties and hiking spots in and around the city!
---
Still unsure about moving to Vancouver? Direct us your questions at hello@gecliving.com