Vancouver Film School (VFS)
Vancouver Film School (VFS) first opened in 1987, offering film production courses. Overtime, the institution began adding extensive programs including 3D Animation and Visual Effects, Acting for Film and TV, Writing for Film and TV, Makeup Design, and more. VFS is currently one of the most respectable film schools in the world with 15 programs and over 1,000 students across 8 campuses.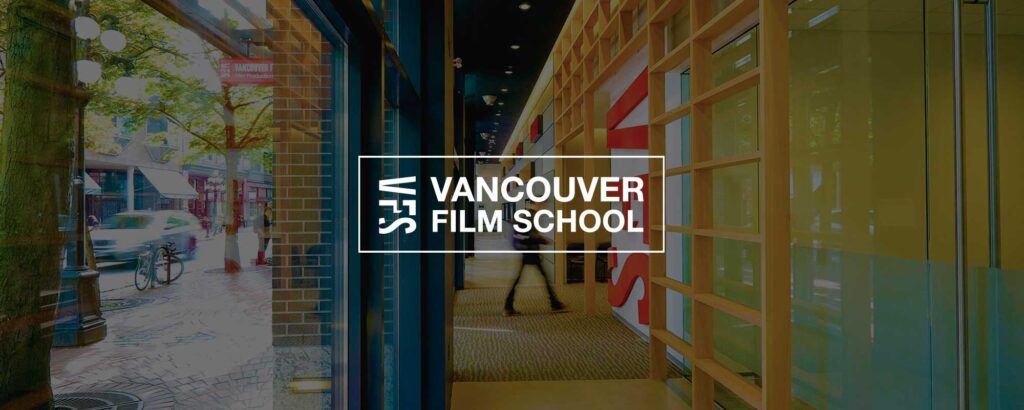 Index
Pros and Cons of Studying at VFS
| | |
| --- | --- |
| PROS of Studying at VFS | CONS of Studying at VFS |
| A Leading Institution in Film Studies | No Campus Student Housing |
| Industry Partnerships | Expensive Tuition |
| Hands on Experience | Does Not Grant PGWP |
Where's VFS Located?
VFS has 8 campuses across Vancouver; However, the Main VFS Campus that facilitates several programs is located on W Hastings St and Cambie St, right in the middle of downtown Vancouver. If you study one of the following programs chances are you will be studying here: Acting for Film and Television, Writing for Film, Television and Games, and Film Production.
Located only a couple blocks up the street from the Main Campus, the VFS Animation, Visual Effects and Classical Animation Campus is on W Cordova Street, surrounded by the vibrant Gastown shops and artisan cafes.
Just around the corner, VFS's Game Design Campus is located; you will learn all about Programing for Games, Web and Mobile here. This campus is located on Vancouver's famous Chinatown with a buzzing restaurant scene and cultural stores.
Learn more about other VFS Campuses.
VFS Tuition
You can find tuition information for VFS under the Admissions section of the program page you are intending to apply. We have compiled tuition information for a few popular programs at VFS (on Dec 15, 2021), please check the VFS webpage for updated pricing as tuition may change over time.
| | | |
| --- | --- | --- |
| Name of Program | Domestic Tuition | International Tuition |
| Film Production | $36,950 | $53,750 |
| 3D Animation & Visual Effects | $35,950 | $53,750 |
| Acting for Film & Television | $20,500 | $30,500 |
| Game Design | $32,950 | $49,750 |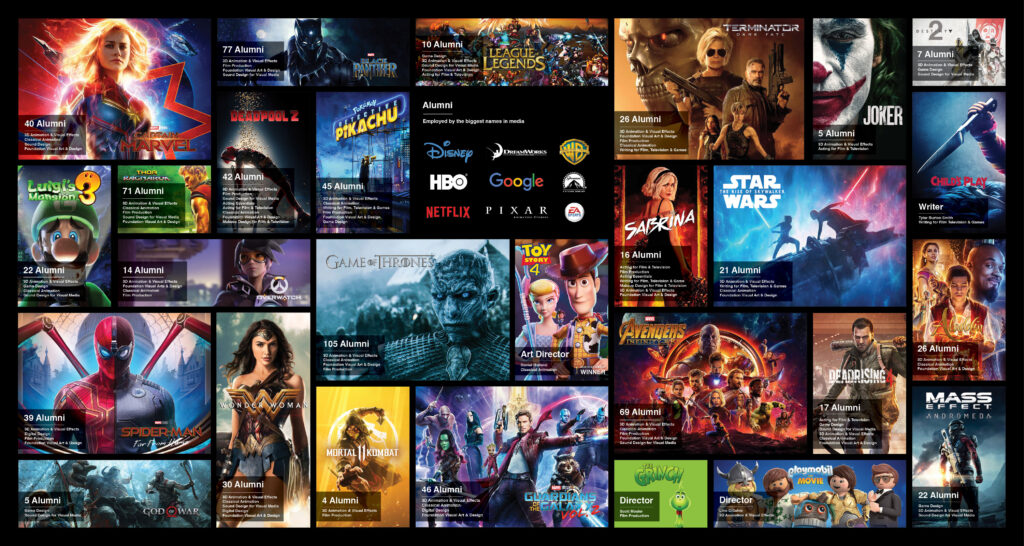 VFS has a highly collaborative environment, it is extremely easy to make friends. You work with people from different departments to complete creative projects. You can check out reviews from current and past VFS students by reviewing these videos:
A Day in Life of a VFS Student
VFS has International Admissions Advisors to help with your visa process, so you do not have to do it all alone. However, please note that a degree from VFS does not grant a Post-Graduate Work Permit (PGWP) that allows you to work in Canada upon graduation. If you are planning to stay in Canada after graduating from VFS, please do your diligent research to make this possible.
VFS ESL Support: VFS has ESL support services for International Students, you can schedule an appointment at esl@vfs.com
VFS Counselling Services: VFS also provides counselling services for all VFS students.
Most Popular Vancouver Film School Programs
VFS Film Production: This program gives students the foundational training in 5 disciplines of film production: Directing, Cinematography, Producing, Production Design, Post-Production. Later, they receive training in 2 specialized disciplines of their choosing.
VFS 3D Animation & Visual Effects: Students study foundational aspects of the 3D industry and specialize in one of the following options: 3D Animation, Modelling or Visual Effects.
VFS Writing for Film, Television & Games: This program focuses on the ins and outs of storytelling and explores film form, style, folklore and journey patterns, ideology, and more. Students specialize in Feature Film, TV, or Games for their final project.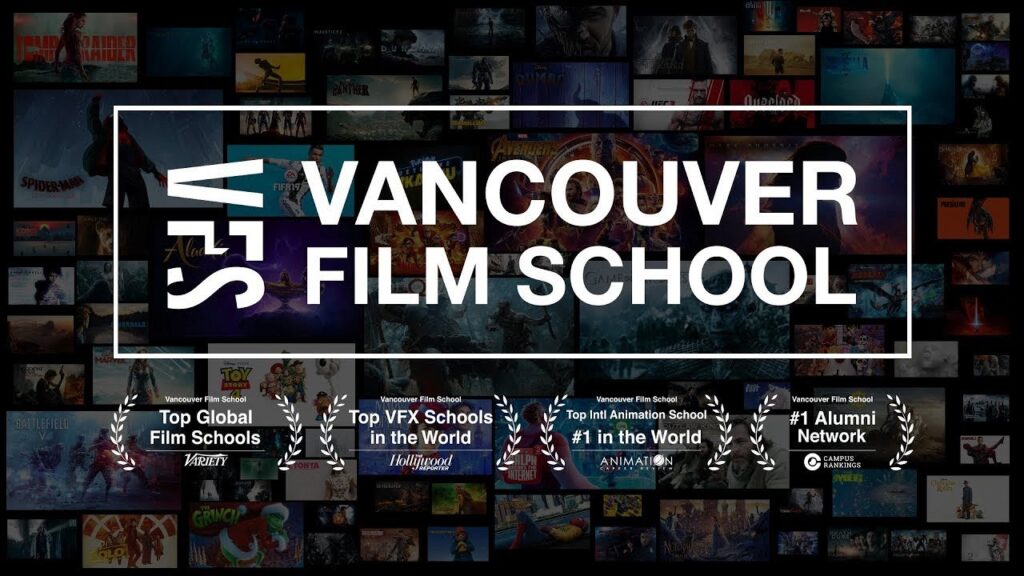 VFS Pathway Programs
Vancouver Film School is one of the unique institutions that offer an extensive list of pathway opportunities. VFS' pathway programs include partnerships with both International and Canadian Institutions. For full list and requirements please check the VFS Pathway Overview.
VFS Canadian Institution Pathways
VFS-BCIT Pathway Program: Students who graduate from VFS's advanced diploma programs can fast-track to BCIT Business Management Advanced Diploma program, BCIT Technical Arts Advanced Diploma program, and/or BCIT Bachelor of Business Administration program.
VFS-Capilano University Pathway Program: VFS Digital Design and Acting for Film & Television diploma program graduates can continue their studies with a BA from Capilano University in the Design in Visual Communications or Performing Arts programs.
VFS-Royal Roads University (RRU) Pathway Program: VFS Advanced Diploma program graduates are eligible to transfer into the third year of RRU's Bachelor of Arts in Professional Communication (BAPC) program.
VFS-University of the Fraser Valley Degree Pathway Program: VFS's Advanced Production Program participants are eligible to transfer to UFV for BA Degree programs.
VFS – Wilfrid Laurier University Pathway Program: The VFS – Wilfrid Laurier partnership counts your one year at VFS towards your first year at Wilfrid Laurier. You can transfer to the Wilfred Laurier Bachelor of Arts (Honours) in Film Studies, Wilfred Laurier Bachelor of Arts (Honours) in English or Wilfred Laurier Combined Honours Bachelor of Arts, English and Film Studies.
Extracurricular Activities at VFS
VFS offers several workshops in industry education, career development, and mindfulness throughout the year. Counsellors, alumni and industry representatives often collaborate with VFS to provide students with different perspectives.
Checkout VFS's Instagram Page to Find Out More About VFS Events.
VFS does not offer student housing on its campuses. VFS's off campus housing provider is GEC Living Student Residences, which are located in close proximity to VFS campus locations. If you are interested in booking housing with GEC, please contact the VFS Housing Services at housing@vfs.com
From GEC Viva to VFS Downtown Campuses,
Walking – 20 mins
By Bus – 15 mins
By Car – 6 mins
All GEC housing options are fully furnished with utilities included (water and electricity). Our apartments come with a fully equipped kitchen, in-suite laundry (washer and drier), heating systems, and free unlimited Wi-Fi.
Student Accommodation at GEC is a perfect option for out-of-province and international students. You do not have to worry about spending extra money for furnishing a new place or wasting time traveling long hours via public transit. GEC's convenient location(s) ensures you stay right by your institution and near central locations.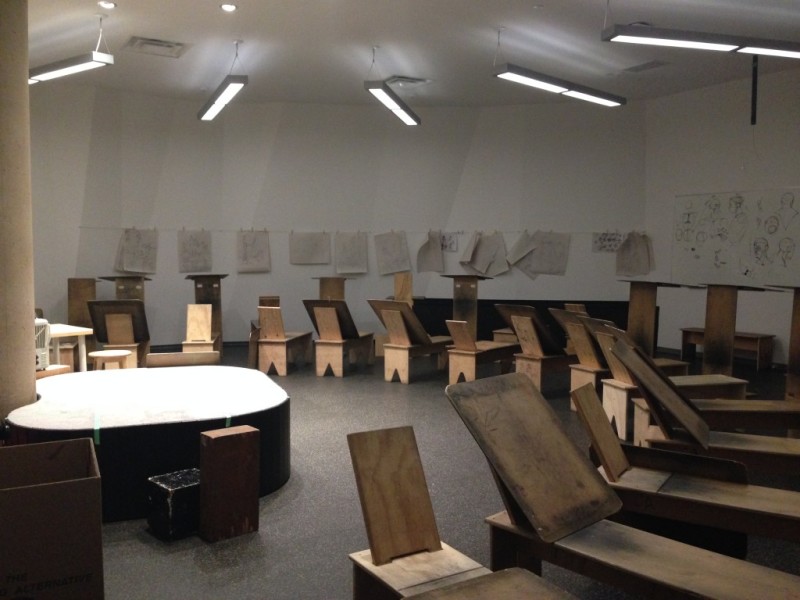 Students tend describe VFS as an "art retreat" rather than a school, highlighting that they are supported by mentors and peers to excel in their art professionally.
VFS Student Lounge
The student lounge is where students take some time to relax while playing on the foosball or ping pong tables. VFS also has a fully equipped lunchroom for students, so they don't have to worry about anything during their busy schedules.
VFS Animation Classrooms
Students have access to over 100 computers and their own individualized desks where they can come back to and continue with their drawings every day.
VFS Life Drawing Room
This room is where a live model stands in the middle of the classroom and students have a chance to practice their sketching.
VFS Green Screen Studio
VFS has a 1,600 square-foot, 280-degree green screen room that manipulates objects or people in front of the green screen; objects can be screened in front of different backgrounds with the help of the green screen.
VFS Beyond Capture Studio
Located inside the VFS campus, the leading performance capture studio is available to students for performance capture, motion capture, facial capture, post-processing, previsualization, and audio capture practices.
Things to Consider Before Attending VFS
No Campus Student Housing: VFS does not offer housing in its campuses; however, the institution recommends GEC Living Residences for its students. GEC Viva Residence is located 20 minutes away from the Vancouver Film School. Most VFS students choose to stay at GEC Residences. So, you will have a similar student community at GEC, with even more friends from various institutions, of course!
Expensive Tuition: VFS has a reputation for being expensive, and it rings true as VFS is a private institution. Although more expensive compared to some public institutions, VFS programs are offered at a standard tuition rate for international students. On the plus side, the well-rounded education, hands-on experience, and industry connections you make at VFS will definitely be worth it!
Does Not Grant PGWP: As mentioned before, VFS is not a post-graduate work permit (PGWP) granting institution. This means that if you are planning to stay in Canada and work after graduating from VFS, you should make time to speak with an Immigration Lawyer or Advisor to make this possible.
Why Choose VFS
A Leading Institution in Film Studies: In 2020, the Variety's Entertainment Education Impact Report named VFS one of the Top Global Film Schools, and The Hollywood Reporter named VFS among Top International Film Schools. In 2021, VFS was named Top North American Film School by MovieMaker. VFS keeps getting recognized by industry leaders, and this says a lot about the work of their alumni.
Industry Partnerships: VFS proudly partners with corporate leaders who serve the film industry to stay on top of the industry's needs. These firms include Adobe, Final Draft, Dell Technologies, Hp, Unreal Engine, and more. Full list can be found here.
Hands on Experience: At VFS, you can fully experience the pre-production, on-set, post-production, and more. You have lots of time to fail in a safe environment, so you are fully ready when you get into the professional industry.
GEC Student Residences Near VFS
GEC Viva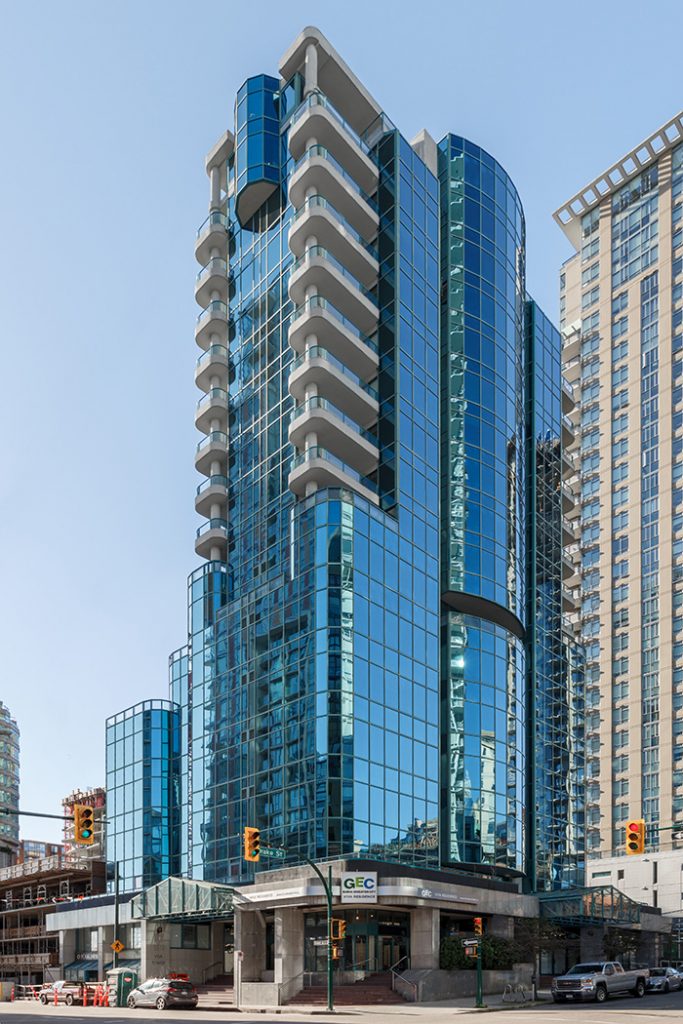 VFS's Downtown Campus, GEC Viva is a 17-floor student housing and accommodation tower in the heart of Downtown Vancouver, featuring panoramic views of the city and the North Shore Mountains. Watch the city come to life on the famous Granville Street and experience a bustling Vancouver like no other.
GEC Pearson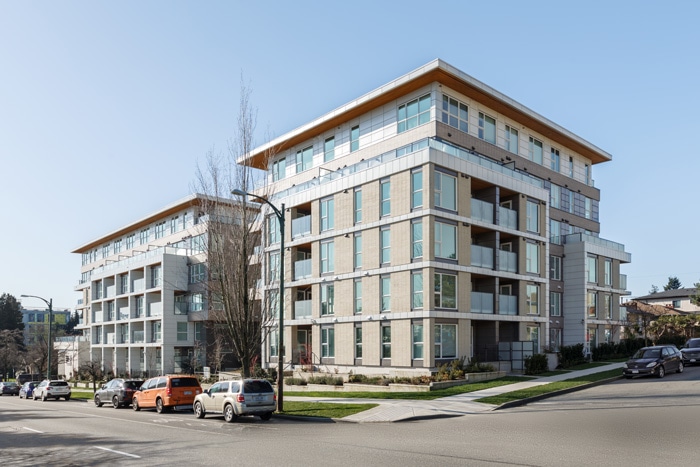 GEC Pearson is a student housing and residence located in Vancouver's most central and convenient neighbourhood, just minutes away from the best universities, shopping centres, and attractions. Discover Vancouver and Richmond's hidden gems, just 5 minutes from the Canada Line.
Read About Other Schools in Vancouver