University Canada West (UCW)
University Canada West (UCW) was founded in 2004. Famous for its innovative business programs, UCW has grown to be a well-known undergraduate and graduate degree-granting school for domestic and international students. Currently, 6000 students from 100+ enroll at UCW every year.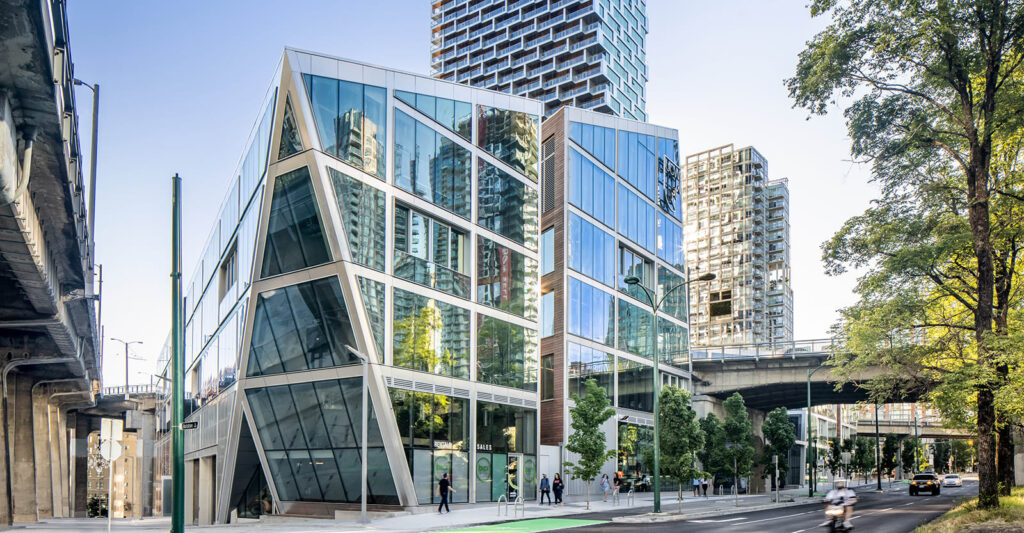 PROS and CONS of Studying at UCW
| | |
| --- | --- |
| PROS of Studying at UCW | CONS of Studying at UCW |
| Accredited Institution | Not a Research-Based University |
| Networking Opportunities | No Student Housing |
| Diverse Student Population | |
Index
Where's UCW Located?
UCW Vancouver House Campus is located on the globally recognized and iconic Vancouver House development designed by architect Bjarke Ingels. The development is extremely high profile with chic restaurants and coffee shops around it, and let's not forget that you are only a few minutes away from Sunset Beach, Granville Island, Yaletown, and the characteristic streets of the Davie Village.
UCW West Pender Campus is located on a heritage building, The London Building, that dates to the 20th century! It is right in the middle of the Financial District, minutes from the Art Gallery, CF Pacific Centre, Skytrain, and the historic Gastown! Study there and you will never run out of interesting after-class hang out spots!
UCW Tuition (2022 Total Fees)*
You can find tuition information for UCW by reviewing the 2022 total tuition fee table below. Please note that we have compiled the popular programs below. Check the UCW webpage for updated pricing as tuition may change over time.
| | | | | |
| --- | --- | --- | --- | --- |
| Name of Program | On-Campus Domestic Tuition | On-Campus International Tuition | Off-Campus Domestic Tuition | Off-Campus International Tuition |
| Master of Business Administration | $25,740 | $36,840 | $18,420 | $18,420 |
| Bachelor's degree Programs | $32,040 | $73,080 | $32,040 | $32,040 |
| Associate of Arts | $16,020 | $36,540 | NA | NA |
Find out more on UCW programs and tuitions.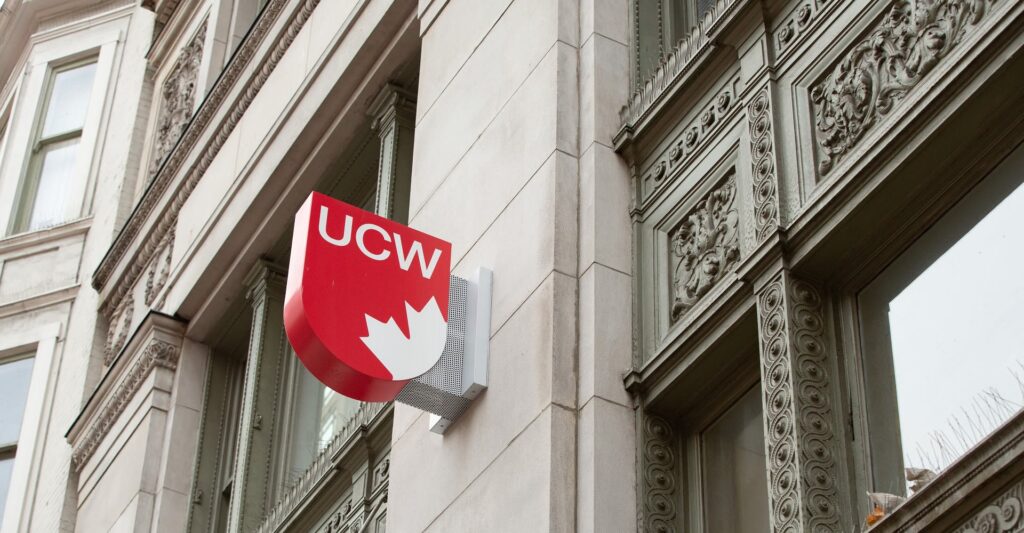 International Students at UCW
UCW has a diverse body of students from across the globe. You will make friends from many different countries and be surrounded by international specialists to help you throughout your studies at UCW.
Welcome Guide: UCW provides a very detailed welcome guide for incoming students that prepares them for their journey to a new country. You can find all things from Canadian currency to childcare, getting your important documents ready to grocery stores in Vancouver!
International Admissions: UCW has a team of admission staff that specialize in international education. They will help you throughout your application process and during your studies as well for a seamless transition.
Most Popular UCW Programs
UCW Master of Business Administration (MBA): The most popular program at UCW, the MBA program prepares leaders to drive the success of organizations. This program is offered both online and in-person and is accredited by the ACBSP and NCMA.
UCW MBA Foundation: The MBA foundation program is the first step towards an MBA for students who do not have academic or professional qualifications. Students who complete the foundational MBA program with a 3.0 GPA can then pursue an MBA at UCW.
UCW Bachelor of Commerce (BCom): With NCMA designation from CIM | Chartered Managers Canada, this program fully equips students with the foundation knowledge of contemporary business and its practices, preparing them for their career in business.
UCW University Transfer Programs
UCW may be a one-of-a-kind institution, with pathway programs in partnership with an extended number of schools. Whether it is post-secondary level institutions from across the globe or ESL schools, UCW had several programs that allow students to attend UCW via a/an:
Articulation Agreement
ESL pathway
International Credential Recognition
International Pathways into Bachelor's Degrees
To find out more about transferring to UCW, use this detailed Pathway Partner Search Directory; you can filter schools by country and/or partner type.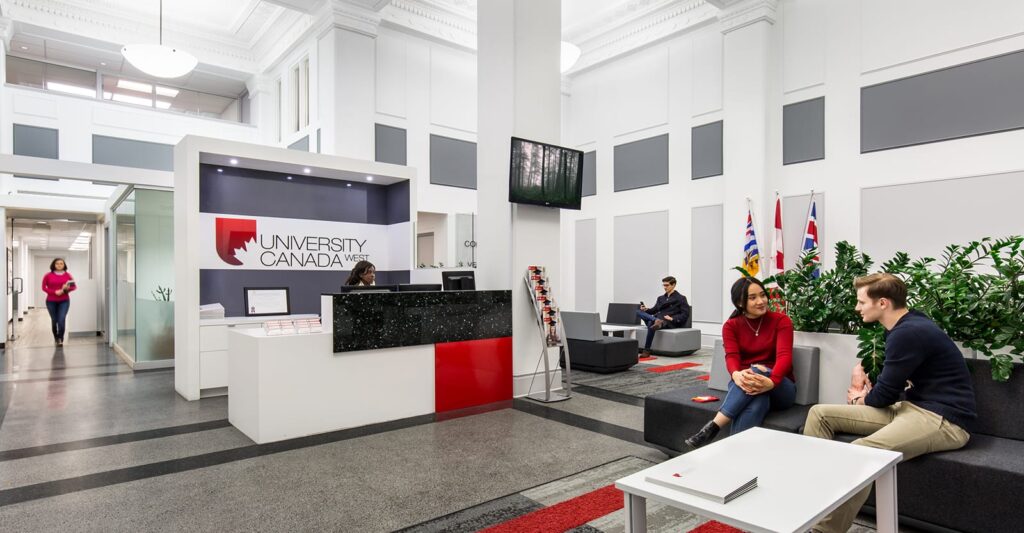 UCW has a ton of events throughout the month even during the pandemic. Although there wasn't information on their website with regards to student clubs, UCW has a selection of workshops and webinars on academic and social topics to support the students. UCW Student Life and Student Committee Events also host events such as holiday parties, end-of-term socials, movie nights, and much more.
Resume and Cover Letter Workshop
Graduate Internship Q&A Sessions
Intro to Library Research Workshops
APA: The Basics Workshop
And many more!
UCW Student Housing
Currently, UCW does not provide campus housing for its students. However, UCW recommends GEC Living Residences for off-campus housing near the campus.
The following GEC locations are recommended for an easy commute to UCW Campus,
GEC Viva to UCW Vancouver House Campus – 3 mins (by walking)
GEC Viva UCW West Pender – 15 mins (by walking)
All GEC housing options are fully furnished with utilities included (water and electricity). Our apartments come with a fully equipped kitchen, in-suite laundry (washer and drier), heating systems, and free unlimited Wi-Fi.
Student Accommodation at GEC is a perfect option for out-of-province and international students. You do not have to worry about spending extra money for furnishing a new place or wasting time traveling long hours via public transit. GEC's convenient location(s) ensures you stay right by your institution and near central locations.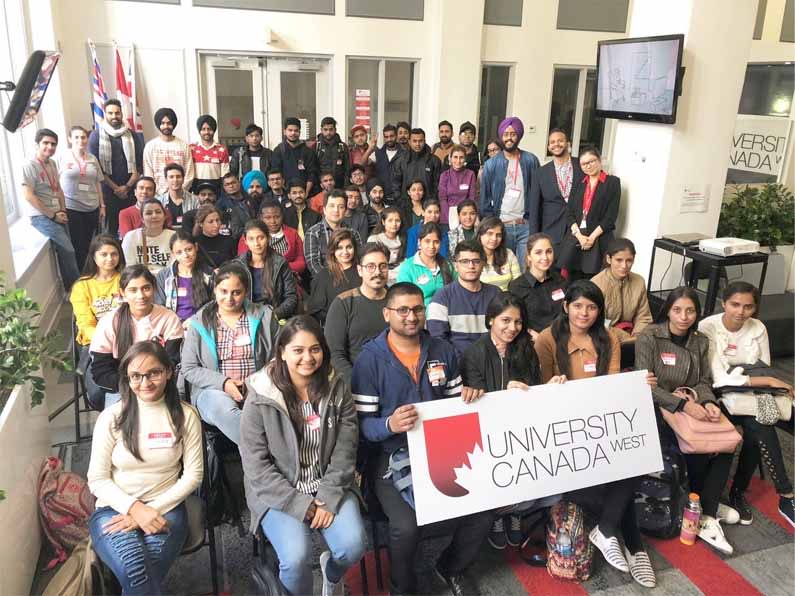 Located inside the Vancouver House building, UCW's main campus is in a hip area, and the innovative interior design of the institution definitely speaks for it.
Student Hub
Located on the 2nd floor, the admissions, student affairs, and finance teams are all located here to help with any related issues you may face. During the pandemic, these services may be booked online.
Student Lounge
This is the place to meet your Academic Advisors, ask them all of your burning questions, or have some lunch and relax between breaks!
Study Pods
You book these half-moon-shaped study spots for yourself or group projects! They are located throughout the campus and provide both a private and open space for students.
Innovation Hub
This is the spot you want to go to for your Instagram pictures! It has the best view of the city and it is also the spot for when local businesses and the UCW community meet, chat and network!
Things to Consider Before Attending UCW
Why Choose UCW
Accredited Institution: UCW is assessed and accredited by DAQB (Degree Quality Assessment Board). The UCW MBA program is accredited by ACBSP and NCMA. You can be sure that you will receive a high-quality education at UCW.
Networking Opportunities: Most UCW professors are seasoned business professionals, and they have an extensive network in British Columbia, which makes it easy for students to get an insider's view into many industries in BC.
Diverse Student Population: UCW has a diverse student population; from business professionals going back to school to fresh college graduates looking to study further, you will meet a lot of people with different backgrounds and make friends from all over the world!
GEC Student Residences Near UCW
GEC Viva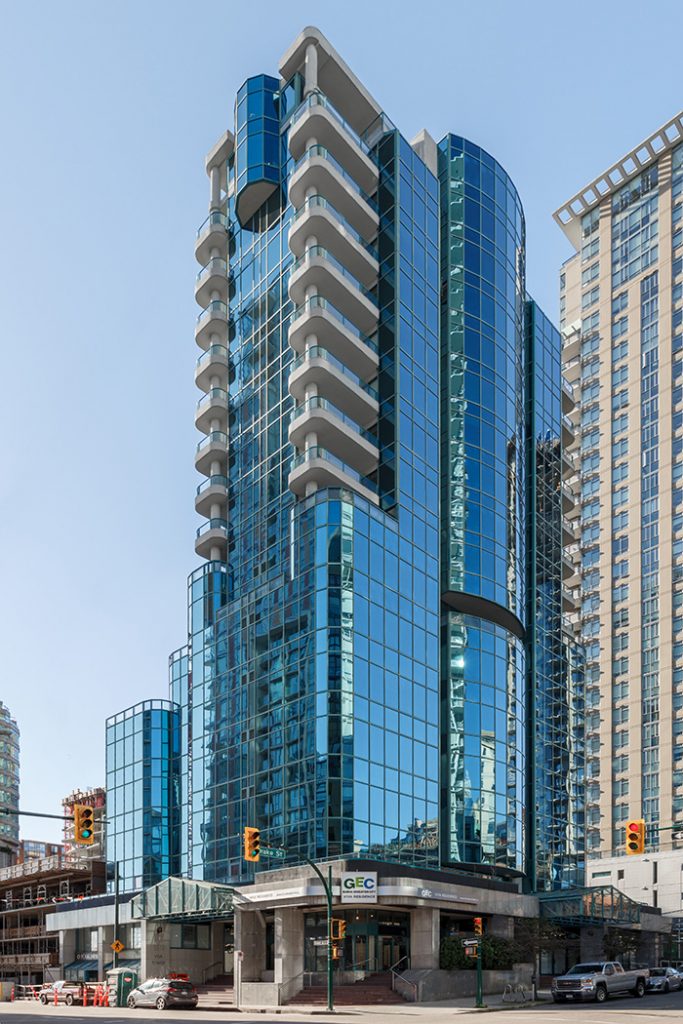 Near UCW Downtown Campus, GEC Viva is a 17-floor student housing and accommodation tower in the heart of Downtown Vancouver, featuring panoramic views of the city and the North Shore Mountains. Watch the city come to life on the famous Granville Street and experience a bustling Vancouver like no other.
GEC Pearson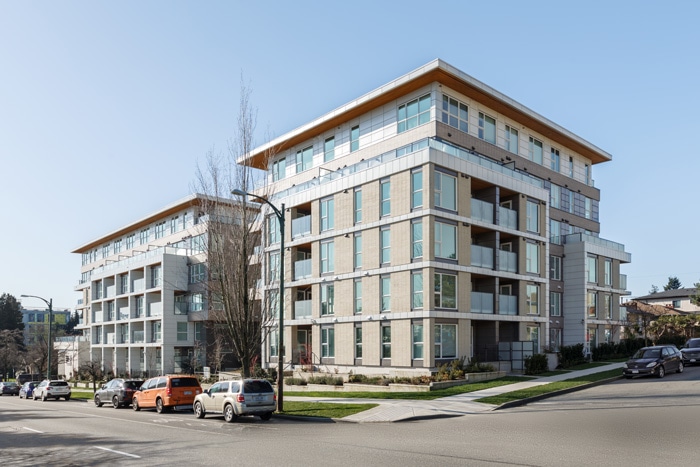 GEC Pearson is a student housing and residence located in Vancouver's most central and convenient neighbourhood, just minutes away from the best universities, shopping centres, and attractions. Discover Vancouver and Richmond's hidden gems, just 5 minutes from the Canada Line.
Read About Other Schools in Vancouver