University of British Columbia (UBC)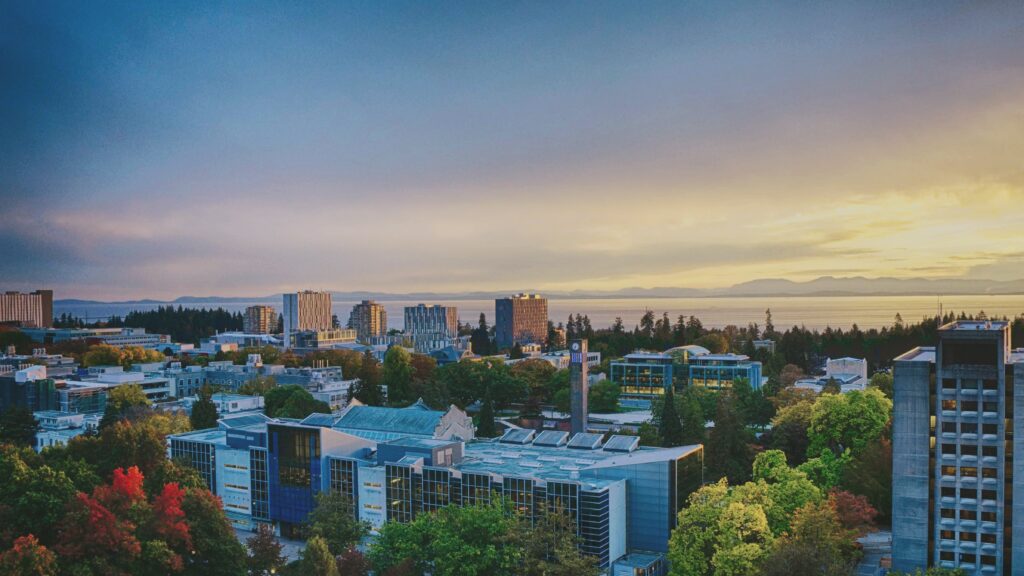 If you're looking for universities to attend in Canada, chances are that you've heard of UBC.
UBC is one of the oldest universities in Canada as it recently turned 100 years old. The UBC Vancouver Campus serves 55,990 students – 16,131 of which are international students who come from China, USA, India, South Korea, Brazil, and more. It is ranked 2nd in Canada, and among the top 20 public universities in the world.
On top of being a top academic university, UBC is also where you can make new and even lifelong friends. You can participate in a variety of socials, workshops, and debates. It's also highly recommended to join student clubs where you can meet people from diverse backgrounds and enrich your experience.
Aside from the people you'll meet, UBC Vancouver has so much to discover. You can learn more about First Nations' culture at the Museum of Anthropology (MOA) while admiring the beautiful art and sculptures. If you're a music lover, you can enjoy world class performances at Chan Centre (students get discounts!).
Looking for some peace and quiet? Visit the traditional Japanese Nitobe Gardens, or stroll through the picturesque Rose Garden while getting a breathtaking view of the mountains.
Craving a coffee and a quick bite? There are various restaurants and cafes spread across the campus as well, so you can always refuel when exploring UBC.
UBC Locations
The main UBC Vancouver Campus is located at the western tip of the Point Grey Peninsula, surrounded by the Pacific Spirit Regional park. It is a 30 minute bus ride from downtown.
The smaller UBC Robson Square Campus is located in the heart of downtown, beside the Vancouver Art Gallery and Pacific Centre.
Finally, there is the UBC Okanagan Campus, located 5 hours away from Vancouver by car.
UBC Campus Life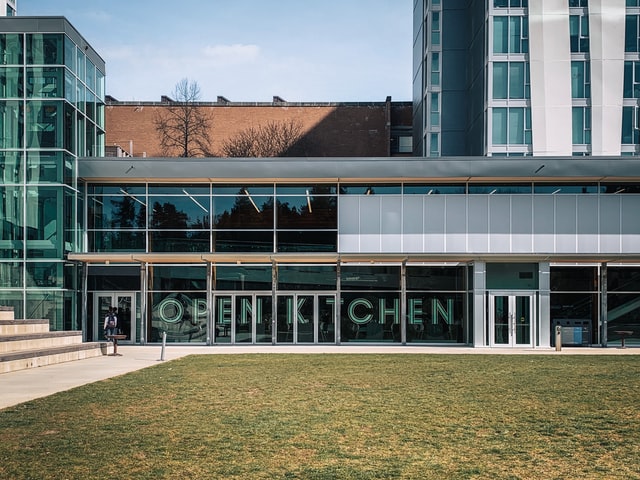 The Campus
The Vancouver UBC Campus is almost like a small city. It's so big that you may have to walk for 20 minutes to the next class or take a shuttle bus from one end of the campus to the other.
When you explore the campus, you'll most likely come across the busy intersection of University Boulevard and Main Mall, where you will find the famous UBC fountain, the beautiful libraries (the most popular ones are Irving and Koerner), a variety of faculty buildings, and the Beaty Biodiversity Museum.
The "older" University Village is definitely a place to go for stationary and supplies from Staples, all your Asian grocery needs from the new H-Mart, and a late night Big Mac from McDonald's. There is also a food court with a ton of international cuisines, and yes, it may contribute to the "Freshman 15".
On the other end is the "newer" Wesbrook Village, which has a lot of new residential housing, a Save-On Foods, Shoppers Drug Mart, and various cafes and restaurants. Thunderbird Arena is also nearby, where major sports events and concerts are held.
The Nest
The Nest is a $100 million project completed in 2015 designed specifically as a space for students. You can quickly grab a slice of pizza, sushi, and some Famous Blue Chip cookies. It also contains various retail stores, a small theatre, and even a climbing gym. You can find various student clubs and their offices in the Nest (we highly recommend joining one).
Nitobe Gardens
The famous Nitobe Gardens is a traditional Japanese garden, and is recognized as one of the most authentic outside of Japan. It's filled with beautiful ponds and bridges, offering a place of peace and quiet. When you visit in spring time, you'll find pink cherry blossoms showering the garden. You'll truly feel like you're in Japan.
Wreck Beach
After a short walk from the UBC campus and down a few flights of stairs, you'll find Wreck Beach. You should know that it is a nude beach (Google calls it a "clothing-optional" beach). However not to worry, you don't have to be nude nor will you see too many nudists! Many people from around Vancouver visit Wreck Beach for its natural beauty.
UBC Housing
The UBC Vancouver campus offers 13 residences which house around 11,000 students. However with more than 50,000 students who attend this university every year, it can be difficult to get housing. UBC Housing mentions that they have limited residence options, even for first year students.
Just outside of UBC, there is also residential housing available at University Village and Wesbrook Village, but make sure you find those listings fast because they fill up quickly!
GEC Student Residences near UBC
GEC Pearson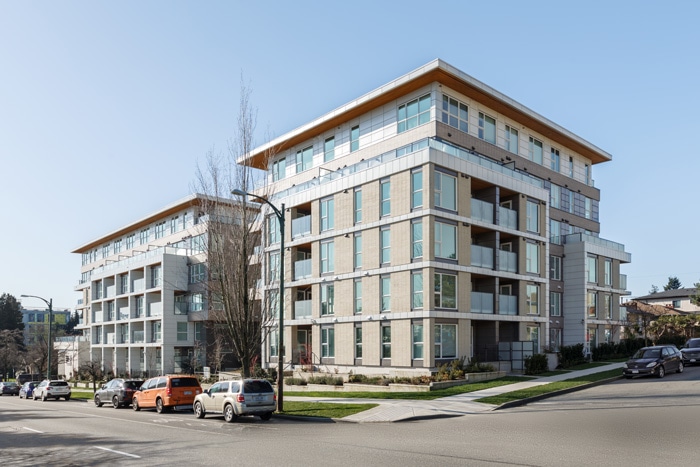 GEC Pearson is a student housing and residence located in Vancouver's most central and convenient neighbourhood, just minutes away from the best universities, shopping centres, and attractions. Discover Vancouver and Richmond's hidden gems, just 5 minutes from the Canada Line.
GEC Marine Gateway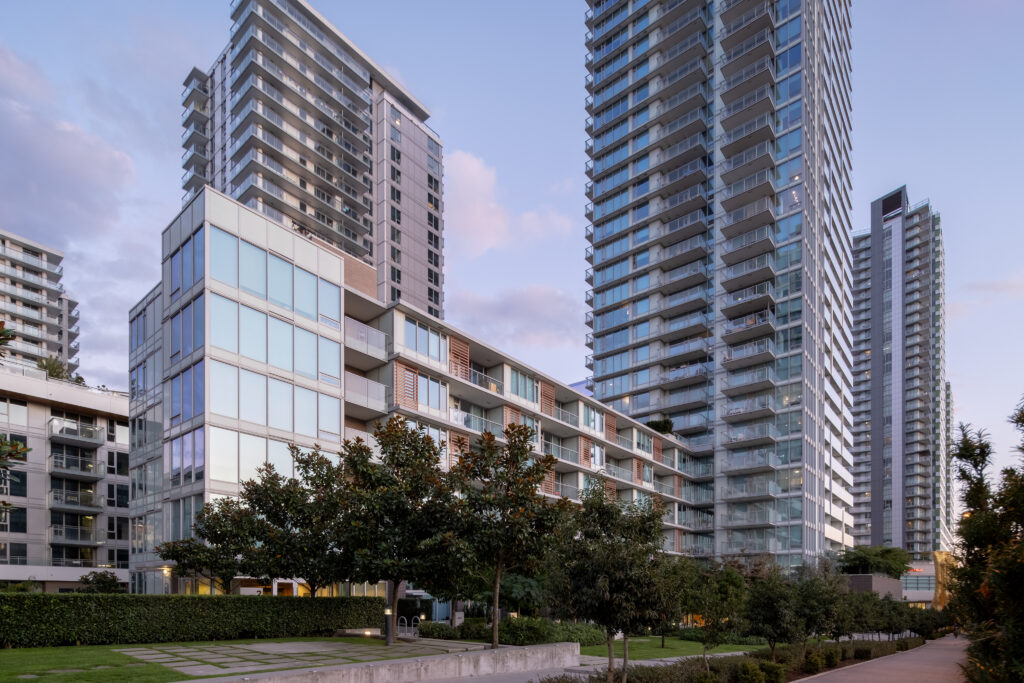 GEC Marine Gateway features modern interior designs and energy-efficient amenities in the city's most convenient neighbourhood. Steps from the Canada Line Skytrain, experience the best of Vancouver and Richmond in our premium rental apartments.
GEC Viva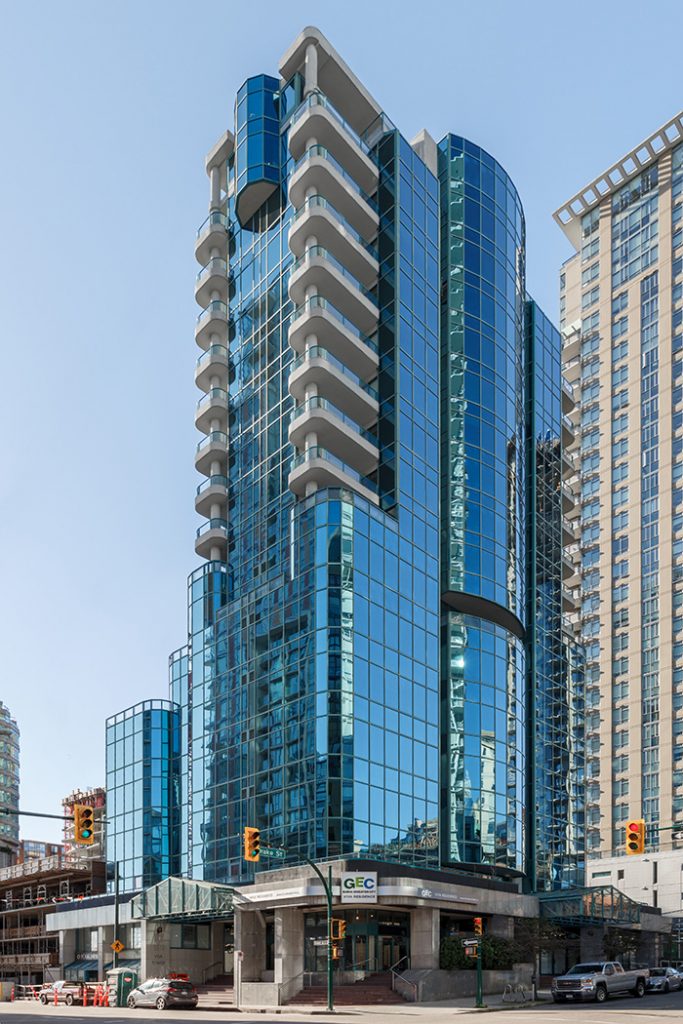 GEC Viva is a 17-floor student housing and accommodation tower in the heart of Downtown Vancouver, featuring panoramic views of the city and the North Shore Mountains. Watch the city come to life on the famous Granville Street and experience a bustling Vancouver like no other.
Read About Other Schools in Vancouver