University of British Columbia (UBC)
UBC is one of the oldest (yes, over 100 years old!) universities in Canada. It is also one of the most prestigious universities in Canada. It has been said many times; you cannot go wrong with a degree from UBC. The UBC Vancouver Campus serves 55,990 students – 16,131 of which are international students who come from China, the USA, India, South Korea, Brazil, and more.
UBC's institutional rankings are impeccable. As of 2022, UBC ranks as the 37th best university in the world on Times Higher Education World University Rankings (THE). UBC ranks 2nd in Canada and 7th according to the North America Public Institutions Ranking.

(source)
Index
UBC Locations
The main UBC Vancouver Campus is located at the western tip of the Point Grey Peninsula, surrounded by the Pacific Spirit Regional Park. It is a 30-minute bus ride from downtown.
The smaller UBC Robson Square Campus is located in the heart of downtown, beside the Vancouver Art Gallery and Pacific Centre.
Finally, there is the UBC Okanagan Campus, located 5 hours away from Vancouver by car. View the map here.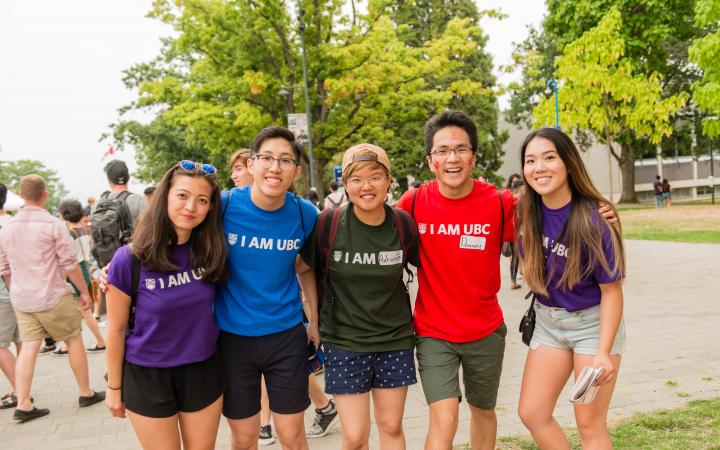 International Students at UBC
As one of the largest universities in Vancouver, UBC has a ton of resources for international students. To date, UBC served 66,512 students. 18,283 of these students were international students from 166 different countries. UBC is a popular choice amongst international students because of its resources to help students adapt to their new environment.
While institutional support and resources help international students tremendously, UBC also has a variety of social events, workshops, and debates. You can join student clubs where you can meet people from diverse backgrounds and enrich your experience.
Most Popular UBC Programs
UBC Environmental Science (BS): A highly regarded program that focuses on major environmental problems and cross-disciplinary approaches to studying them. As a part of this program, there is a significant amount of coursework in physical sciences, earth and ocean sciences, and life sciences. Alumni can work in several positions involving research, government, law, and medicine.
UBC Economics (BA): Examining social, cross-cultural, and ethical aspects that contribute to decisions involving economics, this program teaches students the application of appropriate quantitative methods to solve economic issues.
UBC Psychology (BA): This program teaches students behavioral neuroscience, cognition, clinical, health, developmental, social and personality psychology, and quantitative methods to study human behavior.
UBC Master of Law (LLM): Students in this master's program work with a supervising faculty member to create an original scholarly work in law while exploring focused academic education on the field(s) they are interested in.

UBC Transfer Programs
To transfer to UBC from a different institution, you need the following documents:
"Official transcripts from your current post-secondary institution sent directly to UBC by the issuing institution, showing all courses attempted as well as a list of courses in progress.
Official transcripts from all previous post-secondary institutions you've attended, also sent directly to UBC.
Final high school transcripts."
UBC and Langara College have a joint program that offers First Nations, Métis, and Inuit students a pathway to UBC's bachelor's degree programs. Students start taking courses at Langara College and receive academic support to successfully transfer to UBC. The students also get help with creating a "transition plan", and choosing a faculty of interest such as arts, commerce, engineering (applied science), forestry, kinesiology, land and food systems, and science.
While UBC does not allow automatic transfers from other institutions, it has a "block transfer agreement" with the following institutions: Capilano University, College of New Caledonia, Douglas College, Kwantlen Polytechnic University, Langara College, Selkirk College, Thompson Rivers University, University of the Fraser Valley, Vancouver Island University. Please keep checking UBC's website to ensure you have access to the updated information.
The general requirement is for students to complete the Engineering First-Year curriculum at one of the eligible institutions and achieve a GPA score no less than 3.1; students who fulfill the requirements can then apply to UBC. Once UBC accepts their completed application, students can start taking their second-year Engineering classes at UBC.
How Much is The Tuition Fee at UBC?
To apply to UBC, domestic students (Canadian or PR holders) pay a $73 CAD application processing fee. International students (study permit holders) pay a $123 CAD application fee.
Domestic fees and international fees for universities are not the same throughout Canada. If you are not a Canadian Citizen or PR holder, you will pay international fees for your tuition. In this blog, we included the international tuition rates for UBC.
| | |
| --- | --- |
| Effective Term | Average rate per credit |
| 2021-2022 | $1,371-1,659 CAD |
Depending on your program of study, UBC rates will vary. For example, an International Economics degree may cost more than a degree in Fine Arts. You can see a full list of undergraduate tuition rates here.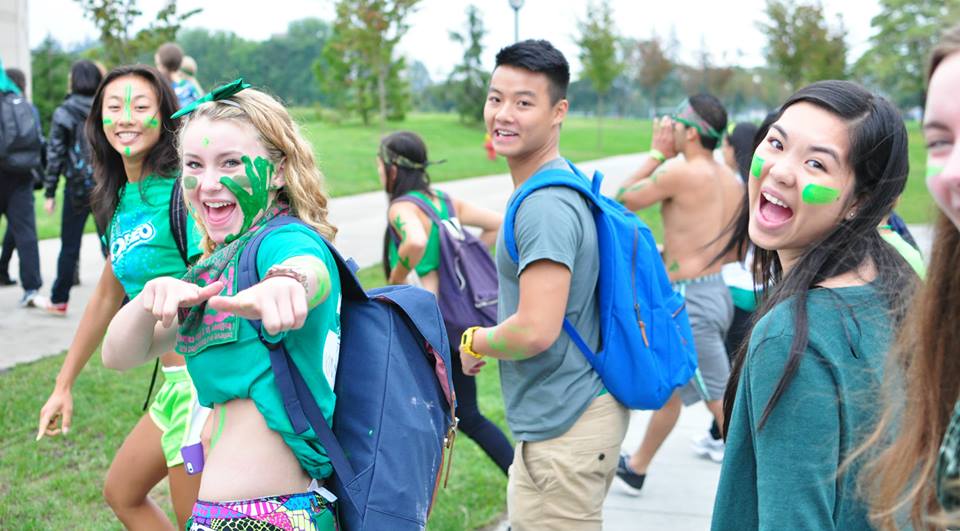 As one of the largest universities in BC, UBC has over 300 student-run social clubs. You can see the full list of clubs and how to join them on the AMS of UBC website. You can join career-focused clubs like the "Association of Canadian Archivists Student Chapter", and clubs that focus on cultural or religious change like "Chinese Christian Fellowship". There is so much that UBC offers that you will never get bored!
Students can join the student government to work towards improving the quality of educational, social, and personal life at UBC. Student governments have both paid and unpaid opportunities. There are also several leadership opportunities involving community service and the Go Global Leadership program for UBC's exchange students.
UBC has some of the best U-Sports Teams in the country. Both men's and women's teams participate in the following sports: Baseball (m), basketball (w/m), cross country (w/m), field hockey (w/m), football (m), golf (w/m), hockey (w/m), rowing (w/m), rugby (w/m), rugby sevens (w), soccer (w/m), swimming (w/m), track & field (w/m), volleyball (w/m), softball (w).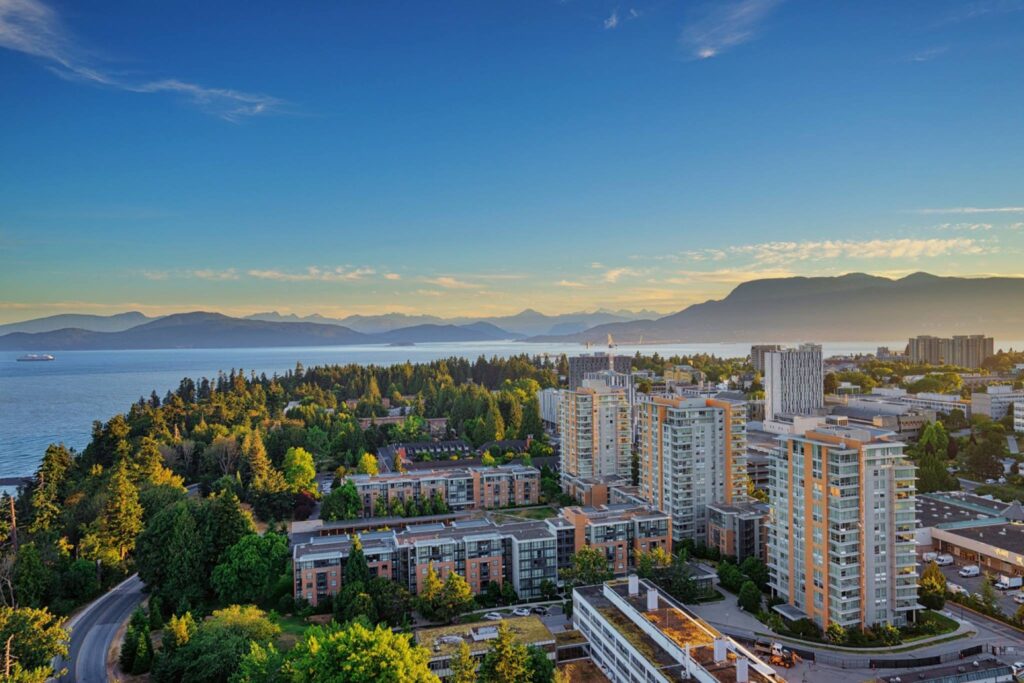 UBC Main Campus Explained
UBC's (Point Grey) Main Campus is almost like a small city. It's so big that you may have to walk for 20 minutes to get to your next class, or take a shuttle bus from one end of the campus to the other.
Food, Events and Activities
When you explore the campus, you'll most likely come across the busy intersection of University Boulevard and Main Mall, where you will find the famous UBC fountain, the beautiful libraries (the most popular ones are Irving and Koerner), a variety of faculty buildings, and the Beaty Biodiversity Museum.
The "older" University Village is a place to go for stationery and supplies from Staples, all your Asian grocery needs from the new H-Mart, and a late-night Big Mac from McDonald's. There is also a food court with a ton of international cuisines, and yes, it may contribute to the "Freshman 15".
On the other end is the "newer" Wesbrook Village, which has a lot of new residential housing, a Save-On-Foods, Shoppers Drug Mart, and various cafes and restaurants. Thunderbird Arena is also nearby, where major sports events and concerts are held.
The Nest is a $100 million project completed in 2015 designed specifically as a space for students. You can quickly grab a slice of pizza, sushi, and one of those Famous Blue-Chip cookies. It also contains various retail stores, a small theatre, and even a climbing gym. You can find various student clubs and their offices in the Nest (we highly recommend joining one).
The famous Nitobe Gardens is a traditional Japanese garden and is recognized as one of the most authentic Japanese gardens outside of Japan. It's filled with beautiful ponds and bridges, offering a place of peace and quiet. When you visit in springtime, you'll find pink cherry blossoms showering the garden. You'll truly feel like you're in Japan.
A short walk away from the UBC campus and down a few flights of stairs, you'll find Wreck Beach. You should know that it is a nude beach (Google calls it a "clothing-optional" beach). However not to worry, you don't have to be nude, nor will you see too many nudists! Many people from around Vancouver visit Wreck Beach for its natural beauty.
The Chan Centre is a vital part of UBC Campus Life, hosting rehearsals and performances by the UBC School of Music, and the UBC Film and Theatre Department. Classical, jazz, theatre, opera, world music, and more can be heard on the Chan Centre's stages. You can attend shows and concerts at a discounted rate if you are a UBC student.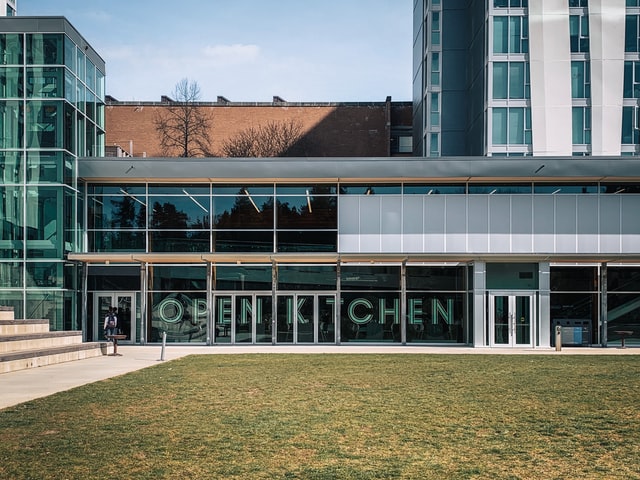 UBC Housing
The UBC Vancouver campus offers 13 residences that house around 11,000 students. However, with more than 50,000 students attending the university every year, it can be difficult to secure housing. UBC Housing website mentions that they have limited residence options, even for first-year students.
Just outside of UBC, there is also residential housing available at University Village and Wesbrook Village, but make sure you find those listings fast because they fill up quickly!
Students who are not able to secure housing on the UBC campus, often look for trusted off-campus options like GEC Viva, GEC Pearson, and GEC Marine Gateway Residences.
Distance from GEC Residences to UBC Main Campus:
All GEC housing options are fully furnished with utilities included (water and electricity). Our apartments come with a fully equipped kitchen, in-suite laundry (washer and drier), heating systems, and free unlimited Wi-Fi.
Student Accommodation at GEC is the perfect option for out-of-province and international students, as well as local students who are looking to stay off-campus. You do not have to worry about spending extra money for furnishing a new place or wasting time traveling long hours via public transit. GEC's convenient location(s) ensures you stay right by your institution and near central locations.
If you are a student at UBC's Downtown (Robson Square) Campus, GEC Viva is only a 10-minute walk away from your classes. As UBC does not have any housing downtown, GEC Viva is a great option to stay at an all-inclusive facility near your institution.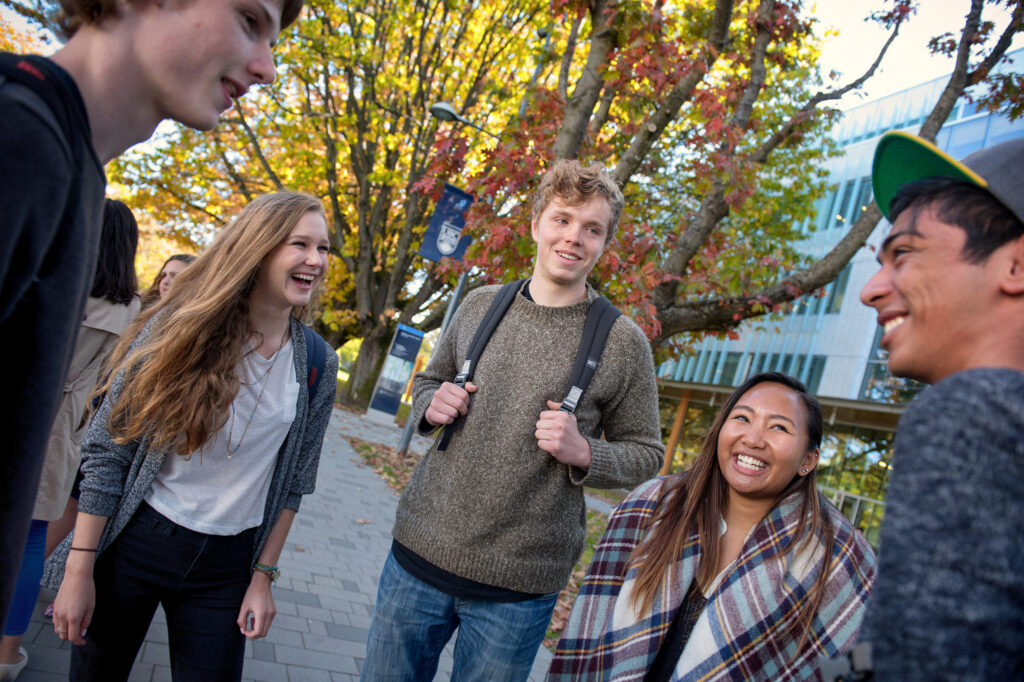 Things to Consider Before Attending UBC
Expensive Tuition: UBC has a reputation for being expensive, and it is true. Compared to SFU's international tuition, UBC has slightly higher rates. However, UBC is not the most expensive university in BC. Although living around Point Grey and Downtown Vancouver areas can increase the cost of living significantly, you will receive an exceptional education at UBC.
Not Enough Housing: As we mentioned before, attending UBC does not guarantee housing on the UBC campus. As there are over 40,000 prospective students applying to UBC each year, UBC does not have enough room for everyone on its campus residences. However, off-campus residences like GEC Living can help with the cost; GEC offers fully furnished apartments with a short commute time to UBC.
Big Student Population: There is a big student population at UBC, which means you may get lost in a sea of students, class sizes may be on the larger side depending on your program, and you might find it hard to make friends. While this may seem overwhelming, there are tons of activities and community events at UBC to help you make meaningful connections.
Why Choose UBC
Beautiful Campus: Come on, even Vancouver locals like to visit this campus! The UBC Point Grey Campus is full of natural sceneries, walking paths, and flowers galore. With a campus located near Downtown Vancouver, you will never experience FOMO!
Community Events: From performing arts to exhibits, workshops to festivals, UBC hosts a number of events open to its students as well as the general public. There's always something going on at UBC!
Academic Research Focus: UBC is one of the top 40 research universities in the world. It is known to possess Canada's 2nd largest university library. In 2020-2021 only, UBC secured $759.1M funding for its research initiatives. Learn more about UBC's reputation in research.
GEC Student Residences near UBC
GEC Pearson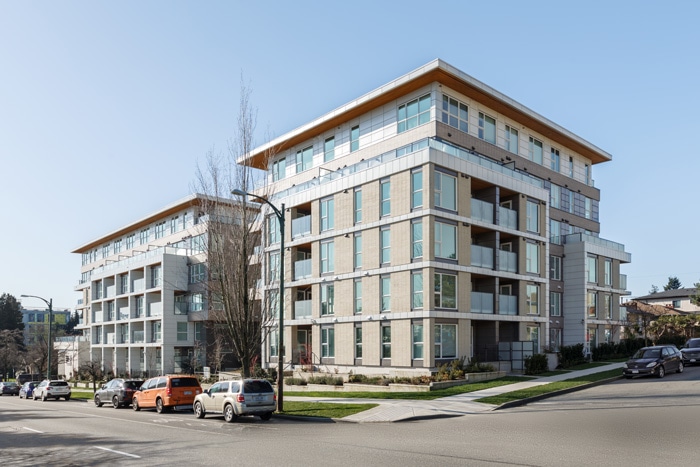 GEC Pearson is a student housing and residence located in Vancouver's most central and convenient neighbourhood, just minutes away from the best universities, shopping centres, and attractions. Discover Vancouver and Richmond's hidden gems, just 5 minutes from the Canada Line.
GEC Marine Gateway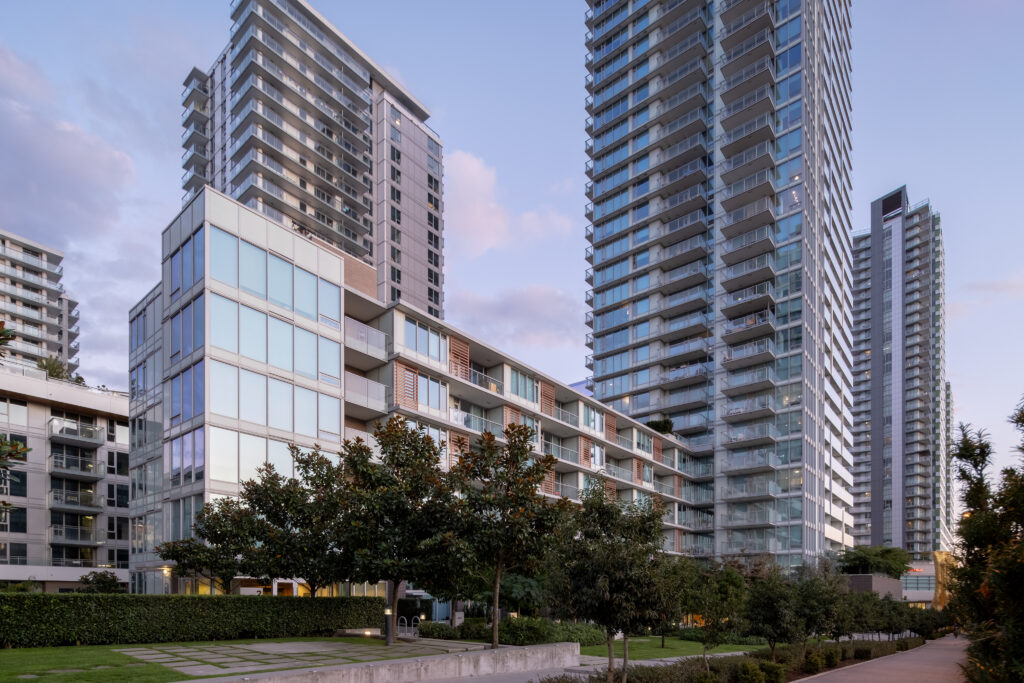 GEC Marine Gateway features modern interior designs and energy-efficient amenities in the city's most convenient neighbourhood. Steps from the Canada Line Skytrain, experience the best of Vancouver and Richmond in our premium rental apartments.
GEC Viva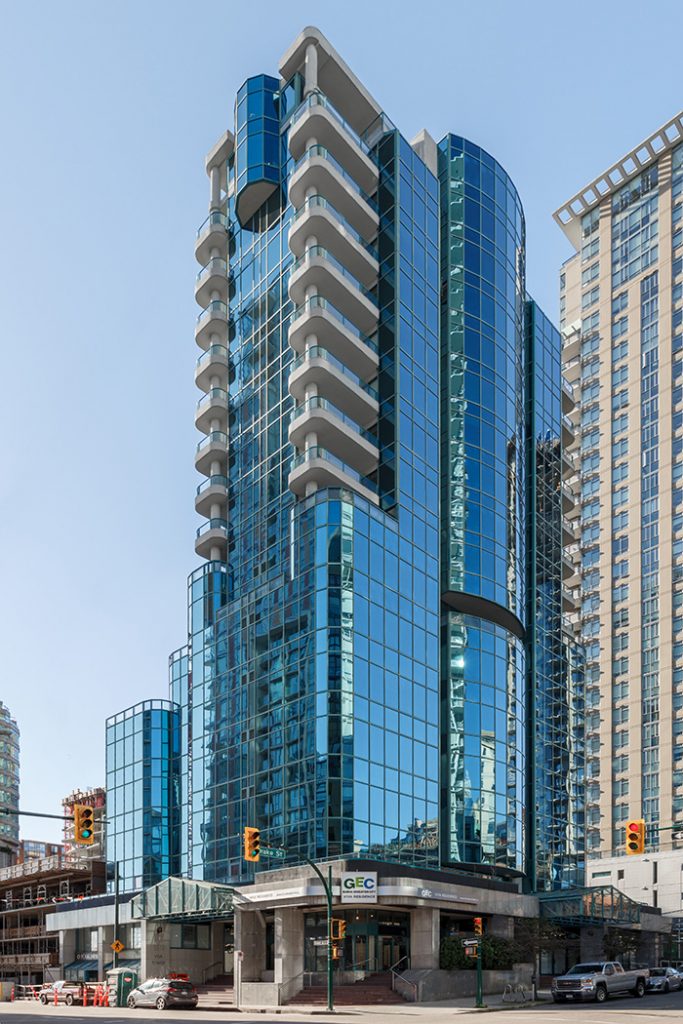 GEC Viva is a 17-floor student housing and accommodation tower in the heart of Downtown Vancouver, featuring panoramic views of the city and the North Shore Mountains. Watch the city come to life on the famous Granville Street and experience a bustling Vancouver like no other.
Read About Other Schools in Vancouver