Trinity Western University (TWU)
Trinity Western University was founded in 1962 and has grown to become Canada's most recognized Christian university. It is also the biggest liberal arts university in the country.
While TWU is proud to raise Christian leaders, you do not have to identify as Christian to attend the university. TWU offers 48 undergraduate degrees, and 19 graduate degrees as well as several degree completion, and leadership development programs.
| | |
| --- | --- |
| PROS of Studying at TWU | CONS of Studying at TWU |
| Small Class Sizes | Meal Plan Requirement at TWU Langley |
| Supportive Environment | Some TWU Langley Residences do not have kitchens |
| Leadership Opportunities | No Student Housing at TWU Richmond |
| Diverse Student Population | |
Index
Where Are the TWU Campuses?
Trinity Western University Langley
TWU's main campus is located in Langley, and it covers 157 acres. On a first glance, it may not seem like a big campus, but TWU's beautiful campus is surrounded by green landscapes and hiking trails; it is cradled by the McMillan Lake just to the west. This is advantageous for science students who get to conduct research in the surrounding areas!
TWU Langley Campus is located a short walk away from a historic town called Fort Langley. There are artisan coffee shops, vintage stores, and year around festivals in Fort Langley; in addition, you may see film crews walking around the area often— tv shows like Once Upon a Time and Taken were filmed in Fort Langley. But wait, a lot of productions also filmed inside the TWU campus!
TWU Langley Campus is just 45 minutes away from Downtown Vancouver.
Trinity Western University Richmond
TWU has two locations in Richmond – Minoru and Lansdowne.
TWU Minoru Campus development is located right above Richmond's City Centre Community Centre. It's a 5 minute walk from the Brighouse Skytrain Station, and near Richmond Centre Mall, City Hall, and the Public Library.
TWU Lansdowne is located on the northwest corner of Lansdowne mall, occupying the second floor; this is a convenient location right by the food court and local shops.
Other TWU Campuses
Trinity Western University also has an ecological research area on Salt Spring Island and their Laurentian Leadership Centre in Ottawa.
How Much Does TWU Cost?
Based on the 2022 updates on their website, TWU tuition is $742 per semester hour (per credit).* This is approx. $2226 per course (3 credits = 742 x 3)
| | | |
| --- | --- | --- |
| Fee | Rate Per Credit | One Semester (15 credits) |
| Domestic Student | $742 | $11,130 |
| International Student | $742 | $11,130 |
At TWU, there are no tuition differences between Canadian and non-Canadian (International) students.
*As tuition fees may be updated based on each year, please see Trinity Western University's updated tuition and costs here.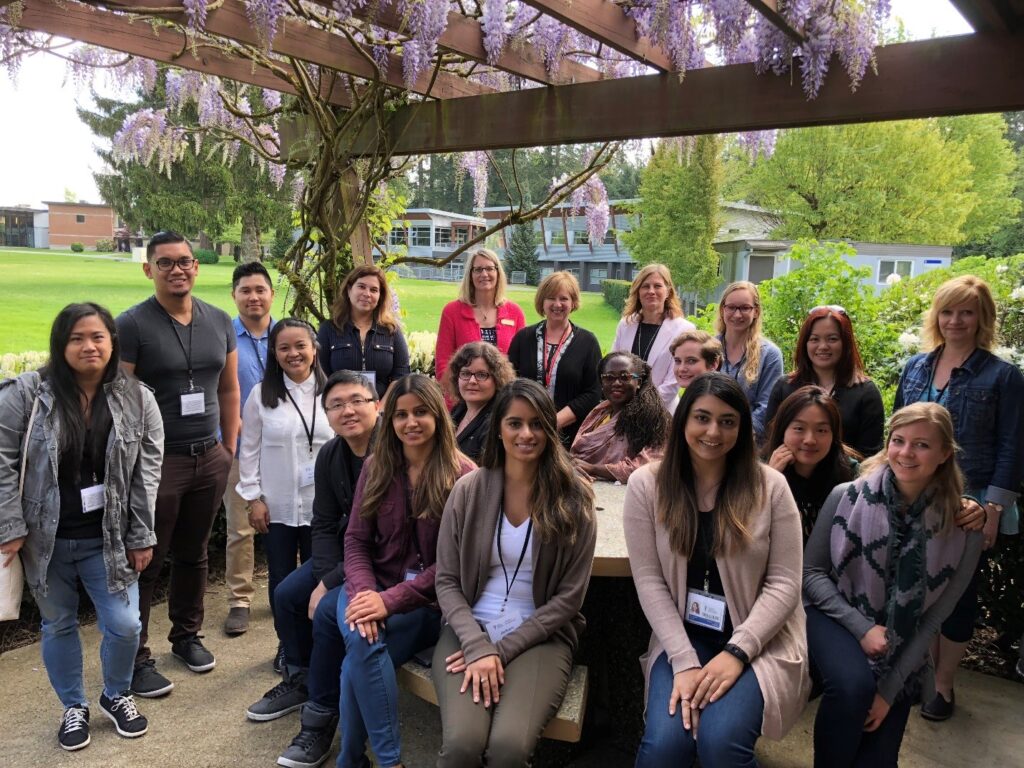 International Students at TWU
TWU has one of the most diverse campuses in British Columbia, students all around the world choose TWU because of its community-based environment. In addition, international students at TWU make up %49 of the university's total attendance.
Here are some of TWU's initiatives to support the international student population:
Most Popular TWU Programs
TWU's Degree Partnership Programs
Trinity Western University currently does not have any transfer partners. However, the university offers pathway programs (read below). If you are planning to transfer to TWU, you can use their Transfer Credit Tool or refer to the BC Transfer Guide. If you do not see your institution on the list, contact the Admissions Office directly.
Global Express Pathway (GXP) Program
This is a program recently launched by TWU to help students get a degree in a flexible way despite changes in their environment due to unforeseen circumstances like the pandemic. Students can start their bachelor's degrees completely online and finish their first two years at home. This program is cheaper compared to attending physical classes, and this does not affect their ability to obtain a PGWP (Post-Graduate Work Permit) upon graduation.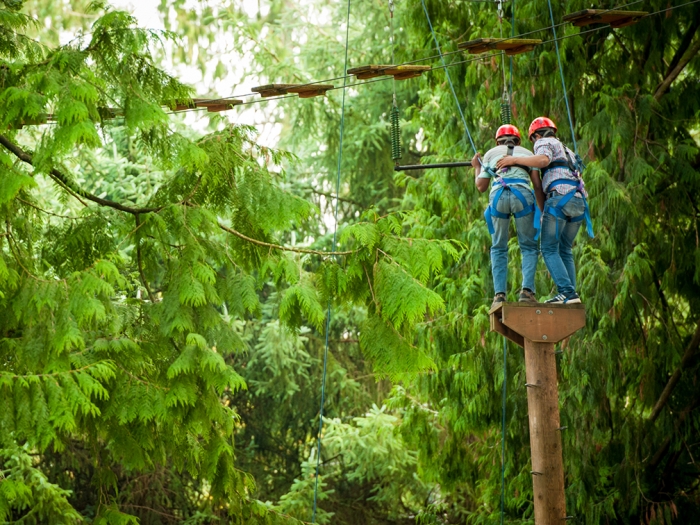 TWU has a ton of student leadership opportunities, and most of those are paid positions that also motivate you to be more involved on campus. Former and current students work at the TWU gym, Library, Bookstore, Coffee Shop, and even at the Admissions Office. So, there's always someone you can talk to or get advice from!
TWU Leadership Opportunities
Opportunities range from running outreach programs to facilitating meaningful discussions about faith. You can work as a part of the Commuter-Engagement team for off-campus students, become a Gym Supervisor at the Athletic Facilities, or write for TWU's highly regarded newspaper, Mars' Hill. Ultimately, TWU aims to develop impactful leaders who will create a positive change in the world through these positions.
TWU Student Clubs
TWU Student Clubs are career and mission-focused; they host year-around and on-going events. You can join clubs like Young Women in Leadership, Student Business Association, TWU Environment Club, Law and Politics Club, and more. Check out the full list of clubs here.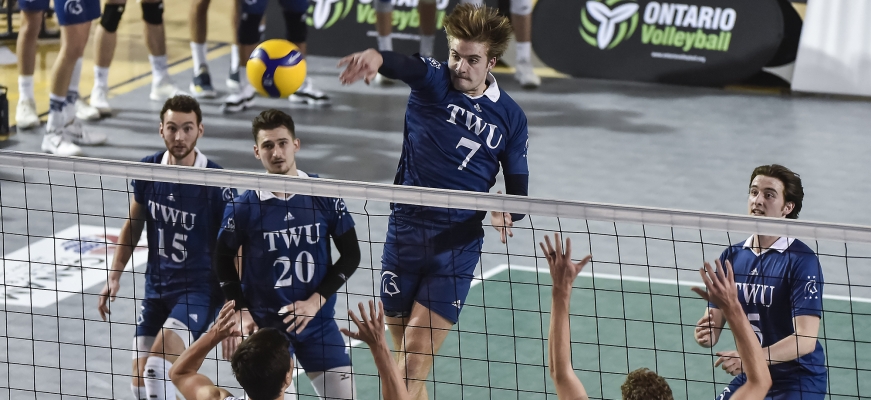 TWU Spartans Athletics
TWU has one of the top athletics teams in the country. If you're a sports fanatic, you probably already heard of the Trinity Western Spartans. Indeed, we bet you've seen many athletes who are (or were) TWU students on your big screen while watching the Olympics.
You'll be pleasantly surprised that Team Canada often recruits the shining athletes from TWU for many of its divisions. Particularly, Men's Volleyball and Women's Soccer team members will often find themselves recruited for the national team. But, don't forget that it's not just about the game, it's also about their loyal fans. Go to a Spartans game and you'll know exactly what we mean!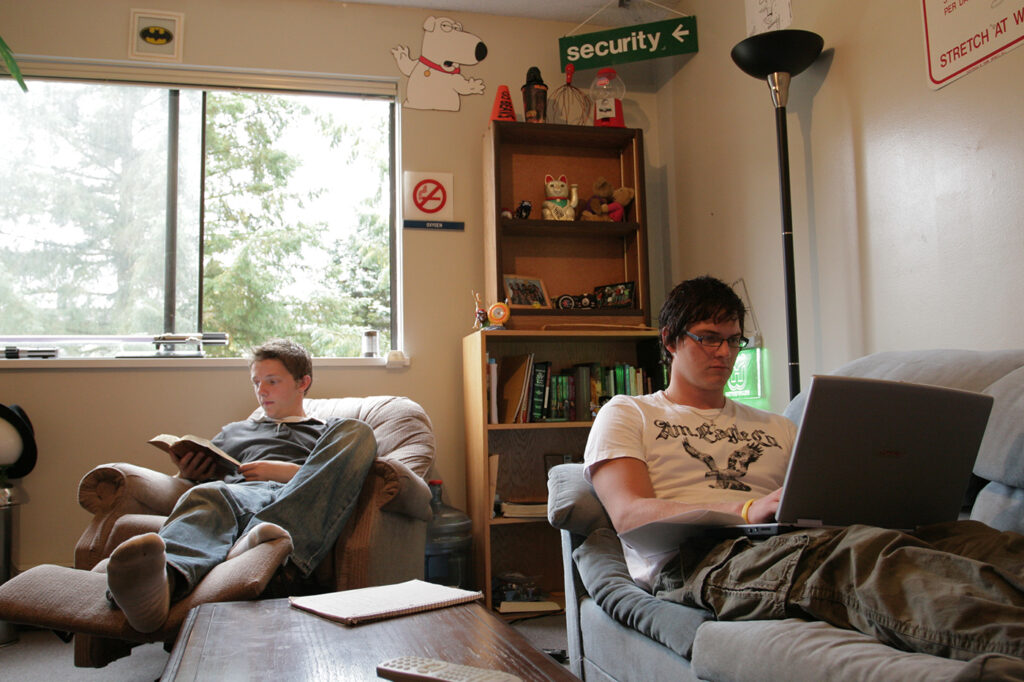 TWU Student Housing
Trinity Western Langley
Trinity Western offers 7 different student residences in their Langley campus. The residences are unique because each hall is divided into small groups of students. Students hold weekly hall meetings and events that allow them to build a strong community with each other.
As TWU welcomes more students each year, the TWU Langley student residences cannot accommodate increasing inquires. If students cannot secure a place, they may secure off-campus housing near TWU.
Trinity Western Richmond
Currently, Trinity Western's Richmond Campus does not offer student housing. However, you can look into off-campus housing options like GEC Marine Gateway or GEC Pearson for an easy commute.
All GEC Living Residences are fully furnished with utilities included (water and electricity). Our apartments come with a fully equipped kitchen, in-suite laundry (washer and drier), heating systems, and free unlimited Wi-Fi.
Student Accommodation at GEC is a perfect option for out-of-province and international students. You do not have to worry about spending extra money for furnishing a new place or wasting time traveling long hours via public transit. GEC's convenient location(s) ensure you stay right by your TWU campus as well as near central locations.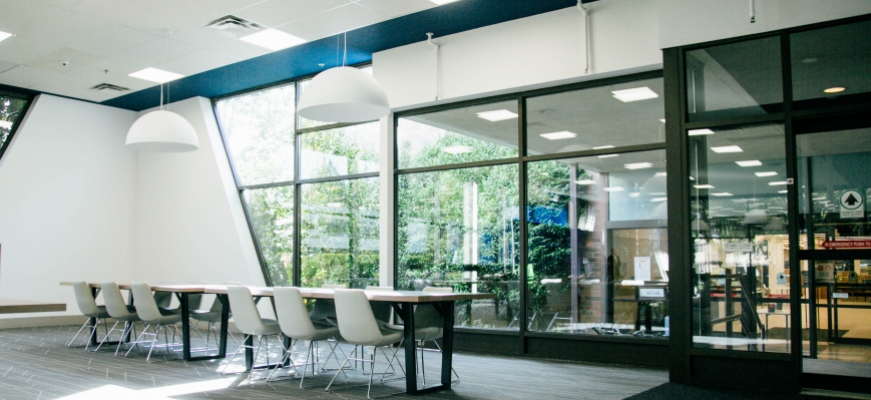 TWU Main Campus Buildings Explained
Reimer Student Centre
The powerhouse of the campus where everything happens. The first floor of The Reimer Centre contains the Campus Cafeteria operated by Sodexo catering services. TWU Outfitters (aka the bookstore) is located here as well; you can get your textbooks, TWU merch, and various household supplies and snacks here. On the second floor, you will find the Career Centre and the Provost's Office. There are bake sales, blood drives, career fairs, and other events frequently happening at Reimer throughout the year.
TWU Atrium (Learning Commons)
You will find yourself here in between classes taking a nap or meeting classmates for a group project in an open and comfortable place. Since it was recently renovated with modern high-tech equipment, you can find tall bars serving as standing desks, custom-made furniture, and a projector with built-in screen. There's also a semi-separate section for extra privacy.
Norma Alloway Library
Alright, so when someone says "Sorry, can't come. I have a date with Norma", you should know that they will be studying at the library. The TWU library has a personality to it, so the name fits well. As you walk towards the end of the library, you will find the fishbowl, aka the space covered by glass that totally makes you feel like a fish looking out a glass wall. Students usually try to catch that spot that faces the pond, some believe it is motivating, so why not? Before we forget, make sure you learn who the lovely TWU librarians are, because they will be your biggest supporters during your time at TWU.
TWU Athletic Facilities
The Athletic Facilities is where you will see so many familiar faces; this is especially true because the fitness centre and other activities are completely free for students and staff. Most TWU Alumni also come to the gym because they love the environment so, you may even get some networking opportunities here. The gym supervisors are very helpful with all your questions and training needs. If you're craving a quick workout, you can use this fully equipped gym! There are also climbing walls, playing fields, and tennis courts for sports enthusiasts; Recreation Services runs a variety of intramural team sports as well as group workout classes for all levels.
Trinity Western Outfitters
The University Bookstore has all the literature you need to explore different subjects and interests. They often have book sales, so we suggest going in there between classes from time to time. You can get your brand new or used textbooks here for your courses; so, you do not have to go looking for textbooks anywhere else. Their used prices are very reasonable which saves you a lot of money. If you keep them in good condition, you can also sell them back to TWU Outfitters. You can buy some TWU Swag (amazing hoodies) and bedding here as well.
TWU Centre for Calling & Career Development
The Career Development Office at TWU is there to help you with your resume, practice mock interviews, and teach you job searching skills; however, they are also eager to help you find your calling. The professional staff will assist technicalities of the job search as well as support you towards where your heart leads you.
Wellness Centre
This centre provides support to students with counseling and health services. You can seek advice and clarity in this safe and supportive environment. The counselors will offer useful ways to approach life and enhance your communication as well as problem-solving skills. You can speak with student counselors at a very affordable rate while you are navigating through the stresses of university life. There is also a full-time campus doctor and nurses to help with your health concerns; fully equipped to diagnose your issues, offer blood work, and more.
Things to Consider Before Attending TWU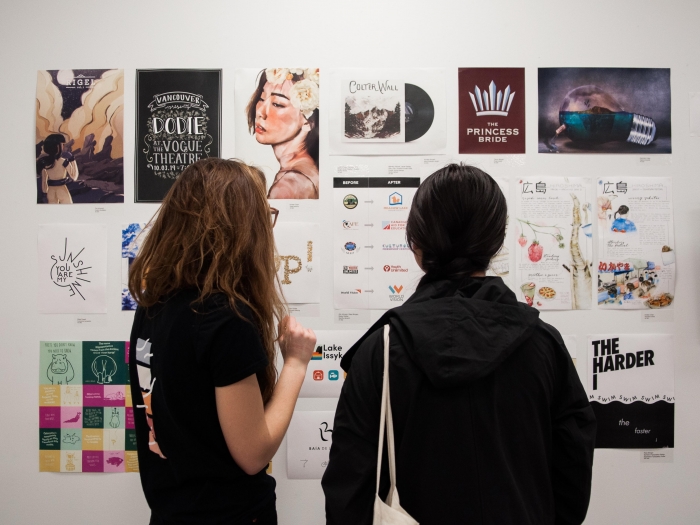 Why Choose Trinity Western University
The school boasts small classroom sizes (the average is 25 students/class) and dedicated instructors to ensure that you will maximize your learning experience and get the attention you deserve. You can connect with like-minded students, make true friends and embark on a life-changing journey together.
There are so many opportunities to develop yourself as a leader at TWU. You can join fellow students who are interested in local outreach, prayer, and community programs. You will learn to become a positive role model, lead small groups, and promote team unity at TWU.
TWU provides everything you need to have a terrific experience. Their comprehensive campus services include a career development centre, athletic tfacilities, bookstores, cafes, and so much more.
There is a diverse student population at TWU. Although most students come to TWU straight out of high school or transfer from another institution, you will find that most of your friends will be around the same age as you. You will meet a lot of students from different backgrounds and make friends around the globe while immersing yourself in Canadian culture.
GEC Student Residences Near Trinity Western University
GEC Pearson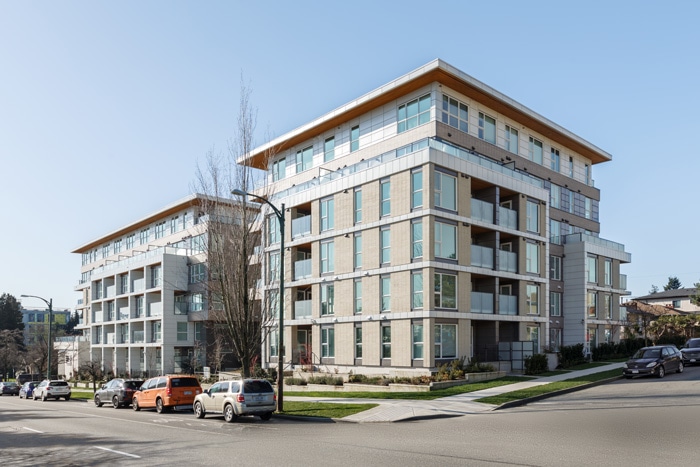 GEC Pearson is a student housing and residence located in Vancouver's most central and convenient neighbourhood, just minutes away from the best universities, shopping centres, and attractions. Discover Vancouver and Richmond's hidden gems, just 5 minutes from the Canada Line.
GEC Marine Gateway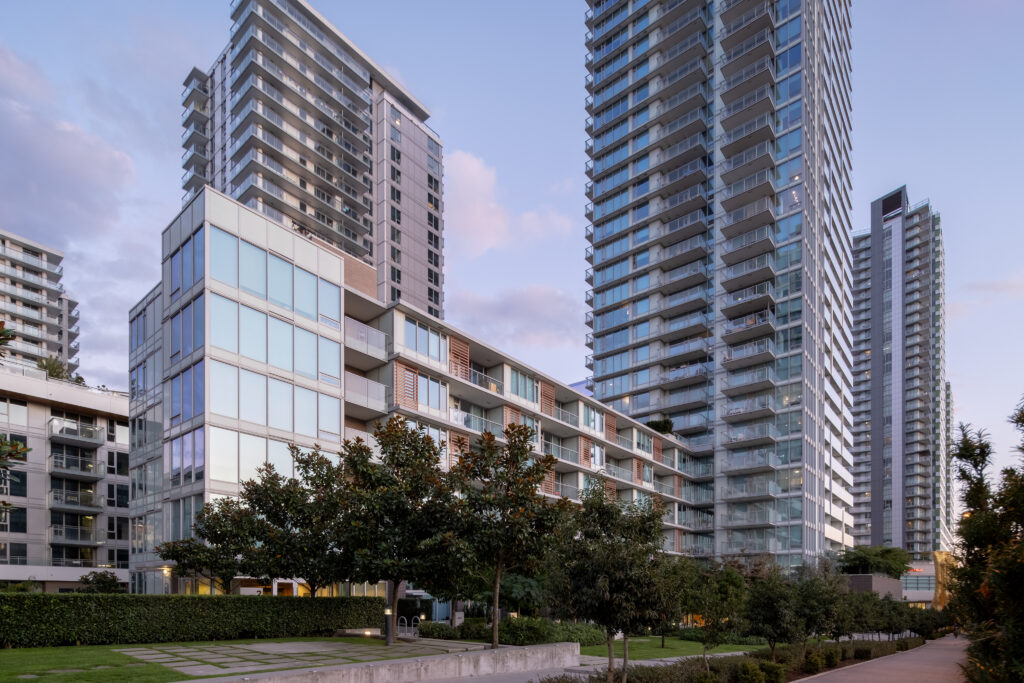 GEC Marine Gateway features modern interior designs and energy-efficient amenities in the city's most convenient neighbourhood. Steps from the Canada Line Skytrain, experience the best of Vancouver and Richmond in our premium rental apartments.
GEC Viva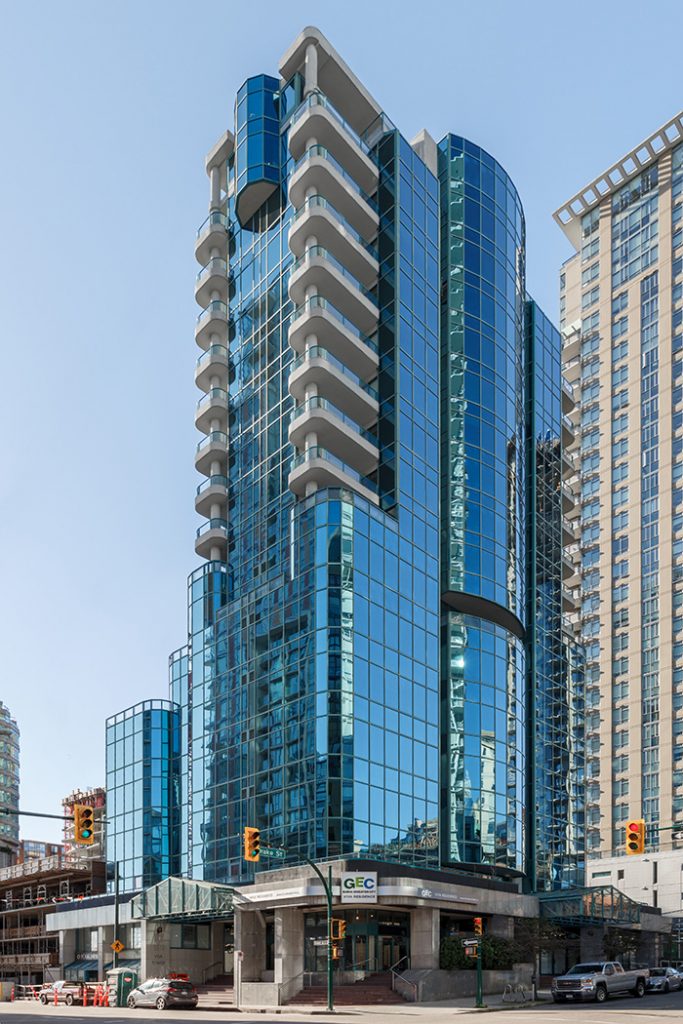 GEC Viva is a 17-floor student housing and accommodation tower in the heart of Downtown Vancouver, featuring panoramic views of the city and the North Shore Mountains. Watch the city come to life on the famous Granville Street and experience a bustling Vancouver like no other.
Read About Other Schools in Vancouver