Simon Fraser University (SFU)
Simon Fraser University (SFU) formally opened in 1965 and aimed to be Canada's most community-engaged comprehensive university, with a wide range of research activities and programs at both undergraduate and graduate levels.
It rings especially true as SFU was given the title of Canada's #1 Comprehensive University according to Maclean's Magazine's 2022 university rankings. Around 30,000 students attend SFU campuses every year; this includes about 7,000 international students.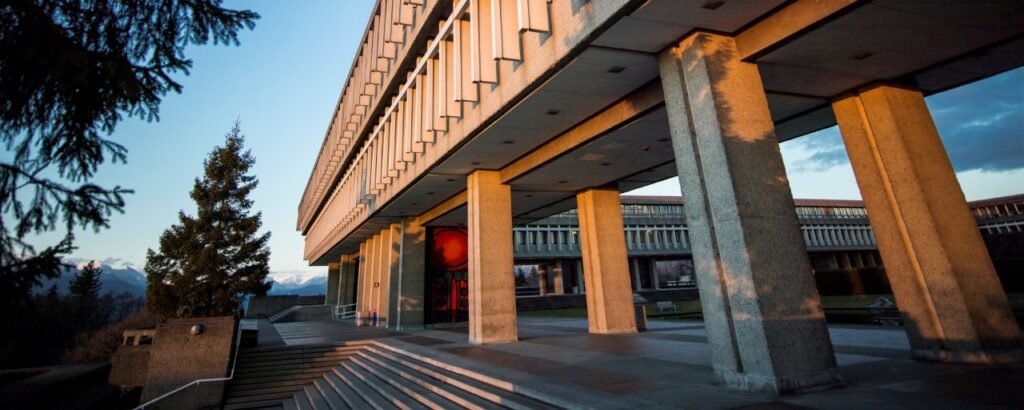 SFU is ranked as the 8th best university in Canada in 2022, and it is in the top 201-250 universities in the world.

(source)
Index
Where is SFU located?
The main SFU Burnaby Campus is nestled on top of Burnaby Mountain. It is a 30-40 minute bus ride from downtown Vancouver and 15-20 minutes from GEC Burnaby Heights Student Residence.
Getting to SFU Campus, Community, Services, and Restaurants
You'll have to drive or ride a bus (or hike) up a mountain to arrive at SFU Burnaby, the main university campus. You could say that it's an elevated campus for an elevated student experience! This university offers many courses to connect you with other students, discuss important socio-political issues, and discover your academic interests. The campus itself is beautiful and tranquil, perfect for exploration and contemplation.
Despite being on top of a mountain, you can easily get anywhere from its main bus loop (there are new talks for a gondola as well!). A popular spot to go nearby is the Lougheed area, which has a small Korean town with authentic supermarkets, restaurants, and tasty fried chicken. Who wouldn't want to have Korean fried chicken and beer to chill out on a Friday evening with their friends?
While most of the student community, events, and services are based at SFU Burnaby, you will find many of your classes can also be located at SFU Surrey and SFU Vancouver campuses; This provides a refreshing change from your campus in nature to your campus in the city!
SFU Surrey Campus is located in the heart of Surrey and on top of Central City mall. SFU Surrey Campus is easily accessible from the Surrey Central Station, which is right across the street. It is also near the Guildford area, which has a vibrant community.
SFU Vancouver Campus has two major buildings, Harbour Centre and Goldcorp Centre of the Arts, which is minutes away from Waterfront Station and Gastown. Located in downtown Vancouver, this campus is probably the best campus to procrastinate, walk around popular attractions, do some impulse shopping, and get lost in the city.

How much is the tuition at SFU?
To apply to SFU, you need to pay an admission fee of $81.00. (You must re-apply each time you send an admission and readmission.)
Rates for International students are as follows:
Effective term
Rate
Regular tuition for students who enter in 2019/2020 or later
$1018.41 (per credit)
Co-op tuition for students who enter in 2019/2020 or later
$844.21 (per term)
School of Engineering Science, School of Mechatronic Systems Engineering, and School of Sustainable Energy Engineering (2019/2020 or later)
$1,087.20
(per unit)
School of Computing Science (2019/2020 or later)
$1,070.89 (per credit)
Note that most academic courses are 3 credits. You'd generally be paying $3055.23+ per course. (As calculated on October 19, 2021). However, your tuition may change depending on your program of choice.
You should remember that fees differ at SFU depending on the program you decide to take. School of Engineering Science, Mechatronic Systems Engineering, Computing Science as well as Sustainable Energy Engineering have different tuition fees per credit.
Domestic fees and international fees for universities are not the same throughout Canada. If you are not a Canadian Citizen or PR holder, you will pay international fees.
International Students at Simon Fraser University
Despite the large student population, Simon Fraser University students can make intercultural connections through campus-wide events, and informative programs. Here are some of the resources SFU provides for its international students:
Global Connections Program: A 1:1 peer-support program that matches news students from international pathways (including Fraser International College students) with community leaders.
Global Community Peer Educators: This is an initiative created by students for students, to support the intercultural awareness and understanding of the SFU community. They plan events and programming to establish meaningful connections.
International Services for During Covid: For students who choose to take online classes and/or stay in their home country, SFU offers various advising options. You can make a phone call, use the virtual drop-in services (via Zoom), or get help via live chat.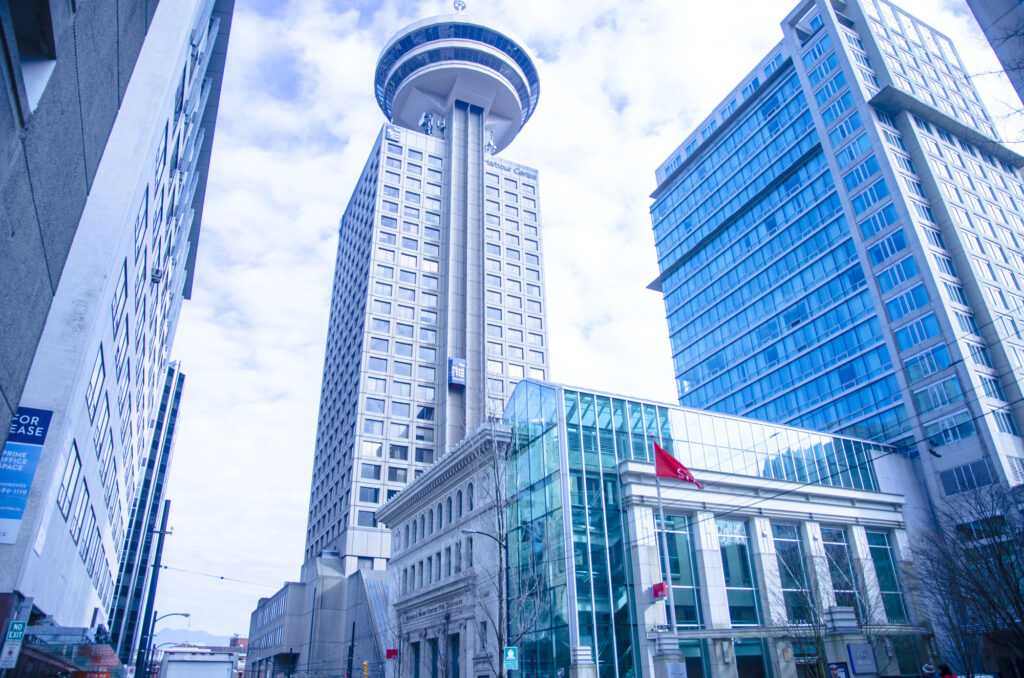 SFU Student Housing
The SFU Burnaby campus offers 5 residences for undergraduates and graduates, housing about 1,500 students from around the world. Similar to other major universities with 30,000+ students, there can be a shortage of available student residences. In recent years, SFU has seen an expansion of private residences, which are mainly apartments located northeast of the bus loop and in the Cornerstone area. Students who are not able to secure housing on the SFU campus, often look for trusted off-campus options like GEC Burnaby Heights Residence.
From GEC Burnaby Heights Residence to SFU Burnaby Main Campus,
By Bus – 18 minutes
By Car – 7 minutes
All GEC housing options are fully furnished with utilities included (water and electricity). Our apartments come with a fully equipped kitchen, in-suite laundry (washer and drier), heating systems, and free unlimited Wi-Fi.
Student Accommodation at GEC is the perfect option for out-of-province and international students, as well as local students who are looking to stay off-campus. You do not have to worry about spending extra money for furnishing a new place or wasting time traveling long hours via public transit. GEC's convenient location(s) ensures you stay right by your institution and near central locations.
If you are a student at SFU's Downtown Campus, GEC Viva is only a 15-minute walk away from your classes. As SFU does not have its own housing downtown, GEC Viva is a great option to stay at an all-inclusive facility near your institution.
GEC is set to launch its biggest residence in Surrey Central, the GEC Mega Center soon. If you study at SFU's Surrey Campus and need housing, keep informed about our new residence by following us on social media and checking our website regularly.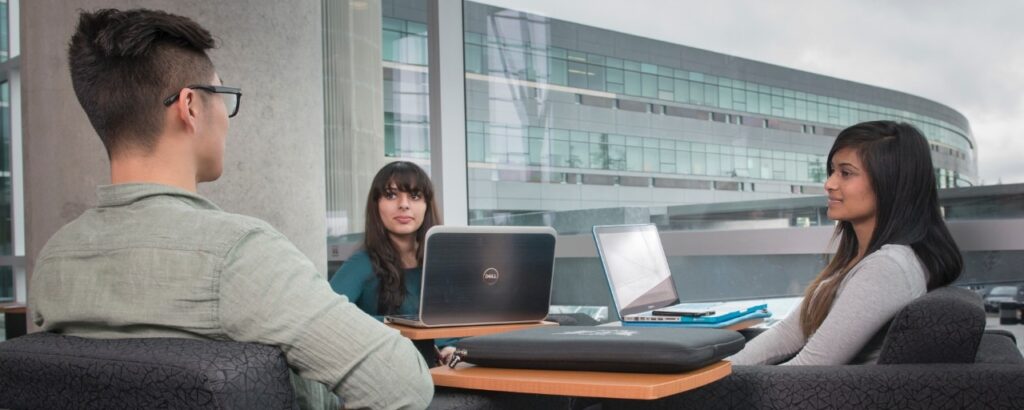 Most Popular SFU Programs
SFU Health Sciences (BSc): This program combines basic science courses with health sciences courses, which builds a base for applied health sciences. The program explores the following topics: Pharmacology, toxicology, pathophysiology, and epidemiology, as well as molecular biology and genetics.
SFU Economics (BA): SFU's BA in Economics program is a very competitive and highly regarded program. The courses explore human behavior in different contexts to understand financial crises and environmental issues.
SFU Computer Science (BA or BSc): To start, students participate in a general program. Later, they choose to complete their program with a BA (Bachelor of Arts) or BSc (Bachelor of Science) depending on the courses they build their degree towards. Topics ranging from artificial intelligence to complexity theory are explored.
SFU Biology Sciences (BSc): The degree first explores biology in broad terms and offers students three concentrations to choose from: Cells, Molecules, Physiology (CMP); Ecology, Evolution, Conservation (EEC); or Open concentration.
SFU Humanities (BA): This program takes its students back in time. Offered as a major, minor, and a joint major with other topics explored within the department. It is also suggested that a concentration in Cultural Studies would complement a BA in Humanities. Following topics and more may be explored: Art History, Classics, Hellenic (Greek) studies, and Religious Studies.
SFU's Degree Partnership Programs
Degree partnership programs at SFU allow students to take courses from SFU's partner institution(s) as well as SFU. These programs are not transfers; rather, they are a much more flexible partnership for both universities. There are specific admission requirements, and the programs are competitive to get in. This is a good option to explore as SFU's courses may get too challenging and there's an option to mix larger as well as smaller class sizes.
SFU – Douglas Degree Program: When you enroll in this program, you can complete your BA or BSc by taking courses in both institutions freely. You only need to complete the required courses with added flexibility. You will later get a degree from SFU.
SFU – Langara Degree Program: The Simon Fraser University (SFU) – Langara Degree Program also allows students to study in both institutions freely. Students can complete the requirements of a Bachelor of Arts (BA) Degree or Bachelor of Science (BSc) degree from Simon Fraser University.
Fraser International College (FIC) University Transfer Program
Fraser International College is located on SFU's Burnaby Campus. FIC's programs are designed to offer a direct pathway to SFU's second year. FIC students must complete a minimum of 10 courses and meet the minimum GPA requirement of the program they would like to take at SFU.
You can begin the following programs at FIC to transfer to SFU:
BA Arts and Social Sciences
BBA Business Administration
BA Communication, Art, and Technology
BA Communication and Business
BSc Computing Science
Engineering Science (ENSC)
BA, BSc, or BENV in Environment
BA Health Sciences
BSc Sciences
You can learn more about the FIC – SFU University Transfer Program here.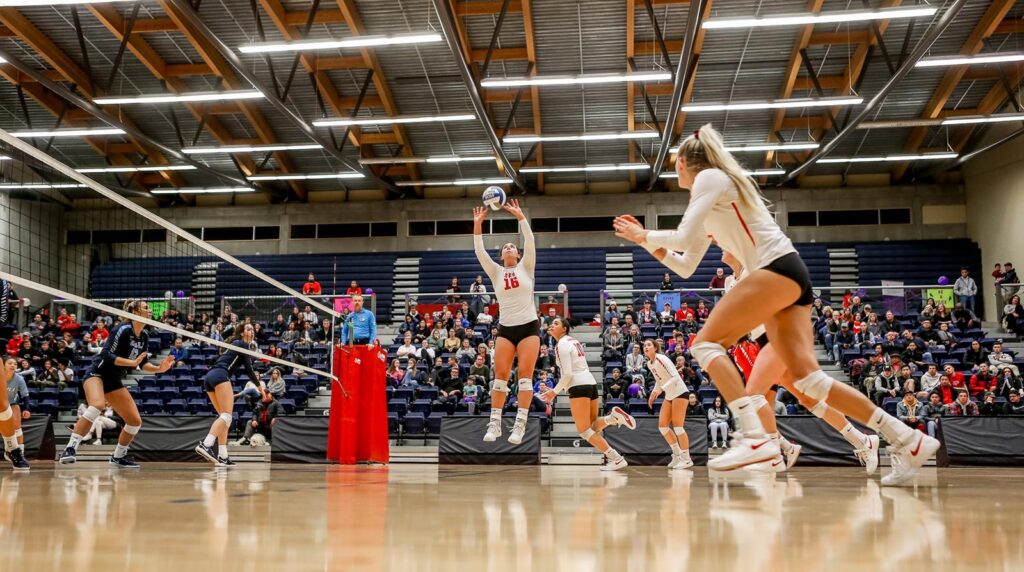 SFU is one of the bigger universities in BC, which explains a large number of resources it can provide to its students. There are over 60 social clubs at SFU with topics ranging from Chess to Game Development, Hip Hop to Religious Fellowships, and Social Help to Women in Business. You are passionate about something? You will find a club about it. Check out the full list of SFU's Student Society Clubs here.
SFU Athletics
SFU has a reputable athletic team across the country as well as the world. Many students and alumni of SFU compete at the Olympic Games and continue their athletic careers professionally in Canada and overseas. SFU currently has the following athletic teams: Basketball, Golf, Cross Country, Football, Soccer, Softball, Swimming, Track & Fields, Volleyball, Wrestling.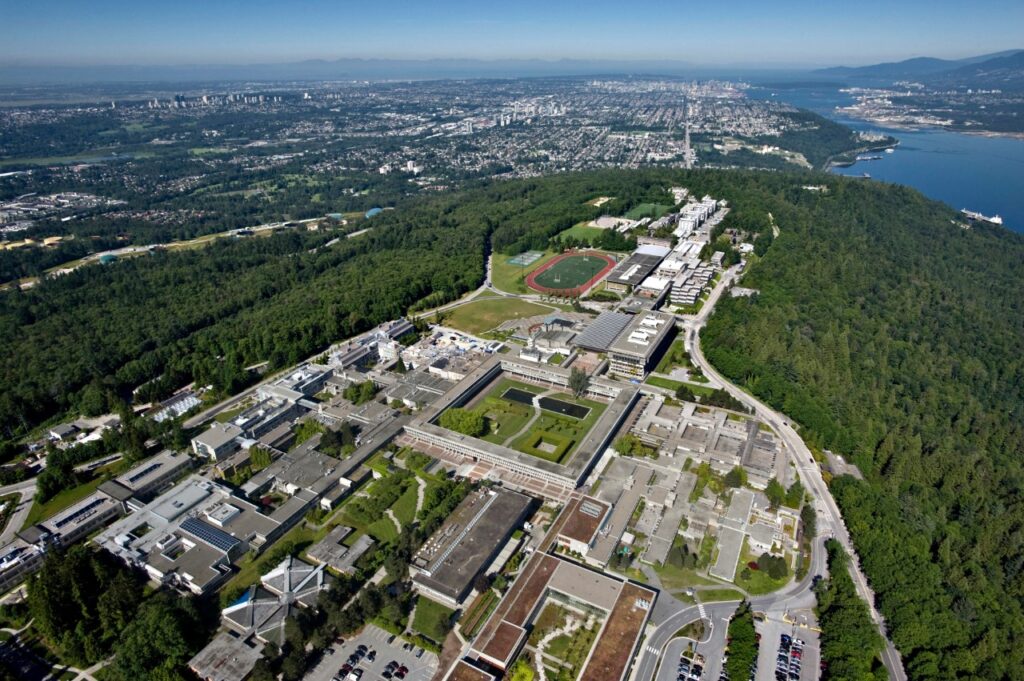 Simon Fraser University Main Campus Explained
SFU Burnaby Campus is quiet and beautiful. You'll find that the air is clean and rejuvenating, as the campus is surrounded by thick and lush forests. The panoramic views are breathtaking on a clear and sunny day. You can admire the green and well-organized city of Greater Vancouver or take in the immensity of the mountains to the North. In between classes, you can explore the hiking trails. But, be careful as you may even see some wildlife, including bears and deer!
Cornerstone
If you enter SFU Burnaby from the East and walk West, you'll find newly built private residences and the Cornerstone. Cornerstone is the upper bus loop area with new shops, restaurants, and residential buildings. This main bus loop offers transportation going east, west, and south (none going north, as you'll hit a steep drop to icy water of the Burrard Inlet if you head that way). Also, you will find everything you need here, from a large Nesters Market, Tim Hortons, Starbucks, banks, post office, and other useful services. There is an elementary school nearby, so it is a family-friendly area.
Architecture and Design
SFU Campus is unique as most of the faculty buildings are interconnected above and underground, with the Academic Quadrangle Courtyard being the central hub. This layout was carefully designed by world-renowned Canadian architects Arthur Erickson and Geoffrey Massey, intended to foster social and academic interaction while allowing students to get to their next classes easily.
Moving further west from the center of the Campus, you'll find the lower bus loop at the Transportation Centre, the gym, the dining hall, and all SFU's on-campus residential housing buildings.
Academic Quadrangle (AQ) Courtyard
This is a large and beautiful "square" complex that contains a courtyard in the middle; it is surrounded by some of the larger lecture halls on the campus.
The courtyard is the perfect place to take some quiet time on your own or hang out with friends. It contains a large koi pond, well-kept gardens, and a famous avocado egg sculpture. You'll also find the Terry Fox statue here (Terry Fox was an iconic figure in Canadian culture who ran across Canada to raise money for cancer research. He was a first-year Kinesiology student at SFU when he was diagnosed with bone cancer).
The three trees by the AQ Courtyard symbolize the trimester system of classes at SFU. SFU was the first university in Canada to implement this year around the system.
When you're at the AQ Courtyard, it looks like all the learning you'll do is above ground. However, don't let your eyes fool you. There is also a vast network of faculty buildings and lecture rooms underground as well, so you can avoid getting wet on a typical Vancouver rainy day.
The New Student Union Building
This $65 million project has a 113,000 square feet space dedicated to the students of the SFU Burnaby campus. It includes a student club center, nap room, gaming lounge, community kitchen, rehearsal spaces, and much more. While the new SUB is slowly opening since August 2021 (due to COVID), surely it already adds even more color to SFU's already vibrant student life.
Convocation Mall
This large open plaza is located in the center of the SFU Burnaby campus, surrounded by the Maggie Benston Centre student services building and W.A.C. Bennett Library. It is commonplace for large gatherings of students, such as for new students during the Welcome Day orientation and the Week of Welcome, as well as for graduating students during the convocation graduation ceremonies.
Events such as Clubs Days are also held here, where you and your new friends can discover a variety of student groups and organizations to make an impact with. Convocation Mall is also the starting point for the annual Terry Fox Run.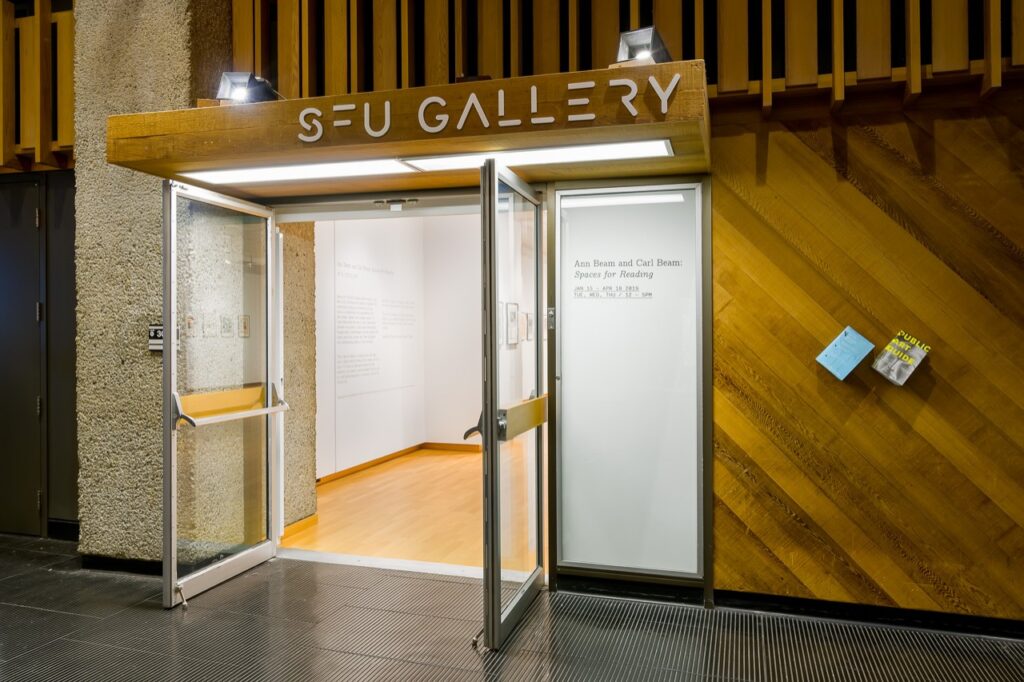 Things to Consider Before Attending SFU
While SFU is by far one of the most popular choices for international students, there are a couple of things you should be aware of before you apply to the university.
Difficulty Enrolling in Courses: In a university with a big student population like SFU, you will have a wide range of programs and courses to choose from, but these courses fill up quickly. The courses are usually first come first serve and the enrollment system does not prioritize your needs over others.
For example, you may find yourself as a senior student who is waitlisted on 2 courses you need to graduate. In this case, there are no exceptions – you either act early and catch a spot or wait another year to take those courses so you can graduate.
Research Funding: If looking to enroll in an undergraduate program, research funding should not matter too much. However, if you are planning to attend SFU to obtain an MA or Ph.D., the number 1 thing you should be aware of is that SFU does not have high research funding like UBC.
If you are planning to study further, after completing your bachelor's, and you want to get your Ph.D. and get into academia, many people who did and did not study at UBC strongly suggest attending UBC for this specific goal. However, if you are more interested in getting into the workforce, SFU's co-op programs are more effective in widening your network.
Why Choose Simon Fraser University
SFU has a wide range of courses and programs to choose from compared to other universities of the same size in the Vancouver Area. In addition, some SFU courses offer practical experience (co-op programs) for students so, students can gain insider knowledge about the industries and expand their professional network while they are studying. Most SFU students believe they are fully equipped to enter the workforce once they graduate with the help of the strong curriculum and co-op programs.
In the 2020 survey conducted by SFU, 77% of students reported they were satisfied with their overall SFU experience. Similarly, 90% of students found their instructors at SFU to facilitate welcoming, respectful and inclusive learning experiences for all students.
GEC Student Residences near SFU
GEC Burnaby Heights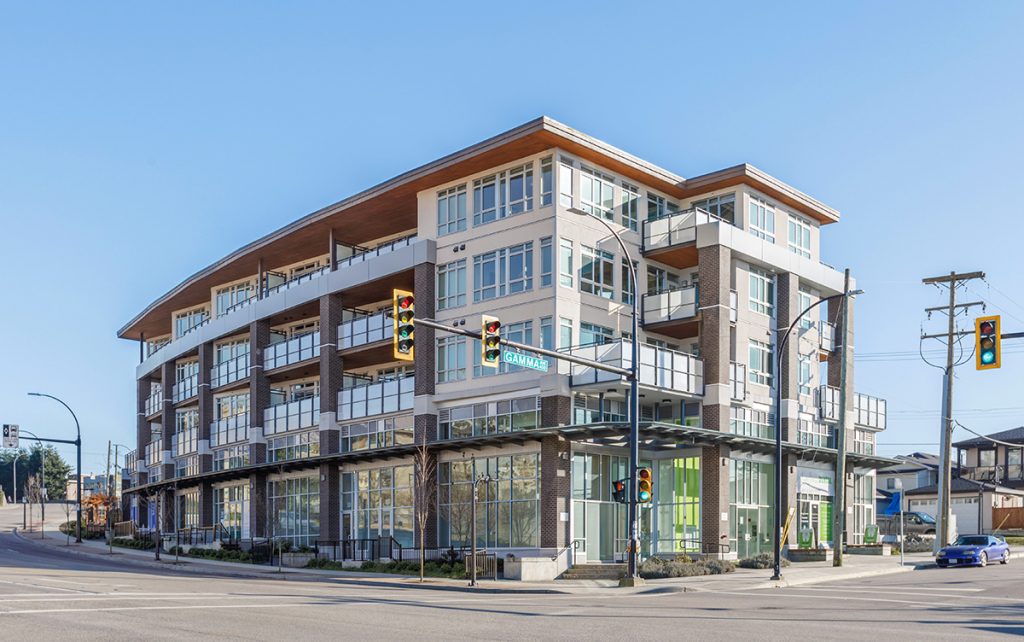 Near SFU's Main Campus, GEC Burnaby Heights is located in a vibrant Burnaby community with unique shops, local restaurants, and community events. Explore the city with direct access to Downtown Vancouver or Burnaby Mountain within 20 minutes.
GEC Viva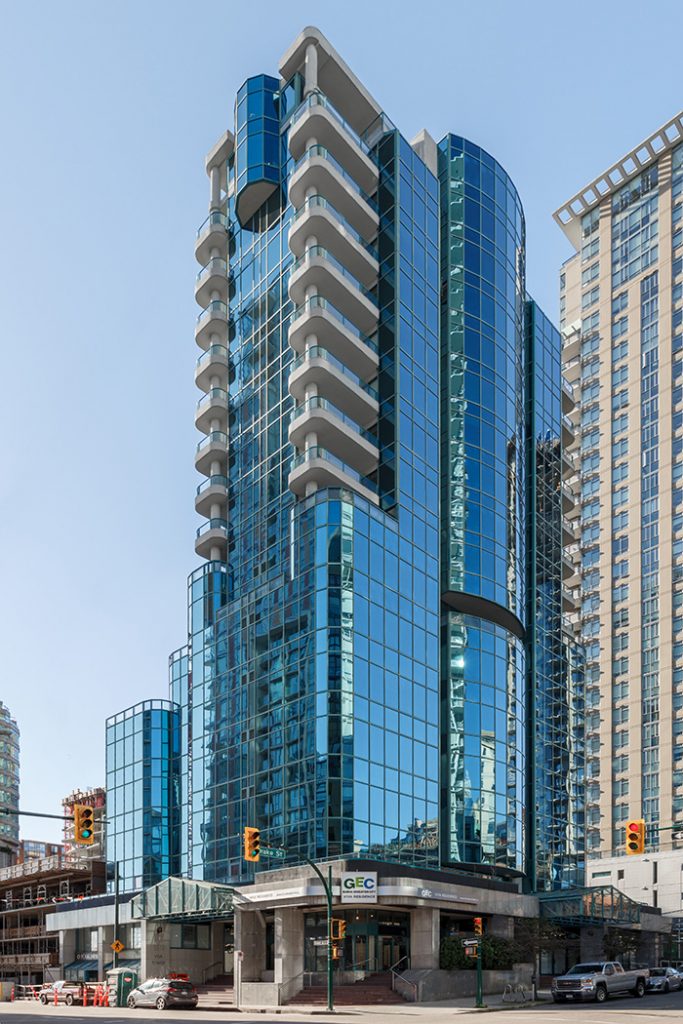 Near SFU's Downtown Campus, GEC Viva is a 17-floor student housing and accommodation tower in the heart of Downtown Vancouver, featuring panoramic views of the city and the North Shore Mountains. Watch the city come to life on the famous Granville Street and experience a bustling Vancouver like no other.
Read About Other Schools in Vancouver