Simon Fraser University (SFU)
Simon Fraser University formally opened in 1965 and aimed to be Canada's most community-engaged research university. Currently around 30,000 students attend its three campuses every year, which also includes about 7,000 international students.
You'll have to drive or ride a bus (or hike) up a mountain to arrive at SFU Burnaby, the main university campus. You could say that it's an elevated campus for an elevated student experience! This university offers many courses to connect you with other students, discuss important social/political issues, and discover your academic interests. The campus itself is beautiful and tranquil, perfect for exploration and contemplation.
Despite being on top of a mountain, you can easily get anywhere from its main bus loop (there's new talks for a gondola as well!). A popular spot to go nearby is the Lougheed area, which has a small Korean town with authentic supermarkets, restaurants, and really good fried chicken. Who doesn't love some delicious Korean fried chicken and beer with their friends?
While most of the student community, events, and services are based at SFU Burnaby, you will find many of your classes located at SFU Surrey and SFU Vancouver, which provides a refreshing change from your campus in nature to your campus in the city.
SFU Locations
The main SFU Burnaby Campus is nestled on top of Burnaby Mountain, and is a 30-40 minute bus ride from downtown Vancouver, or 15-20 minutes from GEC Burnaby Heights.
SFU Surrey Campus is located in the heart of Surrey on top of Central City mall, and is easily accessible from Surrey Central Station, which is right across the street.
SFU Vancouver Campus has two major buildings, Harbour Centre and Goldcorp Centre of the Arts, which is minutes away from Waterfront Station and Gastown. Located in downtown Vancouver, this campus is probably the best campus to procrastinate and do some impulse shopping.
SFU Campus Life
The Campus
SFU Burnaby is quiet and beautiful. You'll find that the air is clean and rejuvenating, as the campus is surrounded by thick and lush forests. The panoramic views are breathtaking on a clear and sunny day. You can admire the green and well organized city of Greater Vancouver, or take in the immensity of the mountains to the north. In between classes, you can go on some hiking trails and you may even see some wildlife, including bears and deer!
If you enter SFU Burnaby from the east and walk west, you'll find newly built private residences and the Cornerstone, which includes a bus loop, new shops, restaurants, and cafes.
Continuing on, you'll meet a unique campus where most of the faculty buildings are interconnected above and underground, with the Academic Quadrangle Courtyard being the central hub. This layout was carefully designed by world renowned Canadian architects Arthur Erickson and Geoffrey Massey, intended to foster social and academic interaction, while allowing students to get to their next classes easily.
Moving further west from the centre of the Campus, you'll find the lower bus loop at the Transportation Centre, the gym, the dining hall, and all of SFU's on-campus residential housing buildings.
Academic Quadrangle Courtyard
This is a large and beautiful "square" complex that contains a courtyard in its middle, and surrounded by some of the larger lecture halls on the campus.
The courtyard is the perfect place to reflect on your own or hangout with friends. It contains a large koi pond, well kept gardens, and a famous avocado egg sculpture. You'll also find the Terry Fox statue here (Terry Fox was an iconic figure in Canadian culture who ran across Canada to raise money for cancer research. He was a first year Kinesiology student at SFU when he was diagnosed with bone cancer).
When you're at the AQ Courtyard, it looks like all the learning you'll do is above ground. However, don't let your eyes fool you. There is also a vast network of faculty buildings and lecture rooms underground as well, so you can avoid getting wet on a typical Vancouver rainy day.
Cornerstone
Cornerstone is the upper bus loop area with new shops, restaurants, and residential buildings. This main bus loop offers transportation going east, west, and south (none going north, as you'll hit a steep drop to icy water of the Burrard Inlet if you head that way). Also, you will find everything you need here, from a large Nesters Market, Tim Hortons, Starbucks, banks, post office, and other useful services. There is an elementary school nearby, so it is a family friendly area.
The New Student Union Building
This $65 million project will create a 100,000 square feet space dedicated to the students of the SFU Burnaby campus. It will include a student club centre, nap room, gaming lounge, community kitchen, rehearsal spaces, and much more. Once the new SUB is complete, it will add even more colour to the already vibrant student life.
Convocation Mall
This large plaza is located in the centre of the SFU Burnaby campus, surrounded by the Maggie Benston Centre student services building and W.A.C. Bennett Library. It is a common place for large gatherings of students, such as for new students during the Welcome Day orientation and the Week of Welcome, as well as for graduating students during the convocation graduation ceremonies. Events such as Clubs Days are also held here, where you and your new friends can discover a variety of student groups and organizations to make an impact with. Convocation Mall is also the starting point for the annual Terry Fox Run.
SFU Student Housing
The SFU Burnaby campus offers 5 residences for undergraduates and graduates, housing about 1,500 students from around the world. Similar to other major universities with 30,000+ students, there can be a shortage of available student residences.
In recent years, SFU has seen an expansion of private residences, which are mainly apartments located northeast of the bus loop and in the Cornerstone area.
GEC Student Residences near SFU
GEC Burnaby Heights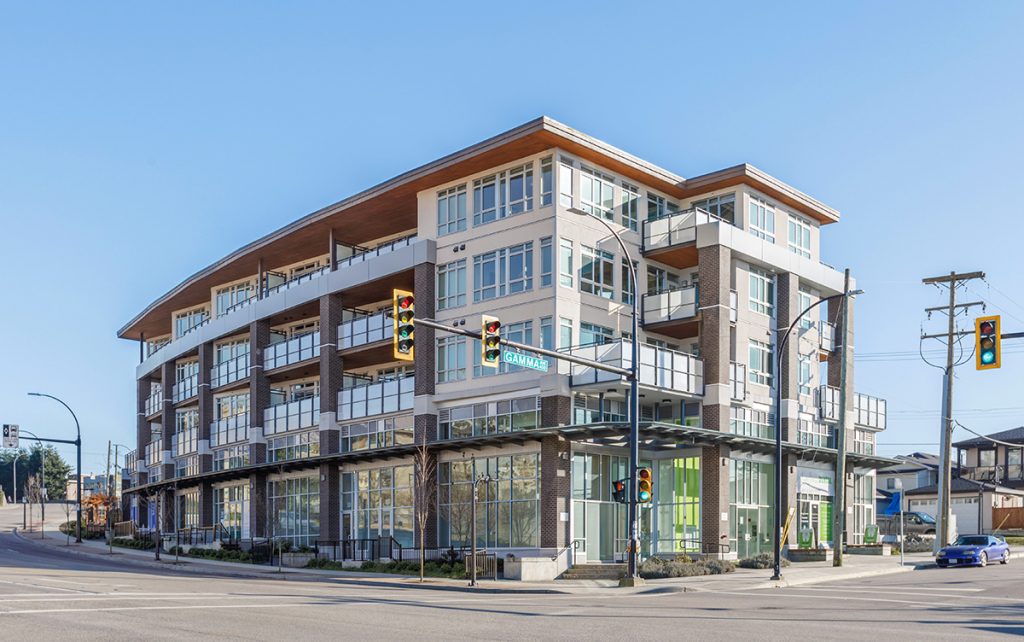 GEC Burnaby Heights is located in a vibrant Burnaby community with unique shops, local restaurants, and community events. Explore the city with direct access to Downtown Vancouver or Burnaby Mountain within 20 minutes.
GEC Viva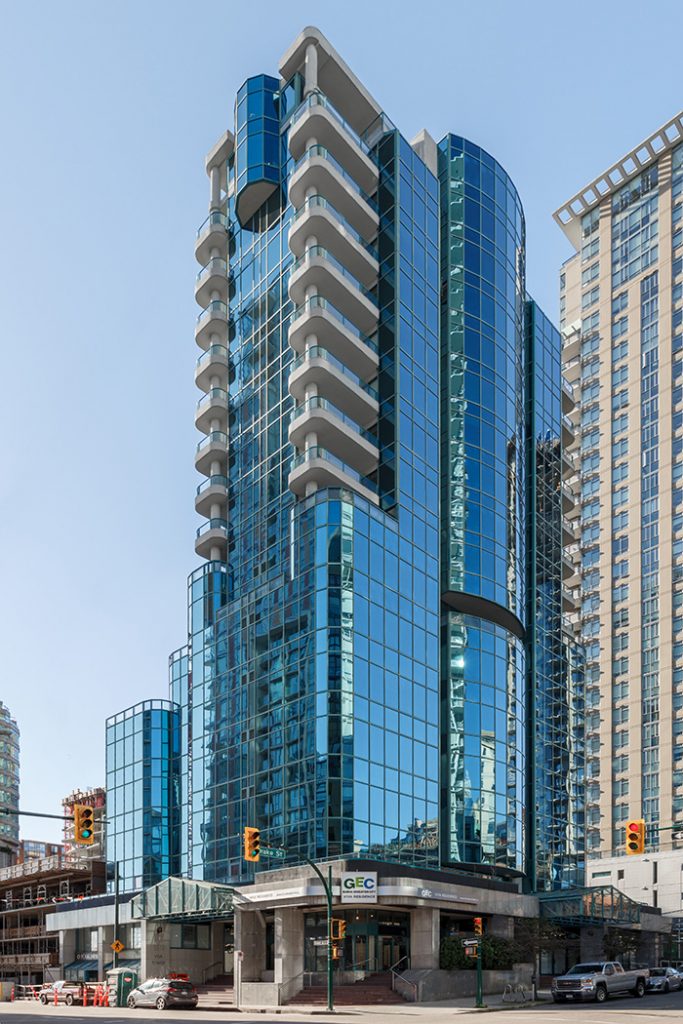 GEC Viva is a 17-floor student housing and accommodation tower in the heart of Downtown Vancouver, featuring panoramic views of the city and the North Shore Mountains. Watch the city come to life on the famous Granville Street and experience a bustling Vancouver like no other.
Read About Other Schools in Vancouver