Kwantlen Polytechnic University (KPU)
Want to study at Kwantlen? You're in the right place to find everything you need to know.
Kwantlen Polytechnic University formed in 1981 when it separated from Douglas College, and it is the only polytechnic university in Canada. It serves over 20,000 students annually.
KPU takes students' experience and their success very seriously. You will enjoy small class sizes to get dedicated attention from instructors while having the opportunity to make new friends. As you move towards graduating, the school will connect you with industry experts and co-op placements to help you get the work experience you need before starting your career.
Due to the uniqueness and diversity of KPU's programs, you'll be sure to meet some interesting students. There are those looking to become an interior designer, and even some who want to become acupuncturists! Being in this dynamic environment allows you to explore your interests as you figure out your path.
There are some great food options across the KPU campuses if you need some late night grub. You can eat on the famous Alexandra Road near KPU Richmond, or indulge in some delicious fast food near KPU Tech in Cloverdale (more details below).
By the way, what is a Polytechnic University?
The formal definition is "an institution that combines the practical approach of a college education and the depth of study associated with a university program". Okay, basically it means you learn by doing – the instructors are there to teach you the knowledge, but you will perfect it by engaging in hands-on experiences. This is what makes KPU unique.
Where Are The KPU Campuses?
Kwantlen Richmond
This is the largest campus, and is near Lansdowne mall (you can get all of the snacks at T&T Supermarket). If you're a foodie, walk 5 minutes over to Alexandra Road, which has amazing restaurants such as Cocoru Beer & Chicken, Snowy Village, and The Fish Man. A short train stop away and you'll arrive at Richmond Centre for some quality retail therapy.
Kwantlen Surrey
Another major campus, KPU Surrey is located near King's Cross Shopping Centre, again, where you can hang out with friends and do some shopping after class.
Kwantlen Civic Plaza – Surrey
This is KPU's newest addition, and lives in the heart of downtown Surrey, beside Surrey Central Station. It is very accessible by transit, and is surrounded by local restaurants, coffee shops, and shopping.
Kwantlen Langley
KPU Langley is located right by the Langley Bypass (it is recommended to have a car if you want to come here). However, there are Mercedes-Benz, Porsche, Jaguar Land Rover dealerships really close by. Fancy a luxury test drive after class?
Kwantlen Tech – Cloverdale
This campus is also quite far from the main city of Vancouver as it is surrounded by farms, parks, and tons of fresh air. You'll be happy to find that this is also fast food central, with McDonald's, Wendy's, Tim Hortons, KFC, and Dairy Queen right around the corner.
FYI: KPU offers a free intercampus shuttle service between Surrey, Langley, and Cloverdale. How nice!
Your Time At KPU
What KPU Offers Students
There are more than 30 student services available to help you navigate throughout your time at KPU. Each campus has a learning centre, offering tutoring services, study resources, and engaging workshops (perfect for keeners who want to stay ahead of their class). If you love to move and work out, each campus also has a fitness centre, and provides a variety of sport and recreational activities for all students.
KPU's Unique Programs
You can take some very niche programs at KPU, some of which are offered only at this university in Canada. They range from fashion, interior design, all the way to traditional Chinese medicine and acupuncture. Enjoy drinking beer? Well, you can make it too by taking their Beer Brewing Diploma, recognized by the Master Brewers Association. KPU also offers tuition free ESL classes to help newcomers while providing a few extra dollars for lattes!
Join Student Clubs At KPU!
Although education is crucial to the success of our future, building meaningful connections is also key when being at school. The best way to do this? Join a club! With such diverse students at Kwantlen, there are bound to be diverse clubs that you can join. Just to name a few, there is the 3D Printing Club, Anime Club, Art Collective, Social Enterprise Club, Psychology Society, and more!
The KPU Spirit
Due to the nature of KPU's programs, the students possess a very engaging attitude, always looking to take on the next challenge or solve a new problem. You will undoubtedly feel this as you enter your first year there as you take on new projects. It's the infectious spirit of KPU students that make your experience that much more worthwhile.
KPU Student Housing
Kwantlen does not offer student housing on its various campuses. GEC Pearson and GEC Marine Gateway are the ideal places for you to stay if you study at KPU Richmond, as they are both only a short train ride away.
GEC Student Residences near KPU Richmond
GEC Pearson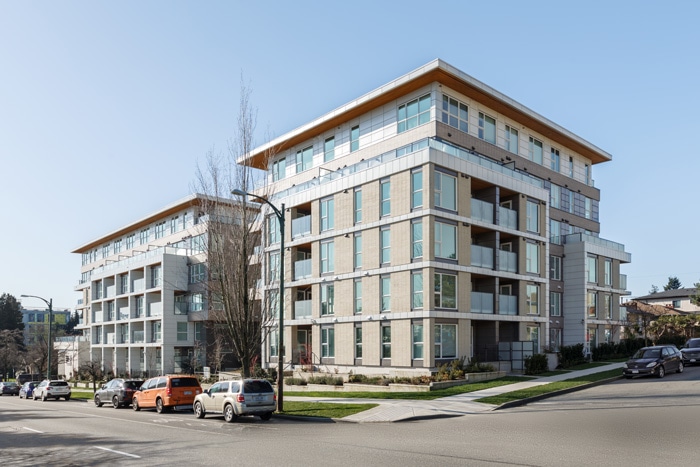 GEC Pearson is a student housing and residence located in Vancouver's most central and convenient neighbourhood, just minutes away from the best universities, shopping centres, and attractions. Discover Vancouver and Richmond's hidden gems, just 5 minutes from the Canada Line.
GEC Marine Gateway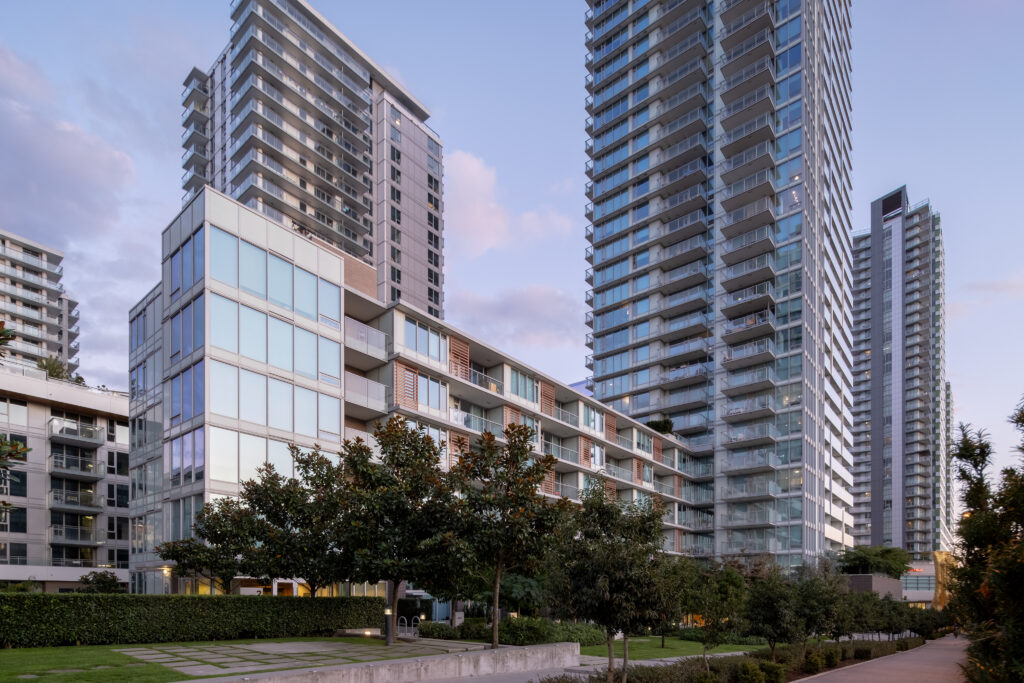 GEC Marine Gateway features modern interior designs and energy-efficient amenities in the city's most convenient neighbourhood. Steps from the Canada Line Skytrain, experience the best of Vancouver and Richmond in our premium rental apartments.
GEC Viva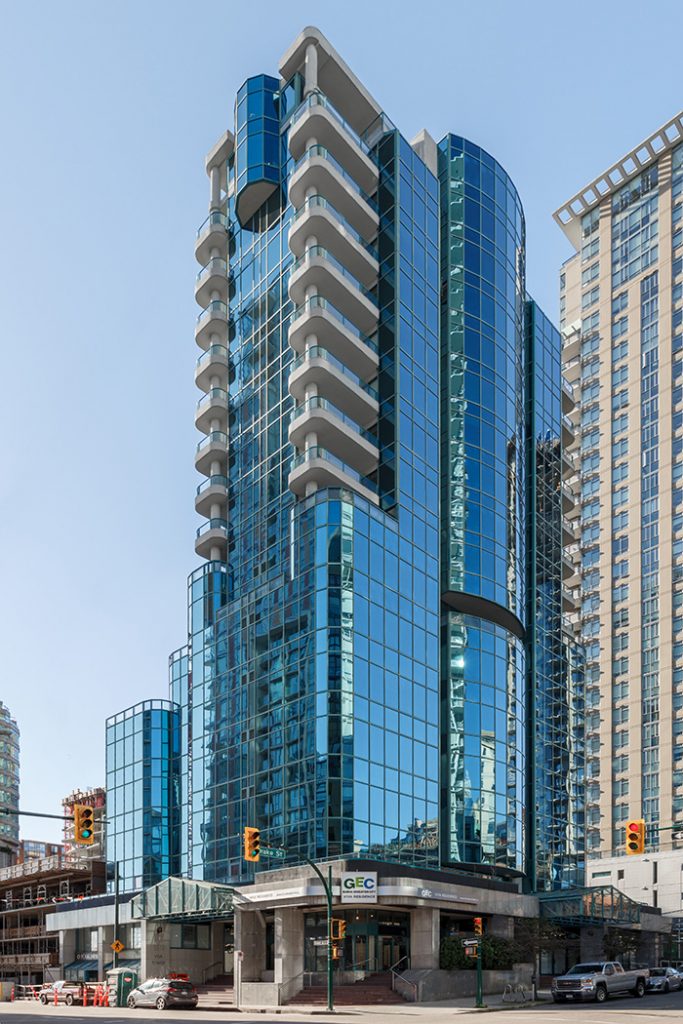 GEC Viva is a 17-floor student housing and accommodation tower in the heart of Downtown Vancouver, featuring panoramic views of the city and the North Shore Mountains. Watch the city come to life on the famous Granville Street and experience a bustling Vancouver like no other.
Read About Other Schools in Vancouver