Kwantlen Polytechnic University (KPU)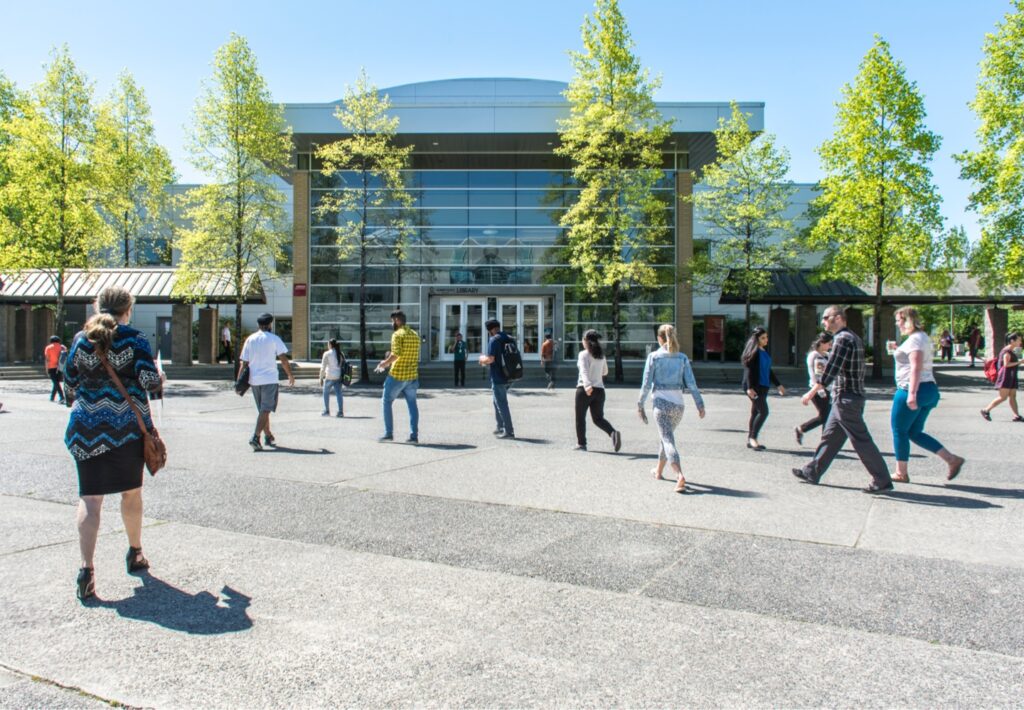 Kwantlen Polytechnic University was established by the government in 1981 when it separated from Douglas College, and it is the only polytechnic university in Canada. It serves over 20,000 students annually across 5 campuses in Surrey, Richmond, Langley, Cloverdale, and Civic Plaza. Kwantlen offers more than 140 programs including programs in trades, technology, and careers.
By the way, what is a Polytechnic University?
The formal definition is "an institution that combines the practical approach of a college education and the depth of study associated with a university program". Okay, basically it means you learn by doing – the instructors are there to teach you the knowledge, but you will perfect it by engaging in hands-on experiences. This is what makes KPU unique.
Pros and Cons of Studying at KPU
| | |
| --- | --- |
| PROS of Studying at KPU | CONS of Studying at KPU |
| Small class sizes | No Campus Housing |
| Diverse Student Backgrounds | No Meal Plans |
| Niche Academic Programs | No Direct Transfer to Other Institutions |
Index
Where Are The KPU Campuses?
Kwantlen Richmond
This is the largest campus and is near Lansdowne mall (you can get all the snacks at T&T Supermarket in there). If you're a foodie, walk 5 minutes over to Alexandra Road, which has amazing restaurants such as Cocoru Beer & Chicken, Snowy Village, and The Fish Man. Richmond Centre is also one SkyTrain station away; you can go there for some quality retail therapy!
Kwantlen Surrey
Another major campus, KPU Surrey is located near King's Cross Shopping Centre, again, where you can hang out with friends and do some shopping after class.
Kwantlen Civic Plaza – Surrey
This is KPU's newest addition, and lives in the heart of downtown Surrey, beside Surrey Central Station. It is very accessible by transit and is surrounded by local restaurants, coffee shops, and shopping.
Kwantlen Langley
KPU Langley is located right by the Langley Bypass. It is recommended to have a car if you want to come here – unless you live in Langley or Surrey; there are frequent buses for local transportation. You can take a short 5-minute bus to the historic town of Fort Langley to walk through the old town where Vancouver was founded. You can also visit cute coffee shops in the downtown Langley area like Twins Coffee (such lovely decoration!) For the car enthusiasts out there, there are Mercedes-Benz, Porsche, Jaguar Land Rover dealerships really close by. Fancy a luxury test drive after class?
Kwantlen Tech – Cloverdale
This campus is also quite far from the main city of Vancouver as it is surrounded by farms, parks, and tons of fresh air. We definitely recommend visiting the Cloverdale Farm Market for fresh artisan food. You'll be happy to find that this is also fast food central, with McDonald's, Wendy's, Tim Hortons, KFC, and Dairy Queen right around the corner.
FYI: KPU offers a free intercampus shuttle service between Surrey, Langley, and Cloverdale. How nice!
FYI: KPU offers a free intercampus shuttle service between Surrey, Langley, and Cloverdale. How nice!
How much is KPU?
KPU follows a per-credit system for tuition and mandatory student fees. As of October 29, 2021, international students pay approximately $732.53 per credit, except for the ENGQ and ELST courses (which are English as a Second Language program); for ENGQ and ELST, it is $405.36 per credit for international students.
Domestic fees and international fees for universities are not the same throughout Canada. If you are not a Canadian Citizen or PR holder, you will pay international fees.
| | | |
| --- | --- | --- |
| Fee | Rate per credit | Rate per course (typically 3 credits) |
| International tuition | $684.61 | $2053.83 |
KPU Tuition
Find out more about KPU's tuition and fees.
International Students at KPU
KPU has an office called KPU International to support international students. You can receive help from the time you first apply to KPU to your graduation. Here is what KPU International offers:
Course Planning: Specifically focused on international students, advisors help plan your courses to ensure you have all you need for graduation.
Counseling Services: You can get help from a counselor if you are experiencing stress, anxiety, homesickness or just need someone to talk to. KPU would like to support students in every way to make sure they have a good academic and non-academic experience.
For more information, check out KPU's international viewbook.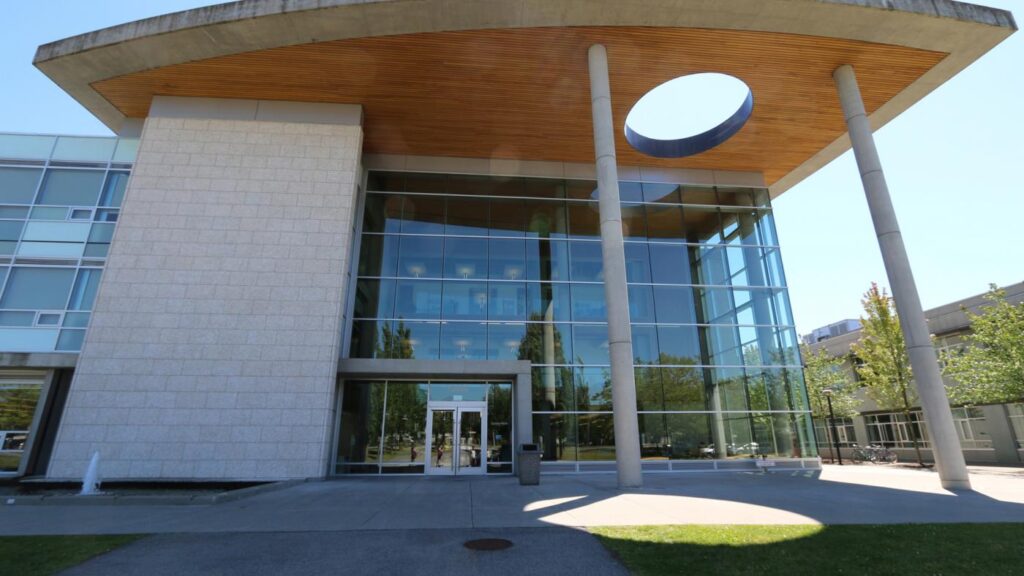 Most Popular KPU Programs
KPU Computer Information Systems (Diploma): This is a 60-credit diploma program that focuses on computer systems, user support, network administration, systems design, and foundational programming.
KPU Brewing and Brewery Operations (Diploma): This is a unique program that allows students to explore brewing as science and learn more about the production and business of brewing. Did you know that KPU's Brewery students took home the title of Grand National Champions at the Ohio Brewing Competition?
KPU Fashion Design and Technology (BD): A program with an internationally regarded reputation, KPU's Fashion Design department teaches students industry-focused design, business, and marketing skills.
KPU Journalism (BA): With an award-winning faculty, this program teaches students all the skills they may need covering visual media recording, professional photography, concise writing, and data analysis.
KPU University Transfer Programs
KPU International Pathway to Undergraduate Studies
If you want to attend KPU for a bachelor's or another diploma program, but do not meet the English requirements, you do not need to worry! – KPU has an International Pathway Program to help improve your English so you can attend the university-level programs. There are 3 levels depending on your proficiency in this program; you can continue studying this program until you meet the requirements, there are no time restrictions.
Engineering First-Year Block Transfer – UBC and UVIC
While KPU does not have automatic transfer agreements with institutions, it has a "block transfer agreement" with University of British Columbia Okanagan and Vancouver campuses, as well as University of Victoria. The general requirement asks for students to complete the Engineering First-Year curriculum at KPU, and upon acceptance by the desired institutions, they can start as second-year students at UBC or UVIC.
Transferring to other institutions offering engineering degrees (e.g. SFU), the credits of the students is evaluated by the desired institution. Students should review the BC transfer guide, and arrange to transfer their KPU Engineering First-Year courses to other institution(s) of interest.
There are more than 30 student services available to help you navigate throughout your time at KPU. Each campus has a learning centre, offering tutoring services, study resources, and engaging workshops (perfect for keeners who want to stay ahead of their class). If you love to move and work out, each campus also has a fitness centre, and provides a variety of sport and recreational activities for all students.
Student Clubs: Although education is crucial to the success of our future, building meaningful connections is also key when being at school. The best way to do this? Join a club! With such diverse students at Kwantlen, there are bound to be diverse clubs that you can join. Just to name a few, there is the 3D Printing Club, Anime Club, Art Collective, Social Enterprise Club, Psychology Society, and more!
KPU Athletics: KPU's Athletic Team, "The Eagles" are members of PACWEST; they play in the Canadian College Athletic Association (CCAA). Currently KPU has the following athletic teams: basketball (m/w), soccer (m/w), badminton (m/w) and golf (m/w).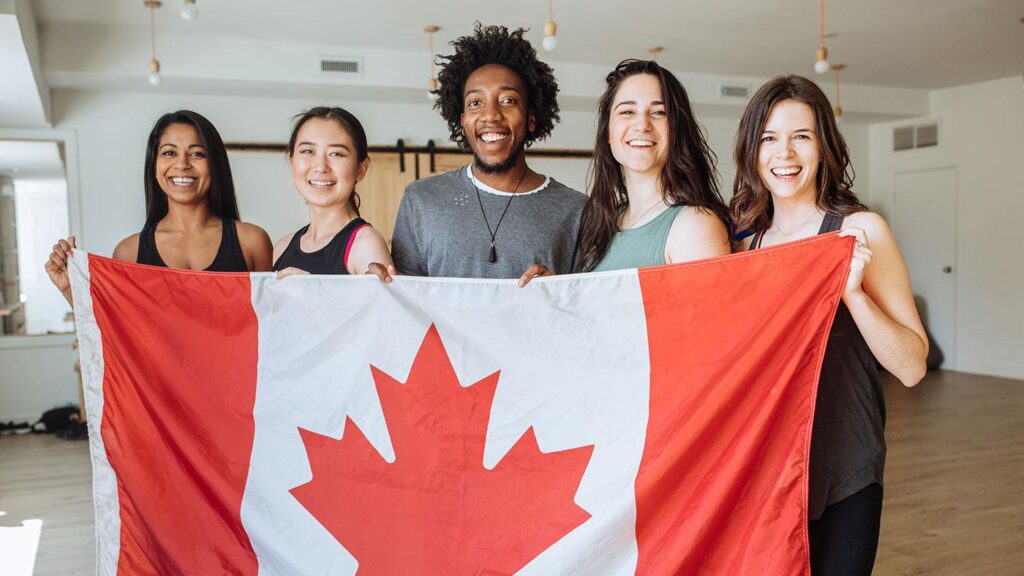 KPU Student Housing
Kwantlen does not offer student housing on its various campuses. KPU's website recommends GEC Living as a student accommodation option for its students. GEC Pearson and GEC Marine Gateway are the ideal student residences for you to stay if you study at KPU Richmond, as they are both only a short train ride away.
From GEC Pearson and GEC Marine Gateway Residences to KPU Richmond Campus,
By SkyTrain – 25 minutes
All GEC housing options are fully furnished with utilities included (water and electricity). Our apartments come with a fully equipped kitchen, in-suite laundry (washer and drier), heating systems, and free unlimited Wi-Fi.
Student Accommodation at GEC is the perfect option for out-of-province and international students, as well as local students who are looking to stay off-campus. You do not have to worry about spending extra money for furnishing a new place or wasting time traveling long hours via public transit. GEC's convenient location(s) ensures you stay right by your institution and near central locations.
GEC is set to launch its biggest residence in Surrey Central, the GEC Mega Center soon. If you study at KPU's Surrey Campus and need housing, keep informed about our new residence by following us on social media and checking our website regularly.
KPU Main Campus Explained
The largest campus of KPU is located in Richmond—KPU Richmond is right by the Lansdowne SkyTrain Station and Lansdowne Shopping Centre. You can take walk to do some window shopping after class or enjoy some yummy food at the food court. Now that we have an idea of the area, let's take a tour of the unique features of Kwantlen's Richmond Campus!
KPU Library
The library is located on the first floor. KPU has a large collection of resources that can help you with your research projects. At the back of the library, you can get additional help from tutors at KPU's Learning Centre. The staff is very helpful, and they will make your quest to finish that paper so much easier; so, do not hesitate to ask for help!
KPU Student Association (KSA)
If I were you, I would visit the KSA often. You can get a ton of free stuff at the Student Association including bike lockers, online housing finder, menstrual and sexual protection products, student food bank services and more. There is even a yoga studio for you to relax! The KSA is very active on campus so, we highly recommend meeting your student representatives and participating in the events.
KPU Seed Lab
Did you know that KPU has a seed lab on the 3rd floor? There is a range of machines to support seed growers and improve the quality of seeds for the BC farmers. If you are enrolled in an agricultural program, you will spend a lot of time here. However, you will also spend time out in the field – KPU has over 50-acre land for its Farm School.
Wilson School of Design
This is the home to KPU's internationally known fashion design program. There is a textile lab where you can play with hundreds of fabrics—you can practice washing, dyeing, and drying differing materials. Right next door, you can work on your creation by using those fabrics and making them ready to be worn! On the 2nd floor, there is a resource centre where you can let the creative juices flow by looking at some inspirational design assets; the 3rd floor is the home to the sewing lab. Finally, on the 4th floor, KPU holds annual fashion shows and showcases the work of their talented student designers!
Things to Consider Before Attending KPU
No Campus Housing or Meal Plans: Kwantlen does not have campus housing nor meal plan options for students. However, KPU recommends GEC Living Residences conveniently located near public transit stops for an easy commute.
No Direct Transfer Option to Other Institutions: As mentioned above, KPU does not have direct transfer partnerships with institutions; however, KPU has a block transfer agreement with UBC (Okanagan and Vancouver) as well as UVIC for Engineering students who complete KPU's first-year curriculum successfully.
Why Choose KPU
KPU takes students' experience and their success very seriously. You will enjoy small class sizes to get dedicated attention from instructors while having the opportunity to make new friends. As you move towards graduating, the school will connect you with industry experts and co-op placements to help you get the work experience you need before starting your career.
Due to the uniqueness and diversity of KPU's programs, you'll be sure to meet some interesting students. There are those looking to become an interior designer and even some who want to become acupuncturists! Being in this dynamic environment allows you to explore your interests as you figure out your path.
You can take some very niche programs at KPU, some of which are offered only at this university in Canada. They range from fashion, interior design, all the way to traditional Chinese medicine and acupuncture. Enjoy drinking beer? Well, you can make it too by taking their Beer Brewing Diploma, recognized by the Master Brewers Association. Due to the nature of KPU's programs, the students possess a very engaging attitude, always looking to take on the next challenge or solve a new problem. You will undoubtedly feel this as you enter your first year there as you take on new projects. It's the infectious spirit of KPU students that makes your experience that much more worthwhile.
There are some great food options across the KPU campuses if you need some late-night grub. You can eat on the famous Alexandra Road near KPU Richmond or indulge in some delicious fast food near KPU Tech in Cloverdale.
GEC Student Residences near KPU Richmond
GEC Pearson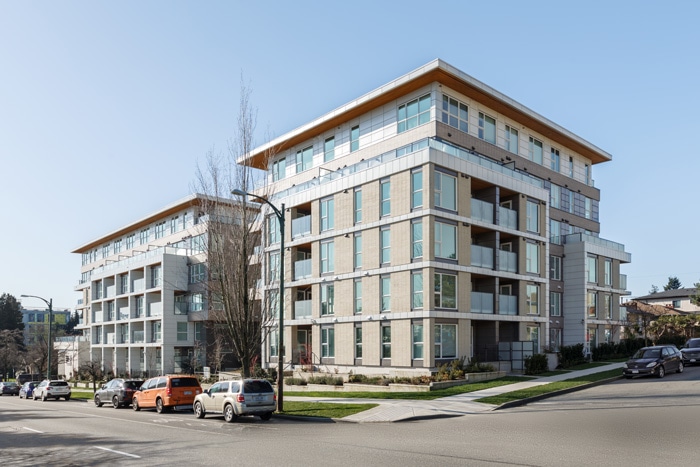 Near KPU, GEC Pearson is a student housing and residence located in Vancouver's most central and convenient neighbourhood, just minutes away from the best universities, shopping centres, and attractions. Discover Vancouver and Richmond's hidden gems, just 5 minutes from the Canada Line.
GEC Marine Gateway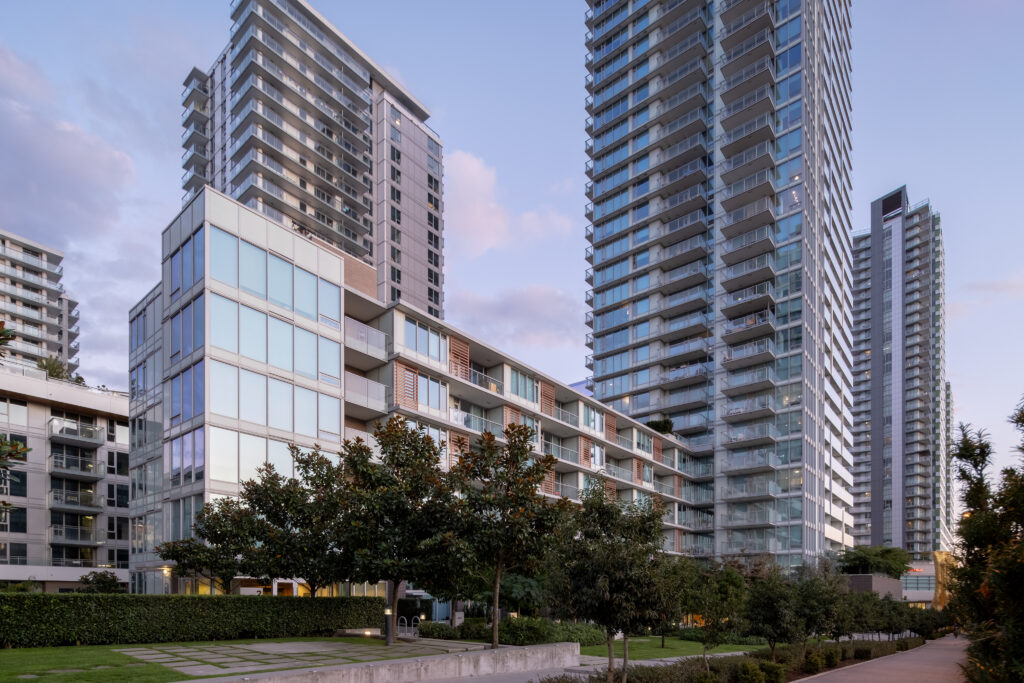 Near KPU, GEC Marine Gateway features modern interior designs and energy-efficient amenities in the city's most convenient neighbourhood. Steps from the Canada Line Skytrain, experience the best of Vancouver and Richmond in our premium rental apartments.
GEC Viva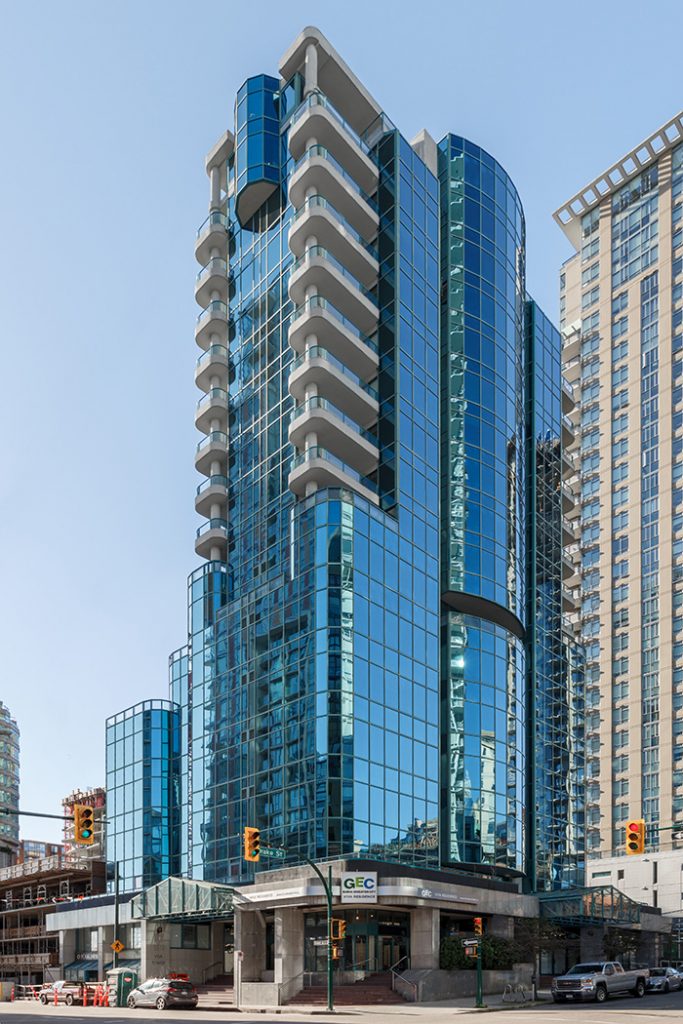 Near KPU, GEC Viva is a 17-floor student housing and accommodation tower in the heart of Downtown Vancouver, featuring panoramic views of the city and the North Shore Mountains. Watch the city come to life on the famous Granville Street and experience a bustling Vancouver like no other.
Read About Other Schools in Vancouver