April 12, 2021 Newsletter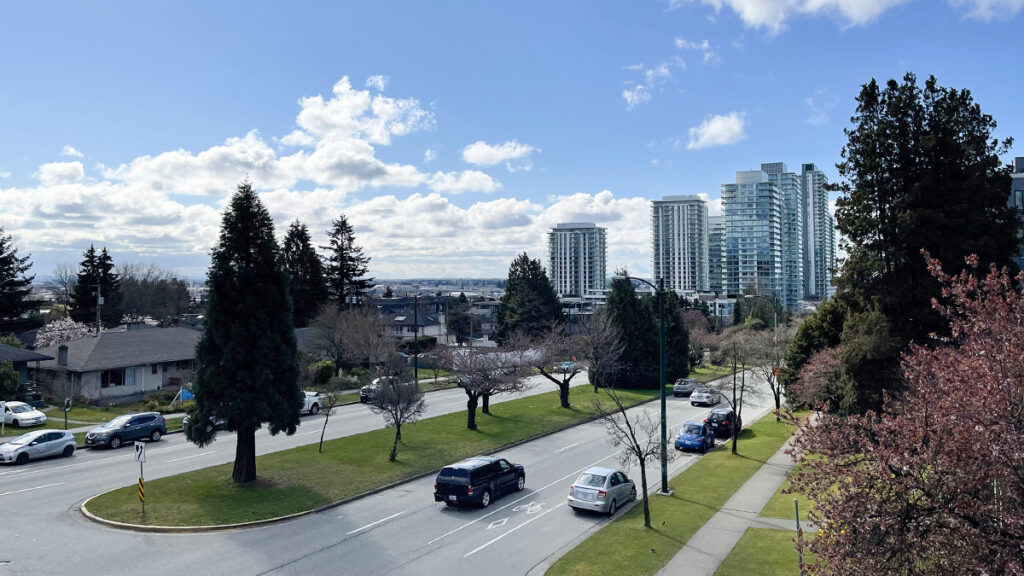 Happy Monday!
We hope you all had an amazing weekend and were able to enjoy the beautiful sunshine! Cherry blossoms are in full bloom around the city, so we've rounded up some hot spots near GEC to check out, so read on for the full list. The photo above shows Cambie Street from GEC Pearson—we can't wait until the rest of the blossoms bloom!
Last week, we hosted an Easter cookies baking session with Anastasia, our new Activities Coordinator. Thank you to all our residents who participated and a special thanks to Anastasia for your hard work! If you have an idea for an event or activity, please let us know and we'll do our best to make it happen.
Talk soon, Danika and Julie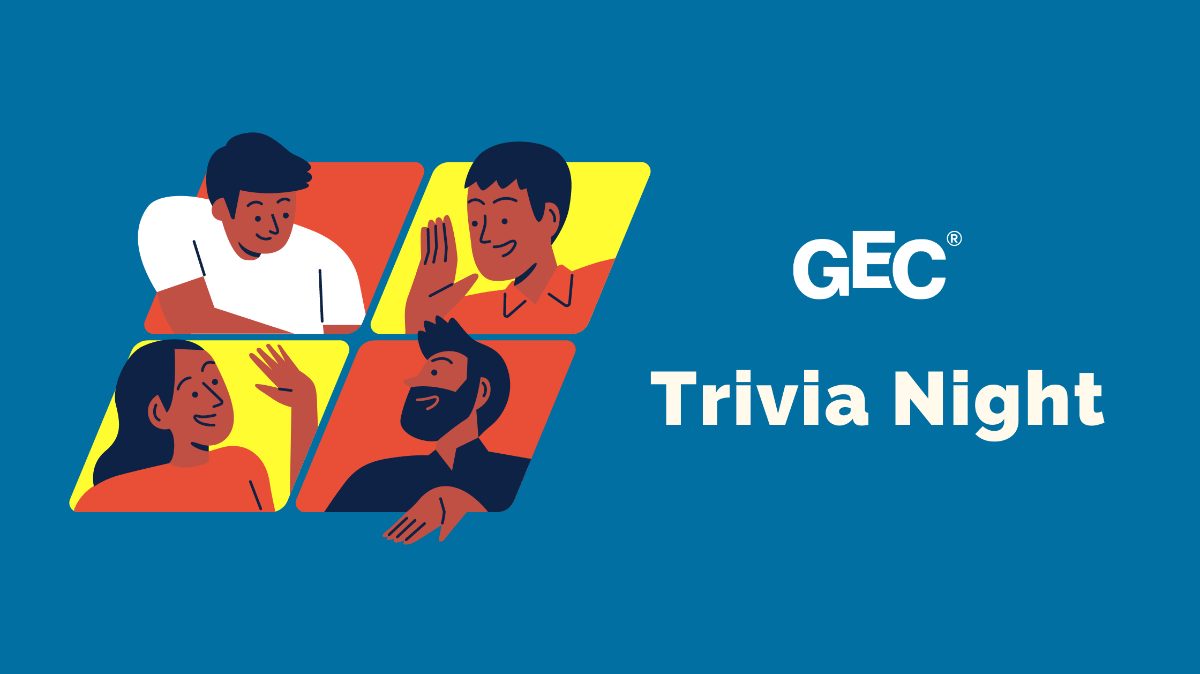 GEC Trivia Night
Thursday, April 22, 2021 at 7:00 pm
Trivia is a game where you answer questions about pop culture, history, art, science, and other topics. Join us for a trivia night on Thursday, April 22 at 7:00 pm. Test your knowledge, chat with other residents, and win some prizes! The Zoom link will be provided closer to the event date.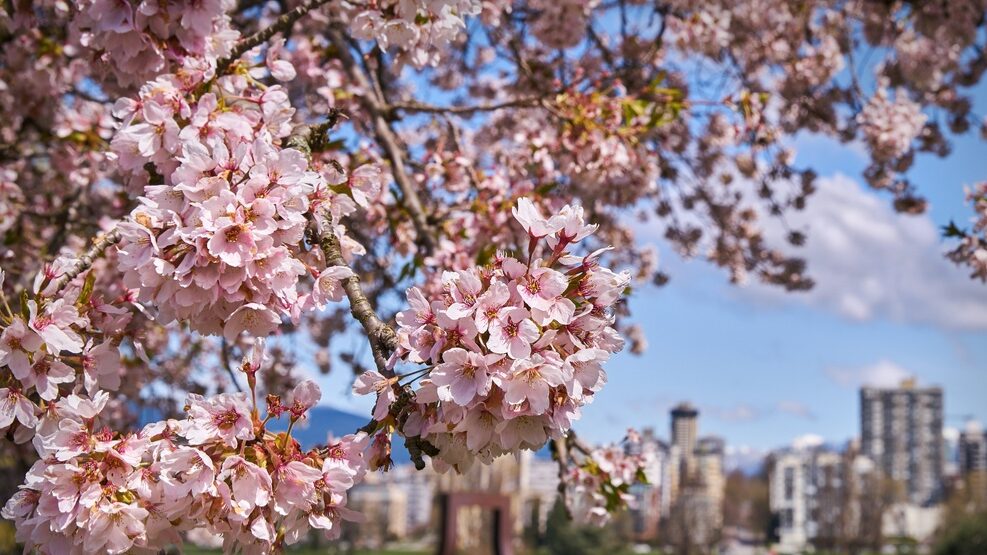 Cherry Blossoms Near GEC
Best locations for viewing cherry blossoms
Cherry blossoms are now in full bloom! We've rounded up some of the best spots near GEC to view the blossoms. If you visit any of these locations, please share them with us by tagging us @gecliving! Please be respectful when visiting residential neighbourhoods.
GEC Viva:
Granville Island along eastern edge of seawall
Vanier Park
Sunset Beach Park
Nelson St from Broughton to Jervis St and Bidwell to Cardero St
David Lam Park in Yaletown
Burrard Skytrain Station
Granville Plaza above Waterfront Skytrain Station
Stanley Park near Rose Garden, Lost Lagoon, and Japanese Canadian War Memorial
GEC Pearson and GEC Marine Gateway:
Winona Park
West 64th Ave from Ash to Heather St
West 59th Ave from Angus Dr to Granville St
Queen Elizabeth Park
VanDusen Botanical Garden
UBC campus and Nitobe Memorial Garden
GEC Burnaby Heights:
Hastings and Hythe St
Oxford St from Willingdon St to Madison Ave
Cambridge St from Willingdon St to Madison Ave
Kensington Park
Burnaby Mountain Conservation Area
BCIT Burnaby campus
Cherry Blossom Garden behind Brentwood Town Centre
Other sites to check out:
Meet the GEC Team
Danika – Marketing Coordinator at GEC
Danika is a Marketing Coordinator at GEC and has been part of the team since October 2019. Danika was born and raised in Vancouver and studied Communications and Sociology at Simon Fraser University.
"As part of the marketing team, I am responsible for our written content and communications materials. Finding a place to stay is hard enough, but moving to a new country where the language may not even be your first language? I can only imagine how difficult that must be. My goal is to ensure that GEC's message is clear, accessible, and inclusive.
I'm so fortunate to be able to work with such a dedicated and creative team at GEC, and I'm so glad that this kind of accommodation exists in Vancouver. It makes me so happy to hear from our residents that we were able to make their transition to Vancouver even a little bit better. That's what makes it all worth it.
In my spare time, I like to explore the city and find new places to eat! 🤤"
---
Share Your Story
Now accepting featured resident submissions
Do you have a story to tell? Do you have a service to offer? Do you have a small business or side hustle to promote?
Submit your story to be featured in our biweekly newsletter, which is emailed to all GEC residents and published on our website's blog.
---
COVID-19 Update
Face masks required in all common areas
The Provincial Health Officer has extended the orders to reduce social interactions, effective from November 19, 2020 and will be kept in place until further notice.
---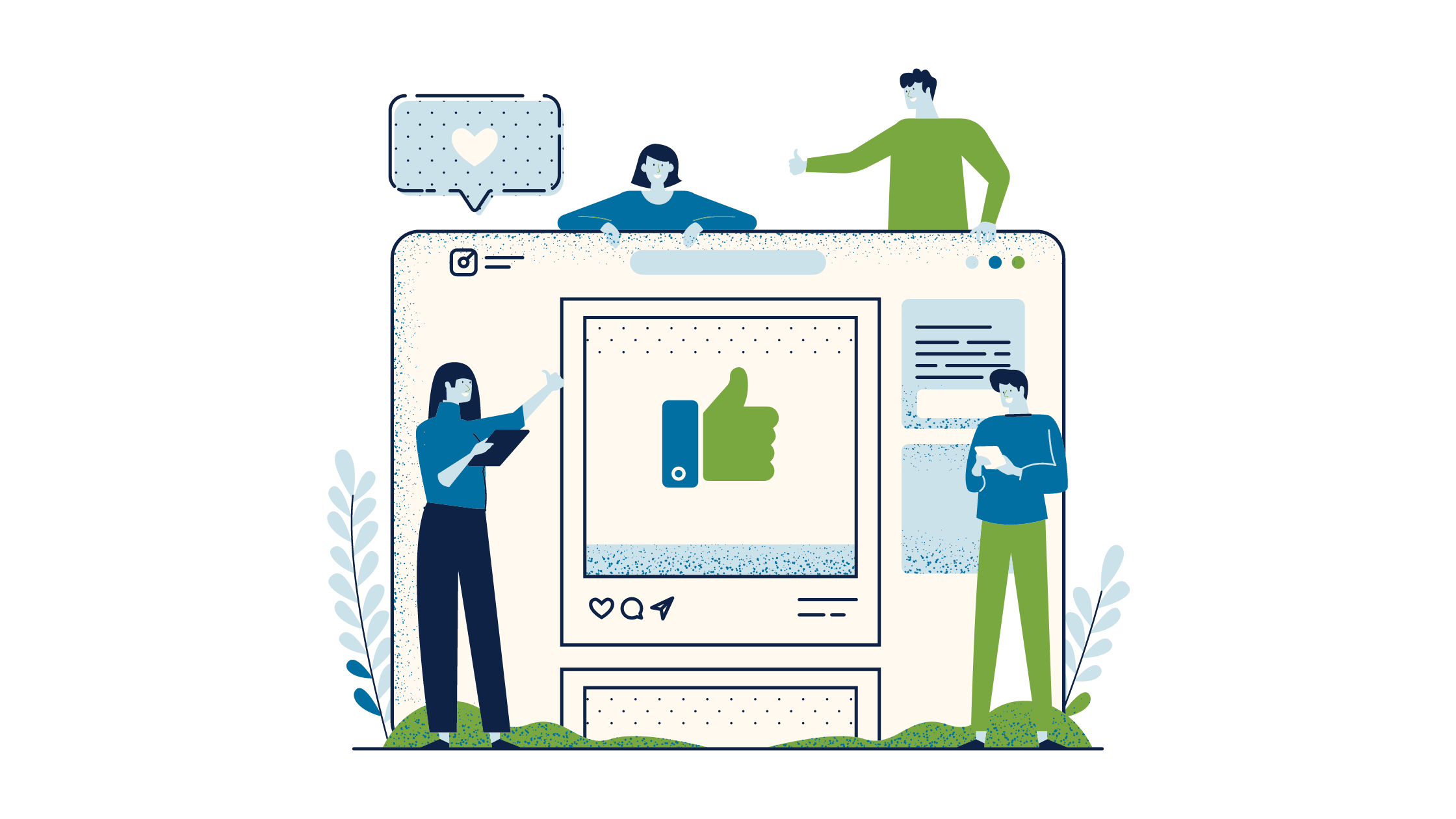 Review Us on Google!
Enter to win a $25 gift card
Enjoying your time at GEC? Leave us a written review and we'll randomly draw a resident every newsletter to win a $25 gift card to a business of your choice! (We'll send you a list to choose from.)
Your Google name must be match the name in your reservation to qualify.
Previous winner: Deo!
Leave us a review:
Viva | Burnaby Heights | Pearson | Marine Gateway
---
Community Events
Some events have been cancelled or put on hold. Travel outside of your health region is not advised.
Sakura Days Japan Fair: April 17–18
Free virtual Japanese cultural festival with performances and workshops.
Vancouver Sun Run: April 18–30
The 2021 Vancouver Sun Run is a virtual race that lets you run anytime, anywhere.
Le Centre Culturel Francophone de Vancouver: March 11 – April 22
Exhibit by Sylvie Peltier that explores the richness and complexity of nature.
Festival du Bois: April 16–30
Free virtual French Canadian music and dance festival.
The Feast of the Eyes: March 4–May 30
Exhibition at The Polygon Gallery at North Vancouver.
Indigenous History in Colour: until May 9
Virtual exhibit at Bill Reid Gallery by artist Luke Parnell.
Imagine Van Gogh: April–August
Limited tickets available for immersive Van Gogh art installation.
A Seat at the Table: Ongoing
Exhibit at Museum of Vancouver on Chinese Canadians in BC and their struggles for belonging.
Vancouver Art Gallery Admission by Donation Every Tuesday
Admission by donation every Tuesday evening from 5-8 pm.
---
Never Miss An Update—Follow Us On Social Media!