New York Institute of Technology (NYIT)
NYIT is a private not-for-profit institution founded in 1955. As a global university, NYIT has campuses in Manhattan, Long Island, Arkansas, China, Abu Dhabi, and its Vancouver Campus that recently opened in Canada. NYIT Vancouver aims to accommodate more students for its famous master's programs.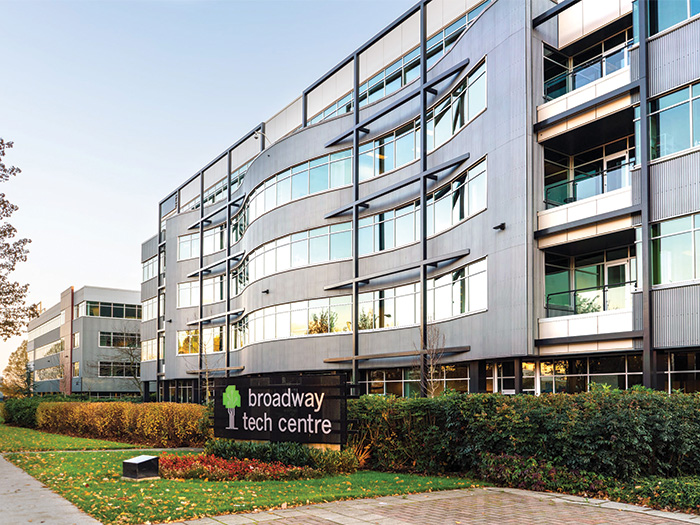 | | |
| --- | --- |
| PROS of studying at NYIT | |
| Internal Transferability to All Global Locations | |
| One of the Few Private Institutions that Offer MBA in Canada | |
| Campus Location | |
| Career Centric and Networking Opportunities | |
Index
Where is NYIT Vancouver located?
NYIT Broadway Campus is located inside the Broadway Tech Centre, which is a top-notch facility that offers everything students may need. From a fully equipped fitness centre to restaurants, you'll find everything at the Tech Centre, so you can spend time here before or after classes.
NYIT Downtown is located inside the CF Pacific Centre, which is a shopping mall with all the cool stores you will ever need. The Downtown NYIT Campus is literally surrounded by Vancouver's most popular spots; it is a short walk away from the Vancouver Art Gallery, Scotiabank Theatre, Gastown and the beautiful Waterfront area. Taking classes here is the dream!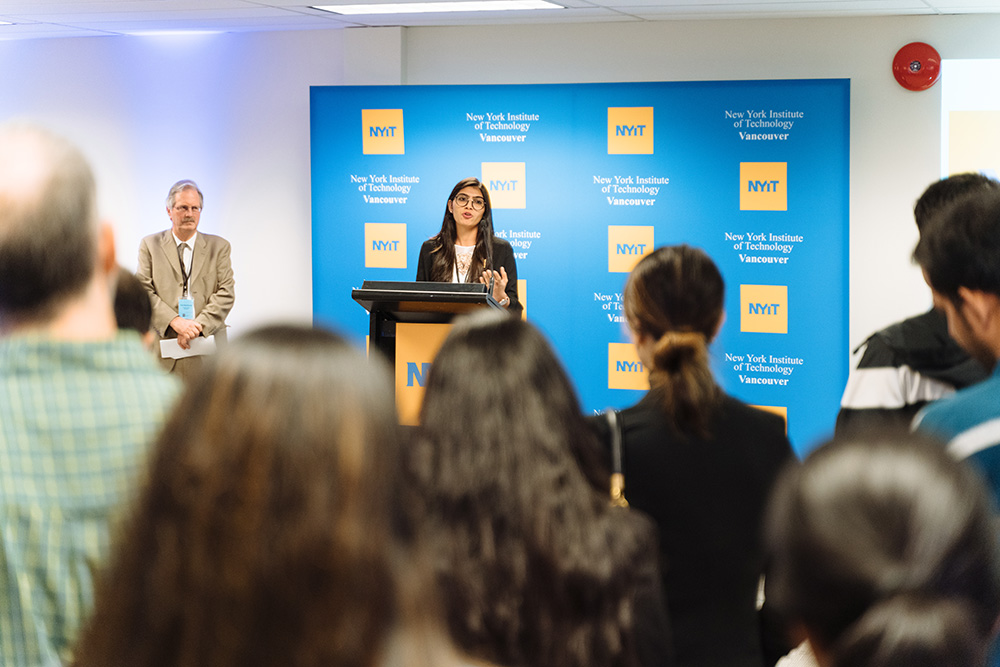 International Students at NYIT
NYIT facilitates a diverse learning environment with a strong in-house International Office to support their students.
International Student Advisors: International students have the chance to speak with advisors who are fully equipped to support students with academics, and information related to immigration etc.
Off-Campus Work Permit: According to Citizenship and Immigration Canada (CIC), NYIT is listed as a participant in the off-campus work-permit program for international students.
Lifelong Career Services: This is an amazing opportunity for students. You can get help from NYIT professionals every stage of your career, connect with employers and grow as a professional.
Most Popular NYIT Programs
NYIT Energy Management (MEM): The program focuses on latest technologies in green buildings and power systems, which includes wind energy, advanced batteries, and smart grid systems. Career options include energy auditor, environmental manager, renewable energy professional, and more.
NYIT Cybersecurity (MS): The program curriculum focuses on theoretical foundation and combines it with emerging topics. Topics such as network security, operating systems security, forensics, cybersecurity laws and more are covered.
NYIT Business Administration (MBA): Students can participate in the general MBA program or an MBA with a Concentration in Finance. The courses in the program address socioeconomic issues, and analyze business sustainability and profitability.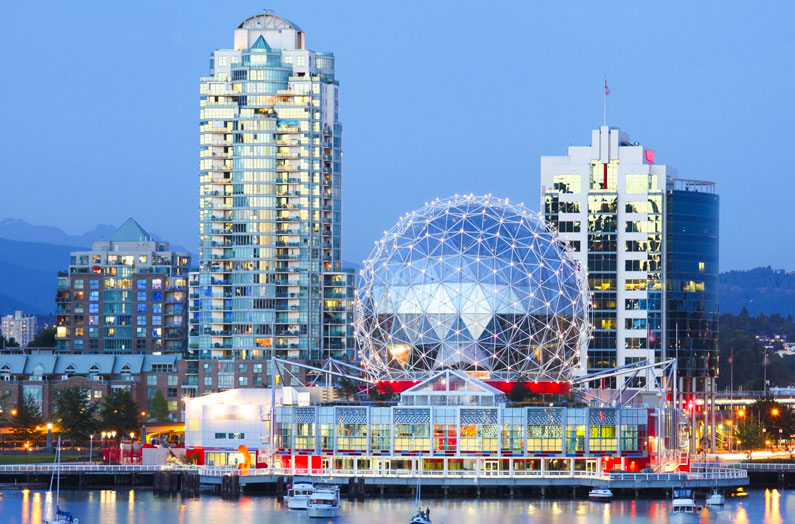 NYIT Degree Partnership Programs
As an accredited institution, NYIT credits are transferrable; please see NYIT list of accreditations below and consult BC Transfer Guide.
"New York Institute of Technology is accredited by The Middle States Commission on Higher Education in the United States.
The School of Management is accredited by AACSB International (Association to Advance Collegiate Schools of Business), a global accreditation that includes all NYIT's business programs around the world, including Vancouver.
In British Columbia, Canada, NYIT is authorized by the Ministry of Advanced Education and is among British Columbia's EQA-designated Post-Secondary Schools.
NYIT is also listed on the website of Citizenship and Immigration Canada (CIC) as a participant in the off-campus work permit program and is listed on the website of the Canadian Information Centre for International Credentials."
If you plan to transfer globally between NYIT Vancouver and other NYIT institutions, this is not a difficult process. Speak with your advisor about internal transferability of credits and next steps you can take.
NYIT Tuition
NYIT tuitions are charged in USD. As of 2021, tuitions for NYIT master's programs ranges between USD $32,070 – USD $59,325. The following information is from the NYIT Vancouver Website:
NYIT Energy Management, M.S. = USD $32,070 *
NYIT Cybersecurity, M.S. = USD $32,070 *
NYIT Instructional Technology, Educators, M.S. = USD $32,070
NYIT Master of Business Administration, M.B.A. = Ranging from USD $31,920 – USD $59,325
The above information was collected on December 02, 2021. Please check NYIT's online tuition page for detailed information.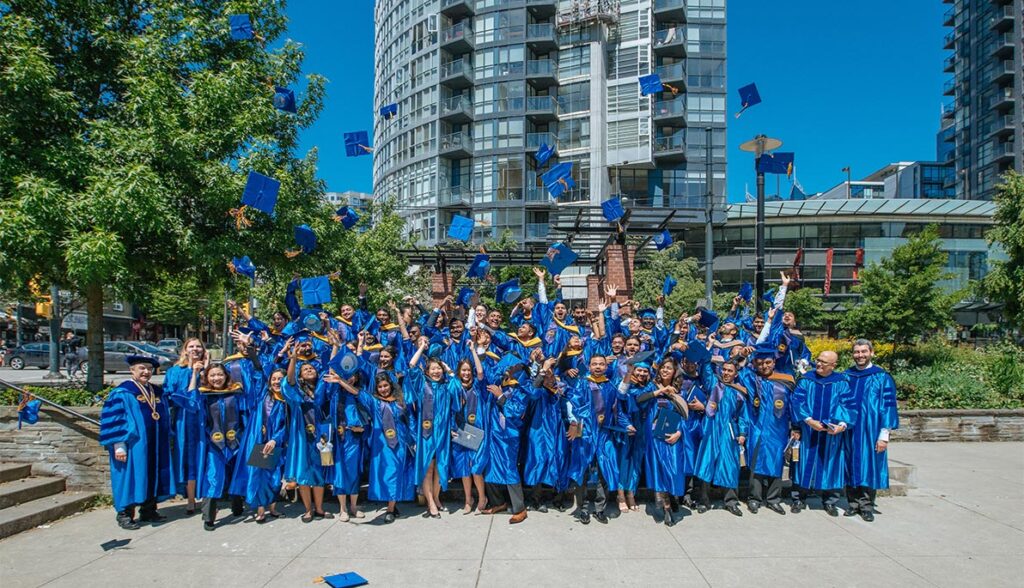 NYIT extends beyond academics with student clubs and events. Students who don't see a club they are interested in are encouraged to start their own.
NYIT facilitates many field trips, online workshops, and student parties. You can look at their events on their NYIT Vancouver Student Life Instagram account.
NYIT Student Housing
Currently, NYIT does not provide campus housing for its students. However, NYIT recommends GEC Living Residences for off campus housing near the campus.
The following GEC locations are recommended for an easy commute to NYIT Broadway (main) Campus,
GEC Viva to NYIT Broadway (main) Campus – 35 mins (by bus)
GEC Viva to NYIT Downtown Campus – 15 mins (by walking)
All GEC housing options are fully furnished with utilities included (water and electricity). Our apartments come with a fully equipped kitchen, in-suite laundry (washer and drier), heating systems, and free unlimited Wi-Fi.
Student Accommodation at GEC is a perfect option for out-of-province and international students. You do not have to worry about spending extra money for furnishing a new place or wasting time traveling long hours via public transit. GEC's convenient location(s) ensures you stay right by your institution and near central locations.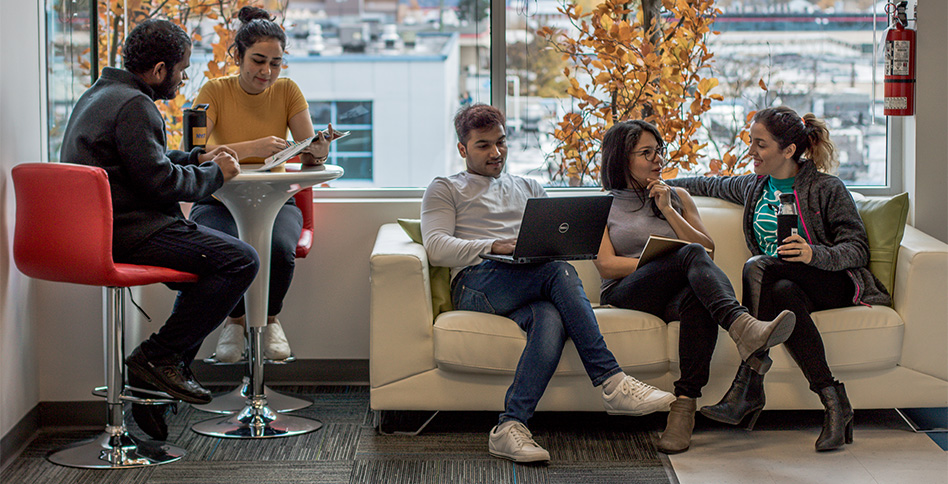 NYIT's main campus is located at the heart of Vancouver, with a facility that meets every student's needs!
Student Lounge
The lounge has a fully equipped kitchen, seating area and student lockers for you to hang out and chat with your friends or participate in group projects. This space is available to all students and gets especially busy during lunch time. Do not worry though, there are several microwaves located on the same floor!
Computer Labs
This lab is where you can work, study, research and use printing services. You can freely use the computers here for classes and your other needs. There are also other printing facilities you can find in the building.
The Green Room
Students can use the green room by booking ahead of time. This space is equipped with a green screen, lights and all the other things you may need to record and edit a video with different backgrounds.
Workstations for Graduate Student Assistants
NYIT provides workstations for student graduate assistants, where they can complete projects and study at personalized spaces.
Things to Consider Before Attending NYIT
Masters Programs Only: Remember that NYIT Vancouver currently only offers master's programs on its Vancouver campus. So, if you are thinking about obtaining a BA from NYIT, you need to check the other locations (mainly in the US) to do that!
No Student Housing: As mentioned, FDU does not provide student housing services for its Vancouver students. However, you can easily find nearby off-campus options like GEC Living Residences.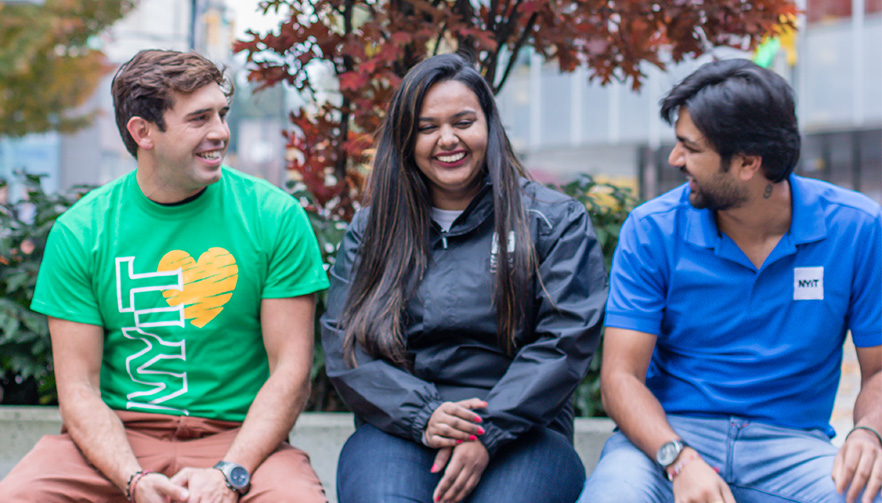 Why Choose NYIT
Internal Transferability to Global Locations: This is a wonderful opportunity that means you can transfer between all NYIT locations in Vancouver, Manhattan, Long Island, Arkansas, China, and Abu Dhabi without having to think about credits (if transferring for the exact same program).
Campus Location: Both campuses of NYIT in Vancouver are in extremely central locations. The Downtown Campus is minutes from the shopping centres, museums, and local attractions. The Broadway location is by a primary transit passage between east and west, and it is famous for the different restaurants located in the area. You can access both campuses easily via the public transit system.
Career Centric Opportunities: As mentioned, NYIT Career Services Office is very connected with the alumni network and current students. They have a lifelong career help policy, which means you can use this to your advantage and get lots of help throughout your career.
GEC Student Residences near NYIT
GEC Viva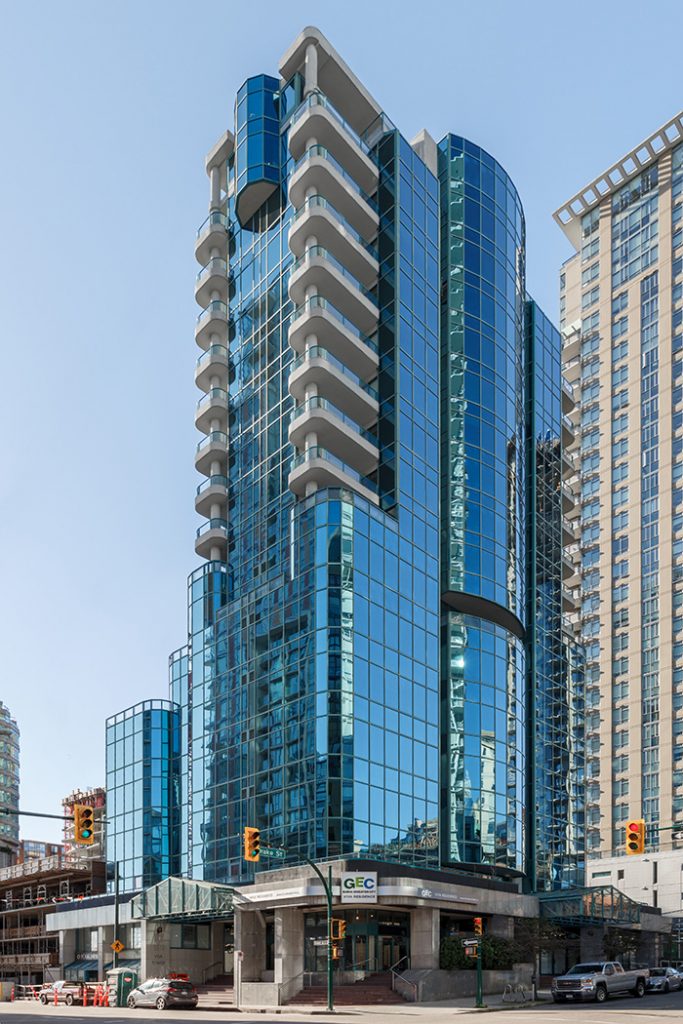 Near NYIT's Downtown Campus, GEC Viva is a 17-floor student housing and accommodation tower in the heart of Downtown Vancouver, featuring panoramic views of the city and the North Shore Mountains. Watch the city come to life on the famous Granville Street and experience a bustling Vancouver like no other.
GEC Pearson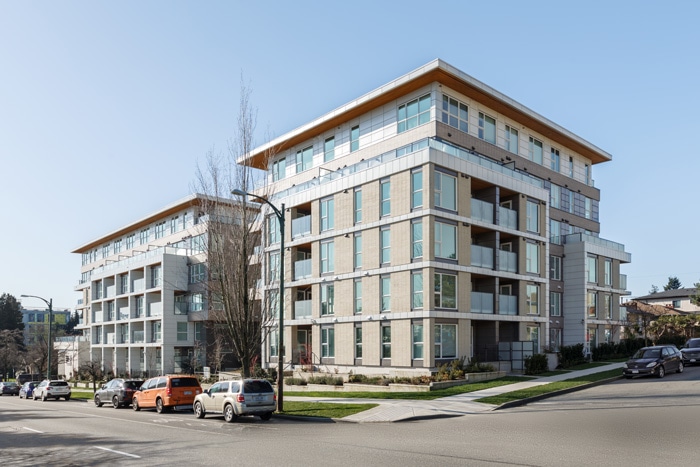 GEC Pearson is a student housing and residence located in Vancouver's most central and convenient neighbourhood, just minutes away from the best universities, shopping centres, and attractions. Discover Vancouver and Richmond's hidden gems, just 5 minutes from the Canada Line.
Read About Other Schools in Vancouver