Farleigh Dickinson University (FDU)
Founded in 1942, Farleigh Dickinson University (FDU) is the largest private university in New Jersey. The university has four campuses across the globe: The Metropolitan and Florham campuses in New Jersey, Wroxton Campus in England, and its latest addition in 2007, Vancouver Campus in Canada.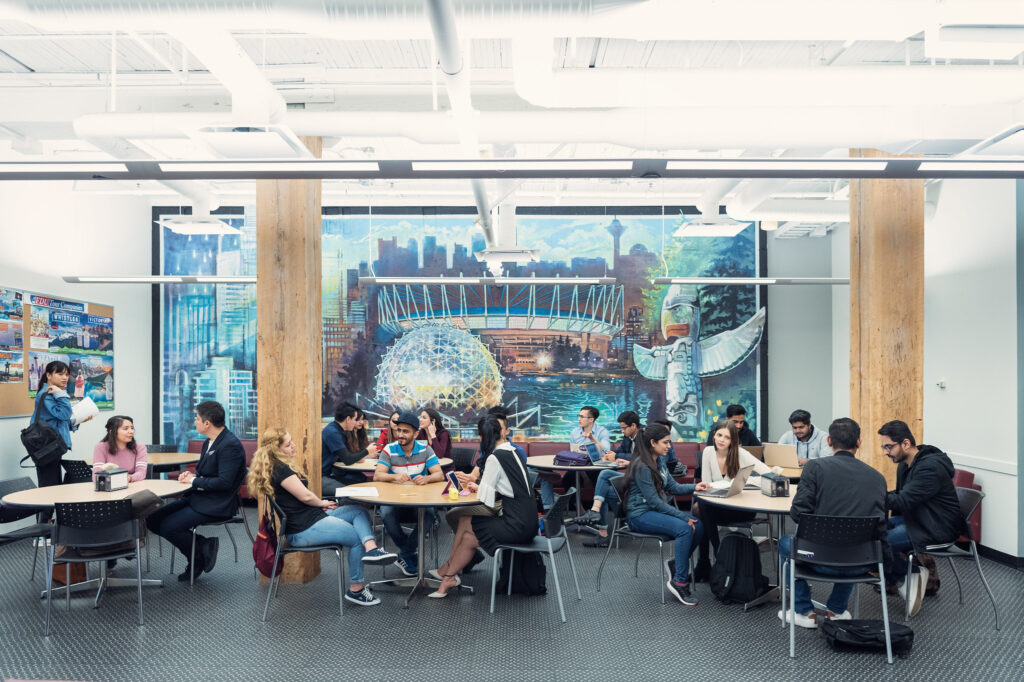 Pros and Cons of Studying at FDU
| | |
| --- | --- |
| PROS of Studying at FDU | CONS of Studying at FDU |
| Earn an American Degree | New Establishment in Vancouver |
| Accredited Courses | No Athletic Teams |
| Small Class Sizes | No Student Housing |
Index
Where is FDU Vancouver Campus located?
In addition to its campuses in the US and UK, FDU's newest campus in Vancouver is in one of the most beautiful districts, Yaletown, of Downtown Vancouver. You can spend a day with your laptop, coffee shop hopping, watch the Vancouver Canucks at the Rogers Arena after class, or visit one of the many downtown attractions.
To apply to FDU, you need to pay a one-time $100 Application Fee. According to the 2021-2022 tuition information, FDU currently charges undergraduate students $869.00 per credit. This comes to $2607 ($869.00 x 3) per course as individual courses are usually composed of 3 credits. A semester usually consists of 5 courses (12-15 credits)
| | | |
| --- | --- | --- |
| Fee | Rate per credit | Rate per course (3 credits) |
| Tuition | $869 | $2607 |
International Students at FDU
FDU's Vancouver Campus is specifically designed for international students. With accredited degree programs in Business Administration and Information Technology, FDU supports global students with both academics and social skills.
International Student Services (ISS): FDU has an international office in all their locations to advise students regarding immigration and develop cultural and educational programming.
Most Popular FDU Programs
FDU Business Administration (BS): To receive an excellent education in management complete this program along with an International Business Concentration. You can also choose an optional secondary concentration in entrepreneurship, finance, information technology, or marketing.
FDU Individualized Studies (BA): Another popular program amongst FDU Vancouver students, the Individualized Studies allow students to complete the requirements of a liberal arts education. Courses in the following topics are offered: Communication, mathematics, computer skills, liberal arts and sciences, university core courses, and specialized studies.
FDU Administrative Science (MAS): A two-year Master of Advanced Studies program that offers specializations ranging from computer security, global health, global leadership, human resources, and more.
FDU Hospitality Management Studies (MS): This Master of Science program provides an intense but flexible program for professionals in the industry. This degree is designed to enhance your career.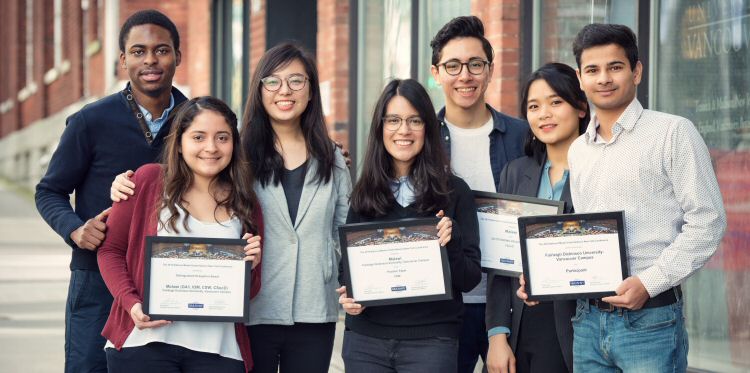 FDU Degree Partnership Programs
Unfortunately, FDU does not have any degree partnerships as it has recently launched its Vancouver campus. However, they have a pre-university program for international students.
This one-term course is specifically designed for international students who meet the entry requirements for their program but still need to improve their English skills before starting their studies. The class sizes are small, and several skills are taught for an easy transition to university-level studies: technical terminology, communications skills, research skills, and using sources effectively. All students who are enrolled in FDU also receive free tutoring and academic support.
FDU Vancouver offers activities like the following: Soccer, tennis, running, hiking, badminton, volleyball, and longboat racing.
FDU at Yaletown Rotaract Club: The Rotaract club (sponsored by the rotary) has many service programs to improve the community we live in. Members of the Rotaract develop invaluable leadership skills.
Model United Nations (UN) Club: The model UN program simulates the UN and organizations like WHO, as well as government cabinets to create a place for students to discuss international issues. Delegates then negotiate and draft resolutions, gaining skills useful for any career.
FDU Student Housing
Unfortunately, FDU does not have its own student housing residence or direct off-campus partnerships. However, there are many ways to find student housing in Vancouver. You can apply to be placed with a homestay family or book off-campus housing with reliable providers like GEC Living Residences.
The following GEC locations are recommended for an easy commute to Farleigh Dickinson University Downtown Vancouver Campus,
All GEC housing options are fully furnished with utilities included (water and electricity). Our apartments come with a fully equipped kitchen, in-suite laundry (washer and drier), heating systems, and free unlimited Wi-Fi.
Student Accommodation at GEC is a perfect option for out-of-province and international students. You do not have to worry about spending extra money for furnishing a new place or wasting time traveling long hours via public transit. GEC's convenient location(s) ensures you stay right by your institution and near central locations.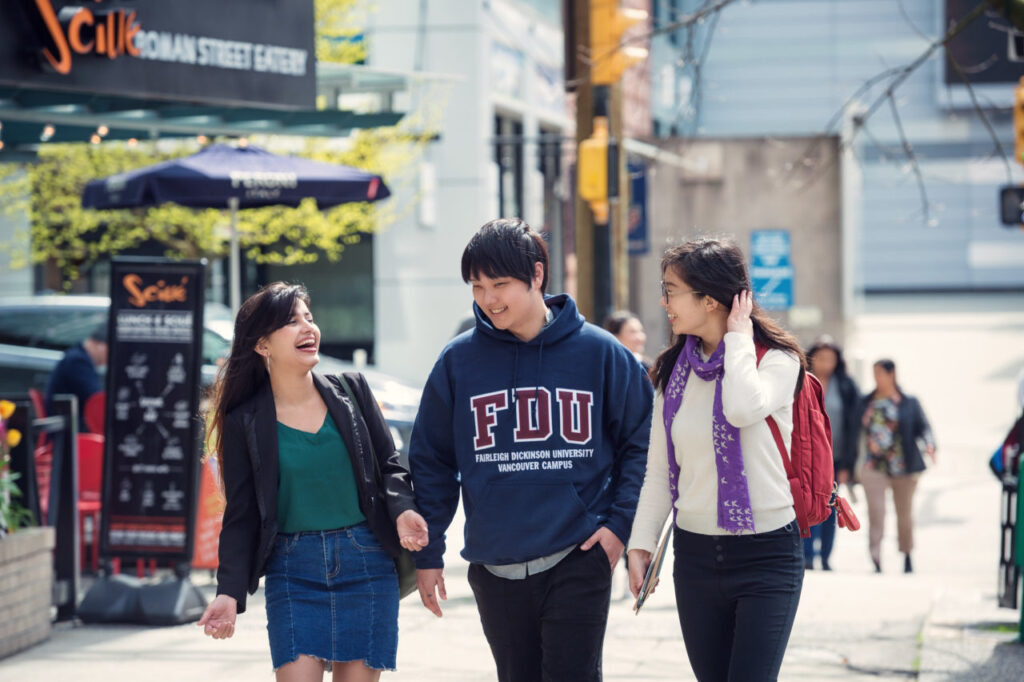 FDU Vancouver Cambie Campus Buildings Explained
FDU's campus is one of the most vibrant areas in Vancouver, and that is Yaletown. Filled with popular eateries, shops, and attractions, you can do more than study at FDU on top of the excellent education you will be receiving. Check out this campus tour to see inside FDU Vancouver.
Student Lounge
The student lounge on the first floor is popular amongst students as they take a break in between classes. Small student events throughout the year also happen right here.
Career Services Office
Not sure about what path to follow upon graduation? Chat with the office of career services, they will provide you with resources so you can find an answer.
Academic Advising Office
On the second floor, you will go through a peaceful library space and the academic writing center before you stop at the Academic Advising Office. Here, you can get help with developing strategies necessary for your success at FDU,
The Basement
The basement has a locker room available for students year-round. There are study rooms for when you need some quiet time before the exams and the student association and clubs' room right next to it. You can totally play some table tennis and tabletop football; just be ready because 2it gets competitive down here.
Things to Consider Before Attending FDU
New Establishment in Vancouver: FDU is a private, not-for-profit university, only launched its Vancouver Campus as recently as 2007. Although it's been over a decade, there are more established institutions, which are also public, in Vancouver. However, studying at FDU may have its advantages if you are planning to work or live in the US (discussed in detail in the next section). You can read more FDU alumni reviews here.
No Athletic Teams: As FDU Vancouver is not a part of the U-Sports Championships, it currently does not have any Vancouver-based sports teams. Similarly, the Vancouver campus does not have its own playing fields although activities may take place in third-party playing fields.
No Student Housing: As mentioned, FDU does not provide student housing services for its Vancouver students. However, you can easily find nearby off-campus options like GEC Living Residences.
Why Choose Farleigh Dickinson University
Earn an American Degree: FDU Vancouver offers a unique opportunity to students so that they can earn an American college degree in Canada while still obtaining the Canadian benefits such as an MSP (Government Health Plan) as well as a PGWP upon graduation. PGWP is usually granted only to students who complete a Canadian educational program; however, FDU students have an exception, getting the best of both worlds.
Accredited Courses: All FDU Vancouver degree programs are authorized by the British Columbia of Advanced Education.
Small Class Sizes: FDU Vancouver programs run on small classes and highlight the individualized focus on all students. They also offer specialized academic support for ESL students.
GEC Student Residences Near FDU
GEC Viva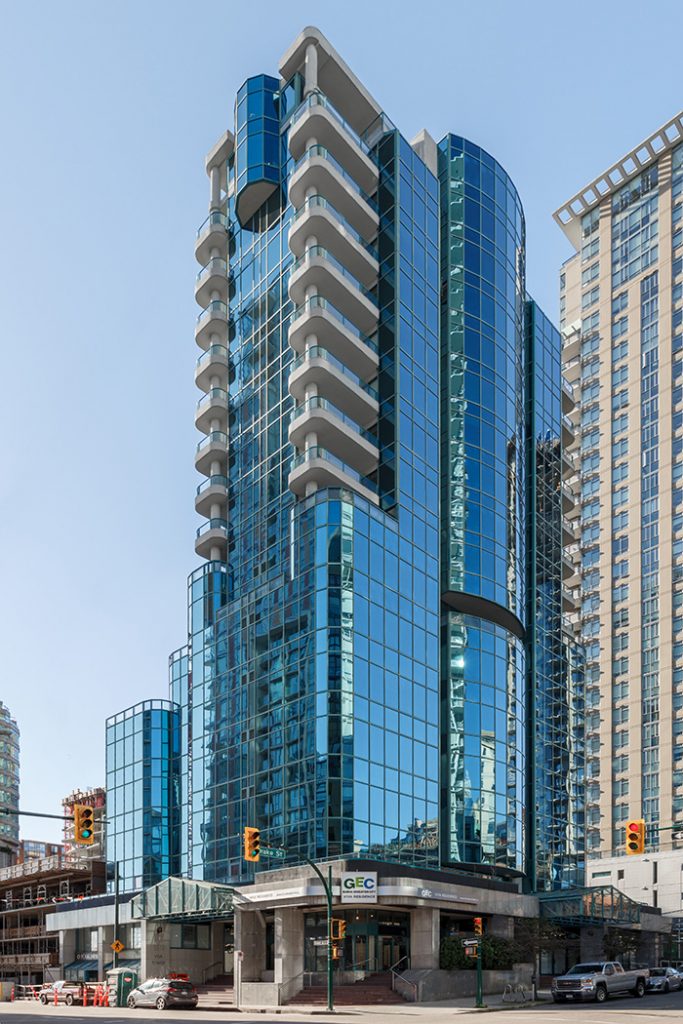 FDU's Downtown Campus, GEC Viva is a 17-floor student housing and accommodation tower in the heart of Downtown Vancouver, featuring panoramic views of the city and the North Shore Mountains. Watch the city come to life on the famous Granville Street and experience a bustling Vancouver like no other.
GEC Pearson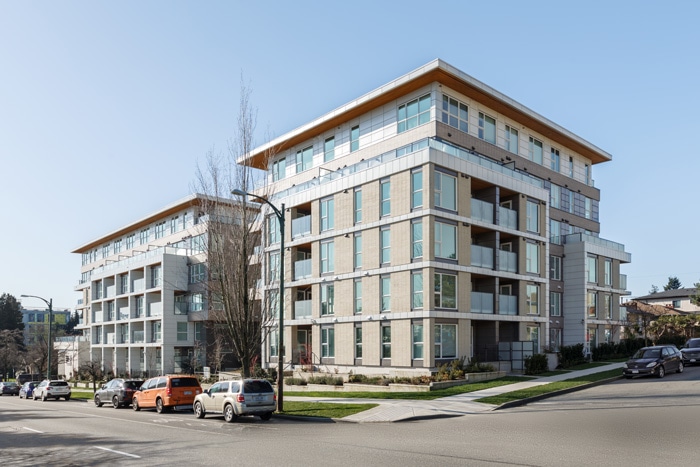 GEC Pearson is a student housing and residence located in Vancouver's most central and convenient neighbourhood, just minutes away from the best universities, shopping centres, and attractions. Discover Vancouver and Richmond's hidden gems, just 5 minutes from the Canada Line.
Read About Other Schools in Vancouver