Emily Carr University of Art and Design (ECUAD)
Emily Carr University (ECUAD) is one of BC's oldest post-secondary institutions founded in 1925. ECUAD is also the only post-secondary institution in BC that focuses professional learning experiences on arts, media, and design. Currently, ECUAD has a state-of-the-art campus on the Great Northern Highway. Emily Carr serves over 2,000 undergraduate and graduate-level students each year, as well as 1,900 non-credit students.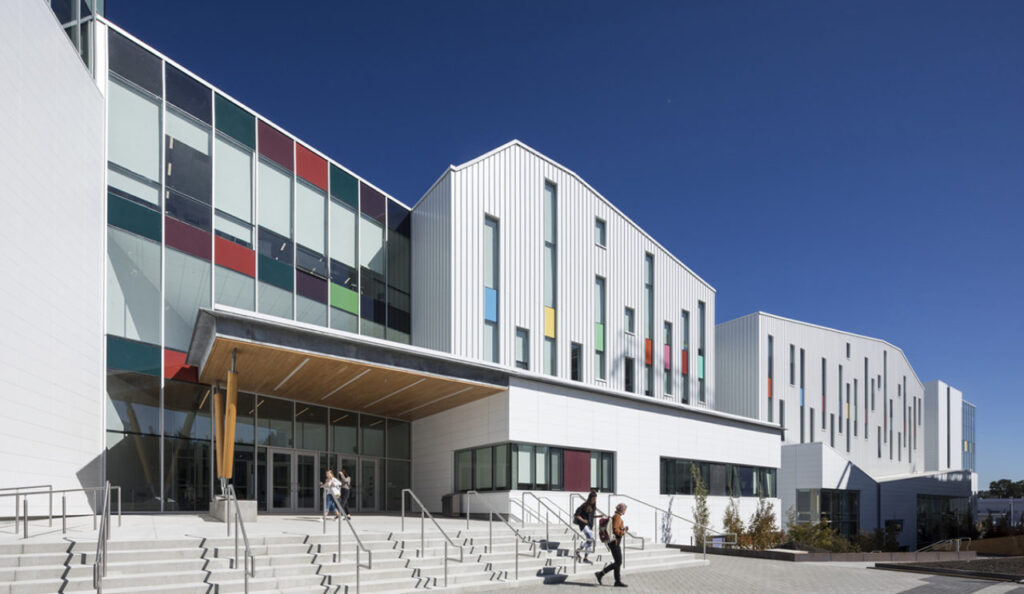 | | |
| --- | --- |
| PROS of studying at ECUAD | |
| The best post-secondary art school you can find in BC | |
| Theory-based Programs | |
| Canada Research Chairs | |
Index
Is Emily Carr the Best Post-Secondary Art School in Canada?
According to the 2021 QS World University Rankings, ECUAD was the only Canadian university to rank among the top 50 best universities in the world for art and design; ECUAD holds a #30 spot in the QS World University Rankings. (source).
As the only Canadian post-secondary in the list, Emily Carr may be the best post-secondary institution in Canada!
Where is Emily Carr located?
The former Emily Carr building used to be located in Granville Island, home to artistic activities in Vancouver. The new Emily Carr campus is now on the Great Northern Highway. With a modern building that catches the artistic eye, ECUAD's new location is near several bookstores and cute coffee shops.
Emily Carr Tuition
Like other institutions in Canada, ECUAD also has different rates for domestic (Canadian citizen or PR holder) and international students.
Most courses at ECUAD are 3 credits, and tuition per one course (3 credits) is $1,772.91 for international students. However, there are mandatory fees to cover educational programs like Adobe Creative Suite, LinkedIn Learning, and this comes up to $298.40. As a result, tuition per course comes to $2,071.31.
According to the financial services information on the ECUAD Website,
"Undergraduate degrees at Emily Carr require 120 credits to complete. If 120 credits are completed within four years:
Domestic tuition + mandatory fees will total approximately $5,307 per year (or $21,227* for a four-year degree)
International tuition + mandatory fees will total approximately $18,299 per year (or $73,196* for a four-year degree)"
The above ECUAD tuition information was taken on April 24, 2022. Please refer to the ECUAD website for updated info.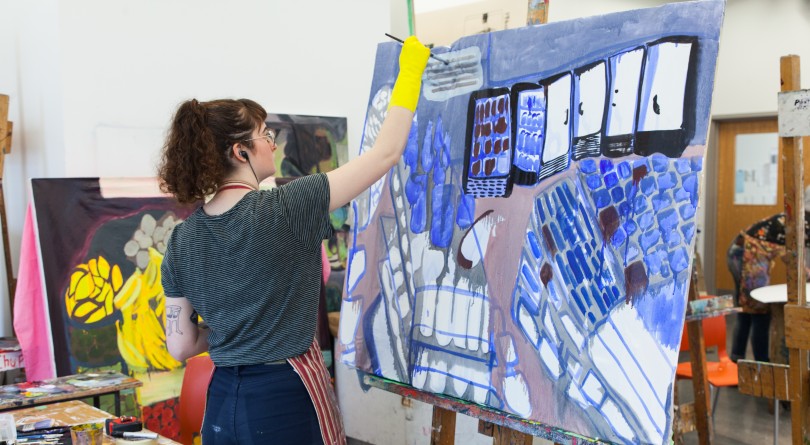 Emily Carr Student Housing
Emily Carr currently does not have any student housing complexes or homestay arrangements. However, As mentioned on the ECUAD Housing website, Emily Carr recommends GEC Living Residences for their students who are looking for off-campus housing options.
The following GEC locations are recommended for an easy commute to Emily Carr University,
GEC Viva – 32 mins (by bus)
GEC Pearson – 30 mins (by train)
GEC Marine Gateway – 30 mins (by train)
All GEC housing options are fully furnished with utilities included (water and electricity). Our apartments come with a fully equipped kitchen, in-suite laundry (washer and drier), heating systems, and free unlimited Wi-Fi.
Student Accommodation at GEC is a perfect option for out-of-province and international students. You do not have to worry about spending extra money for furnishing a new place or wasting time traveling long hours via public transit. GEC's convenient location(s) ensures you stay right by your institution and near central locations.
International Students at Emily Carr
Emily Carr has been home to international students from over 50 countries, and they provide support for international applicants through their journey to Canada. You can get help from your international advisor with the following topics:
Study permits
Travel to Canada
Health Insurance
Working in Canada
Check out ECUAD's online resources for international students.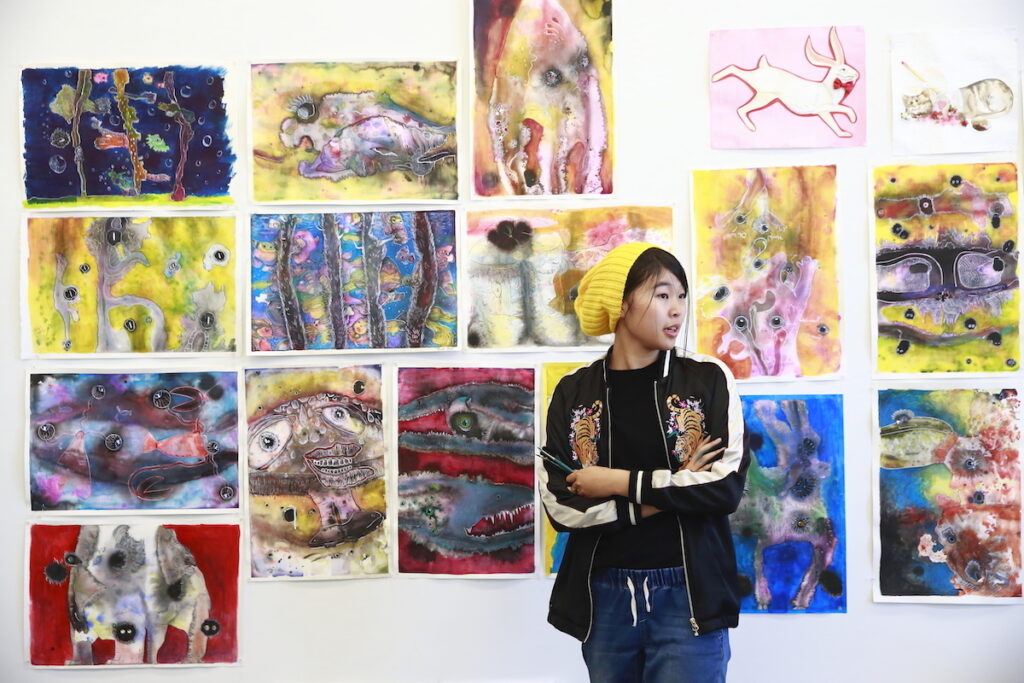 Most Popular Emily Carr Programs
Emily Carr Critical + Cultural Practices (BFA): A complex program that is compromised mostly of academic practices involving art history, design history, English, humanities, media history, and more. You will be fully equipped with critical and studio skills to become socially engaged practitioners.
Emily Carr Media Arts in 2D + Experimental Animation (BADes): The animation program teaches students diverse crafting practices, using both traditional and digital drawing methods, along with critical analysis of the animation art. Students create major film projects in their final year.
Emily Carr Master of Design, Interdisciplinary (MDes): A two-year master's program that involves writing projects, studio visits from renowned designers, and research opportunities. Graduates often work in the following occupations: Senior Product Designer, Visual Communication Designer, Textile/Apparel Designer, User Experience (UX) Design Lead.
Emily Carr's Bridge Programs
As Emily Carr University exclusively focuses on arts, media, and design, direct transfer options are limited. However, Emily Carr has a block transfer program in partnership with BCIT, as well as a jointly owned Master of Digital Media program.
BCIT – Emily Carr Communications Design Essentials (Block-Transfer) Program
Communication Design Essentials Certificate program is offered by BCIT in partnership with Emily Carr. In completion of the program with a GPA of 2.0 (or higher), students can apply for a Block Transfer. This means they can transfer their credits towards a Communications Design Major (undergraduate degree). In total, students are eligible to receive 33 credits for participating in the first and second-year courses with BCIT.
ECUAD Partnerships
Centre for Digital Media (UBC, SFU, ECU, BCIT)
A multidisciplinary graduate institution accredited by four partner institutions: University of British Columbia (UBC), Simon Fraser University (SFU), Emily Carr University of Art + Design (ECUAD), and the British Columbia Institute of Technology (BCIT).
The 16-month Master of Digital Media (MDM) program offered in the Digital Media Centre is accredited in all of the partner institutions; it is the first one of its kind to be offered in Canada. The curriculum has been developed in collaboration with industry leaders like Electronic Arts, Disney, Microsoft, and more.
You can learn more about the program here.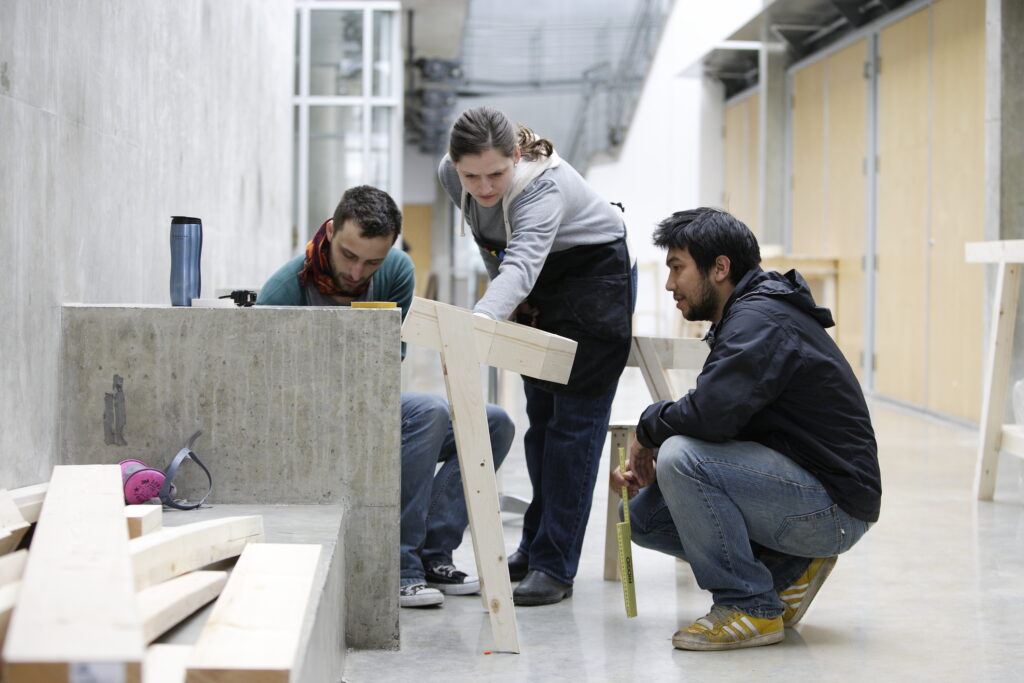 You will find extracurricular activities that reflect every single art form at Emily Carr. You can meet like-minded students and make friends easily.
Student Clubs: Emily Carr has a lot of artistic student clubs from ceramics to comics club, you can find every single art form practiced at ECUAD. There are cultural and religious clubs as well.
Equity and Justice Initiatives: ECUAD supports students in taking activism initiatives. Learn more about student-led initiatives here.
Radio Emily: Online radio station run by students for students.
Unfortunately, Emily Carr does not have any university-level athletic teams (they may have athletic activities).
See the full list of student clubs at Emily Carr.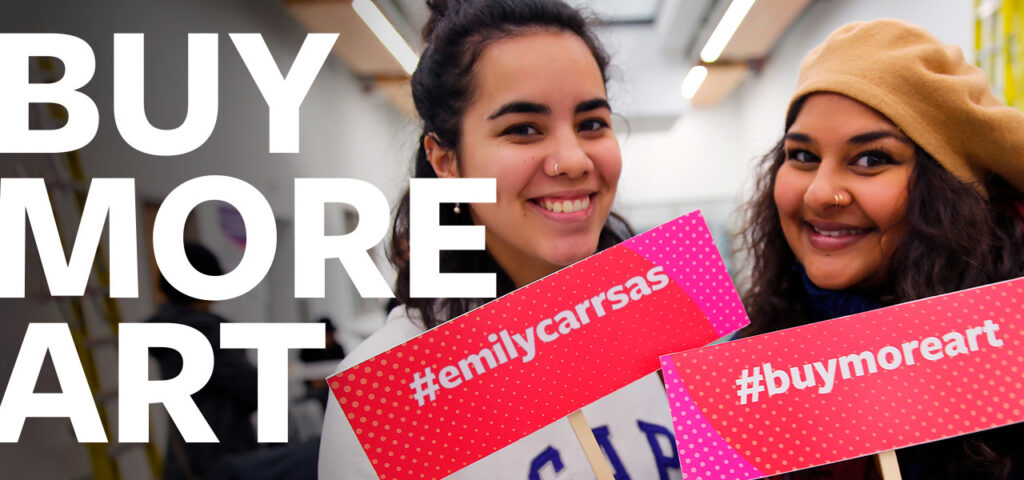 Emily Carr holds frequent student art sales, where students get to sell their arts, network and meet prospective clients. This is a great way to get paid for your artwork and make connections!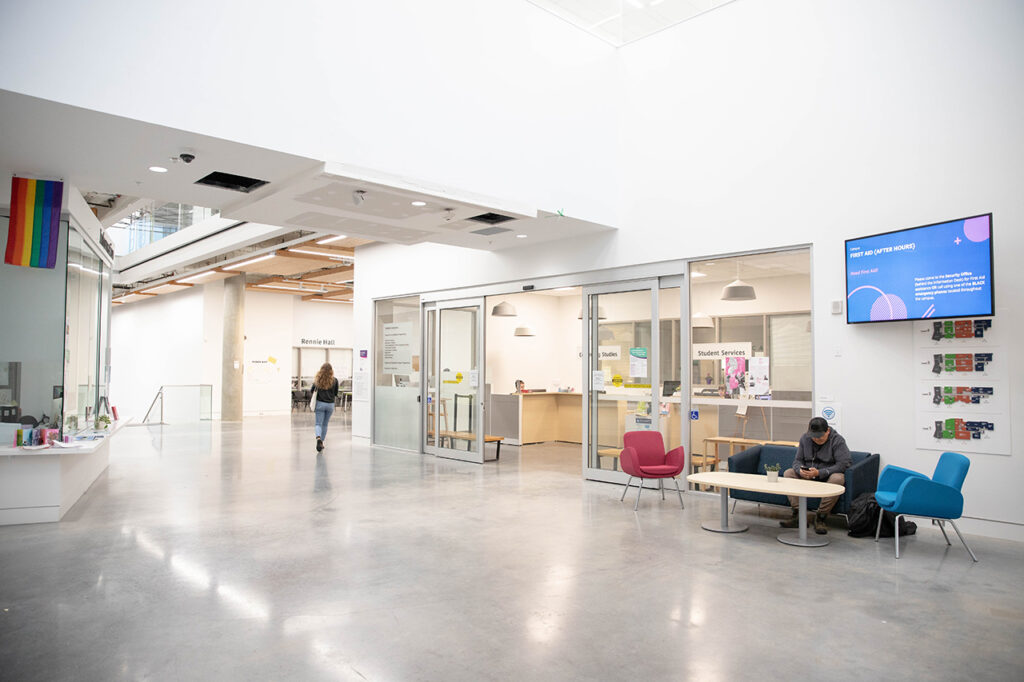 Emily Carr Main Campus Buildings Explained
ECUAD Campus is spacious and well equipped. Emily Carr is becoming more of a hub now more than ever because of the popular coffee shop that recently opened inside the flower-shaped pavilion right next to it; you should totally go to Nemesis Coffee GNW to grab some treats and coffee before class (be quick though as they sell out fast!)
Cafeteria
Upon entering the building, you will find the bright cafeteria space where you can grab some food from the coffee shop or enjoy some time on the patio with views of the North Shore mountains.
Motion Capture Studio
The fully equipped motion capture studio is located on the ground floor. Students can complete motion capture or tracking projects and use stereoscopic projection in this studio. You will find animation students working on their projects here as well as production companies renting the space. You can check this awesome video that showcases Emily Carr's students working with this technology.
Design Studios
All Emily Carr design programs take place on the 3rd floor. Design studios include industrial design, 3D design, medical and health design, sustainable design, and more. Master students practice in a different studio (the Master of Design Studio), and they focus on individual and group projects that focus on theory, practice, and production. Each student has their own studio space as well as an opportunity to practice in the common work area.
Design Woodshop
With industrial machinery, tooling, and processes to support cutting, carving, assembling, finishing, and more, the design woodshop is a production and prototyping facility with everything you need. You will find individual spaces for research, assembly, and ventilation (separate room and booth).
Soft Shop
An interdisciplinary textile workshop, the soft shop has everything you need for sewing, pattern making, leatherworking, digital and hand embroidery, and more.
Things to Consider Before Attending Emily Carr
Academic Focus: Emily Carr has a high-quality education with a theory focus. This can be considered good and bad looking from different perspectives. Students who are more interested in hands-on work should do some research on ECUAD as the academic requirements, theory, and research focus can be challenging for some students. Make sure you speak with previous students as well as your admissions advisor to ensure Emily Carr is the right fit for your interests.
No On-Campus Student Housing: As we mentioned, ECUAD does not have campus housing. However, this is not a deal-breaker for students. GEC Viva, GEC Pearson, and GEC Marine Gateway Student Residences are located an easy commute away from Emily Carr. Most students choose to stay at GEC Residences. So, you will have a similar student community at GEC, with even more friends from various institutions, of course!
No Meal Plans: ECUAD does not offer any meal plans for students, but it has a cafeteria located on the first floor.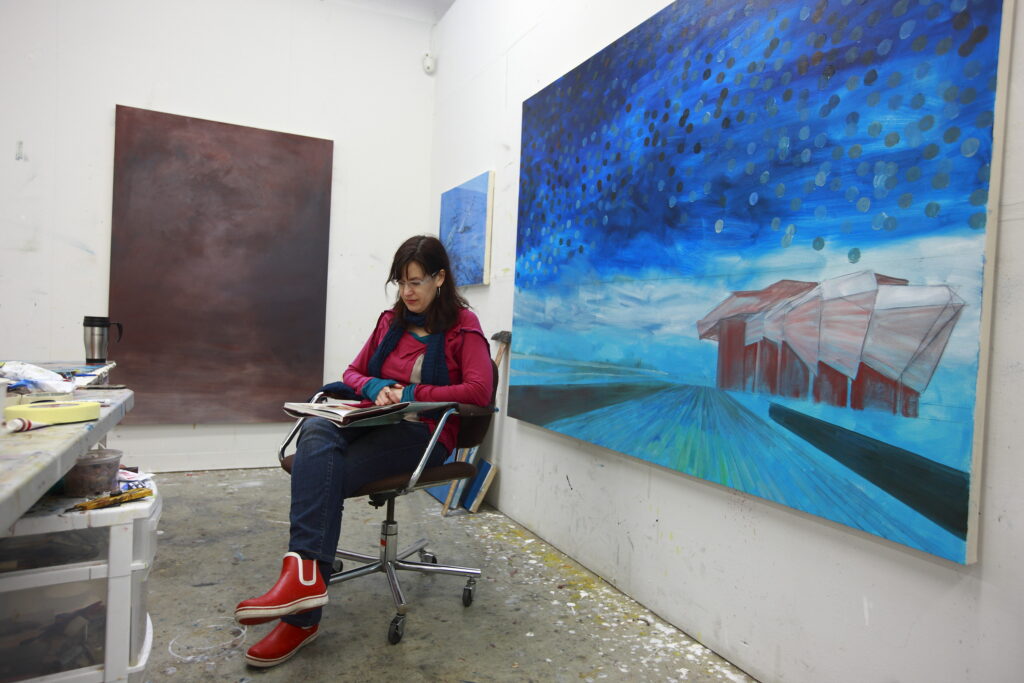 Why Choose Emily Carr
The Best Post-Secondary Art School in BC: Emily Carr holds a special status in BC as the only specialized and accredited public university. It solely focuses on educating and supporting research in the creative fields. An arts degree from Emily Carr provides core skills and practical knowledge that results in a prestigious diploma.
Theory-based Programs: As mentioned, students criticize Emily Carr for their high focus on academic research. This is challenging for some students although it equips them with critical knowledge that separates them from other artists. The theory-based programs lift intelligent, culturally aware, and insightful creatives.
Canada Research Chairs: The Canada Research Chairs program allocates chairs to different universities; chair holders are expected to strengthen Canada's international research activities competitively. As of 2021, ECUAD holds 3 research chairs: Art + Design Technology, Design + Media Arts, and Indigenous Studies. Students can be a part of contributing to Academia under Emily Carr's constitution.
GEC Student Residences Near Emily Carr
GEC Viva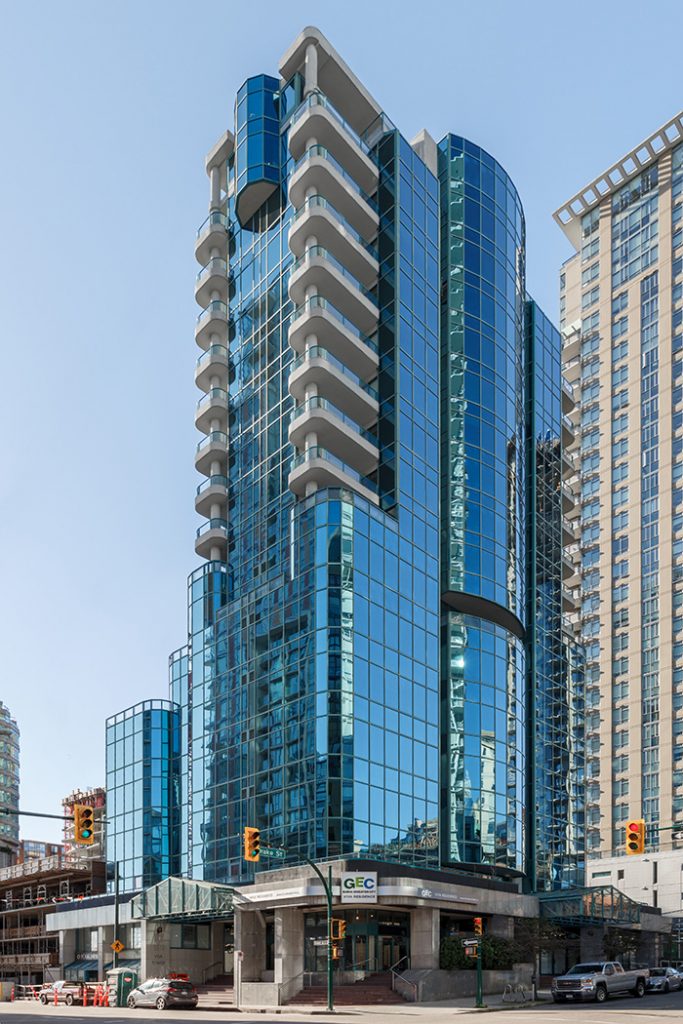 GEC Viva is a 17-floor student housing and accommodation tower in the heart of Downtown Vancouver, featuring panoramic views of the city and the North Shore Mountains. Watch the city come to life on the famous Granville Street and experience a bustling Vancouver like no other.
GEC Pearson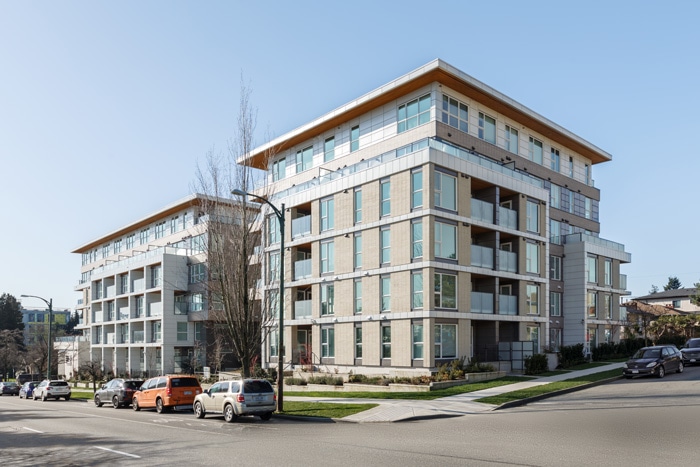 GEC Pearson is a student housing and residence located in Vancouver's most central and convenient neighbourhood, just minutes away from the best universities, shopping centres, and attractions. Discover Vancouver and Richmond's hidden gems, just 5 minutes from the Canada Line.
GEC Marine Gateway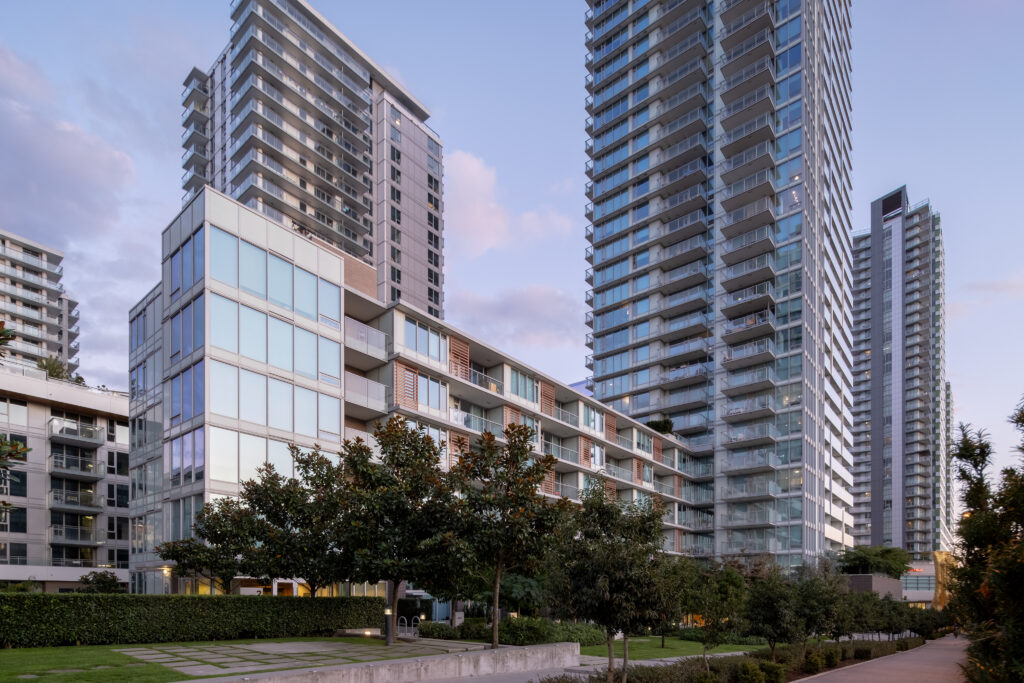 GEC Marine Gateway features modern interior designs and energy-efficient amenities in the city's most convenient neighbourhood. Steps from the Canada Line Skytrain, experience the best of Vancouver and Richmond in our premium rental apartments.
Read About Other Schools in Vancouver