Cheat Sheet for Newcomers: Settling in Vancouver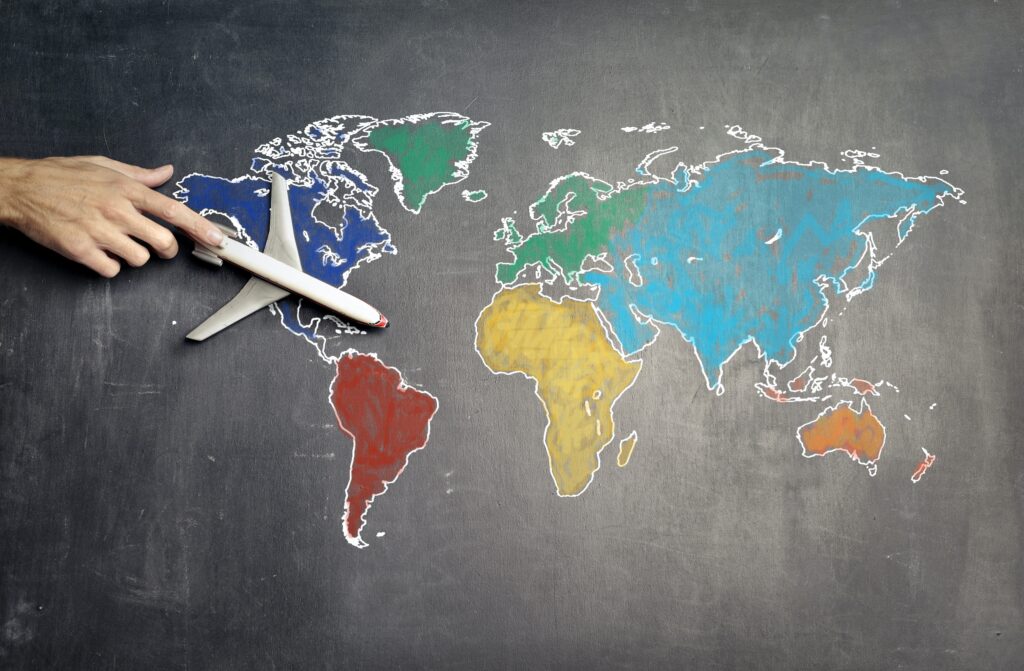 We know it can be tough being a newcomer in a different country, or even in a different city. Vancouver is one of the largest cities in Canada, making it accessible for newcomers to reach everything they need. GEC compiled a series of blog posts for you, so you do not need to do any more research. Simply, look in the categories below and choose the topic you need help with. Trust us, settling in Vancouver is easy once you know the important tips and tricks!
Getting a British Columbia Identification Card (BC ID)
Go to the nearest ICBC office and bring two pieces of Acceptable ID (see full list here). For international students, this might mean that you need to bring a passport and/or permit. BC ID costs $35 and is valid for 5 years.
ICBC Offices Near GEC Viva – 1055 W Georgia St
ICBC Offices Near GEC Pearson & Marine Gateway – 4126 Macdonald St
ICBC Offices Near GEC Burnaby Heights – 3880 Lougheed Hwy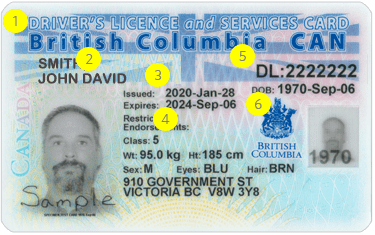 Getting a BC Driver's License
If you are coming to BC from a foreign country, and already have a foreign driver's license, you have two options:
Reciprocal License Exchange: Book an appointment to visit ICBC and bring required ID, current driver's license, fee for a BC driver's license, and proof of driving experience. ICBC will take your driver's license from your home country and replace it with a BC driver's license right away; you do not need to take a driver's examination. (See eligible countries for a Reciprocal Exchange)
Non-Reciprocal License Exchange: You need to make an appointment to visit ICBC and bring required ID, current driver's license, fee for a BC license, and proof of driving experience. In addition, ICBC requires you to take a knowledge test (written) and a driving test. After the knowledge test, you can get your L license (Learner license). Once you pass the driving test, you can get your full Class 5 driver's license.
---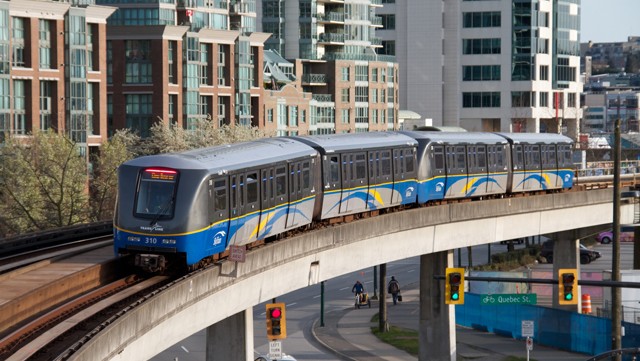 Transportation
Vancouver has various transit options like the SkyTrain, Bus, SeaBus, and West Coast Express; however, the most common one is the SkyTrain. There are 3 SkyTrain zones, each covering different areas of Metro Vancouver.
Expo Line: Downtown Vancouver, Burnaby, New Westminster, Surrey.
Millenium Line: East Vancouver, Burnaby, Port Moody, Coquitlam.
Canada Line: Downtown Vancouver, Vancouver International Airport (YVR), Richmond.
To use the SkyTrain, only thing you'll need is a Compass Card. You can order one from www.compasscard.ca or get one from one of the designated retailers (e.g. some London Drugs stores, Compass Card vending machines). Compass card is $6.
Each ride starts from $3.05 (1 zone), $4.35 (2 zones), $5.90 (3 zones). Monthly passes are usually cheaper if you travel frequently due to school or work.
COMPASS CARD – MONTHLY PASSES
PASS TYPE
1-ZONE
2-ZONE
3-ZONE
Adult
$100.25
$134.00
$181.05
Buses operate very close to GEC residences. You can use the busses with a Compass Card or cash. A monthly pass can be used for all public transportation services; you do not need a separate pass or card for each one.
---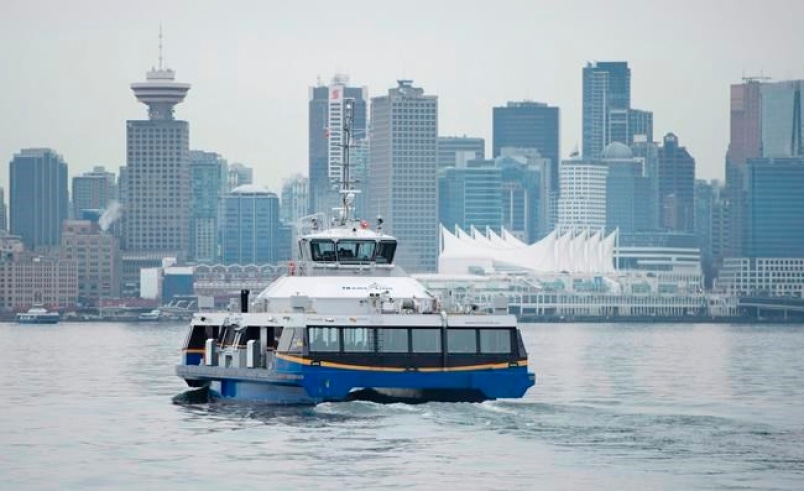 SeaBus is Vancouver's passenger ferry which crosses Burrard Inlet from Downtown Vancouver to North Vancouver. The ferries operate every 15 mins and make a 12-minute trip between its stops. You can get on the SeaBus by using your compass card.
West Coast Express is a commuter train that takes its passengers from Mission City to Waterfront in the morning, and Waterfront to Mission City in the evenings. To and from is a 5-zone trip, which costs $24.30. You can find out more about rates for specific zones or routes on translink.ca
Taxi Services:
Downtown Area: Yellow Cab – (604) 681-1111
Richmond Area: Richmond Taxi – (604) 272-1111
Burnaby Area: Bonny's Taxi Ltd – (604) 435-6655
Uber: Alternatively, you can use Uber to get around as it currently operates in Vancouver. https://www.uber.com/ca/en/
---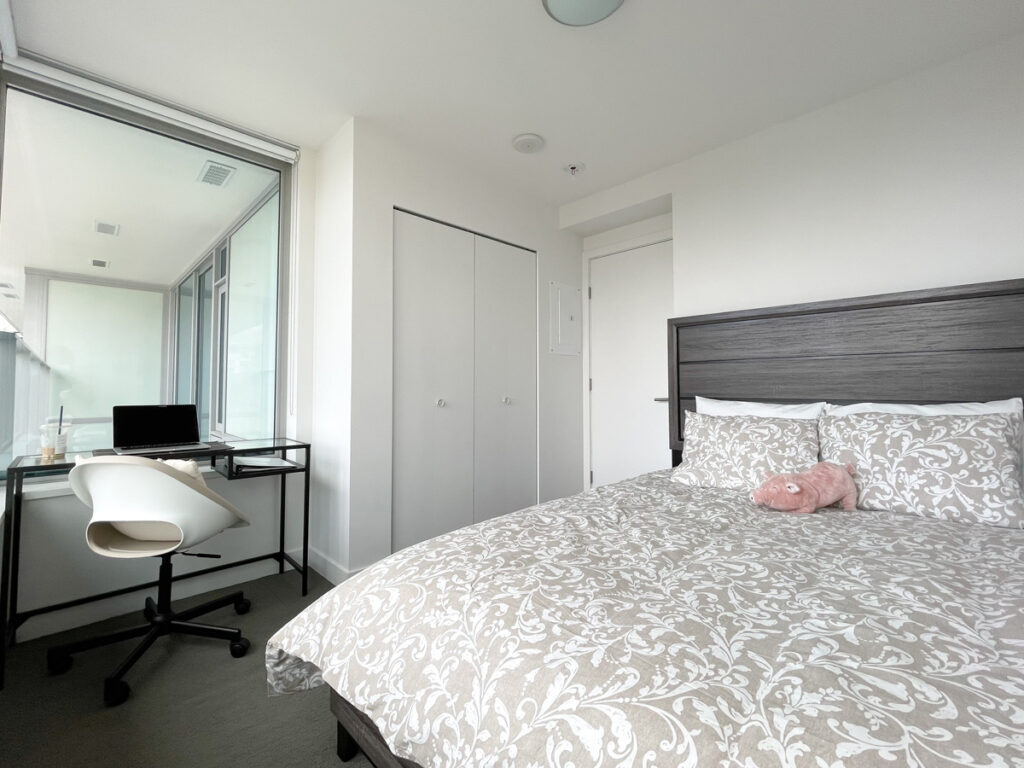 Accommodation
As you are settling in Vancouver, we want you to be informed about other accommodation options available to you. These include off-campus residences (GEC), campus housing, homestay, and market rentals.
Campus Housing: While conveniently located and mostly furnished, campus housing often lacks kitchen space and privacy. Due to high demand from students, campus housing may be fully booked if you do not act fast.
Homestay: Homestay is the option where you rent a furnished room in somebody else's home. Depending on where you rent, you have options to have a private or shared bathroom, access to kitchen, etc. However, these may cost extra. Homestay can be booked through your educational institution. Usually, homestays are not booked personally as your institution or agency often request to review a police check before placing you to a homestay.
The comparison chart below explains how renting at GEC off-campus student residences compares to renting a private bedroom.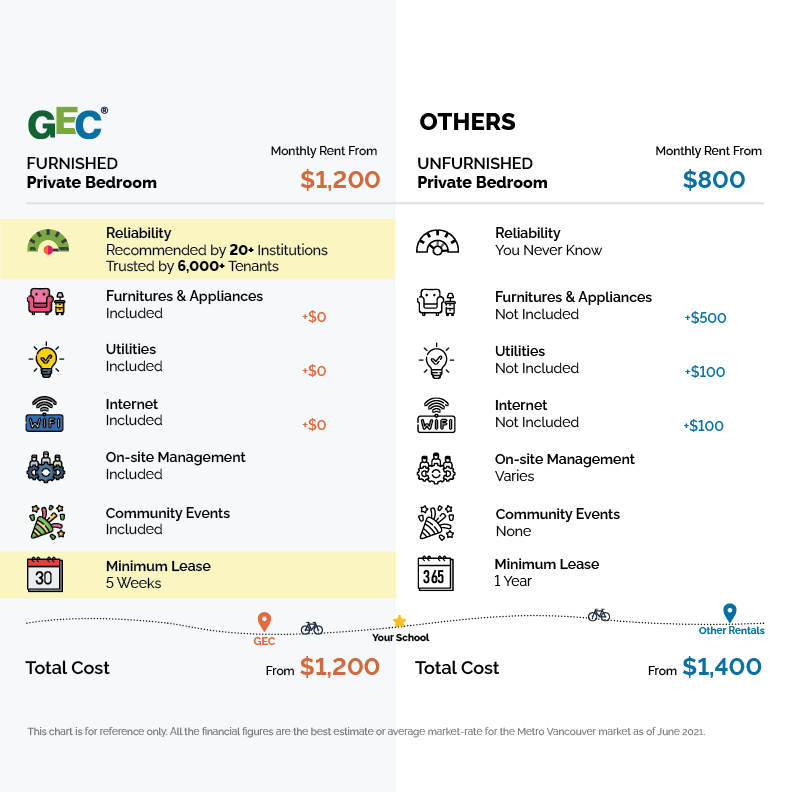 Market Rentals: The apartments rented by the private sector at market rates. Market rentals can be found via rental agents and various platforms where you can connect with the landlord directly. Market rentals are often unfurnished and do not include wi-fi and other utilities.
The comparison chart below explains how renting at GEC off-campus student residences compares to a private (market) rental.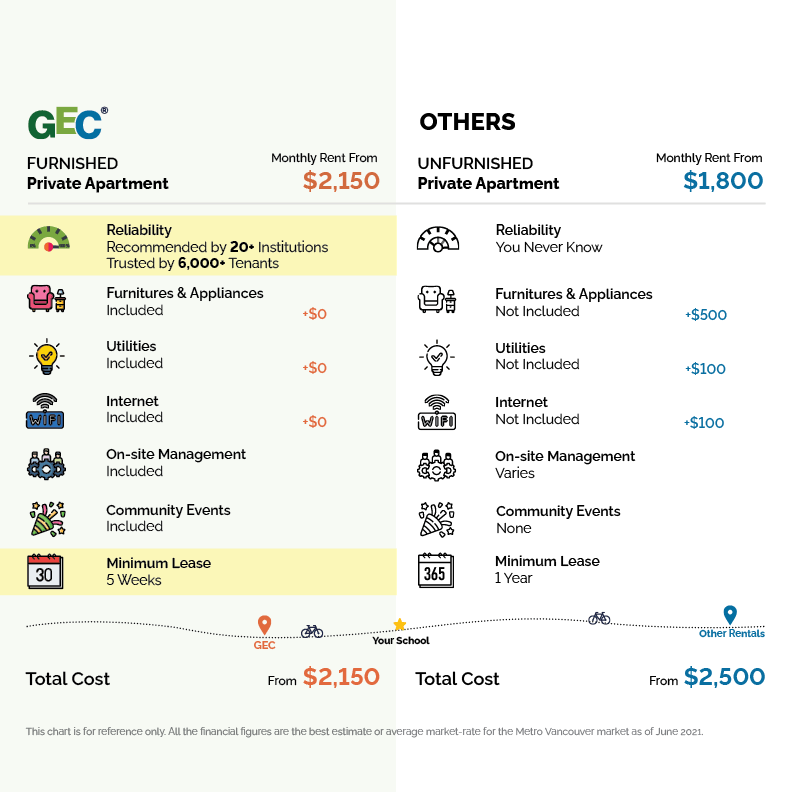 Concerns About Market Rentals
There are many platforms to find market rentals in Vancouver. However, these are often not regulated. This means anyone can post an ad indicating they are renting an apartment. This causes problems as reliability becomes an issue. Many newcomers to Canada, and even locals, fall for the online scams asking them for deposit money and other personal information. When searching for a place online, never pay before seeing the apartment personally.
Most market rentals do not come furnished or include utilities. Utilities often cost around $100+. This means you may have to pay more than you signed up for.
Most market rentals suitable to a student budget, do not come with in-suite laundry. You have to use a Laundromat (pay per each wash) or share your landlord's washer at a pre-determined time (usually once a week). This also applies to most homestays.
You pay for your own internet at market rentals.
---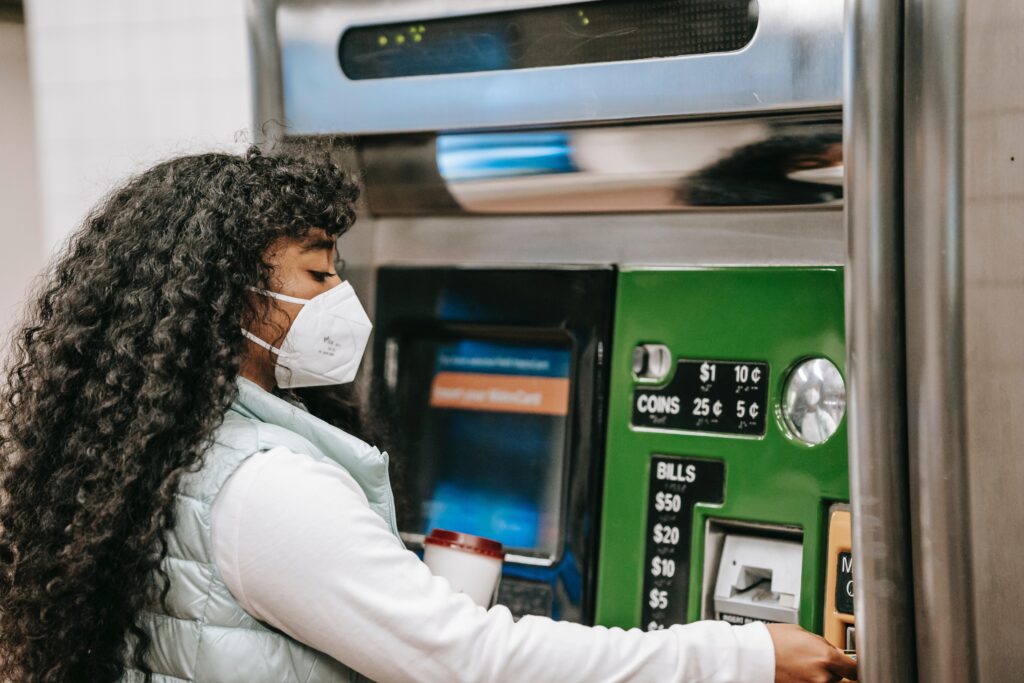 Banks
There are many banking institutions in Vancouver. Typically, you'll need Chequing and Savings accounts for your day-to-day spending. When you visit the bank, ask them about their Student Promotions. Some may have special discounts and deals at various stores for students.
Chequing Account: Shop, pay bills, send, and receive money, withdraw money from the ATM, and use your Debit card with this account.
Savings Account: This account allows you to loan money to the bank with an interest rate. As a result, your saved value increases overtime. Different banks have different rules and limits to this account.
Optional: You can apply to receive a credit card. Most banks will give students credit cards if they have proof of enrollment to an institution.
Top 5 Banks in Vancouver
$0 monthly fee
RBC rewards
RBC Mobile – Student Edition
Open until 5 pm weekdays, 4 pm Saturdays.
Most branches in Canada
$0 monthly fee
TD MySpend: track spending
25 Chequing transactions per month
Open until 6 pm weekdays, and 4 pm Saturdays.
$0 monthly fee
Post-secondary students only
4 Free movies when you open an account
Open until 4 pm weekdays and Saturdays.
Oldest bank in Canada
$0 monthly fee
Earn up to $125 cash back (credit)
25 transactions per month
Open until 5 pm weekdays, 4 pm Saturdays.
$0 monthly fee
4 ½ years account length
Unlimited transactions
Open until 5 pm weekdays, 4 pm Saturdays.
Please note that weekend hours may change depending on the branch location.
Other Banks in Vancouver
---
Sending Money Internationally
There are cheaper alternatives to traditional WIRE Transfers via your bank. See the alternatives below and compare fees to determine the one that suits your needs:
---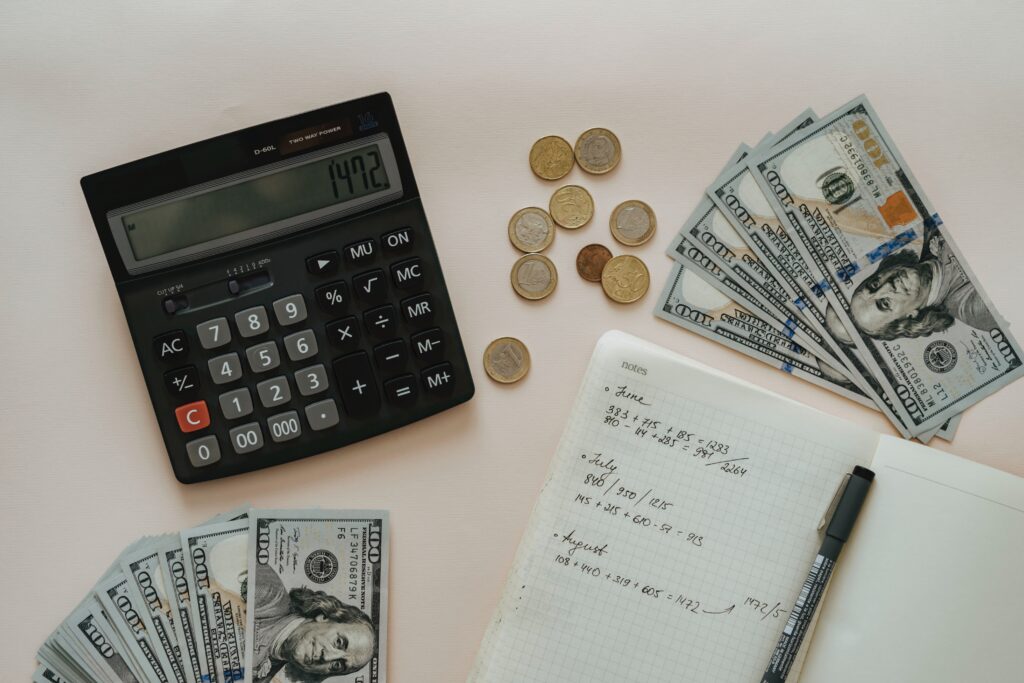 Opening an Investment Account as a Student
An investment account is different from a savings account. Typically, your savings account has a low interest rate (you earn very little) and your bank allows you to withdraw money from your savings account any time.
In contrary, a Certificate of Deposit (CD) offered by banks has a premium (high) interest rate in exchange to keeping your money for a previously agreed upon period. Usually, this predetermined period can be 6 months or more. A CD investment is one of the safest saving methods available; the return does not reduce or fluctuate.
Pros
Higher interest rate (compared to a savings account)
Rate of return is not risky and predictable
Provincially regulated if opened with a credit union
Cons
Money can't be withdrawn before maturity without a penalty
Does not earn as much as stocks overtime
Rate of return is fixed even if the interest rates increase (during the term)
---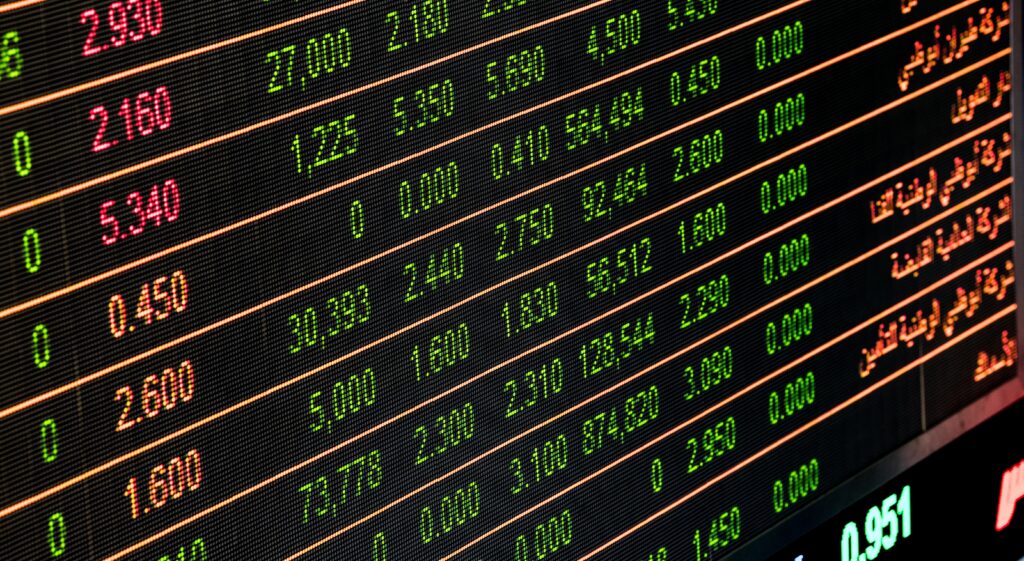 Investing in Bitcoin in Canada
Cryptocurrency transactions (like Bitcoin) provide a cheap and secure way to transfer and invest money. First, you need to exchange real money for cryptocurrency. While it may be riskier compared to CD (explained above), cryptocurrency can also win bigger. You can begin trading cryptocurrency by signing up with one of the platforms listed below, and trade real world currency to virtual currency (cryptocurrency).
Top 5 Cryptocurrency Platforms
| | |
| --- | --- |
| Platform | User Experience Level |
| Coinsmart | Advanced |
| Wealthsimple Crypto | Beginner |
| NDAX | Beginner |
| Bitbuy | Advanced |
IMPORTANT NOTE: Remember that means you must file your taxes for your cryptocurrency investment return. This means you must show your return of investment as additional income.
---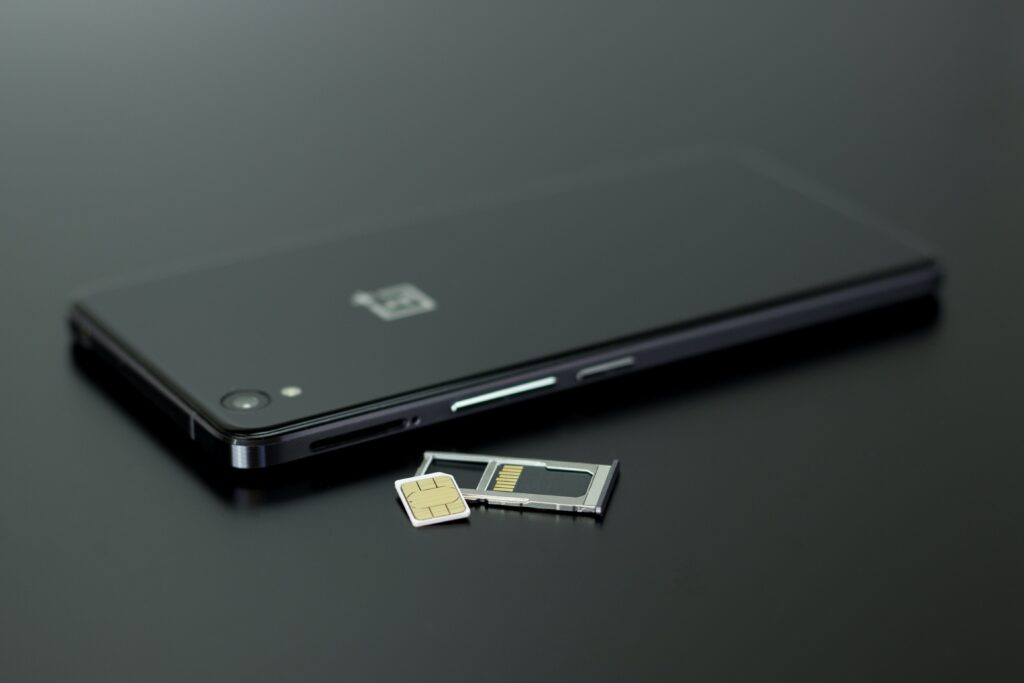 Getting a Phone Number and Internet
Even if you are planning to stay in Canada short term, it may be difficult to communicate with people around you using the phone plan from your home country. You can purchase a new Canadian SIM Card to communicate with your friends in Canada.
Cell Phone Providers Near GEC VIVA
Freedom Mobile – 116 Davie St
Fido – 1191 Robson St
Koodo – 700 W Georgia St
Virgin – 700 W Georgia St
Rogers – 601 Robson St
Telus – 510 Georgia St
Cell Phone Providers Near GEC Pearson & Marine Gateway
Rogers – 492 SW Marine Dr
Freedom Mobile – 6243 Fraser St
Lucky Mobile – 6446 Fraser St
Cell Phone Providers Near GEC Burnaby
Kodoo – 4567 Lougheed Hwy
Fido – 102 E 1st Ave
Chatr – 1641 Commercial Dr
Our Partner: We partnered with PhoneBox to set up Canadian phone plans for our international residents. SIM cards can ship to your home country or any GEC residence, and the local number can be provided when entering the border. Phone plans start at $35 per month.
Internet: Most wireless providers also offer internet and TV packages, as well as special deals for students. Your apartment at GEC already includes free high-speed internet. However, feel free check out deals from your cell phone provider if you are looking for different options.
---
The Largest Telecom Providers in Canada
Rogers Communications: With 10,274,00 subscribers as of 2016, Rogers is the largest telecom provider in Canada. Rogers also owns Fido and Chatr Wireless, which offer cheaper alternatives for students.
Tellus: As of 2016, Tellus had 8,600,000 subscribers, becoming the second largest telecom provider in Canada. Tellus was the first telecom provider that offered the Dual Cell technology.
Bell Canada: Third largest telecom provider that has 8 million subscribers as of 2016. Bell has a 4G LTE Wireless technology, and according to Bell, they have the largest network of data.
Why is internet so expensive in Canada?
Canada has the 2nd most expensive internet (considering its access to speeds over 41 Mbps). So, why is internet expensive in Canada?
Foreign Investment Restrictions: Major telecommunications providers in Canada are all Canadian, with a few exceptions. Even those that manage to enter the market have to depend on infrastructures of Canadian firms. This is due to the Telecommunications Act of 1993 that requires the telecommunications company to be founded in Canada with a certain percentage of Canadian board and voting shares.
Large Market Share: The Top 5 telecom providers of Canada collect the %87.3 of total telecommunications revenues (mobile, internet, landlines). It is hard for independent providers to acquire market share. So, there aren't newer (or cheaper) companies in Canada.
---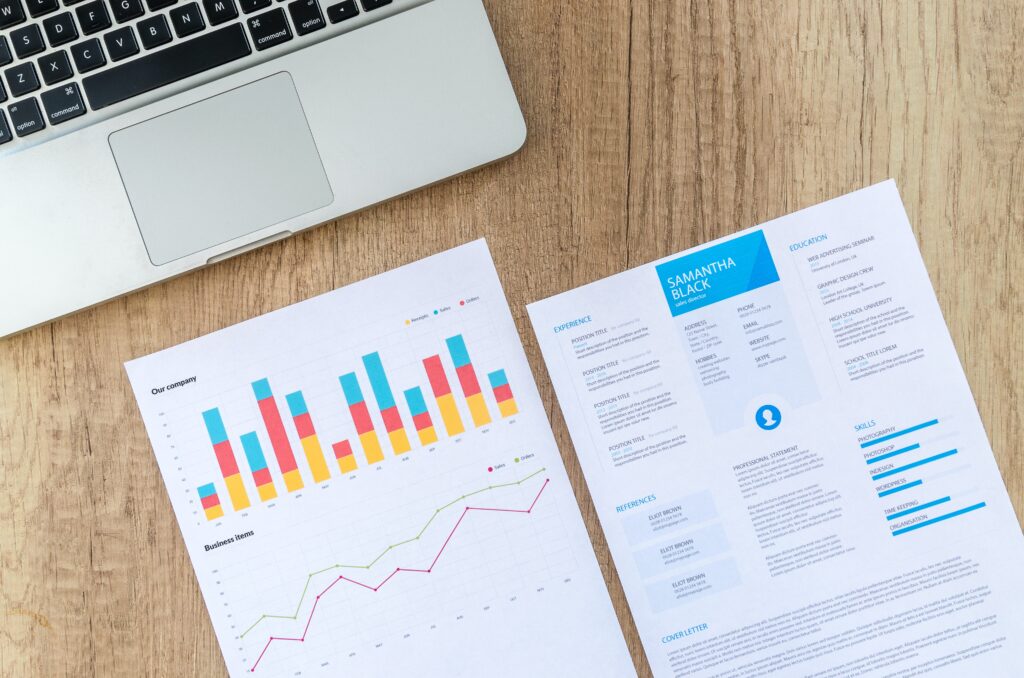 Finding a Job
There are several resources and job boards you can consult while looking for a job. Most jobs will ask for you to submit a resume along with a cover letter. We will talk more about developing a resume and cover letter that stand out in future blog posts. While settling in Vancouver, it is a good idea to search the job market and positions you are interested in.
Here are some widely used job boards in Canada:
If you are affiliated with an institution, make sure you check your university's job board first. Often alumni from the same institution will post ads and may (unofficially) prioritize candidates from the same institution.
---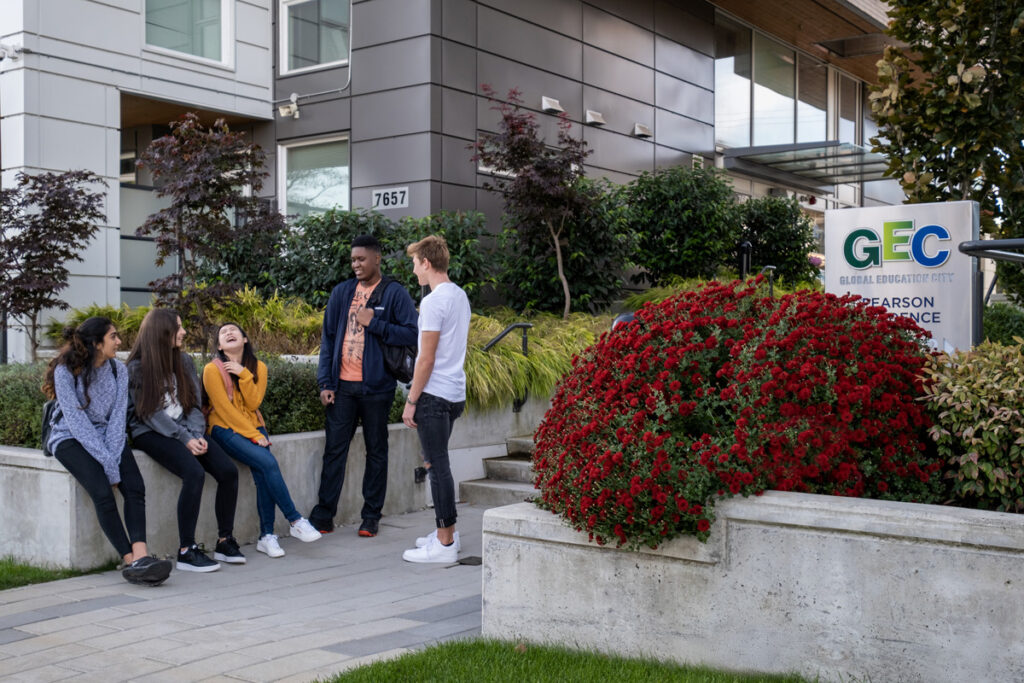 Positions with GEC Living
There are two openings currently available year around at GEC Living. Send us an email with your resume along with a short blurb about yourself to apply; no cover letter required.
Activities Coordinator: The ideal candidate is fun, enthusiastic, and outgoing, and will be up to date on the latest trends. You will work closely with our marketing team to plan and coordinate events, and you will receive marketing support and any resources necessary. Pay per event and/or per hour.
Responsibilities
Brainstorm and propose ideas for events and activities
Prepare action plans with necessary steps and/or materials
Host and/or monitor the actual event or activity (approx. 1-2 hours, at least 2 activities per month)
Conduct a quick post-event report
GEC Ambassador: The ideal candidate is social and outgoing, loves staying at GEC and has a passion to grow our community. You will help GEC spread the word about our accommodation options by referring us to family and friends. Incentive only per referral only. *
*Once your friend moves in to one of our residences, you will be eligible to receive incentive(s).
---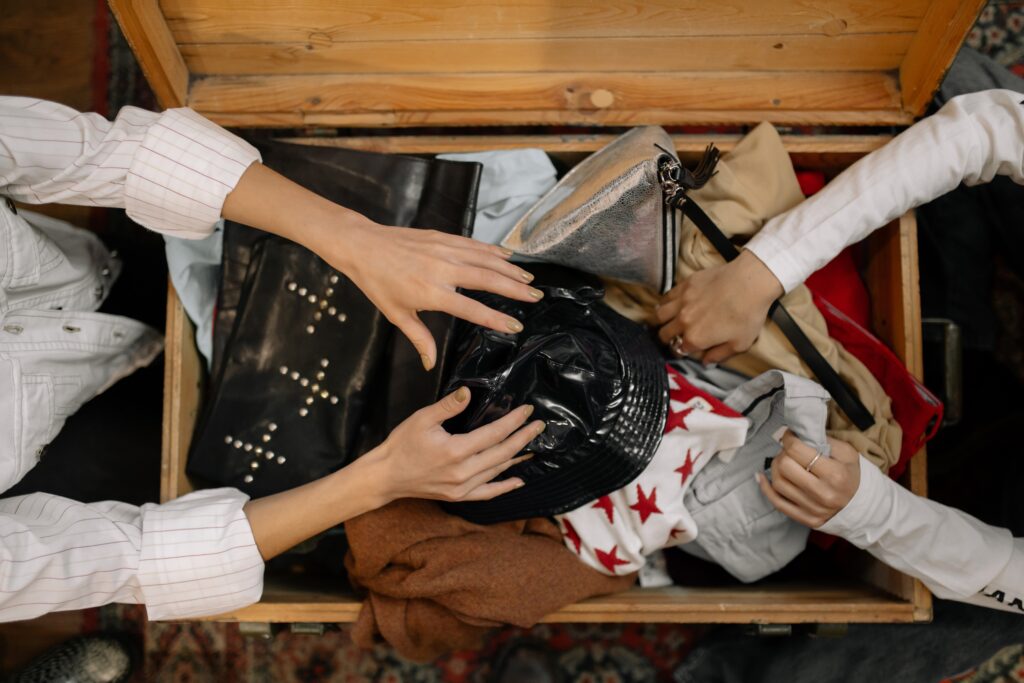 Useful Things while Settling in Vancouver
Secondhand Shopping
While not common in other countries, buying secondhand or thrifting is common practice in Canada. You can find many local thrift shops who donate their earnings to non-profit organizations or struggling communities. Here is a list of places you can check out to buy or donate secondhand items:
Thrift Shops and Flea Markets in Downtown Area
Wildlife Thrift Store – 1295 Granville St
My Sister's Closet – 1092 Seymour St
Vancouver Flea Market – 703 Terminal Ave
Thrift Shops and Flea Markets in Richmond Area
The Salvation Army Thrift Store – 2021 W 41st Ave
True Value Vintage & I Found Gallery – 8449 Main St
Thrift Shops and Flea Markets in Burnaby Area
Habitat for Humanity ReStore – 2475 Douglas Rd
The Salvation Army Thrift Store – 4099 Hastings St
---

Online Platforms to Purchase Furniture and Appliances
If you'd like to save money, there are several resources, which you can buy used or new furniture and appliances. Please be mindful that in platforms like this, there are many scam listings. You may be asked to make a payment; do not make send money for items you did not receive. Currently, Facebook Marketplace seems to be the most reliable option.
---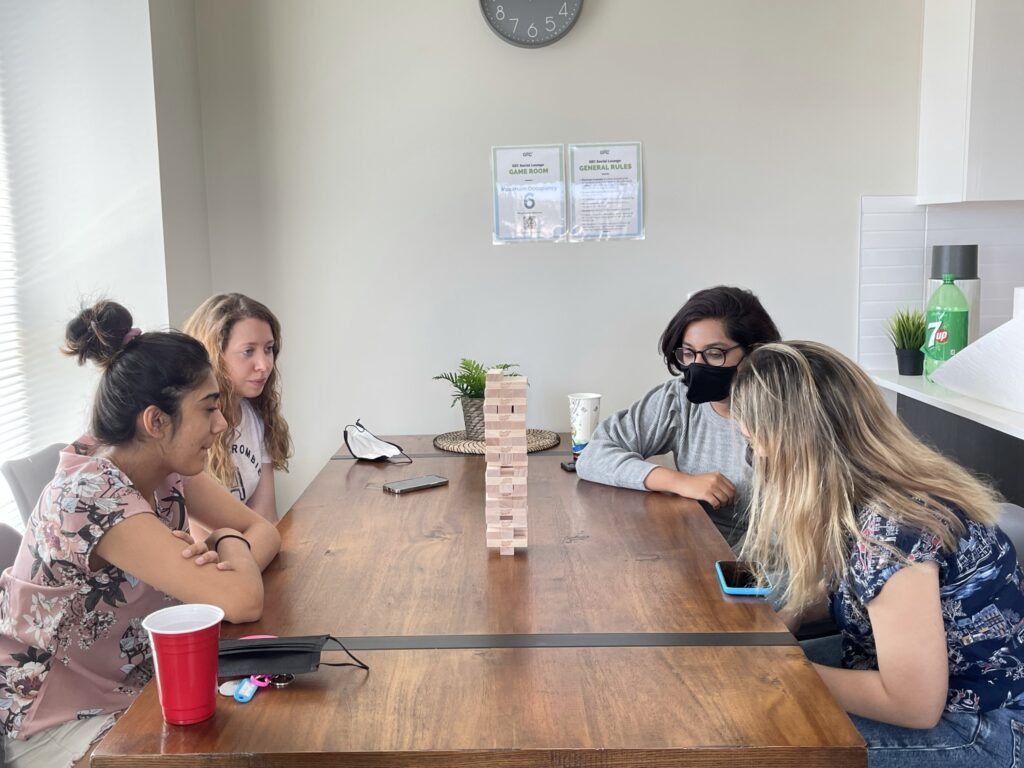 Making Friends
If you are having trouble meeting new people while settling in Vancouver, here are some resources that can help you with making friends:
GEC Activities and Events: GEC hosts biweekly virtual events (some in-person event with safety measures); this is a great way to make new friends and stay up to date with your community. Subscribe to our newsletter or check out our Instagram, so you never miss an event!
MeetUp: MeetUp is a platform that has many mini groups in it. You can join a group with similar interests and join their activities. (E.g. Kitsilano Beach Volleyball Club, Vancouver Astronomy Group, Sales and Marketing Bootcamp)
Facebook Groups: There are several Facebook Groups you can join to meet likeminded people. Simply search the topic you are interested in, along with your location. You will find several groups. (E.g. Soccer Vancouver)
---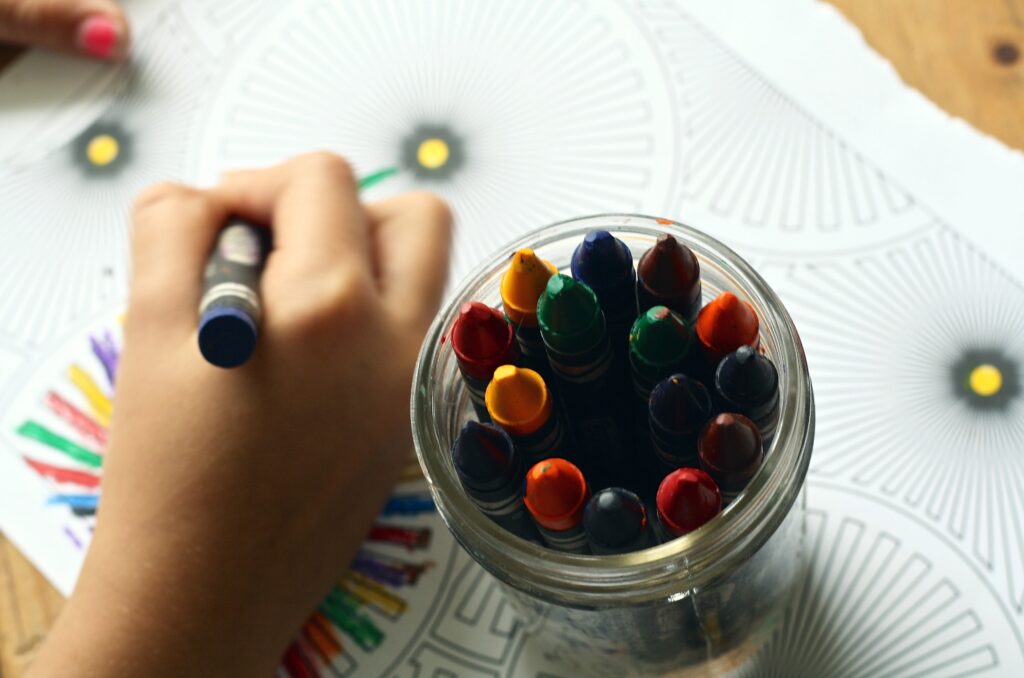 Child Care
If you have a child who needs to attend a Child Care Center while you have other commitments, here are some options nearby our residences. Please contact the center directly to get more info.
Child Care Centers Near GEC Viva
Little Beach YMCA Child Care – 1475 Burrard St
Janey Baby Day Care Centre – 975 Bute St
Blackbird Academy – 1019 Cambie St
Child Care Centers Near GEC Pearson & Marine Gateway
Chee In a Tree – 938 W 52nd Ave
F8 Child Care Center – 1623 W 59th Ave
Komel's Daycare – 1431 W 53rd Ave
Child Care Centers Near GEC Burnaby Heights
Next Prep Academy – 4828 E Hastings St
P-Wee Early Learning Centre – 4001 Hastings St
Keekoz Childcare – 4290 Venables St
---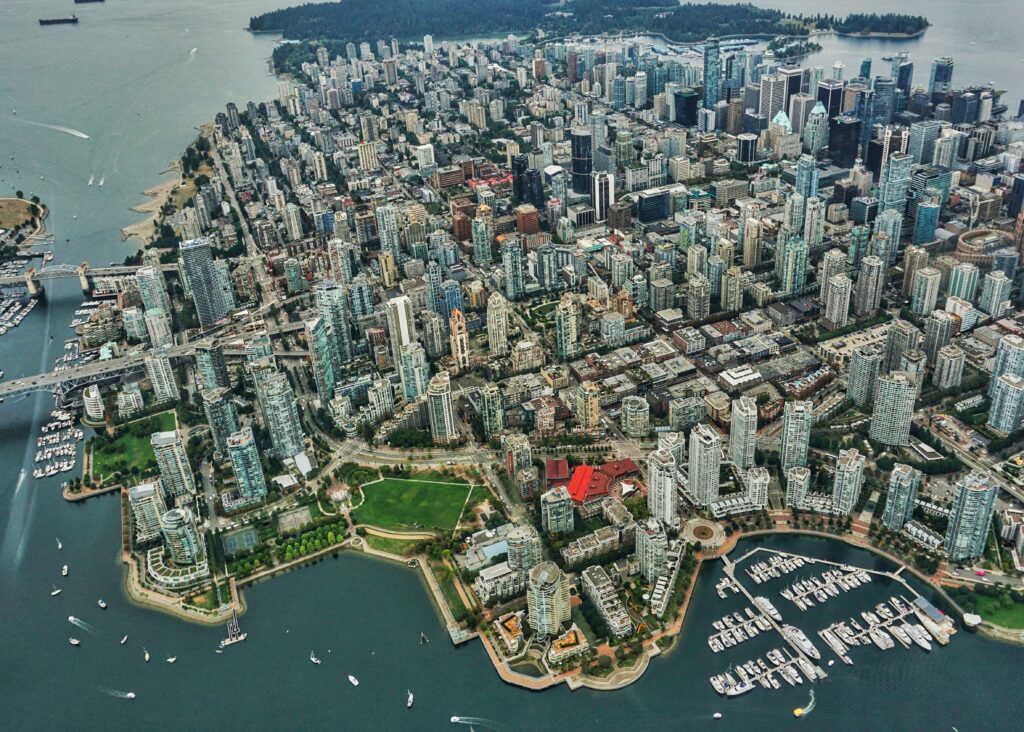 Settling in Vancouver
As you can see, there are many things to consider when you move to a new area. Make sure you research well, or use the well-rounded resources GEC provides in our blog posts. We are here to help you every step of your journey in Canada. We believe with each step, you will feel more comfortable and home. Feel free to reach out to our team if you have any questions or concerns. Best of luck settling in Vancouver!