Capilano University (CapU)
Capilano University (CapU) was founded as a college back in 1968. Fast forward to today, Capilano University now offers 97 programs, including 13 bachelor's degrees as well as post-baccalaureate and undergraduate diplomas and certificates.
Each year, approximately 12,700 students attend CapU; 9,000 are in for-credit programs, nearly 1,200 are in non-credit courses, and 2,500 of these students are international students.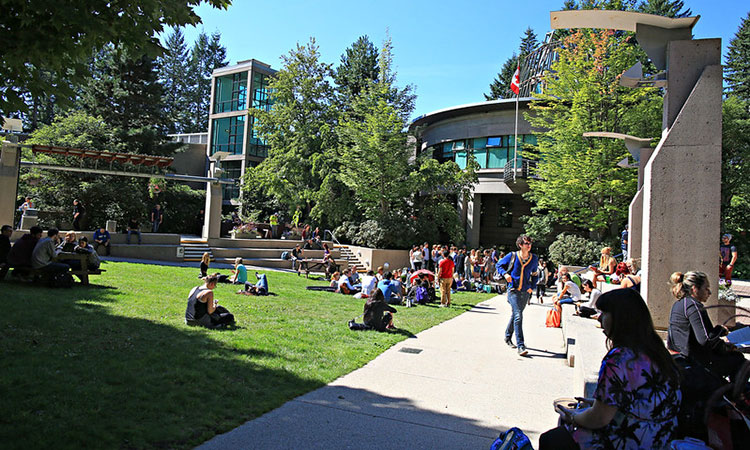 Index
Where's CapU Located?
Capilano University's Main Campus is located in the beautiful North Vancouver. Surrounded by the trees and on the east of Lynn Creek, this campus is a nature lover's paradise.
CapU Lonsdale is a recent addition to Capilano's many campuses. Located right on The Shipyards, the campus is a short walk away from the Lonsdale Quay Market, a local attraction with beautiful scenery and a diverse food market.
Check out other CapU Locations outside of Vancouver.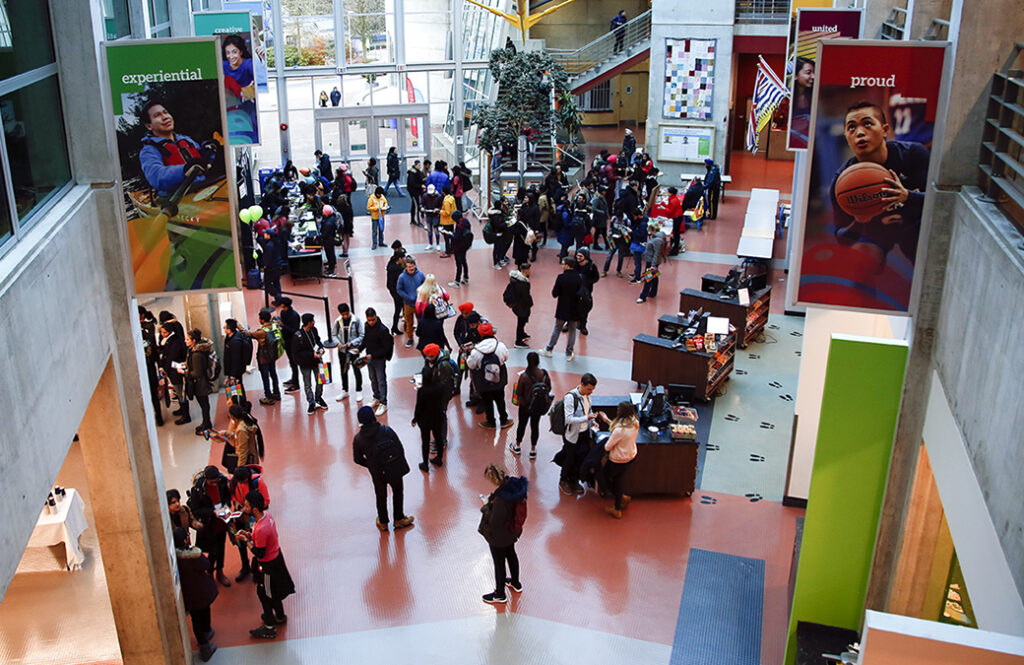 How much is the tuition at Capilano University?
You can find tuition information for CapU under each program page as part of the Programs & Courses Section on their website. We have compiled tuition information for a few popular programs at CapU (on Dec 20, 2021), please check the CapU webpage for updated pricing as tuition may change over time, and check your intended program page for tuition information on other programs.
| | | |
| --- | --- | --- |
| Program | Domestic Tuition + Fees | International Tuition + Fees |
| 3D Animation for Film and Games Diploma | $38,655 | $69,664 |
| Bachelor of Music Therapy Degree | $20,995 | $58,977 |
| Paralegal Diploma | $15,268 | $48,442 |
| Documentary Certificate | $12,684 | $28,549 |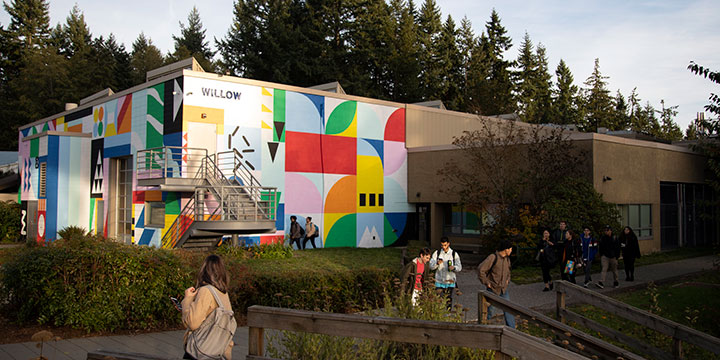 CapU prioritizes supporting international students and has an extensive list of support services to choose from. The Wong and Trainer Centre for International Experience (CIE) at CapU offer the following services:
Advising: You can request a meeting with a licensed immigration advisor to talk about visas, permits, and other concerns. You can also meet an International Admissions Advisor who can help with your program, and you can meet with an Academic Advisor for course selection and program planning.
Counselling Services: CapU counseling supports international students with academic and personal goals.
Leadership and Mentorship Program: You can get peer-to-peer support or mentor a student who would love to learn from your experiences. It is so easy to connect with other students at CapU.
Most Popular CapU Programs
Capilano Motion Picture Arts (BA): With this 4-year program, learn film theory and practice working in technical departments on set in a safe environment. This program gets you career-ready for the film industry.
Capilano Jazz Studies – Performance/Composition (BM): The Bachelor of Music program focuses on composition, music theory, and jazz performance, with access to internationally recognized performers, composers, and teachers.
Capilano 3D Animation for Film and Games (Diploma): The two-year 3D Animation program teaches students the fundamentals of 3D animation, life drawing, concept art, and design, as well as technical direction skills that help them excel in the industry.
Capilano Acting for Stage and Screen (Diploma): A highly regarded, comprehensive diploma that teaches improv, voice, movement, history, and backstage work to enhance your presence as a stage and screen actor/actress.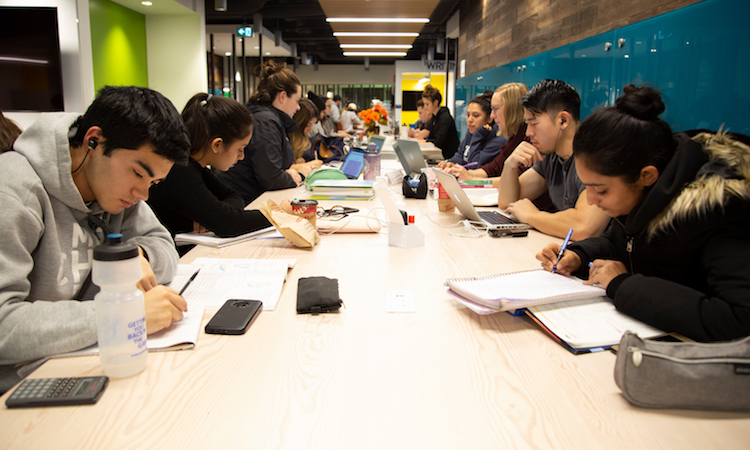 CapU Pathway Programs
You can enroll in Capilano's ESL Pathway and earn credits for your full degree or diploma. The ESL/EAP instructors give extra support to students to ensure they succeed at CapU. The requirements for enrollment are an EAP Level 090, and your international student status. Students can directly continue with the following CapU Programs: Business Administration and Early Childhood Care and Education.
VFS Digital Design and Acting for Film & Television diploma program graduates can continue their studies with a BA from Capilano University in the Design in Visual Communications or Performing Arts programs.
Capilano University's Bachelor of Arts with a major in Liberal Studies Program allows Langara students to transfer to the program as a third-year student, upon completion of the required courses at Langara College. As long as the required courses are taken by the student and the space is available at Capilano University, students can transfer their credits and continue their studies easily.
Extracurricular Activities at CapU
Student Engagement is one of the most important aspects at the Capilano University experience. CapU offers several clubs for students to join; some of these clubs are Surf Club, Student Cinema Club, Capilano Radio Club, Music Therapy Students Alliance, and more. You can make lifelong connections at these clubs and improve your skills gained in class. See the full list of CapU clubs here.
Capilano Athletics: While CapU does not have an extensive list of athletic teams, it has basketball (m/w), soccer (m/w), and volleyball (m/w) teams under its athletics department, Capilano Blues.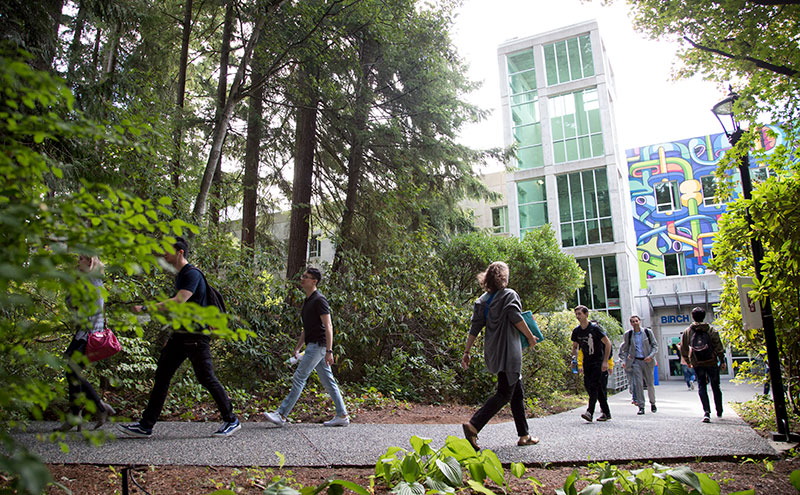 CapU Student Housing
Capilano University offers its students an option to live near the institution at the CapU Residence in North Vancouver. The CapU residence is fully furnished with free Wi-Fi, and laundry. CapU Residences also offer an all you can eat meal plan.
Students who are not able to secure housing on the CapU campus, often look for trusted off-campus options like GEC Viva, GEC Pearson, and GEC Marine Gateway Residences.
Distance from GEC Residences to CapU Main Campus:
GEC Viva to CapU (by car) – 25 mins
GEC Pearson to CapU (by car) – 30 mins
GEC Marine Gateway to CapU (by car) – 30 mins
All GEC housing options are fully furnished with utilities included (water and electricity). Our apartments come with a fully equipped kitchen, in-suite laundry (washer and drier), heating systems, and free unlimited Wi-Fi.
Student Accommodation at GEC is the perfect option for out-of-province and international students, as well as local students who are looking to stay off-campus. You do not have to worry about spending extra money for furnishing a new place or wasting time traveling long hours via public transit. GEC's convenient location(s) ensures you stay right by your institution and near central locations.
CapU Campus Explained
The Birch Building
Inside the Birch Building, you will find all the things you need: The CapU Bookstore, Cafeteria, Health and Dental Services, as well as the Queer Resource Centre are all located in this building.
Blue Shore Financial Centre of Performing Arts
You can watch professional productions as well as CapU's student performances in this central stage. You will find anything from theatre to music, and festivals to series ready for the audience. Students have the opportunity to perform and get hands on experience preparing for large productions.
Centre for Sport and Wellness
This is where you can explore more about Recreation services at CapU. You can join drop-in games, check out rentals, clubs and other resources. You can go to the fitness centre and use the weight room and enjoy a sweat session!
The Wong and Trainer Centre for International Experience (CIE)
Come here for international student services. If you have any questions about immigration, health insurance, etc. at all, you'll find someone to help you!
The Learning Commons
You will find the Math Centre, the Writing Centre, the English Language Support, and the Learning Success Advisors. The learning commons is a dynamic space where you can find seating areas for group projects and lunch time hang outs!
Things to Consider Before Attending CapU
We found a Narcity article that states all the common struggles of CapU students, you might find it amusing to read!
Lack of Food Choices: CapU students often complain about the lack of food choices on campus. It is mostly limited to a $10 cafeteria food and Subway subs… although packing your own lunch is totally acceptable.
Reputation as a Commuter School: Most people will describe Capilano as a "commuter school", meaning often students (who vary in age) commute via public transportation rather than living in campus housing.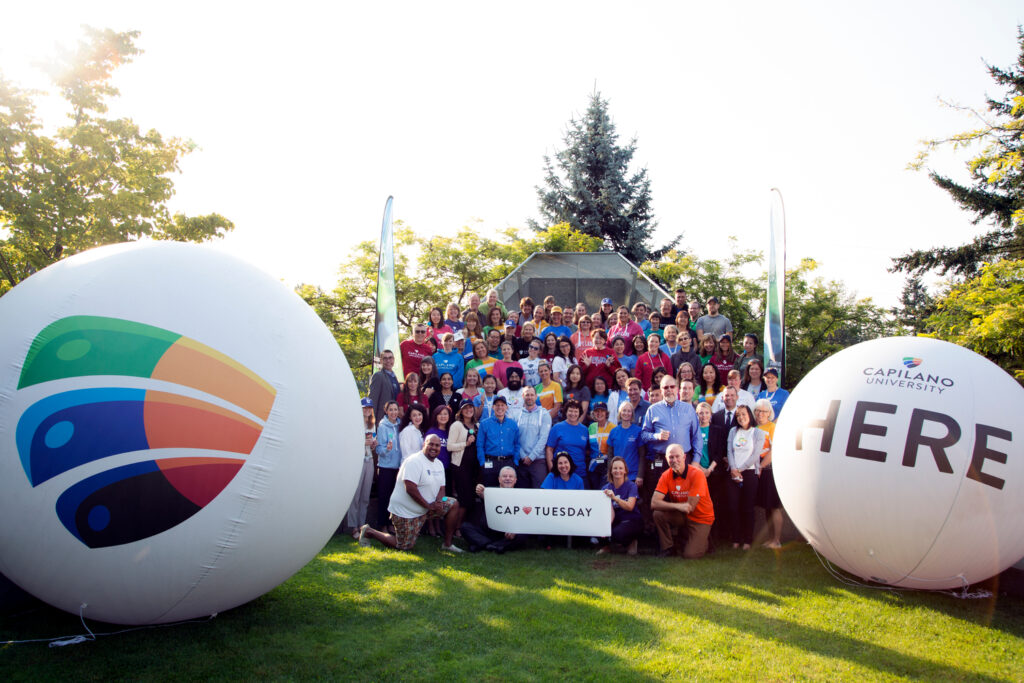 Why Choose CapU
Networking Opportunities: With its popular liberal arts programs, CapU students can create strong bonds with other students in small sized-classes and attend career development events to meet students across other departments.
Small Class Sizes: Most programs at CapU are delivered in small class sized settings. This makes the learning environment supportive despite differing opinions.
Diverse Student Population: CapU student body is very diverse. Each year, 2,534 international (full-time) students attend CapU, and majority of domestic students come from different regions in the Vancouver Lower Mainland.
GEC Student Residences Near Capilano University
GEC Pearson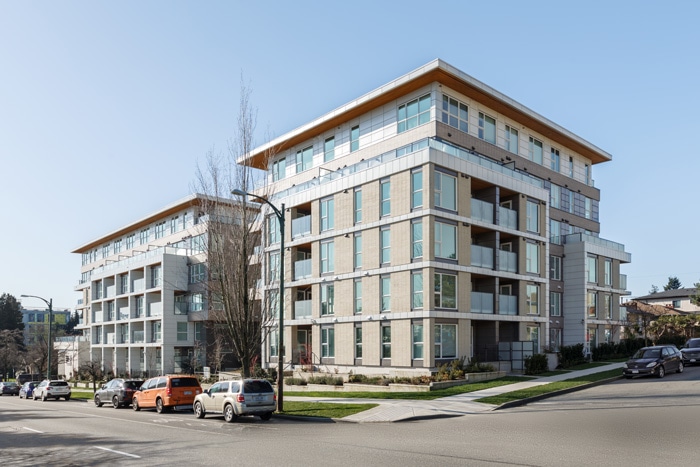 GEC Pearson is a student housing and residence located in Vancouver's most central and convenient neighbourhood, just minutes away from the best universities, shopping centres, and attractions. Discover Vancouver and Richmond's hidden gems, just 5 minutes from the Canada Line.
GEC Marine Gateway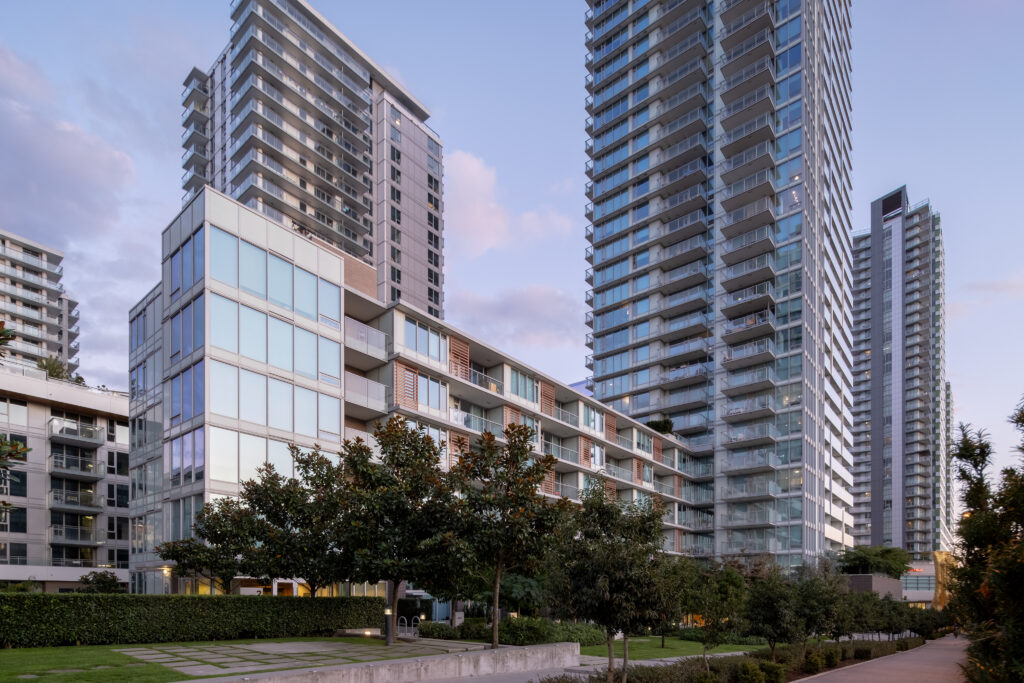 GEC Marine Gateway features modern interior designs and energy-efficient amenities in the city's most convenient neighbourhood. Steps from the Canada Line Skytrain, experience the best of Vancouver and Richmond in our premium rental apartments.
Read About Other Schools in Vancouver