What's The Cost Of Living In Vancouver As A Student?
Vancouver is perceived to be the most expensive city in Canada for both Canadians and people from foreign countries—Is it a myth or a truth? If the cost of living in Vancouver is that high, why is it so popular amongst international students? We answer all your questions and more below.
Jump To: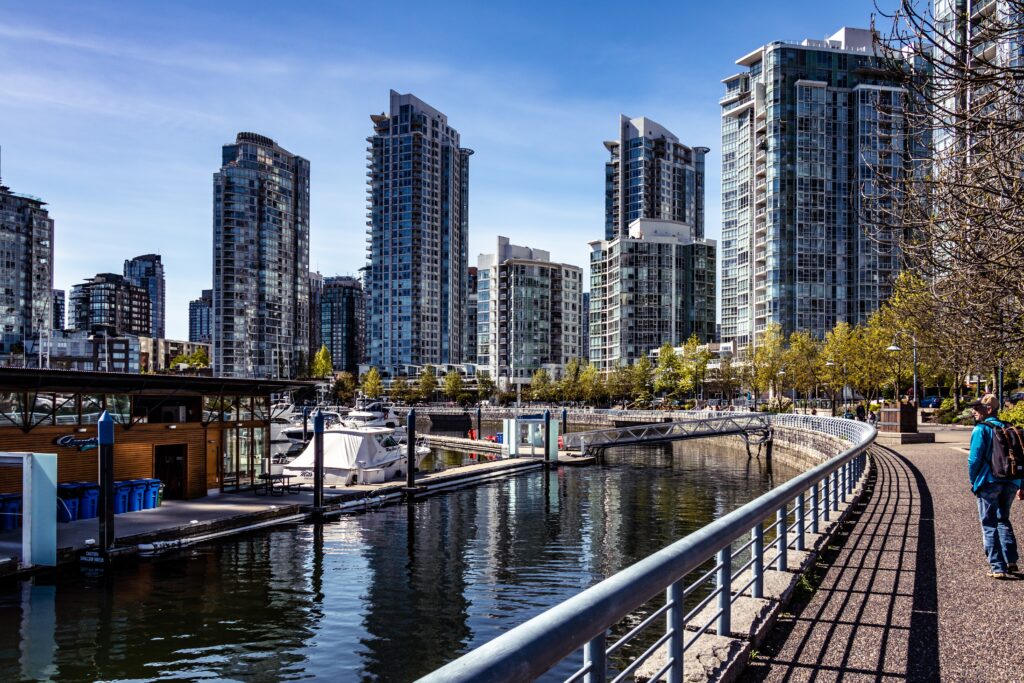 Vancouver is the Second Most Expensive City
Is Vancouver expensive to live in?
Yes, Vancouver is expensive to live in. According to the 2020 Demographia International Housing Affordability Report, Vancouver is the second most expensive city on the globe. Vancouver's current score is lower than its 2019 score; however, the affordability of the city is still a problem due to the costly living expenses.
#1 What's the cost of rent in Vancouver?
Metro Vancouver's rental prices are rarely stable. We have followed an upwards movement in rental prices during 2021, and 2022 prices seem to show a similar trend. As we move toward the colder regions of the country, like Edmonton, the rent drops down significantly.
Market Rentals
Market rentals may be a bit tricky if you are new to the city. It is hard to find an apartment with such high demand in Vancouver. And if you do not have any friends in the city, you may have to move into an apartment with complete strangers.
To inform you about common scams and give you tips on creating your rental budget, we wrote a detailed article so you can cope with the cost of living in Vancouver; you can read here.
According to the monthly Metro Vancouver Rent Report provided by Liv.Rent in March 2022,
Renters in Vancouver spend 32.17% of their income towards rent while spending 67.83% of their income on other spendings.
The average rent per square foot in Metro Vancouver is $2.52 which is a lot higher in comparison to other Canadian big cities. Rent per square is calculated by dividing the total square footage used by tenants by the total square footage of the property, and it is a good metric to help renters compare pricing accurately.
On average, furnished 1-br apartments rent for $2,077 while unfurnished 1-br apartments rent for $1,856.
While the average unfurnished 1-br rents for the highest price in North Vancouver ($2,210) , West Vancouver ($2,040) and Downtown Vancouver ($2,039) follow behind it.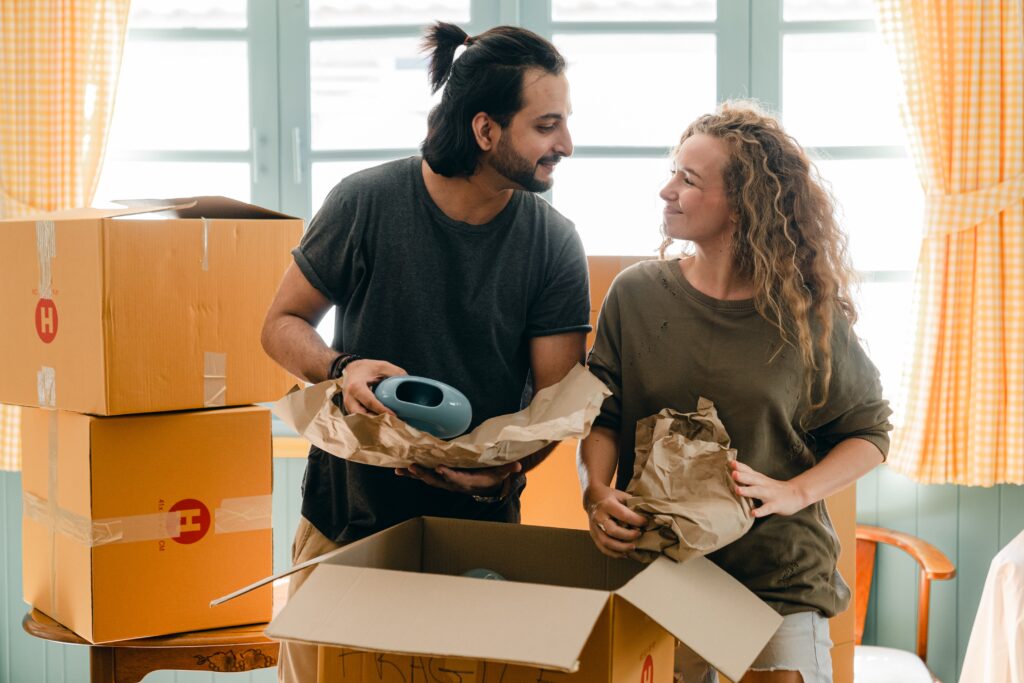 Student Housing
If you are a newcomer in Vancouver, the most cost-effective option may be renting a place in on or off-campus student housing options. Usually, student housing rental fees include extra costs like utilities, Wi-Fi, amenities, etc.
On-Campus Options
On-campus options like UBC, SFU, BCIT, and other student residences, only rent their apartments to their students; in addition, they can only accommodate a small percentage of those students. This makes it hard for students to find housing provided by their institutions.
UBC Student Housing (On-Campus)
UBC has a lot of different student housing options including private suites and shared townhouses. The prices for rent change based on buildings and the number of people in your unit. Certain fees are not included within your rent based on the building as well; so, there isn't a fixed price at UBC student housing.
To give you an approx. range, here are the two different private unit options at different UBC Residences:
*If you'd like to check up to date fees and review all pricing options at UBC Student Residences, please go to https://vancouver.housing.ubc.ca/applications/fees-payments/
SFU Student Housing (On-Campus)
SFU has a number of student housing options including family housing for its Burnaby campus. If you are studying at one of the other campuses, like SFU Downtown, you may find it easier to stay at off-campus housing like GEC Viva.
To give you an approx. range, here are the two different private unit options at different SFU Residences:
BCIT Student Housing (On-Campus)
BCIT student residences are also located in the Burnaby area, and they have limited housing. So, if you are planning to study at BCIT's Downtown Campus, GEC Viva is a great option!
BCIT has fixed rates for students; the fees do not vary by residence (*based on 2022 fees):
Fall term of academic year: $2,859.40
Winter term of academic year: $3,648.20
For detailed rent fees at BCIT student housing, https://www.bcit.ca/housing/housing-rent-fees/
Off-Campus Options
For those who aren't lucky enough to secure their units on campus, or simply want to live off-campus, GEC is their best bet!
GEC Viva Student Housing (Off-Campus)
GEC Living is the largest off-campus housing community in Vancouver. GEC Viva, one of the central GEC Student Housing properties, is located near UBC, SFU, UCW, Emily Carr, and other important institutions. GEC offers fully furnished apartments, property management, and flexible leasing options to its residents. Wi-fi, utilities, and in-unit laundry are included in the rental fees of every unit at GEC.
Based on 2022 rates*,
Cheapest private room for rent at GEC Viva: Private bedroom in a shared unit $1,500 / Internet, utilities, fitness centre, in-suite laundry included. / Parking fees not included.
Higher cost private unit for rent at GEC Viva: 1-BR private apartment at GEC Viva $2,850 / Internet, utilities, fitness centre, in-suite laundry included. / Parking fees not included.
Shared unit for rent at GEC Viva: Shared bedroom in a shared unit $1,200 Internet, utilities, fitness centre, in-suite laundry included. / Parking fees not included.
*Rates are subject to change periodically.
*If you'd like to check up to date fees and review pricing options, please inquire through the link: https://gecliving.com/book-now/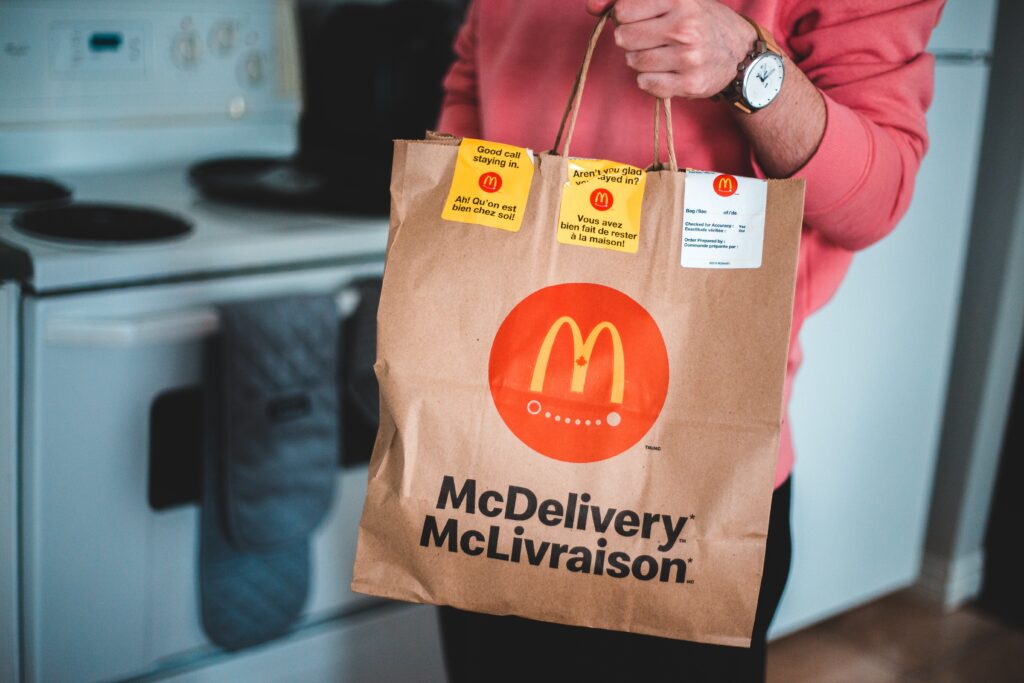 #2 What's the cost of food in Vancouver?
One of the most common questions we get from students is about food and how much it costs. We explained different types of restaurants and food sources, including their estimate prices, below.
Fast Food
To give you a glimpse of the fast-food prices, we chose a global brand; view the 2022 prices at McDonald's below. Based on the cost of living in Vancouver, most fast food chains stay in a reasonable price range.
Dining Out
Vancouver has a diverse restaurant scene full of authentic flavors. Here's what you may be paying dining out in Vancouver:
Meal in a cheap restaurant (per person): $20-30
Meal in a high-end restaurant: $60-70
Domestic Beer (0.5-liter draught): $5-8
Café Latte: $5-7
Cooking at Home
Due to the recent inflation, grocery store prices slightly increased in Vancouver. According to Canada's Food Price Report of 2022, a family of four will pay $14,767 annually for their grocery bill.
We have included a list of basic expenses based on the 2022 article by Moving Waldo.
| | |
| --- | --- |
| Item | Price (per 1 kg) |
| Milk | $2.20 |
| Loaf of bread | $3.31 |
| Rice | $4.07 |
| Dozen eggs | $4.69 |
| Local cheese | $15.43 |
| Chicken | $15.34 |
| Beef | $20.02 |
| Apple | $3.86 |
| Banana | $1.83 |
| Tomato | $4.53 |
| Potato | $2.74 |
Cooking at home can definitely save you some money – But, if you don't have time for it, keep reading below.
Meal Plans
If you have a busy life, you may find ordering meal plans to be a good option. Our trusted vendor, Upmeals, offers customizable healthy meal plans and delivers it right to your door.
You can get %15 OFF your next order with Upmeals here.
Upmeals currently offers weekly new menus with recipes curated by award-winning chefs and nutritionists. You can set up a one-time purchase or subscribe to the ongoing service.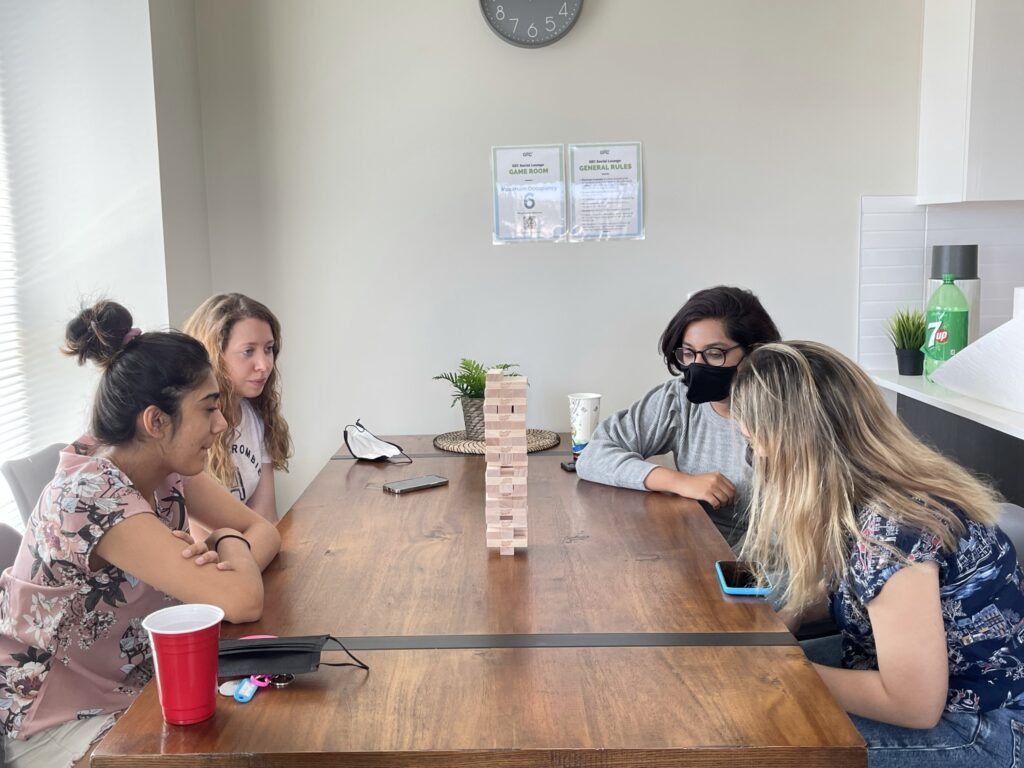 #3 What's the cost of transportation in Vancouver?
Vancouver has various transit options like the SkyTrain, Bus, SeaBus, and West Coast Express; however, the most common one is the SkyTrain. There are 3 SkyTrain zones, each covering different areas of Metro Vancouver.
Expo Line: Downtown Vancouver, Burnaby, New Westminster, Surrey.
Millenium Line: East Vancouver, Burnaby, Port Moody, Coquitlam.
Canada Line: Downtown Vancouver, Vancouver International Airport (YVR), Richmond.
To access the full list of pricing and rates, go to our next blog and scroll down.
U-Pass
Most institutions in Vancouver have a U-Pass program that has cheaper transportation rates for students.
To access U-Pass, you need to purchase your own Compass Card.
Upon getting your compass card, go to the U-Pass website and follow the steps to sign into account.
You can then link your Compass Card to your U-Pass.
When your card is processed, you can start using transit with student rates.
Expenses for International Students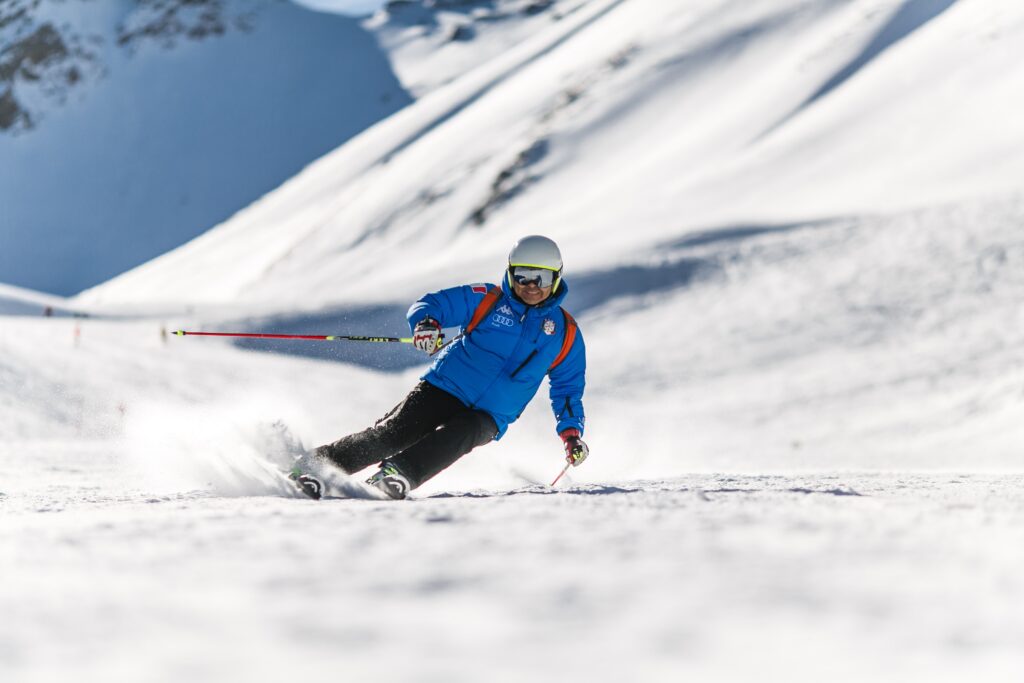 #4 What's the cost of activities in Vancouver?
How much does an international student spend in Vancouver?
Most articles forget to talk about basic rental costs for activities in Vancouver. People who do not have a car often choose to rent a car for road trips or certain activities that require a car. Other activities like biking, skiing, snowboarding also have additional rental costs and seasonal passes.
Rent A Car
One of the commonly used car rental services in Vancouver is Enterprise. Enterprise's rental costs start from $75.35 CAD per day (including taxes and fees).
There are many other services in which you can directly rent a car from the car owner; the most commonly used one is Turo. You can rent an expensive supercar or the cheapest one from the listings depending on your needs!
Carsharing is also very common in Vancouver. Most locals choose Evo Car Share as it covers a lot of different regions. You can simply download the app from your app store, sign up and hit the road! You can also park for free at any Evo designated spots.
Rent A Bike
Biking is a great way to get around since insuring a car is quite expensive in Vancouver! Vancouver has a city-wide bike share system with public bicycles called Mobi. They can be borrowed on a short-term basis from several stations.
Register for Mobi and start cycling!
Rent Ski or Snowboard
As you may already know, Vancouver is a central location for all skiers and snowboarders! Tourists all around the country visit Vancouver during the winter season to enjoy the winter activities at Mount Seymour, Grouse Mountain, Whistler Mountain, and Cypress Mountain.
While owning your own skis would be the cheapest option if you are planning to ski every year, you can also rent your gear locally instead of paying a higher price in the ski resorts.
Here are a couple Rental Shops for Winter Sports Gears – you can rent daily or seasonally!
#5 Summary: What's the cost of living in Vancouver?
Based on our experience, monthly expenses of a typical international student is $2500 to $3000, and will look like this:
Rental: You may pay approx. $1000 for a shared apartment, and $2000 for a private apartment. Rent is one of the major aspects that contributes to the high cost of living in Vancouver.
Groceries: On average a single person may spend $400 on groceries and household expenses.
Dining-out: Depending on how much you cook at home, you can find yourself spending around $400-$500 when dining out!
Parking: Car owners pay approx. $100 for a parking spot at residential parking. When parking at public spaces in Vancouver, car owners pay for hourly parking.
Public Transportation: Depending on how far away students live, they may need to purchase a monthly compass card pass or pay-as-you-go. A short distance (1-zone) will cost approx. $100 a month; however, the further the distance the more students have to pay for a (1+ zone) monthly pass.
Car Insurance: New BC driver without a Canadian license will pay over $200 for your car insurance. This will be one of the bigger monthly expenses contributing to the higher cost of living in Vancouver. Learn more about insurance costs at ICBC.
Home Insurance: Most market rentals in Vancouver require the tenants to insure the apartment. While the annual insurance price depend on several factors, tenant approx. pay $400+ per year to insure their apartments.
Wi-Fi: Wi-Fi costs vary based on speed and choice of company. Students can go with a local company like Novus at a lower speed, or a bigger company like TELUS at a higher speed. Prices will vary between $50-100+
Utilities: For heating and hot water, students will roughly pay $40 during the summer and $100 during the winter months. If located in the Metro Vancouver area, this service is provided by BC Hydro.
Gym Membership: While there are cheaper options like Fit4Less (approx. $15-20/month), there are also more expensive gym memberships like Anytime Fitness' (approx. $70+/month)
Phone Plan: A phone plan with data usually starts around $60 with bigger telecommunications providers. GEC students can get a sim card + phone plan with our partners at Phonebox starting at $35 per month (data not included in the base plan).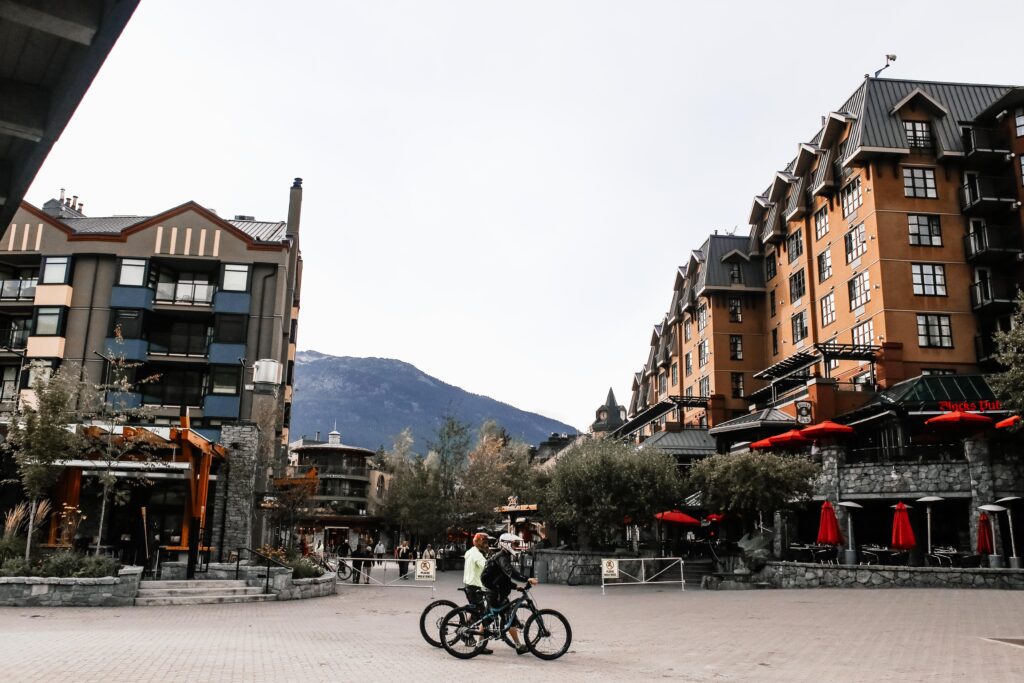 #6 What are some ways to find a job in Vancouver?
Well, now that we concluded that living in the Metro Vancouver area is significantly expensive, we can look at how you can add an extra income. Whether you want to reduce your parent's burden, or want to get extra money to pursue your dreams, we did the research for you and published several articles that may help:
---
Still unsure about moving to Vancouver? Direct us your questions at hello@gecliving.com