Summer Getaways Near Vancouver 2022
Metro Vancouver is surrounded by natural beauty and numerous tourist attractions on all fronts. Most of these places are a short road trip away! You can enjoy the scenic drive and make stops along the way to explore the hidden gems of Vancouver this summer. Here's a list of locations you should visit when you go on a Vancouver road trip for the summer 2022. Read more on summer getaways near Vancouver in 2022.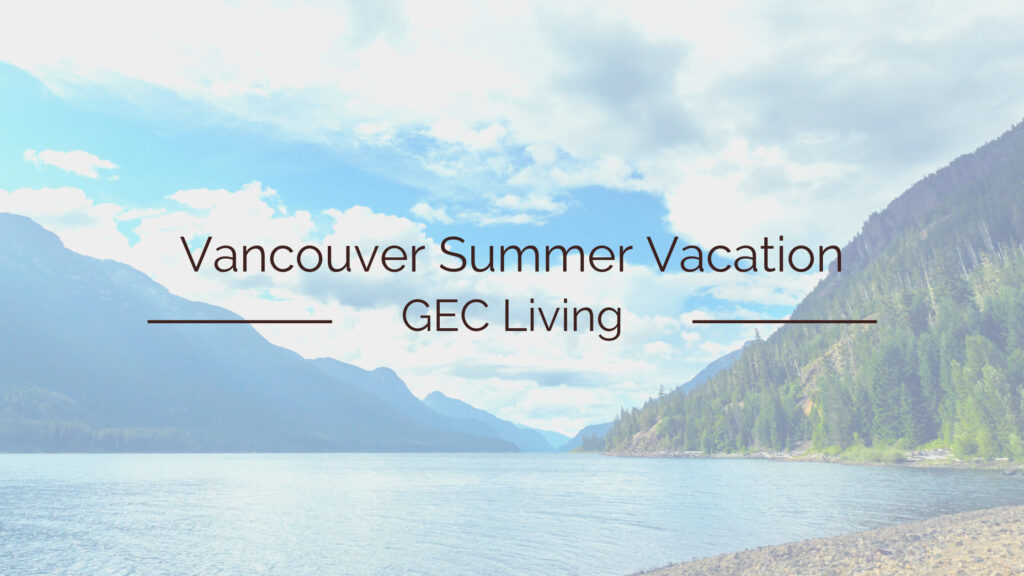 Index
Vancouver Summer Vacation Ideas – Whistler
How far is it from Vancouver? 122 km
How long does it take to get there from Vancouver? 1 hr 45 mins
Whistler is extremely popular during the winter as it is famous for its ski resorts. Whistler and Blackcomb mountains are geologically connected; between the two mountains there is a gondola lift called "Peak 2 Peak Gondola", with a pretty amazing view!
Both locals and tourists travel to Whistler year around for weekend getaways often; you'll find people skiing and snowboarding in the winter, and enjoying the Scandinavian spa that Whistler is so famous for in the summer.
Whether you go to Whistler in the summer or the winter, you will enjoy the mountain air as well as activities such as hiking, ziplining and other water sports.
If you want someone to help your summer getaway near Vancouver, West Trek also offer Whistler tour! Read more on West Trek Summer Tours For Students.
Vancouver Summer Vacation Ideas -Squamish, BC
How far is it from Vancouver? 65.6 km
How long does it take to get there from Vancouver? 1 hr
More Vancouver summer vacation ideas? Squamish is called the "adventure capital of Canada" amongst the ocean and the mountains of British Columbia. There is not an end to all the activities you can do in Squamish including but not limited to mountain biking, kiteboarding, rafting, rock climbing, or horseback riding.
There's so much you can learn by visiting the Britannia Mine Museum, once the largest copper mine in Canada. It ran between 1905 to 1974; however, was shut down due to high operational costs. The current museum offers an underground tour along with other popular events such as the BOOM! and documentary showings.
Vancouver Road Trips 2022 Summer -Hope, BC
How far is it from Vancouver? 160 km
How long does it take to get there from Vancouver? 2 hr 25 mins
Ready to see a world-class attraction? Head over to the Othello Tunnels in Hope, BC. The tunnels were initially built to complete the Kettle Valley Railway; however, a few sections had to be shut down due to flooding and rockslides. The site later re-opened as a touristic attraction with phenomenal views.
Other popular activities at Hope include golfing at clubs overlooking the Coquihalla River, and fly fishing by the canyon. Similarly, you can go hiking at the 168 year old Hudson's Bay Company (HBC) trail, which is a designated heritage trail.
If you are into camping, we also recommend heading over to Silver Lake Provincial park. You can enjoy a picnic against a beautiful mountain backdrop and spend the night across from the small lake. Hope is one of the most preferred summer getaways near Vancouver.
Vancouver Summer Vacation Ideas -Kelowna, BC
How far is it from Vancouver? 390 km
How long does it take to get there from Vancouver? 4 hr 45 mins
A trip to Kelowna can be approached two ways: You can wine and dine, and have a relaxing vacation, or get outdoorsy, hike, go jetsurfing, and soak up the sun!
There are a number of wineries and tours to enjoy while sipping on some of the best wines in the region. Some of our favorite wineries include: Mission Hill Winery, The View Winery, The Hatch, and Ciao Bella Winery. Alternatively, you can also take an Okanagan Wine Tour (pick-up and drop-off included!).
Watersports are also very popular in Kelowna! You can head over to Hot Sands Beach, Tugboat Beach, or Dog Beach. While you are at it, you should go surfing on the magnificent Okanagan Lake. We recommend checking out Surf The Okanagan for more information.
Bonus: Ever petted a kangaroo? You should stop at the Kangaroo Creek Farm while you are in Kelowna.
Vancouver Summer Vacation Ideas -Harrison Hot Springs
How far is it from Vancouver? 132 km
How long does it take to get there from Vancouver? 2 hr 5 mins
If you live in Vancouver, Harrison Hot Springs is the perfect getaway for a long weekend or even a regular weekend! You should definitely stay at one of the luxurious resorts in the area and take a dip at the hot springs; you'll feel the difference in your body as you begin to relax. There are a lot more things you can do in the area, but no one will blame you if you just want to enjoy your time at one of the resorts!
Moreover, there are several nearby hikes at the Sasquatch Provincial Park, Bridal Falls, and Harrison Bluffs just to name a few! You also have the option to go parasailing across the lake, or visit the floating Water Park. If you prefer staying by the shore, you can play Beach Volleyball at one of the courts or visit the Agassiz Harrison Museum.
Vancouver Road Trips 2022 Summer -Manning Park
How far is it from Vancouver? 218 km
How long does it take to get there from Vancouver? 2 hr 30 mins
One of the province's most loved parks, Manning Park, is a popular spot amongst locals and tourists alike during the summer. You'll find people capturing photos of the unique wildflowers, canoeing, hiking, and camping all around this provincial park. It is definitely a spot for the outdoor lovers who are not afraid of a little bit of mud under their boots!
Enjoying the nature does not end when the night falls at Manning Park. Manning's alpine environment allows for visitors to see the stars since the air pollution is minimal in the area. There are also lantern workshops in the area so you can release your lantern over the lake and enjoy a feast for your eyes.
Vancouver Summer Vacation Ideas -Bowen Island
How far is it from Vancouver? 25.5 km
How long does it take to get there from Vancouver? 1 hr 16 mins
Bowen Island is one of the Howe Sound passage islands, and the most populous one near Vancouver. The Island is a short ferry ride away from Vancouver's Horse Shoe bay. You can easily spend a day there or make it a weekend trip. However, due to the small landscape of the island it is usually preferred for quicker trips.
You can visit the sweet village of Snug Cove, enjoy a quiet dinner, and walk along the bay. The Snug on Bowen and Doc Morgan's Restaurant are popular choices. Activities you can do in Bowen Island include fishing, golfing, hiking and cycling! You will most likely witness marine life up close and personal if you choose to do water sports. Finally, you may find it interesting to visit Davies Heritage Orchard, the birthplace of tourism on Bowen Island.
Vancouver Road Trips 2022 Summer -Seattle, Washington (US)
How far is it from Vancouver? 229 km
How long does it take to get there from Vancouver? 3 hours
When Vancouver just doesn't cut it you can take a short cross-border trip to Seattle, but do not forget your passport or visa! Once you arrive in downtown Seattle, you will find yourself in awe of the architecture of the city. You can go on top of the Space Needle and get a panoramic view to appreciate it even more!
Pike Place Market is a historic market dating back to 1907, where you can buy local produce, fish, artisan crafts and more. You'll also find the historic first Starbucks, or the "original Starbucks", right across the street. If you are a pop culture geek, you can visit the Museum of Popular Culture for a whole experience; leave enough time as this may take a whole day! Finally, you can head over to the Washington Park Arboretum to get out of the city and appreciate rare trees on the shores of Lake Washington.
More From the GEC Living Blog