Top IG Accounts for Vancouver News & Attractions | #SM 2022
Most of us are aware of the local news because of the social media accounts we follow on Instagram. Let's be real, no Gen Z or millennial in Vancouver will be reading any physical newspapers. But, if you are not aware of the top Vancouver news sources we listed below, you need to follow these Instagram accounts to stay in the loop!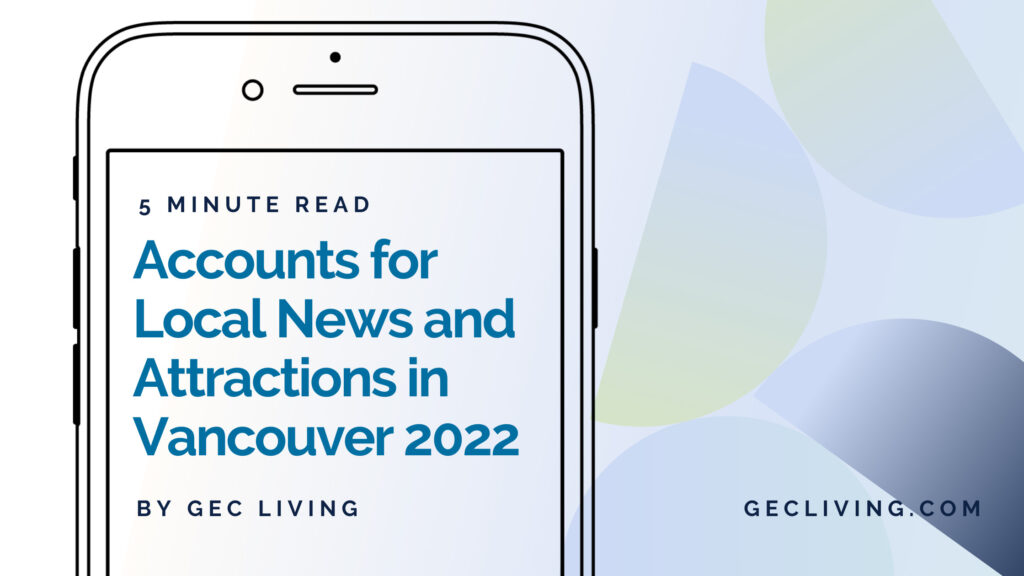 Index | Reliable Vancouver News Sources
Index | Vancouver Attractions Accounts
Vancouver Local News
Daily Hive is an online news source based in Vancouver, operating since 2008. Despite all the bigger outlets like CBC or CTV, Daily Hive is popular amongst Instagram users because of its frequent posts and content that targets an extensive audience!
CBC Vancouver is a local news station funded by the Canadian government. It is one of the most reliable news sources in Vancouver. CBC reports news across Canada; similarly, this account highlights national news as well as local news concerning the city. You'll also find a lot of polls and opinion statements from the public on their stories daily.
Vancouver Sun, also known as The Sun, has the largest newsroom (of any newspaper) in Western Canada. While The Sun covers national and local news online, their social media presence heavily focuses on news from the local area. The Sun is one of the top news sources in Vancouver.
Vancouver Coastal Health | @vchhealthcare
VCH is the regional health authority with a network of hospitals. Their Instagram is a hidden gem to help with both your mental and physical health! You can find out about free or low-cost services in your area and receive valuable information about the healthcare industry in Vancouver! The VCH Instagram is one of the most reliable news sources about regional public health.
Things to Do in Vancouver
An extension of the Daily Hive, Dished Vancouver provides all your restaurant news. Latest pop-up bars, restaurant deals, food festivals and new menu items—you'll find them all here!
Feeling touristy? Tourists and locals alike love this account to find new date night ideas, explore the most popular attractions and occasionally view cute puppy selfies in Vancouver.
Destination British Columbia | @hellobc
Tourism British Columbia's official Instagram account arrays all the natural and recreational beauty around the province. You can find valuable information about natural spots and learn more about not only what's around Metro Vancouver, but also about the wonders of the beautiful BC.
A private account managed by local Vancouverites a-like! You'll find amazing photography from locals in this account—it literally is their love letter to the city! You can get inspired about where to go next.
Vancouver Is Awesome | @viawesome
A relatively new, thriving news outlet based in Metro Vancouver! Vancouver Is Awesome (Via) is unique in its way to cover local news as well as lifestyle articles that aim to entertain. If you want a lighter lens to view the city, VIA should be your go-to account.
Want to connect with the Black community in Vancouver? You can find out about events and happenings and enjoy relatable memes about living in Vancouver. This page is definitely a hidden treasure!
Museum of Vancouver | @museumofvan
Museum of Vancouver has a ton of exhibitions exploring the history, culture, and contemporary reflections of the city. The museum hosts workshops, artist talks, and more for anyone who'd like to attend and extend their horizon!
Going to McArthur Glen Outlet is every local's favorite weekend activity. It is a designer outlet full of discounted items for your retail therapy needs. Their Instagram account highlights popular items by the brands in the outlet. Follow McArthur Glen Outlet so you never miss a good deal!
Follow Us On Instagram! @GECLiving | Top News Sources in Vancouver
Read More From The GEC Blog | Top News Sources in Vancouver