Langara College
Langara College was first founded as part of the Vancouver Community College (VCC), before it was established as an independent college in 1994. Langara is highly recognized for its University Studies, Career Studies, and Continuing Studies programs. Each year, 23,000 students attend Langara College.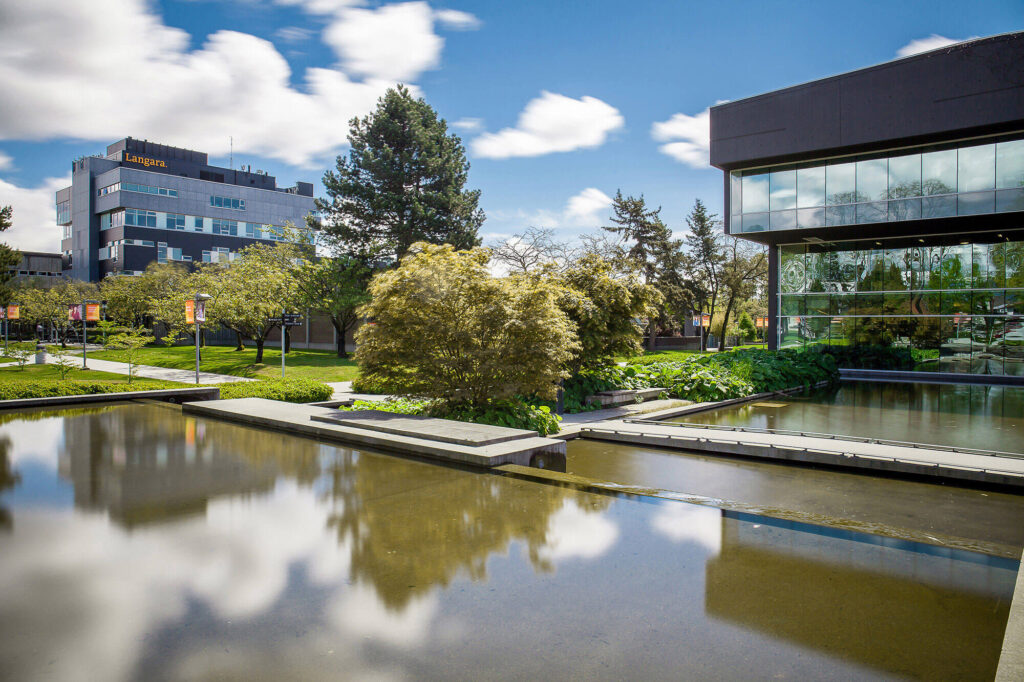 Index
Pros and Cons of Studying at Langara
| | |
| --- | --- |
| PROS of Studying at Langara College | CONS of Studying at Langara College |
| Accredited Institution (Transferrable Courses) | Requires higher GPA than other colleges |
| Big Selection of Programs | No Campus Housing |
| Students with Diverse Educational Backgrounds | No Meal Plans |
| Extra Support for International Students | Limited Athletic Teams |
| Small Class Sizes | Small Campus |
Where's Langara Located?
Langara College's main campus is located between Main Street and Cambie Street, near 49th Avenue. It is easily accessible by public transportation; Langara Skytrain Station is a 5-min walk away.
From Langara Skytrain to
Oakridge Centre (shopping mall) – 5 minutes
Richmond Centre (shopping mall) – 10 minutes
Downtown Vancouver – 15 minutes
The 49 bus also stops frequently in front of Langara, which will take you to UBC in Point Grey area to the West or Metrotown in the Burnaby area (more shopping!) to the East.
How much is Langara College?
To send an application to Langara College, you need to pay $155 application fee.
The International Student tuition fees at Langara are as follows:
| Fee | Rate (Effective May 1, 2020 unless otherwise noted) | Rate (Effective May 1, 2021) |
| --- | --- | --- |
| Tuition Fees (per credit) | $625.40 (effective September 1, 2020) | $625.40 |
Note that most academic courses are 3 credits. You'd generally be paying $1876.20 per course at Langara College. (as of October 7, 2021)
With that being said, fees may differ slightly depending on the program you'd like to attend or the type of degree you'd like to pursue. For example, an undergraduate credit does not cost the same as a post-graduate credit. (You can learn more about it via the link we provided below).
Domestic fees and international fees for universities also differ throughout Canada. If you are not a Canadian Citizen or PR holder, you will pay international fees.
Find out more about Langara's tuition fees.
To add, Langara courses are known for their small class sizes and foundational education. As Langara allows for students to transfer their studies, students have the opportunity to develop foundational knowledge (prior knowledge not necessary) and maintain high academic standards from the very beginning.
International Students at Langara
Langara College is known to be one of the most welcoming schools for international students. It has many international student support initiatives. Some of these special programs and events hosted by Langara Global include:
Volunteer Program: Volunteers receive training and orientation to help plan and organize Langara Global's intercultural events and gatherings.
Langara PLUS: This is a program that offers different workshops and activities for international students. These activities can range from academic support and immigration informative sessions to recreational events.
I-Guide Mentorship: This program matches current students with new international students during their first year. The first semester at a new country can be tough for any student. It is a good opportunity to receive support from an experienced student.
Diverse Student Backgrounds
People who study at Langara College come from different backgrounds. There are those who are fresh out of high school or people who are looking to switch to a more exciting career. There is a high chance your class will be diverse in different ways. Langara is unique in how it offers both academic and professional courses, with tons of flexibility whether you'd like to take your courses full time or in the evenings.
There are many areas of studies offered at Langara: Arts, Business, Science & Technology, Humanities & Social Sciences, Health. You can see a full list of programs and courses offered at Langara College here.
Most Popular Langara Programs
Langara Business Administration (BBA): Four-year baccalaureate degree for students who'd like to pursue a career in fields such as Accounting, Business and Marketing.
Langara Nursing (BSc): 4-year program to develop knowledge and skills necessary to deliver nursing care. Alternatively, students who have a nursing degree from a different country can take the post-degree re-entry program (2 years) to qualify. The programs are regularly monitored by the Canadian Association of Schools of Nursing.
Langara Bioinformatics (BSc): This is a unique program that combines the data-driven nature of biology. With 4-year (degree) and 2-year (diploma) options, the program explores computational and statistical methods within biological information.
Langara Post-Degree Programs: Langara is also a popular choice for students who are looking to get post-degree diplomas. This is ideal for students who already have a degree in their home country but have no work experience in Canada. The program offers an easier transition to the Canadian workforce. In addition, you have the option to practice your skills with a co-op placement.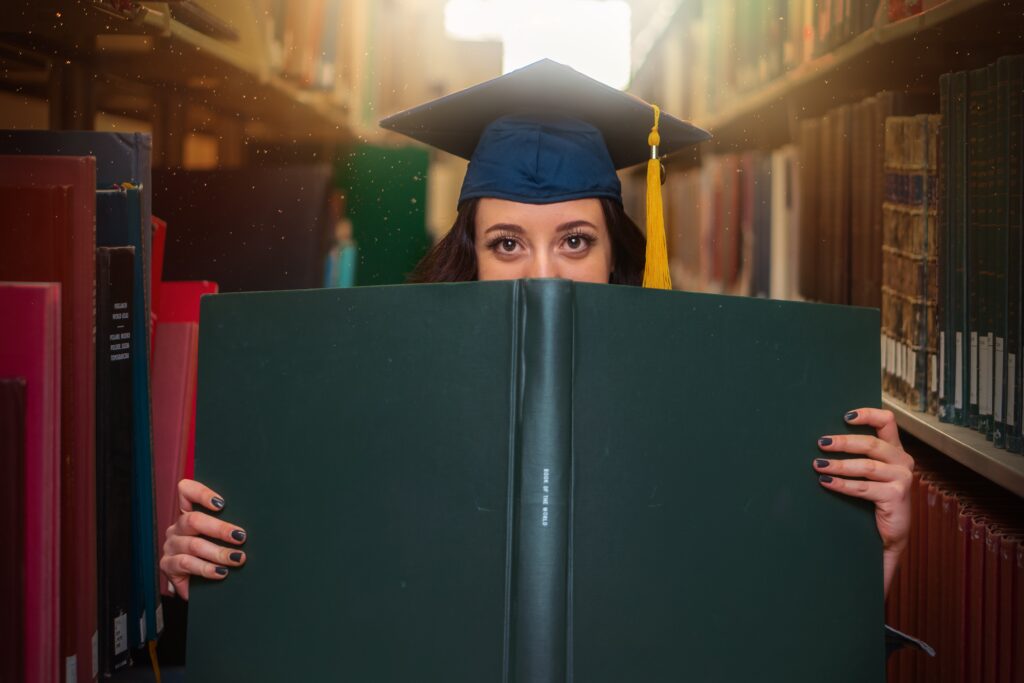 Langara's Bridge Programs
Most students prefer to study at Langara because they can take pre-requisite courses, improve their grades, and transfer their credits to big universities and complete a full bachelor's degree. The university you are intending to transfer to evaluates your credits and grades for this to be possible. Certain Langara courses will allow you to qualify for transfer to major universities. If you are planning to transfer, you may refer to the BC Transfer Guide and speak with a guidance counselor at Langara College.
Partner Institutions: Langara College has established partnerships with many schools across Canada. This means you can complete a number of required courses and transfer into a different institution seamlessly, with guaranteed admission.
Capilano – Langara Transfer Program
Capilano University's Bachelor of Arts with a major in Liberal Studies Program allows Langara students to transfer to the program as a third-year student, upon completion of the required courses at Langara College. As long as the required courses are taken by the student and the space is available at Capilano University, students can transfer their credits and continue their studies easily.
Queen's – Langara Transfer Program
Students can complete their first two years of education at Langara College and transfer to one of Canada's leading research universities, Queen's University in Ontario. Upon completion of their two-year studies at Langara College, students can enroll one of the 17 available Arts or Sciences programs, leading to a Bachelor of Arts, Bachelor of Science, or Bachelor of Computing degree at Queen's University.
SFU – Langara Degree Program
The Simon Fraser University (SFU) – Langara Degree Program is unique as it allows students to study in both institutions freely. Students can complete the requirements of a Bachelor of Arts (BA) Degree or Bachelor of Science (BSc) Degree from Simon Fraser University. This program is not a transfer; rather, it is a much more flexible partnership for both universities.
UNBC – Langara Transfer Program
UNBC transfer program supports Langara students during their transition into obtaining a bachelor's degree. Students who complete Langara's Associate of Arts or Associate of Science degrees will be considered for admission at UNBC. They can transfer a maximum of 60 credits and work towards a Bachelor of Arts, Bachelor of Science, or Bachelor of Health Sciences degree.
If you'd like to know more about these programs, check out Langara's degree partnerships explained here.
Transferring to Other Universities
If you'd like to transfer to a different institution (not listed above), you need to check the BC Transfer Guide to ensure Langara's courses transfer to other institutions you are interested in. While the University of British Columbia (UBC) does not have a partnership agreement with Langara, you can still transfer to UBC by taking the right courses. You can get help from Langara's university planning resources and/or receive personal counseling to help you achieve your goals.
Also Read:
Half of going to college is to get educated, and the other half is to build new connections. Joining a club is the ideal way for you to make new friends and learn the ins and outs of the school. Langara has many clubs and varsity teams for their students. These clubs range from Academic Department clubs to Cultural clubs.
Academic clubs include Digital Marketing Club, Data Analytics Club, and Psychology Club. Cultural Clubs are mostly formed by people who belong to the same religious and/or cultural communities. Similarly, there are public service clubs that intend to engage and uplift the community. For the gamers, Langara also has an Esports Association! You can check out the full list of extracurricular clubs at Langara College.
Currently, the following athletic teams are active at Langara College: Soccer (men's and women's), Basketball (men's and women's), Golf, and Intramurals. See details here.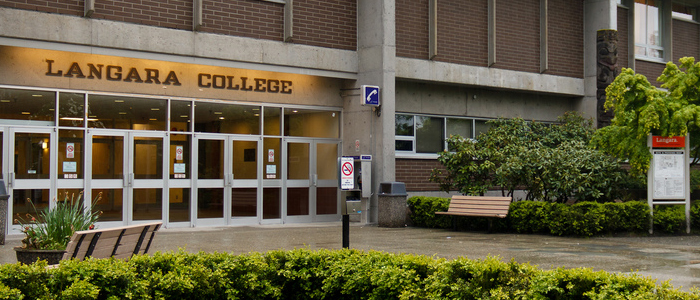 Langara College Student Housing
Langara does not offer student housing on its campus. However, GEC Residences are the recommended off-campus housing for Langara Students. You can read Langara College's blog post about GEC here.
The best housing options for Langara students are GEC Pearson and GEC Marine Gateway residences as they are a short walk away from the Langara Campus. You can read about all student accommodation options offered by GEC Living here.
From GEC Residences to Langara College,
Walking – 15 mins
By Bus – 10 mins
By Car – 3 mins
All GEC housing options are fully furnished with utilities included (water and electricity). Our apartments come with a fully equipped kitchen, in-suite laundry (washer and drier), heating systems, and free unlimited Wi-Fi.
Student Accommodation at GEC is a perfect option for out-of-province and international students. You do not have to worry about spending extra money for furnishing a new place or wasting time traveling long hours via public transit. GEC's convenient location(s) ensures you stay right by your institution and near central locations.
Langara College Main Campus Buildings Explained
The Langara College campus is relatively small, but you'll find everything there. Most of the buildings are interconnected, making it easy to travel from one class to another; this is especially useful on a rainy day. You'll find classrooms, the students' union office, gymnasium, daycare, cafeteria, and more in one main building.
The New Science and Technology Building
This beautiful building is a new $54-million addition to the Langara campus, providing 12,000 square meters of student space and 35 new labs and classrooms. It is the home for programs such as Physics, Computer Science, Biology, and Web Technology. If you're looking to pursue a career in health care, life sciences, or tech-related careers, this is where you'll spend most of your time.
Langara Golf Course
This beautiful and historic golf course was opened in 1926. The par 71 course can be played by all levels from beginners to experts. If you want to play a quick game, you can try the pitch and putt! Or you can take a stroll around the green area to relax.
Langara College Library
Langara has a uniquely designed, spacious library for students. It is mostly open from 8 am to 9 pm to help with your studying needs (updated hours here). You can study in the open study spaces or book a silent study room when you need the extra quiet time. Langara Librarians are in the building to help you find information for your coursework. In addition, you can use the online help desk or research tools via your computer. The library is also home to the Writing Center, which can help students proofread their assignments and provide tutoring options.
Pulling an All-Nighter at Langara College
Sometimes we just have to stay up past our bedtime to cram for that paper or exam that we meant to study for during the weekend. Langara's campus closes at 9 pm. However, you can head over to Breka Bakery & Cafe on 49th Avenue and Fraser. It's open for 24 hours and it'll provide all the caffeine and delicious bakeries you'll need to power through the night (procrastination is acceptable).
Things to Consider before Attending Langara College
Higher GPA Requirement: For the BSc programs, some students say that Langara requires a higher GPA compared to other colleges. That is because the GPA is the only measure they use to accept students into their programs (they do not require volunteer/work experience, or assess the time you applied with regards to the registration timeline. The average GPA for their 2019 Nursing program intake is around 3.55 minimum. You can read a Langara Nursing student's review here.
No Campus Housing: As we mentioned, Langara does not have campus housing. However, this is not a deal-breaker for students. GEC Pearson and GEC Marine Gateway Student Residences are located 10 minutes away from the Langara College Main Campus. Most Langara students choose to stay at GEC Residences. So, you will have a similar student community at GEC, with even more friends from various institutions, of course!
No Meal Plans: Langara does not offer any meal plans for students, but it has a cafeteria in the A-Building, which offers retail dining (Tim Hortons, Subway, and more). You can also use the kitchenette in the Students' Union Office to microwave your food.
Limited Athletic Teams: Langara only has a few athletic teams (soccer, basketball, and golf) and does not cover all divisions that may be available in bigger universities.
Small Campus: While Langara offers a wide range of programs, it does not have a huge campus compared to other institutions. However, the interconnected structure of the buildings will shelter you from the rain, and you won't ever be late for a class running from one department to another.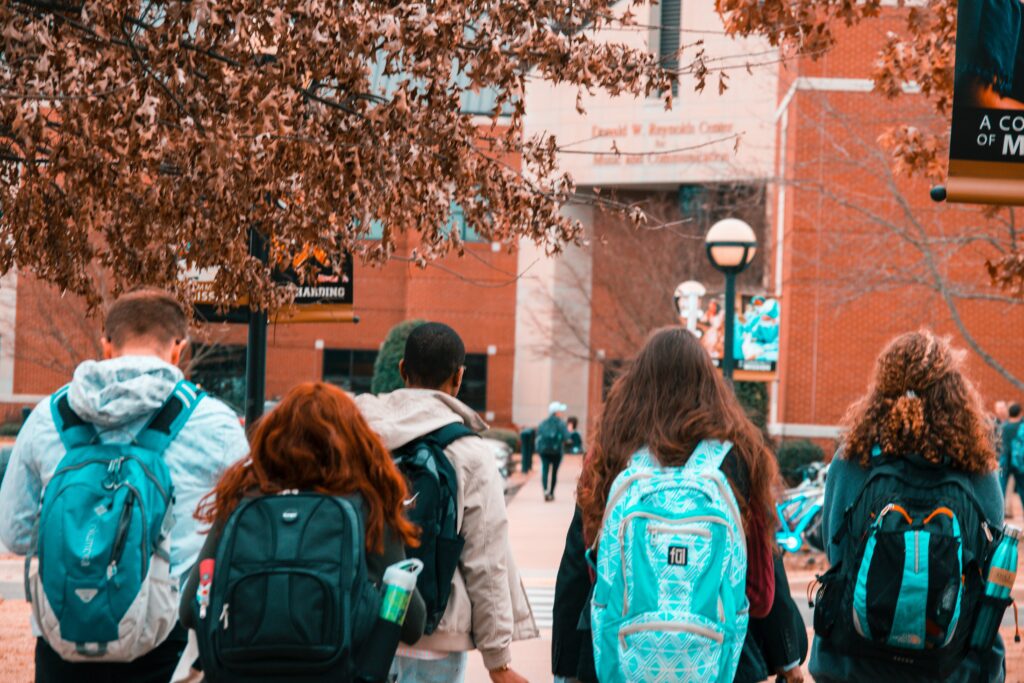 Langara Testimonials: What Langara Students Say
Madhushree, who is a resident at GEC Pearson and a post-graduate student at Langara College, shared her opinions about the student life at Langara:
"When I decided to study abroad, I wanted to choose an institution that provided me with quality education in a metro city at a feasible cost along with tons of volunteering opportunities.

Langara College was the perfect find for all my expectations. Since the in-person classes have started again, I am now experiencing the true student experience with lots of silent study spaces opened in the library, waiting in the long Tim Hortons line at the cafeteria, and asking doubts directly to instructors rather than to a camera.

Langara College has given me the opportunity to connect to people from different areas of interest and similar interests through events, special interest clubs, and a variety of workshops. I am loving it here each and every day, and I am looking forward to learning much more from Langara!

Transit to Langara College is also very feasible from GEC and I don't have to worry about missing classes as public transit is in walking distance. Also, I really love GEC's safety measures within the building making me feel safe away from home"

Madhushree, Resident at GEC Pearson
Ori, one of our residents at GEC Pearson and a participant of Langara's LEAP classes (Langara English for Academic Purposes), talks about virtual and in-person classes at Langara:
For me, I took the online LEAP class in Japan because I couldn't find a place to live before the first day of the program. The online LEAP class is held only a few hours a day. I expected I wouldn't do well at the online class because I am lazy and unmotivated. In reality, the class is filled with writing exercises and quizes for a few hours of class time. The tuition is a bit expensive, but the program is very organized. Also it's not difficult, so I enjoyed it. I have heard the on campus LEAP class has four to five hours in a day.

Ori, Resident at GEC Pearson
Why Choose Langara College
While we discussed the cons of studying at Langara College above, we could not find a deal-breaker in any of them. Langara College is a highly regarded school in Vancouver. It is an accredited institution, which allows its graduates to apply for government jobs. In addition, students can transfer their credits to other programs or institutions for further studies.
International students receive extra support in Langara College, making it easier for them to transition to a new country with help from their institution. In the most recent survey conducted by Langara College, most students who study at Langara indicate "if they could start all over again", they would still attend Langara College. In conclusion, it seems Langara students love studying there and they recommend it to prospective students, like you, who are reading this article!
GEC Student Residences near Langara College
GEC Pearson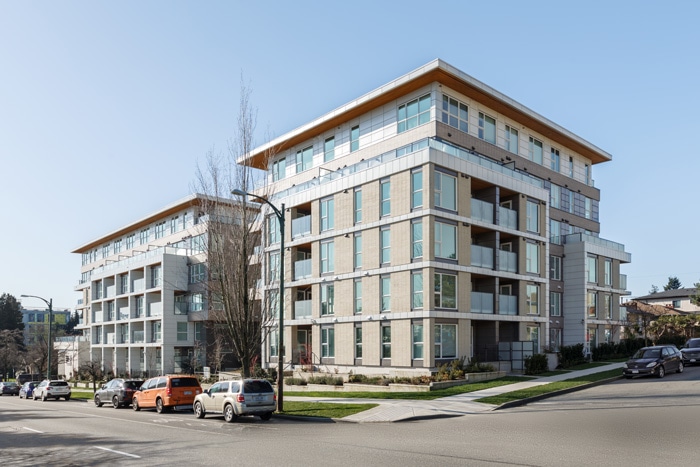 GEC Pearson is a student housing and residence located in Vancouver's most central and convenient neighbourhood, just minutes away from the best universities, shopping centres, and attractions. Discover Vancouver and Richmond's hidden gems, just 5 minutes from the Canada Line.
GEC Marine Gateway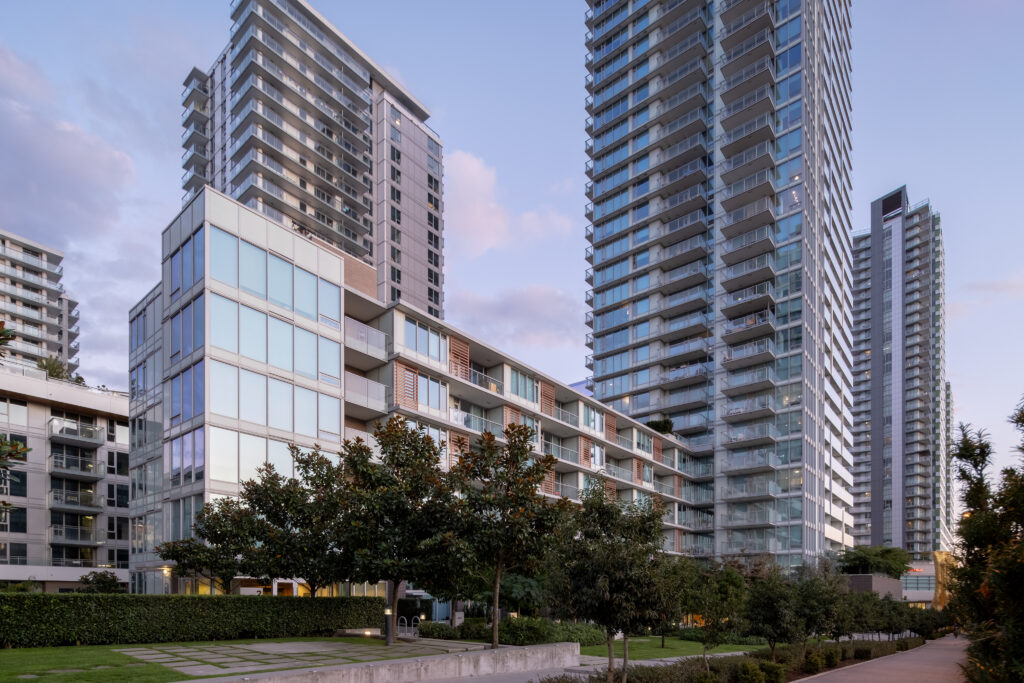 GEC Marine Gateway features modern interior designs and energy-efficient amenities in the city's most convenient neighbourhood. Steps from the Canada Line Skytrain, experience the best of Vancouver and Richmond in our premium rental apartments.
Read About Other Schools in Vancouver