May 25, 2021 Newsletter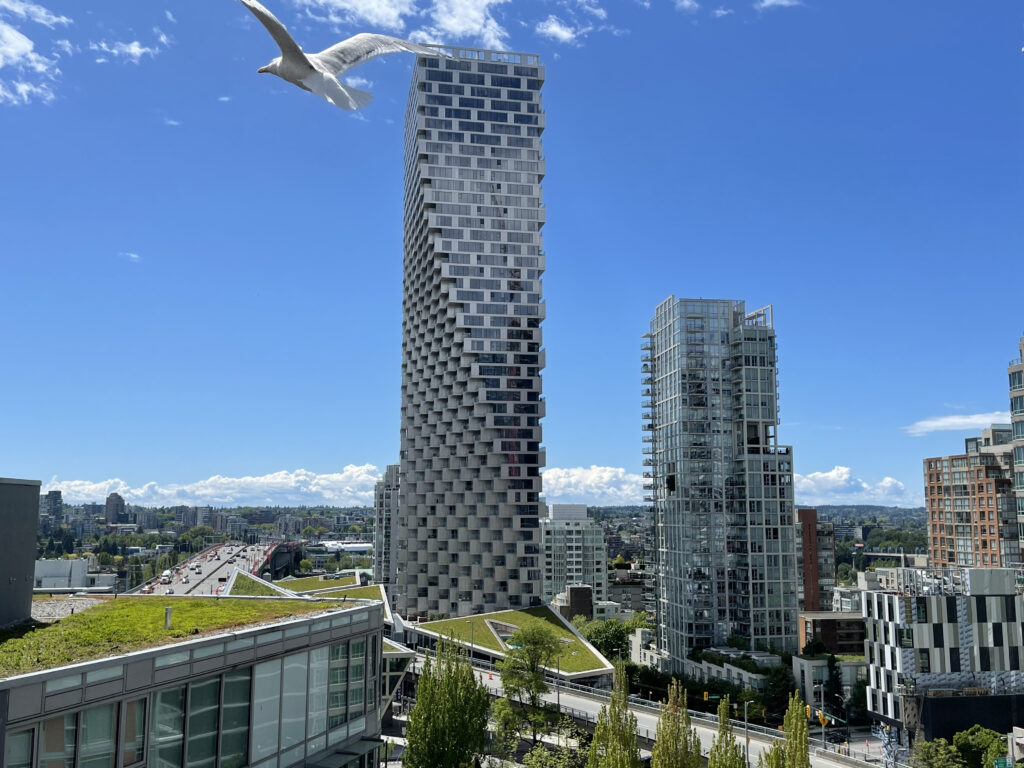 Welcome Back!
Victoria Day falls on the last Monday preceding May 25. It was initially celebrated in honour of Queen Victoria's birthday and later, celebrated as the official birthday of Canada's sovereign. We consider Victoria Day to be the beginning of the summer season in Canada. We hope everyone had time to rest during the Victoria Day long weekend. Feel free to let us know what you have been up to!
Before we move on to other news, we want to say a big thank you to Danika for the work she has done as a member of our marketing team. We wish her the best in her future endeavours! Danika will be passing on her responsibilities to our new Marketing Coordinator, Hazal. You can read more about Hazal below.
Message from Danika: 👋👁️💧👄💧👁️👋
Talk Soon, Julie and Hazal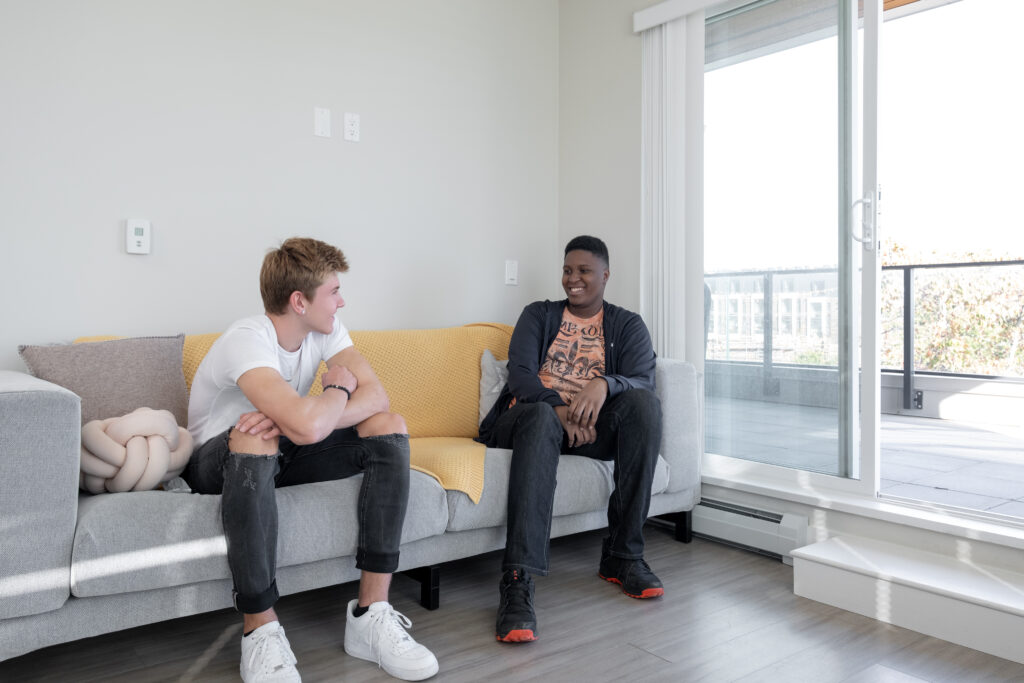 How Are You Feeling?
Checking in about mental health
Dear residents, we want to acknowledge that mental health problems are common. While social distancing and other cautionary measures taken due to COVID-19 has had tremendous help limiting the spread of the disease, they may also cause some of us to feel isolated and lonely. It is important that we are kind to ourselves and others around us in such sensitive times. If you feel that a fellow resident or friend is dealing with stress, please direct them to these sources:
If you want to speak to a medical professional now or aren't sure if what you're feeling is mental or physical illness, call HealthLink BC at 811. HealthLink BC provides health information and advice.
If you feel panicked, overwhelmed, or you're thinking of suicide and need help immediately, call 310-6789 (no area code needed in BC) to connect with a local crisis line without a wait or busy signal. Available in English only.
Many schools and workplaces offer counselling to their students/workers. Check with your institution to see whether you can receive counselling services.
We are always here to help if you have any questions or concerns. Please contact GEC Staff if you need further information.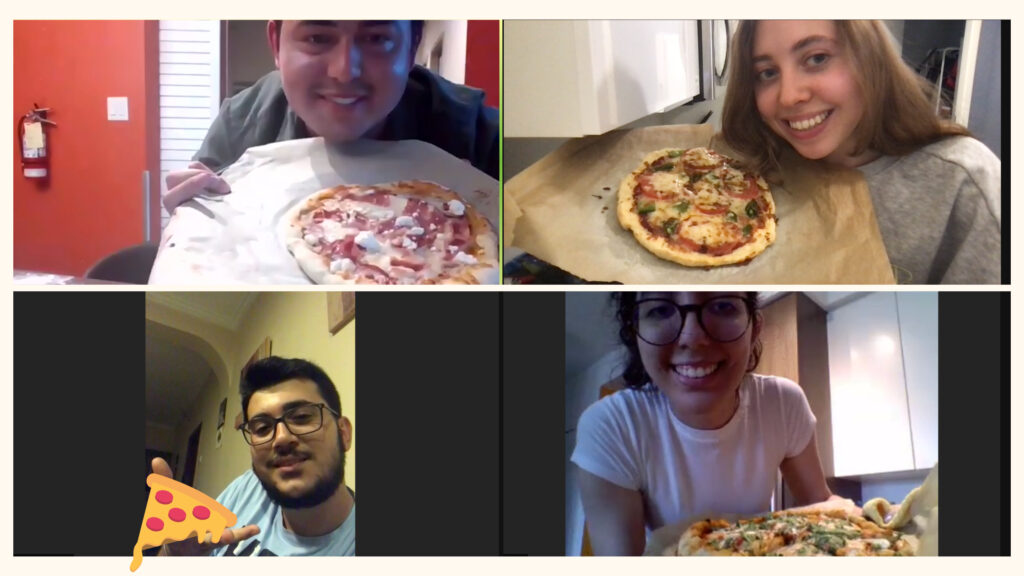 GEC Pizza Making Session Recap

On Thursday, May 20th GEC students had a fun virtual pizza making session hosted by our Activities Coordinator Anastasia. The cook off went live on Zoom at 4 pm and the homemade pizza smell coming from our residence was to die for (as we've heard)!
Our team at GEC has been working hard to host free events, activities, and contests and we need your feedback! Please complete our quick survey below to let us know what kind of events you want to see.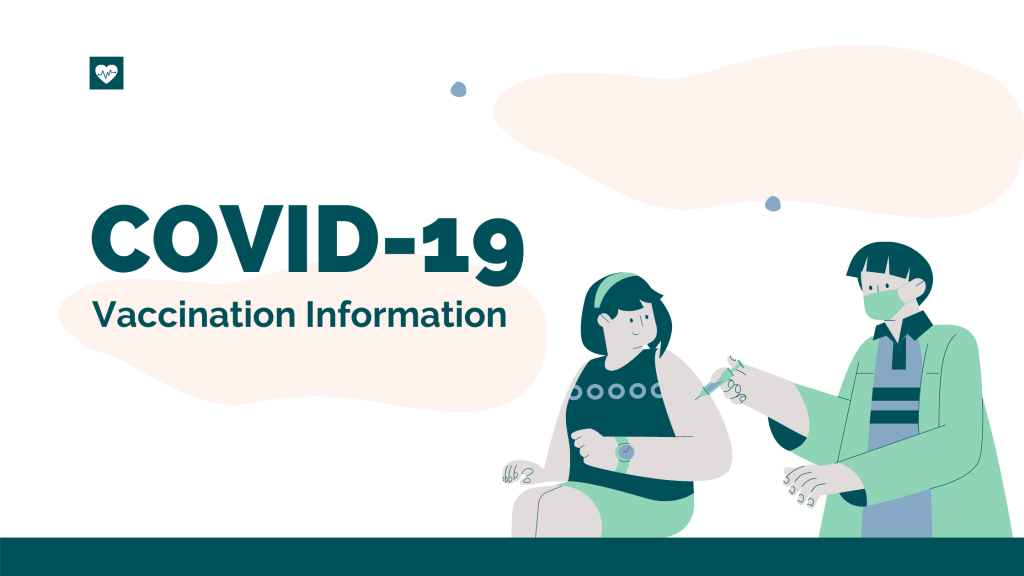 COVID-19 Vaccination Info
Here is some important information about getting the COVID-19 vaccine as an international student in British Columbia.
International students aged 18+ who are here for longer than 6 months are eligible to get the publicly funded (free) vaccines in accordance with the immunization schedule.
If you are here for less than 6 months, you cannot get the free vaccine, but you may be able to pay for vaccination at travel clinics, pharmacies, or doctor's offices.
You do NOT need a BC Services card or MSP account to make a vaccination appointment.
Please see the government website here for more information on how to get vaccinated for COVID-19. Please note that the website provides information in many languages.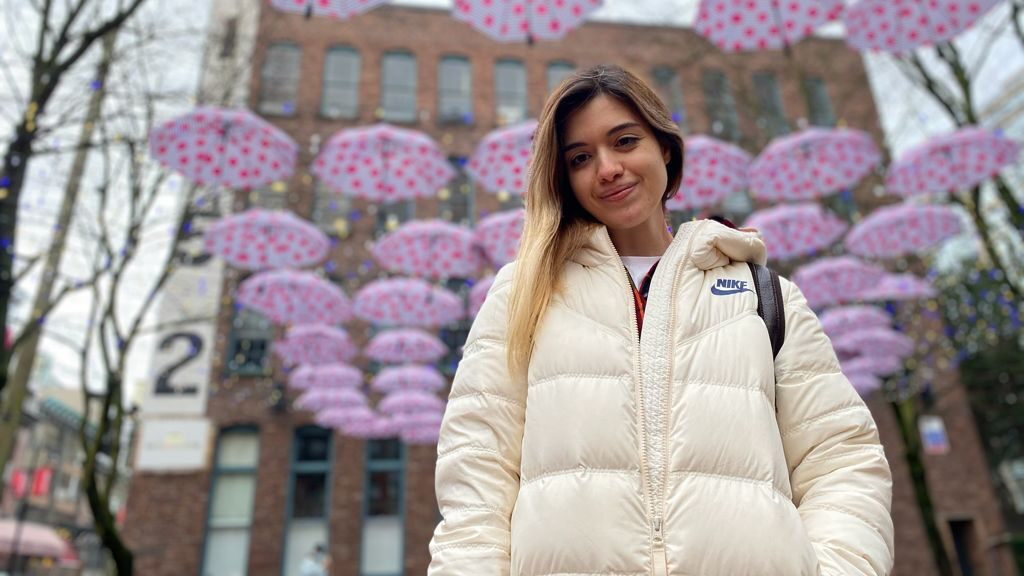 Meet the GEC Team
Hazal – Marketing Coordinator at GEC
Hazal joined our team as a Marketing Coordinator at GEC this month. She was born in Turkey, and her strong interest in traveling resulted in her solo move to Sydney, Nova Scotia in 2012. She also briefly lived in Wales, UK before her move to Vancouver, BC. Hazal studied Media and Communications at Trinity Western University. In her free time, she reads about representation in popular culture and writes screenplays.
"I am very excited to join GEC's Marketing Department. I will be taking over all things social media and be the friendly voice behind our digital brand. My goal is to get to know the students who stay at GEC personally. I am looking forward to hosting interviews and events that will strengthen our community here at GEC.
I was an international student most of my life and I stayed at a number of places; host families, dorms, and private apartments. While it is important to have a physically comfortable stay, it is also important to collect memories. We will do that and more while making you feel at home here. Please feel free to reach out— I would love to speak about your experience at GEC or simply say hi!"
---
Share Your Story
Now accepting featured resident submissions
Do you have a story to tell? Do you have a service to offer? Do you have a small business or side hustle to promote?
Submit your story to be featured in our biweekly newsletter, which is emailed to all GEC residents and published on our website's blog.
---
Cold Tea Meal Plans
Meal Kits delivery available for GEC Viva and Granville
Discount code for 10% off: GEC10
---
COVID-19 Update
Face masks required in all common areas
The Provincial Health Officer has extended the orders to reduce social interactions, effective from November 19, 2020 and will be kept in place until further notice.
---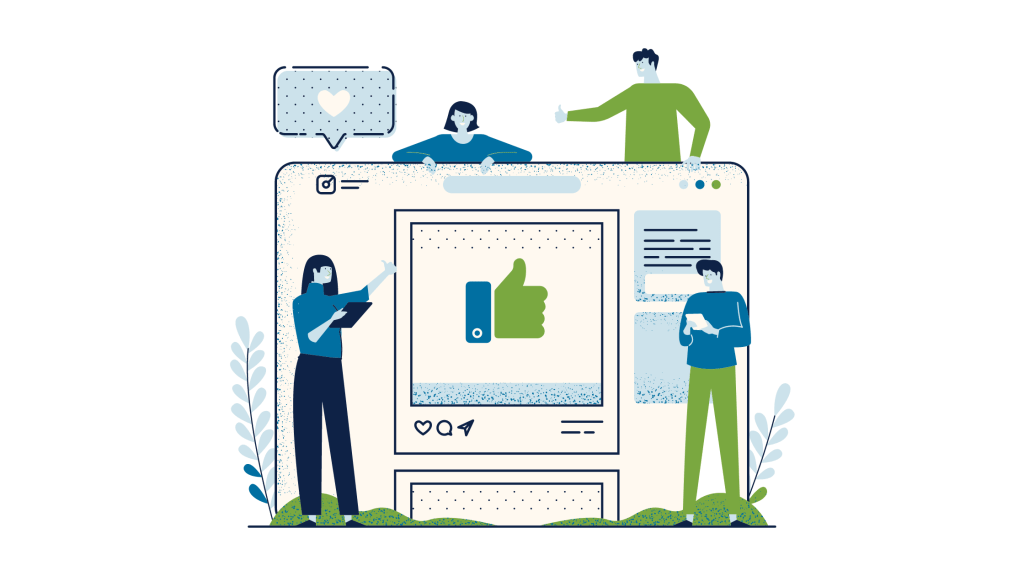 Review Us on Google!
Enter to win a $25 gift card
Enjoying your time at GEC? Leave us a written review and we'll randomly draw a resident every newsletter to win a $25 gift card to a business of your choice! (We'll send you a list to choose from.)
Your Google name must match the name in your reservation to qualify.
Previous winner: Nathaneil!
Leave us a review:
Viva | Burnaby Heights | Pearson | Marine Gateway
---
Community Events
Some events have been cancelled or put on hold. Travel outside of your health region is not advised.
PNE Playland: TBA
Amusement park and annual summer fair. Opening date to be announced.
Explore Asian Festival: May 1–31
Celebrate the 25th anniversary of the Asian Festival.
Leon Polk Smith: Big Form Big Space: May–August
A solo exhibition by Leon Polk Smith at the Contemporary Art Gallery.
Crafted Vancouver: May 1–25
Craft festival with virtual and in-person events, exhibitions, workshops, and more.
The Feast of the Eyes: March 4–May 30
Exhibition at The Polygon Gallery at North Vancouver.
Children's Festival: May 31–June 13
Online festival with theatre, music, dance, and storytelling.
Imagine Van Gogh: April–August
Limited tickets available for immersive Van Gogh art installation.
A Seat at the Table: Ongoing
Exhibit at Museum of Vancouver on Chinese Canadians in BC and their struggles for belonging.
Vancouver Art Gallery Admission by Donation Every Tuesday
Admission by donation every Tuesday evening from 5-8 pm.
---
Never Miss An Update—Follow Us On Social Media!