Self Isolation Explained: Definition, Guidelines, and Rules
The pandemic affected everyone regardless of where they live or where they are from, prohibiting tourists, students, and temporary workers from travelling. While airlines began operating and governments eased restrictions relatively in 2021, travelling is still not advised without a non-discretionary purpose in Canada. Travelers who arrive from foreign countries must complete a 14-day self isolation period. Here is what you need to know about self-isolation, and how we as GEC Living can assist you during this period.
The following article was updated on September 9, 2021.
Defining Self Isolation
1. What is self isolation?
Self isolation is the process of separating oneself from others. In the case of COVID-19, the purpose of self-isolation is to protect others from being affected by the disease.
The Government of Canada requires travelers to complete a 14-day mandatory self isolation regardless of their exposure to the coronavirus. While individuals who have been exposed to the virus may not show symptoms, they can still play a role in spreading the disease. Hence, it is important to limit contact with others and monitor for delayed symptoms during this period.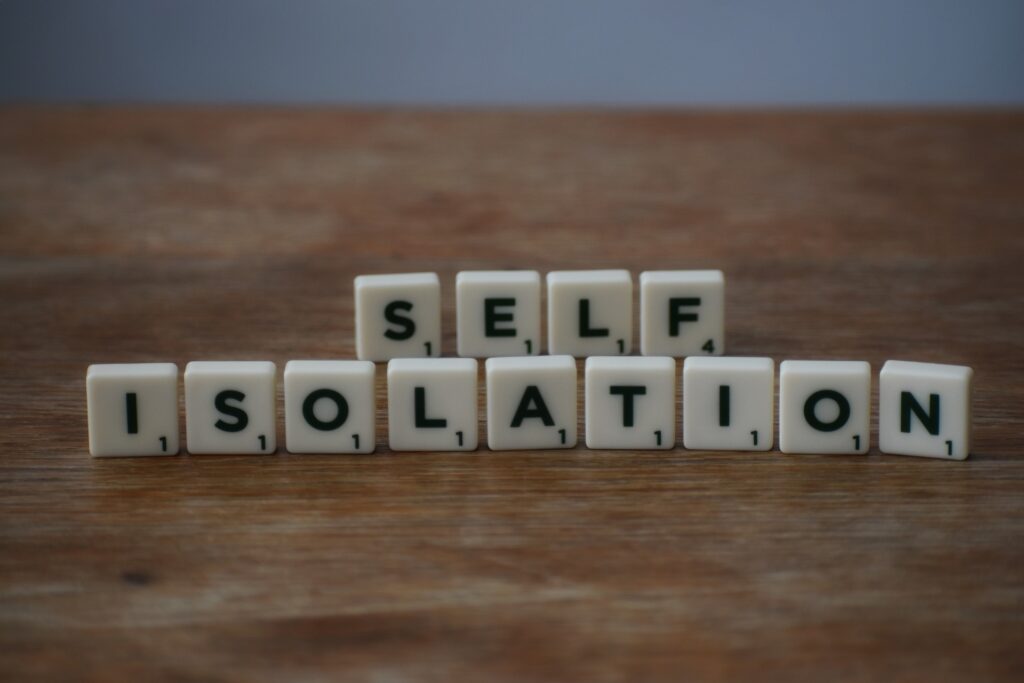 2. When should someone self-quarantine?
As of September 7, 2021, the following can enter Canada:
All Canadian citizens and PR holders,
All American citizens and PR holders who arrive from the US,
French citizens who currently reside in Saint-Pierre-et-Miquelon,
All other foreign nationals who qualify for the fully vaccinated traveler exemption.
As of September 7, 2021. it is mandatory to quarantine if you are not fully vaccinated. Please note that the vaccine needs to be accepted in Canada. See the full list of accepted COVID-19 vaccines in Canada.
You also need to self-quarantine if you or someone in your household:
Had close contact with someone who has coronavirus.
Have one or more of the following symptoms: cough, difficulty breathing, fever, chills, fatigue (see the full list of symptoms)
Have been contacted by the public health services that you may be exposed to the virus.
Please contact your public health authorities immediately if you show coronavirus symptoms during quarantine. For BC Residents, call 811 for BC Centre for Disease Control.
Self Isolation Guidelines for Canada
3. How long should someone diagnosed with COVID-19 isolate?
You must isolate and remain in isolation for 14 days upon showing initial symptoms or receiving your health assessment results (testing positive). You must not leave your isolation place until completing the quarantine period.
4. Do I have to get tested before entering Canada?
As of September 7, 2021, Canada follows a randomized system for tests. You may be randomly selected and notified by the border officers that you must take a randomized test.*
If selected for a randomized test, you:
Must take the arrival test upon entry to Canada, before leaving the airport.
May need to complete a home test kit within 24 hours of your arrival in Canada.
Can continue travelling without receiving your results
*The tests are free; you do not need to pay for testing.
7. Do I still need to self isolate if I received two doses of COVID-19 vaccination?
At this time, if you are not fully vaccinated, you must comply to the 14 day self isolation rule to enter Canada. This means, you will need to complete the 14-day self isolation period whether you are vaccinated or not. See updates here.
As of September, 2021, fully vaccinated international travelers will not be subject to the federal requirement to quarantine. Read more here.
5. Who is a fully-vaccinated traveler?
Accepted vaccines:
Pfizer-BioNTech (Comirnaty, tozinameran, BNT162b2)
Moderna (mRNA-1273)
AstraZeneca/COVISHIELD (ChAdOx1-S, Vaxzevria, AZD1222)
Janssen/Johnson & Johnson (Ad26.COV2.S)

Vaccines not currently accepted for fully vaccinated status in Canada:
Bharat Biotech (Covaxin, BBV152 A, B, C)
Cansino (Convidecia, Ad5-nCoV)
Gamalaya (Sputnik V, Gam-Covid-Vac)
Sinopharm (BBIBP-CorV, Sinopharm-Wuhan)
Sinovac (CoronaVac, PiCoVacc)
Vector Institute (EpiVacCorona)
Other
If you received your vaccines outside Canada, it's still accepted but proof of vaccination must be uploaded digitally in ArriveCAN and must only be in French or English, or certified translation into French or English.
6. What is the government policy for self isolating at a hotel?
The government currently requires unvaccinated air travelers to stay at a government-authorized hotel for 3-nights (check for updates). Travelers can complete the rest of their isolation (11 nights) in their local homes or a different hotel. The total isolation period is 14 days for travelers.
On average, a government-authorized hotel costs 283 CAD + tax per night and 850 CAD + tax per 3 nights. For most people, the government authorized hotels are an expensive option for a 14-day period stay.
GEC Granville Self Isolation Package
At GEC Granville Suites, we offer Self Isolation Packages for our visitors, guaranteeing a budget-friendly and comfortable stay. See pricing and details.
Read our COVID-19 Update here.
Additionally, GEC Granville Suites offer to extend your stay at our hotel after your isolation period is over, or book at one of our student housing facilities closest to your educational institution across Vancouver (GEC Viva, GEC Pearson, GEC Marine Gateway, GEC Burnaby Heights).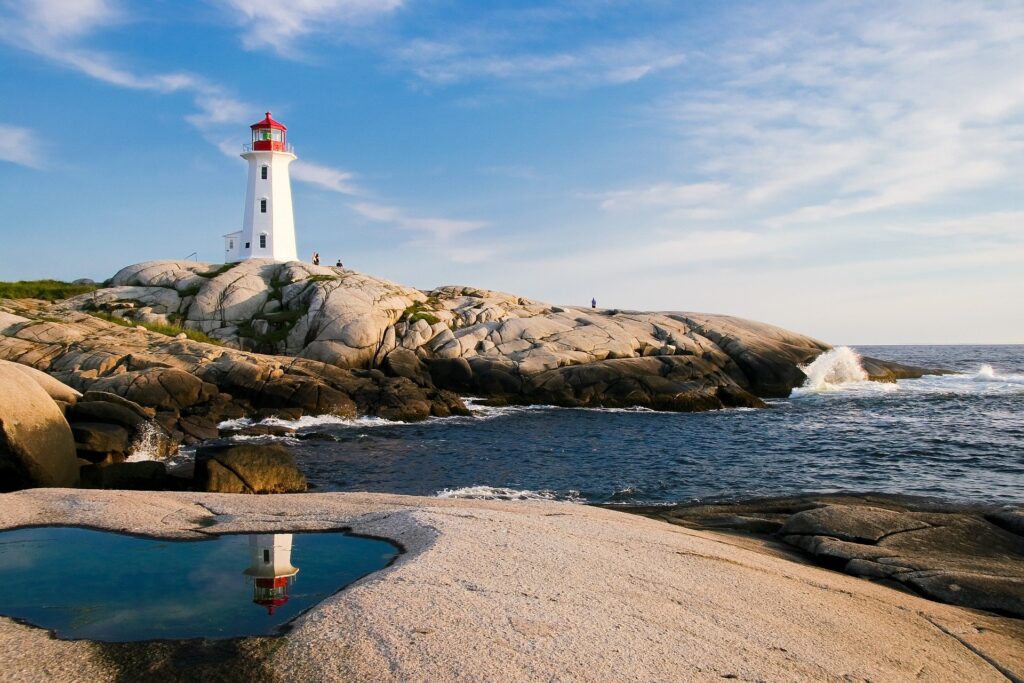 Support During Self Isolation
7. How can GEC support me during my self isolation period?
GEC currently operates several self isolation suites for the general public as well as students arriving in Canada. We offer the following isolation services:
Self Isolation Plan: BC requires all international travelers to complete a self isolation plan. Once your GEC booking is complete, we will send you a confirmation letter, which you can provide when entering the Canadian border.
Airport Pick-Up: Our partner Beaton's Meet & Greet provides safe and professional transportation services from YVR Airport to GEC Granville Suites for our guests and students. Service starts at $70 per trip.
Canadian SIM Card and Phone Plans: We partnered with PhoneBox to set up Canadian phone plans for our international guests and students. SIM cards can ship to your home country or GEC. You can also include your number on your self-isolation plan. Phone plans start at $35 per month.
Food and Grocery Delivery: The 24-hour front desk staff will bring food and grocery deliveries to your door. You are welcome to order groceries to your room ahead of time; our team will be available to stock your suite prior to your arrival.
Free Care Package: Our complimentary package includes all your isolation needs— face masks, hand sanitizer, disinfectant wipes, snacks, bottled water, and toiletries.
Virtual Events: GEC hosts free virtual events and activities, so you can stay up to date even when self isolating. Keep an eye out for our event invitations in the email newsletter (sign up here) or on our social media.
---
We hope the information in this article is useful in preparing you for your travels. We are looking forward to hosting you here at GEC. Safe travels and see you soon!
Direct us questions at hello@gecliving.com