Internet and Phone Service Providers in Vancouver for Students
There are a number of internet and phone service providers in Vancouver Canada that you should know about. In this article, you will learn about the widely-known telecommunications providers, locations to obtain a sim card in Vancouver and reasons for why the internet is so expensive in Canada.
Index | Internet and Phone Service Providers in Vancouver
Frequently Asked Questions
Why is internet so expensive in Canada?
Canada has the 2nd most expensive internet (considering its access to speeds over 41 Mbps). So, why is internet expensive in Canada?
Foreign Investment Restrictions: Major telecommunications providers in Canada are all Canadian, with a few exceptions. Even those that manage to enter the market have to depend on infrastructures of Canadian firms. This is due to the Telecommunications Act of 1993 that requires the telecommunications company to be founded in Canada with a certain percentage of Canadian board and voting shares.
Large Market Share: The Top 5 telecom providers of Canada collect the %87.3 of total telecommunications revenues (mobile, internet, landlines). It is hard for independent providers to acquire market share. So, there aren't newer (or cheaper) companies in Canada.
How fast is internet in Canada?
According to speedtest.net analytics based on the information provided by Statistics Canada (Q1 2022), below are the regional speeds throughout the country:
| Rank | State | Median Download (Mbps) | Median Upload (Mbps) | Median Latency (ms) |
| --- | --- | --- | --- | --- |
| 1 | Newfoundland and Labrador | 86.66 | 7.95 | 41 |
| 2 | Manitoba | 81.61 | 9.67 | 50 |
| 3 | Alberta | 78.56 | 10.37 | 28 |
| 4 | British Columbia | 76.97 | 9.87 | 22 |
| 5 | Ontario | 76.27 | 9.30 | 23 |
| 6 | Québec | 74.59 | 10.05 | 25 |
| 7 | New Brunswick | 72.73 | 7.52 | 37 |
| 8 | Saskatchewan | 61.15 | 8.59 | 30 |
| 9 | Nova Scotia | 58.64 | 6.58 | 30 |
| 11 | Prince Edward Island | 35.82 | 3.88 | 34 |
The Largest Internet and Phone Service Providers Vancouver | Canada
Rogers Communications: With 10,274,00 subscribers as of 2016, Rogers is the largest telecom provider in Canada. Rogers also owns Fido and Chatr Wireless, which offer cheaper alternatives for students.
Telus: As of 2016, Tellus had 8,600,000 subscribers, becoming the second largest telecom provider in Canada. Telus was the first telecom provider that offered the Dual Cell technology.
Bell Canada: Third largest telecom provider that has 8 million subscribers as of 2016. Bell has a 4G LTE Wireless technology, and according to Bell, they have the largest network of data.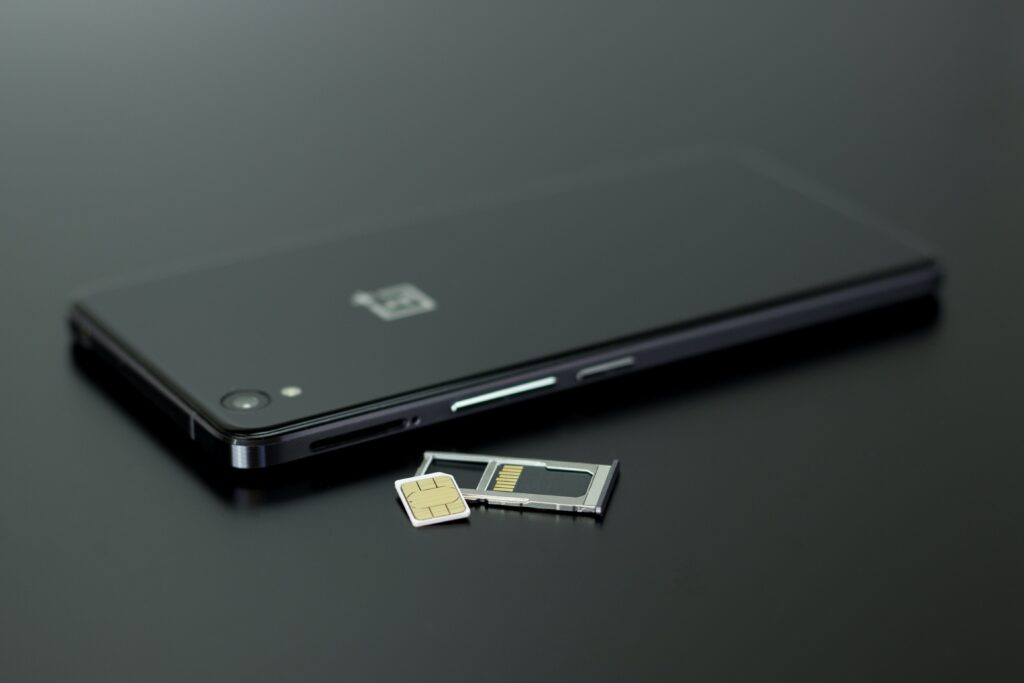 Getting a Phone Number and Internet
Even if you are planning to stay in Canada short term, it may be difficult to communicate with people around you using the phone plan from your home country. You can purchase a new Canadian SIM Card to communicate with your friends in Canada.
Cell Phone Providers Near GEC VIVA
Freedom Mobile – 116 Davie St
Fido – 1191 Robson St
Koodo – 700 W Georgia St
Virgin – 700 W Georgia St
Rogers – 601 Robson St
Telus – 510 Georgia St
Cell Phone Providers Near GEC Pearson & Marine Gateway
Rogers – 492 SW Marine Dr
Freedom Mobile – 6243 Fraser St
Lucky Mobile – 6446 Fraser St
Cell Phone Providers Near GEC Burnaby
Kodoo – 4567 Lougheed Hwy
Fido – 102 E 1st Ave
Chatr – 1641 Commercial Dr
Our Partner: We partnered with PhoneBox to set up Canadian phone plans for our international residents. SIM cards can ship to your home country or any GEC residence, and the local number can be provided when entering the border. Phone plans start at $35 per month.
Internet: Most wireless providers also offer internet and TV packages, as well as special deals for students. Your apartment at GEC already includes free high-speed internet. However, feel free check out deals from your cell phone provider if you are looking for different options.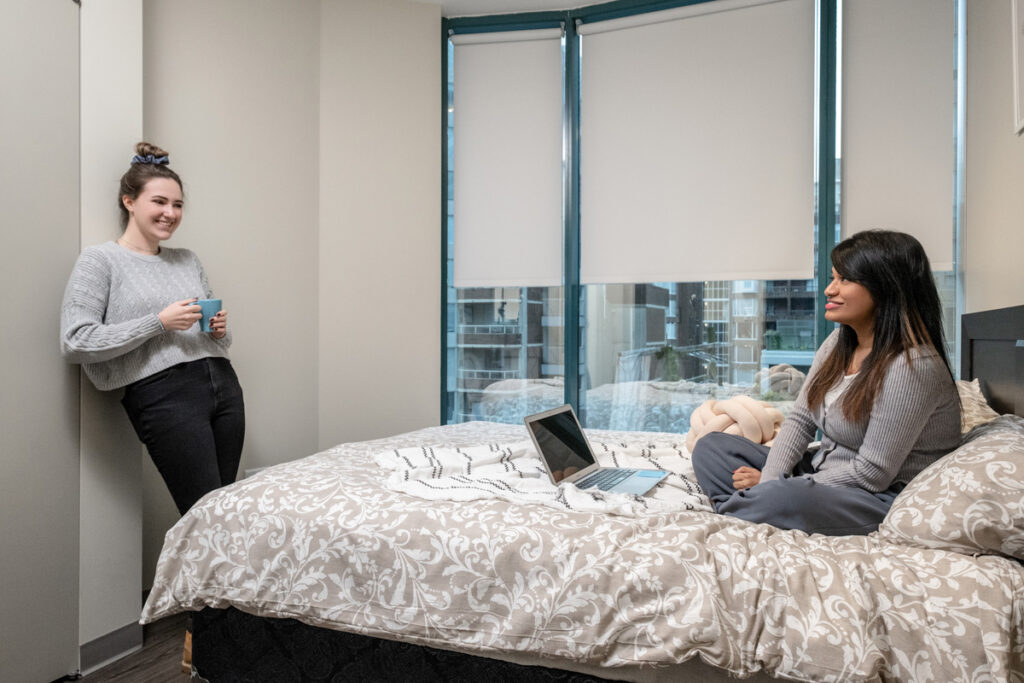 We hope our article on telecommunications providers has helped you make the right decision for your cell phone and internet plans. How about never paying for Wi-Fi at your apartment? We got you covered.
GEC Living Residences have all-inclusive amenities. We have done all the heavy lifting, so your monthly rent includes highspeed unlimited Wi-Fi, all utilities, complimentary amenities and support services in one simple payment.
Bottom Line: Which Internet Provider Is the Fastest?
According to speedtest.net, TELUS was the fastest mobile operator based on the Q1 2022.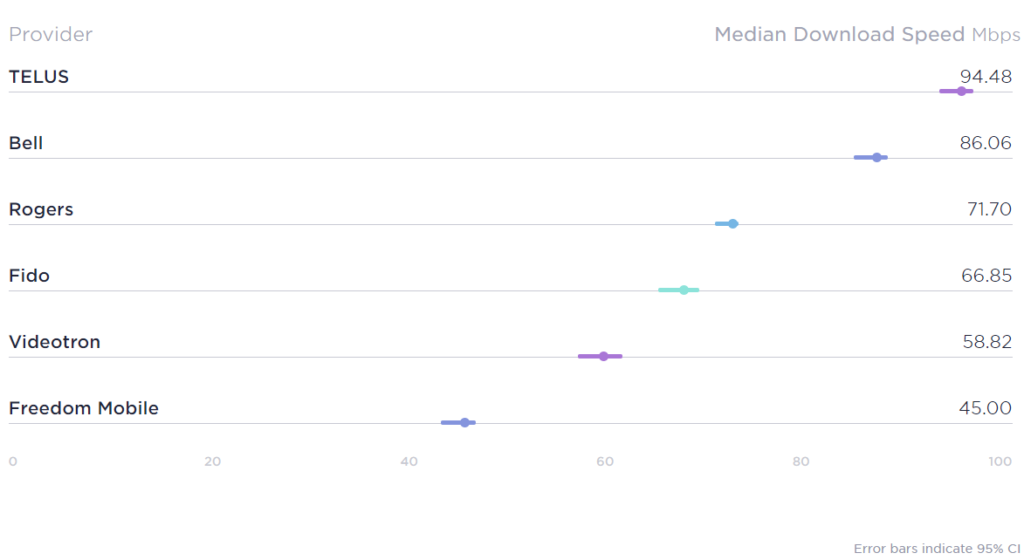 Coming to Canada? Here's What You Should Know
Read more articles to make your transition to life in Vancouver and Canada easier!