British Columbia Institute of Technology (BCIT)
British Columbia Institute of Technology, or with its widely known name "BCIT", is a public polytechnic institution established in 1964. It is the first institution to solely focus on technical education in BC. Currently, 50,000 students attend BCIT every year.

Pros and Cons of Studying At British Columbia Institute of Technology
| | |
| --- | --- |
| PROS of Studying At BCIT | |
| Networking Opportunities | |
| Small Class Sizes | |
| Cohort Learning | |
| Highest Post-Graduation Employment Rate (Job Placement Guaranteed) | |
Index
Where is BCIT located?
BCIT Burnaby Campus, also the largest campus, is just off the Trans-Canada highway. It is near the natural grounds of Deer Lake and Burnaby Lake. The campus is split up into 4 quarters (NW, NE, SW, and SE).
BCIT Downtown Campus, popular amongst Business and Digital Media students, is located on Seymour St. It is home to the Technology Education and Collaboration (TEC) hub, as well as a large-scale IT learning space. You can take a short walk to Pacific Mall or Gastown after classes and explore what the downtown area has to offer.
Other BCIT Campuses:
BCIT Burnaby, "Main Campus"
BCIT Richmond, focusing on aerospace engineering
BCIT North Vancouver, "Marine campus" focusing on marine industry studies
BCIT Delta, "Annacis Island campus" focusing on heavy-duty trades
BCIT Downtown Vancouver, focusing on technology education and IT
BCIT East Vancouver, focusing on digital media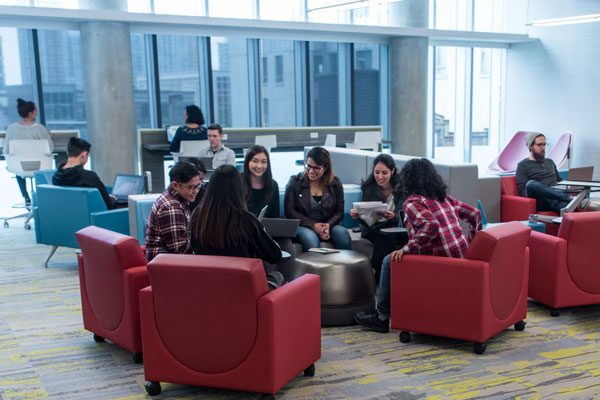 International Students at BCIT
Even though British Columbia Institute of Technology is a polytechnic institution, the environment still has a university feel to it. There are many services available for international students so they can easily adapt to the new environment and academic system. You can review some of BCIT's international student resources below:
International Student Centre: The centre facilitates all the events, activities, and orientation programs for international students. This includes supporting students during their travel to Canada, their arrival, and their quarantine period. In addition, the staff is available for drop-in services to talk about any concerns students may have.
Peer Mentoring: This program connects new international students with continuing students during their first two months at BCIT. Mentor and mentees are usually from different nationalities and programs to maximize the benefits of their time together.
Workshops: BCIT International Centre has several events each month to keep international students engaged. Topics range from information about co-op work permits for international students to understanding Canadian workplace culture.
Most Popular BCIT Programs
BCIT Civil Engineering (BE): The 4-year program helps students develop engineering science, design, communications, and management skills to help them in their professional practice.
BCIT Broadcast and Online Journalism (Diploma): A program that focuses on developing technical skills to adapt to the fast-changing world of journalism.
BCIT Computer Information Technology (Diploma): The two-year program prepares students for a career in one of the most employable industries.
BCIT Business Administration (BBA): This 4-year program prepares students for solving Business problems through critical skills.
Also, read this article that talks about the most in-demand jobs for 2021 and beyond.
BCIT's Degree Partnership Programs
Unfortunately, British Columbia Institute of Technology does not have any degree partnership programs. This may be because of the nature of the school; BCIT is not a community college, rather, it is a polytechnic institution that can offer 4-year bachelor's diplomas. Hence, it makes sense that BCIT does not have partnerships with institutions like SFU and UBC, as it already offers the same or similar degrees.
However, if you'd like to transfer to another institution, you can plan your courses carefully to get accepted. We suggest checking with your advisor and reviewing the BC Transfer Guide carefully if you are interested in other universities.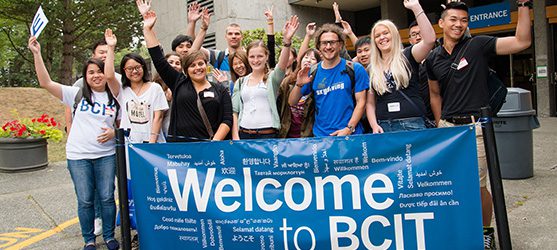 If you want to talk about clubs, you are in the right place. BCIT has a ton of clubs for all kinds of personalities. From the Dungeons & Dragons Club to Snow Club, you can literally find anything in the club list.
You are welcome to open your own club as well, you just need to fill out a detailed form and provide further information.
Check out the full list of extracurricular clubs.
How much is the tuition at BCIT?
British Columbia Institute of Technology does not have a pay per credit system, rather they base their tuitions on a "per semester" system. For this reason, their tuitions vary depending on the program.
Domestic fees and international fees for universities are not the same throughout Canada. If you are not a Canadian Citizen or PR holder, you will pay international fees.
See BCIT's 2021-2022 Tuition for International Students, effective August 1, 2021.
See BCIT's 2021-2022 Tuition for Domestic Students, effective August 1, 2021.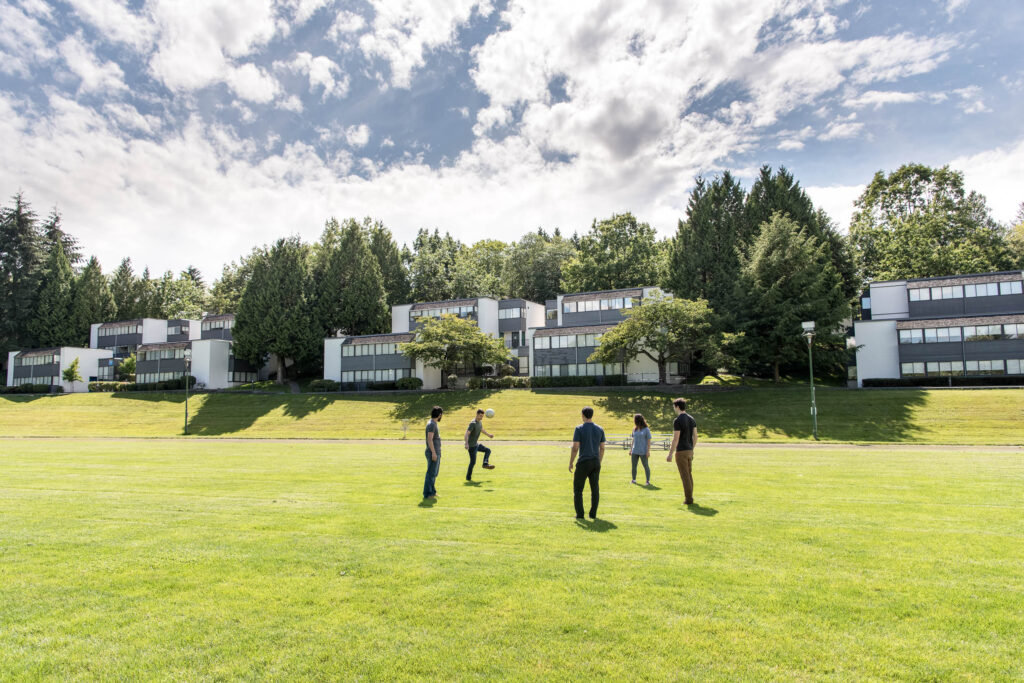 BCIT Student Housing
British Columbia Institute of Technology has campus dorms located within its Burnaby (main) campus, adjacent to the Recreation Facilities Building. You can secure a long-stay accommodation if you are a full-time and cohort-based student. For long-stay housing, you can request gender-inclusive, co-ed, all male or all female suites. You also have the option to book short-stay accommodations if you are a full-time student whose program is 12 weeks or shorter; Short-stay housing is all co-ed.
BCIT Housing units come fully furnished with a kitchen. The cons are the lack of a washer, drier, and dishwasher within the unit. Moreover, BCIT only provides housing for its main Burnaby Campus, which creates significant problems for students who study at other campus locations.
As indicated on BCIT's list of off-campus housing providers, GEC Living Off-Campus Residences are trusted by BCIT. All GEC Living housing options are fully furnished with utilities included (water and electricity). Our apartments come with a fully equipped kitchen, in-suite laundry (washer and drier), heating systems, and free unlimited Wi-Fi.
You can stay at the following GEC Residences near BCIT campuses:
GEC Burnaby Heights to BCIT Burnaby (Main Campus) – 20 mins by bus
GEC Pearson to BCIT Richmond (Aerospace Campus) – 15 mins by bus
GEC Marine Gateway to BCIT Richmond (Aerospace Campus) – 20 mins by bus
GEC Viva to BCIT Downtown Vancouver Campus – 15-minute walk
GEC Viva to BCIT North Vancouver (Marine) Campus – 35 mins by Seabus
GEC Viva to BCIT East Vancouver Campus – 25 mins by bus
Student Accommodation at GEC is a perfect option for out-of-province and international students. You do not have to worry about spending extra money for furnishing a new place or wasting time traveling long hours via public transit. GEC's convenient location(s) ensures you stay right by your campus as well as near central locations.
BCIT Main Campus Buildings Explained
The main campus is in Burnaby, surrounded by tall trees which makes you appreciate the area more, especially in the fall.
Student Association Centre
To enter the SE2 building, you walk through a large outdoor seating area. The Student Association operates the building offering career services, entrepreneurship help for start-ups, and health services. The campus Print and Copy Services are also located in this building. Underneath the Student Association, the Habitat Pub is located. Most students like to go there for a quick beer and comfort food; any pasta you order from Habitat tastes amazing. This area is especially vibrant during the warmer seasons.
Health Sciences Centre
Facing Willington Avenue, the new Health Sciences Centre was recently launched in 2021. The $78 million project is one of the largest training centres in Canada to offer health simulation. Students who are registered in programs such as nursing, cardiology, sonography, pediatric, and nuclear medicine take simulated classes and experience real-life scenarios.
Broadcast Centre
The Broadcast Centre is one of the coolest places on campus. Media students use the studio space for news shows, live concerts, short films, and commercials – All the gear you may need while shooting is provided here. There is a computer lab for editing video content, and the hub for the Evolution radio (107.9) is also located in this building.
Recreation Services and Fitness Centre
This is where you will have the most fun. From Monday to Friday, you can participate in intramurals like co-ed volleyball, co-ed futsal, dodgeball, basketball, floor hockey, and badminton. The fitness centre has been updated in 2016; since then, it has large powerlifting and free weights area, a functional training area, and large lanes for accessibility. In addition, there are drop-in recreation classes including archery, climbing, and boxing! A good place to be if you are looking to blow off some steam!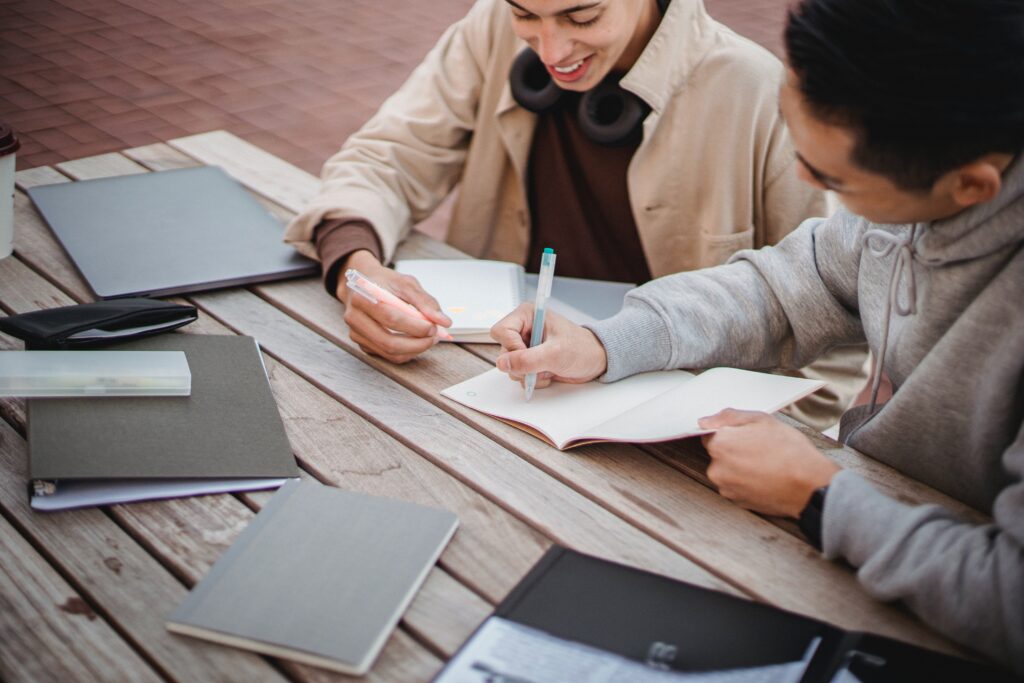 Things to Consider Before Attending BCIT
High Workload: You will find yourself attending 7 courses in a term. To be completely honest, depending on your program, it might even be more. Most students here will tell you that the workload is insane, but this means you can practically get a bachelor's degree in 2 years. If you can decrease social outings and study hard, the results will be well worth it; Any degree or certificate from British Columbia Institute of Technology is highly regarded across Canada.
No University Partnership (Transfer) Programs: Unlike other universities or colleges, BCIT does not have set partnerships with other institutions. This means, if a student would like to transfer their studies, they would have to review the BC Transfer Guide carefully and try to get all the help you can from your admissions advisor and your faculty professors.
Cohort Education: Students are grouped in "sets"; this means you will be beginning and completing your education with the same group of people. All academic experiences including group projects will also be shared with these people. Since 50,000 students attend British Columbia Institute of Technology each year, the school indicates this is a way that allows students to make deeper connections with their peers. You can read more about the BCIT cohort education and sets system.
Pre-set Courses: Full-time programs at require pre-determined courses to be taken. This means you cannot personally choose the courses you will be taking. If you are studying part-time though, you have the option to choose any course you would like to take.
Limited Campus Housing: British Columbia Institute of Technology has residences on its main Burnaby campus. However, there are no dorms within the other 5 campuses, which makes it especially difficult for international and out-of-province students. BCIT recommends GEC Living Residences conveniently located right by the campuses or near public transit stops for an easy commute.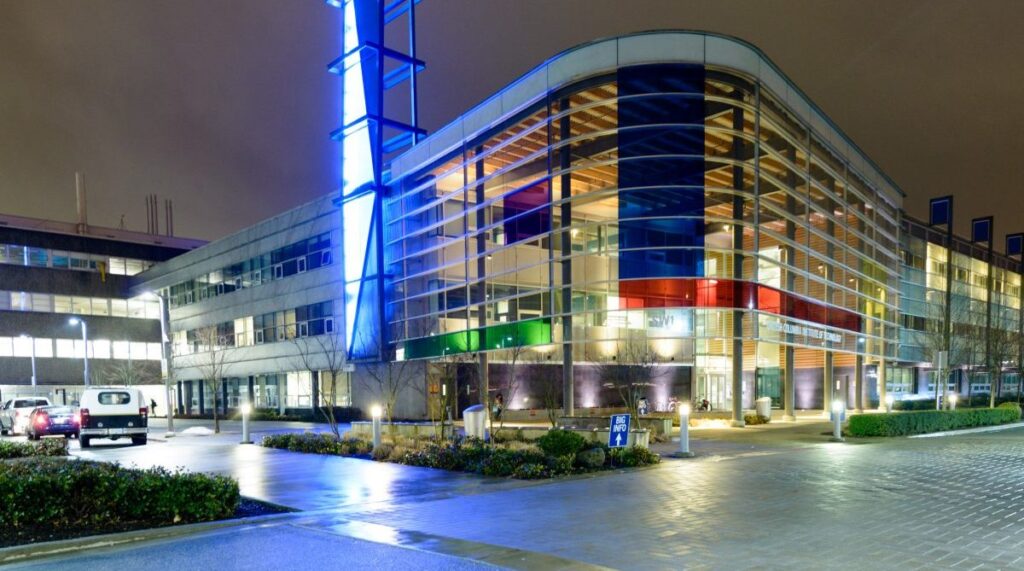 Why Choose British Columbia Institute of Technology
British Columbia Institute of Technology is reputable as one of the most prestigious polytechnic institutions in Canada. A degree from BCIT prepares you for the workforce with education beyond academic practices.
Networking Opportunities: Combining theory and practice, the institution assigns students projects supported by the industry, internships, and co-op opportunities, which create a network for the student. Despite the large student population, classes prioritize one-on-one attention from instructors. When class sizes are small, students can connect with their peers and develop a deeper understanding of topics discussed in class.
Cohort Education: As we previously talked about cohort groups, it can be both a good and a bad system for students depending on their learning preferences. The good part is though, students in cohort groups begin and complete their learning experiences together throughout their time in the academic program. Set groups can help students create life-long relationships and strong collaborative skills.
GEC Student Residences Near BCIT
GEC Burnaby Heights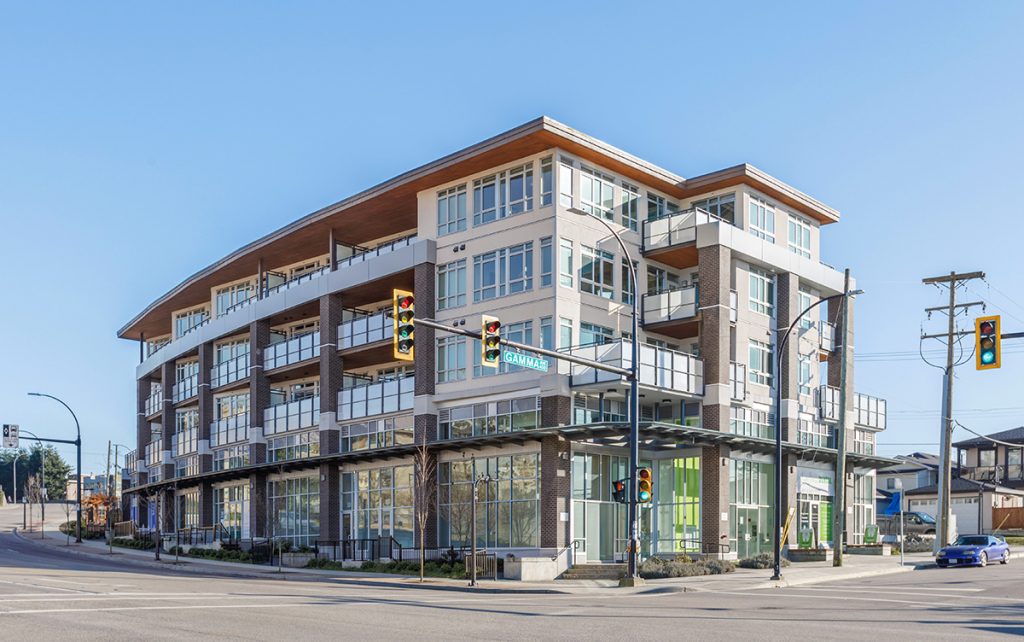 GEC Burnaby Heights is located in a vibrant Burnaby community with unique shops, local restaurants, and community events. Explore the city with direct access to Downtown Vancouver or Burnaby Mountain within 20 minutes.
GEC Viva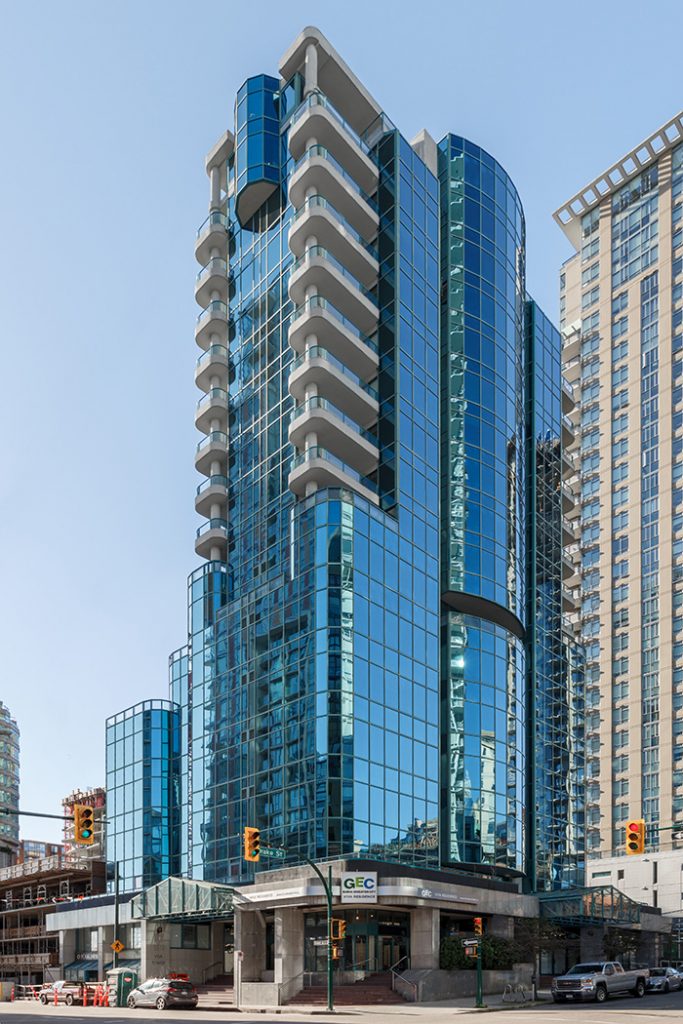 GEC Viva is a 17-floor student housing and accommodation tower in the heart of Downtown Vancouver, featuring panoramic views of the city and the North Shore Mountains. Watch the city come to life on the famous Granville Street and experience a bustling Vancouver like no other.
Read About Other Schools in Vancouver