Are most apartments pet friendly in Vancouver? | Vancouver pet-friendly rentals
Renting a place to stay is already hard, not to mention if you have a furry friend/roommate with you, it would be challenging! With a limited rental housing supply, it is even rare to see a "pet-friendly" apartment in Vancouver. But that's okay! We are here to fill you in with some knowledge about Vancouver pet-friendly rentals and help you target your next pet-friendly apartment in Vancouver!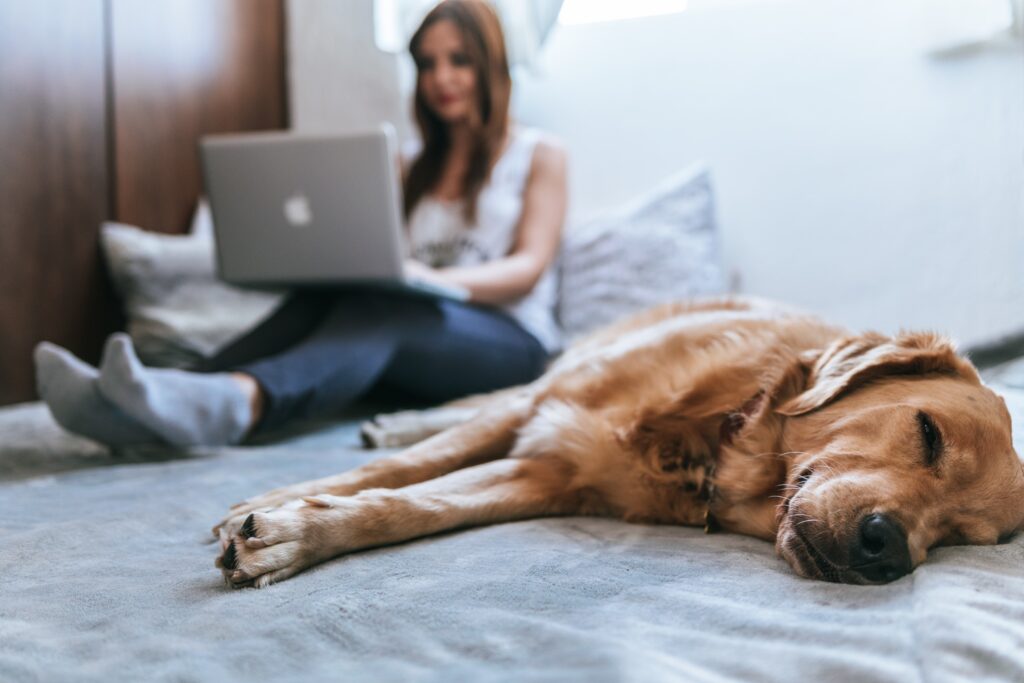 Jump to:
Vancouver pet-friendly rentals – Are Pet Allowed in Apartment in Vancouver?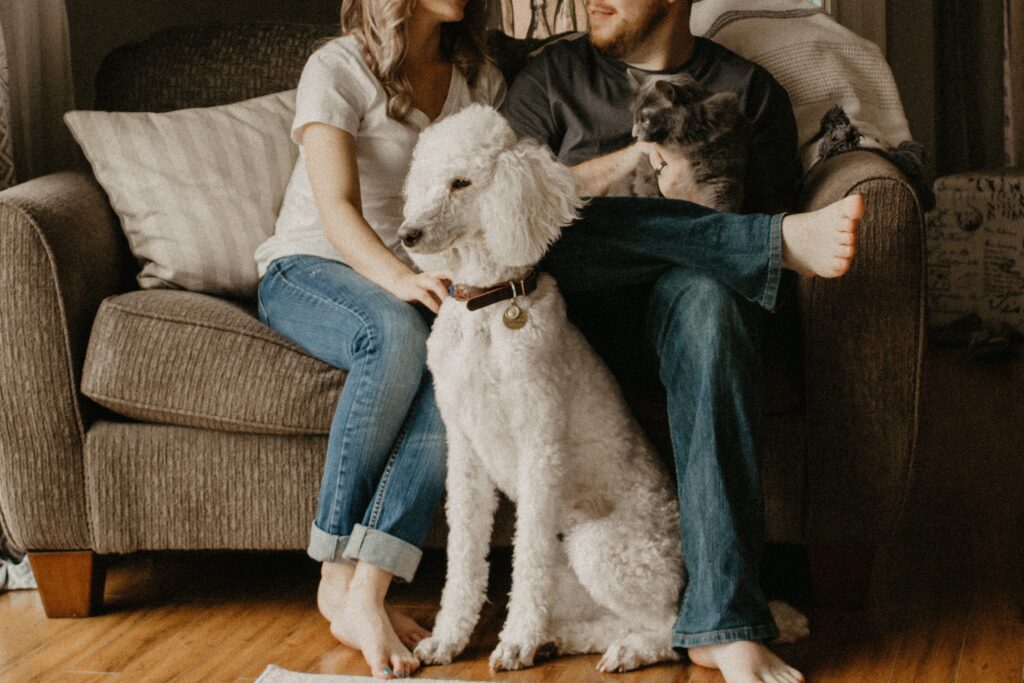 We know when this topic comes to your mind, this should be the most common question to ask. Are Pets allowed in the apartment? Can BC landlord deny pets? In 2020, Vancouver City Council has voted to end the "no pets" policy in the rental contract. The movement, however, has not been updated and there is still no new policy implemented regarding this issue. With no further updates at time moment, under section 18 of the Residential Tenancy Act, a landlord can restrict the size, kind, and number of pets and can make other reasonable pet-related rules that the tenant must follow such as asking for a pet damage deposit of up to 50 percent of the monthly rent. In other words, landlords still obtain the most power of deciding whether they allow pets in their apartments.
Vancouver Pet-Friendly Rentals – Tips for Finding Pet-Friendly Apartments
We know it is not easy! But don't panic! We had some tips for you to find your perfect rental apartment.
1. Prepare a Pet Resume
You may wonder, what? Do pets also need a resume? It may not be mandatory, but it is always good to have it prepared (some landlords may ask for it!). In the resume, you can include the tenant (yourself) information, animal information, and tenant references. The BC SPCA has an article that tells you everything you need to be aware of, the rights and obligations to rent pet-friendly housing. Download the PDF below for the Renter's Guide, a template of a pet resume is included for your reference.
2. Use "Pet Allowed" Function on Market rental websites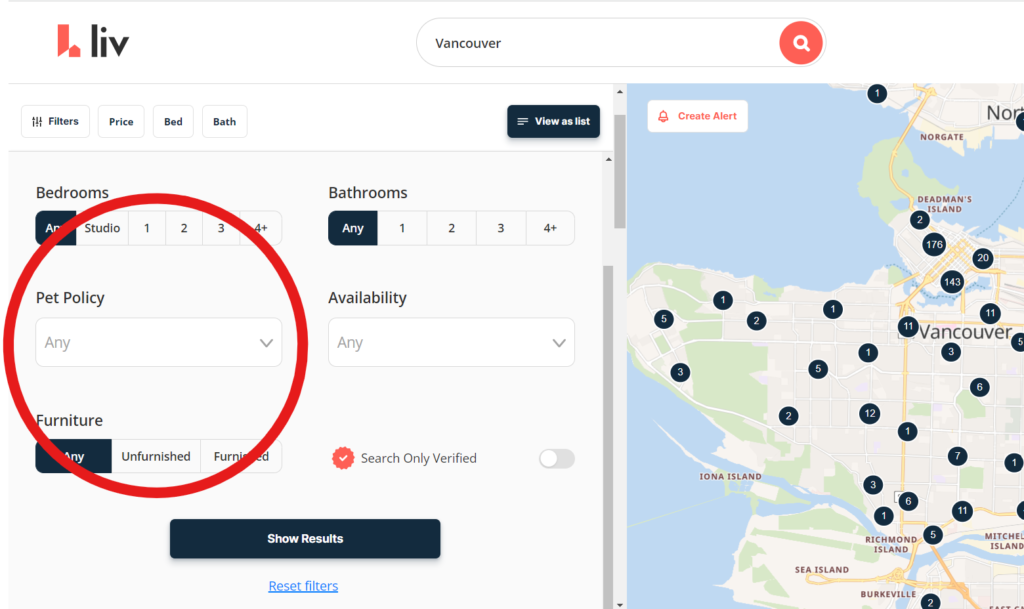 One of the best ways to find Vancouver pet-friendly rentals is to turn on the "Pet Allowed" function when you search on market rental websites. Websites like Craigslist, Zumper, live.rent and even Facebook Market Place has a pet policy filter. It will definitely save you some time browsing all over the internet! If you still struggling on finding an apartment in Vancouver, you can dive deeper into other blog post: Tips For Renting In Vancouver (For First Timers)
3. Rent at Pet Friendly Buildings
In GEC Living, we also offer pet-friendly rentals in Vancouver to our residents! GEC Marine Gateway and GEC Pearson are the two properties we allow pets in the apartments.
GEC Marine Gateway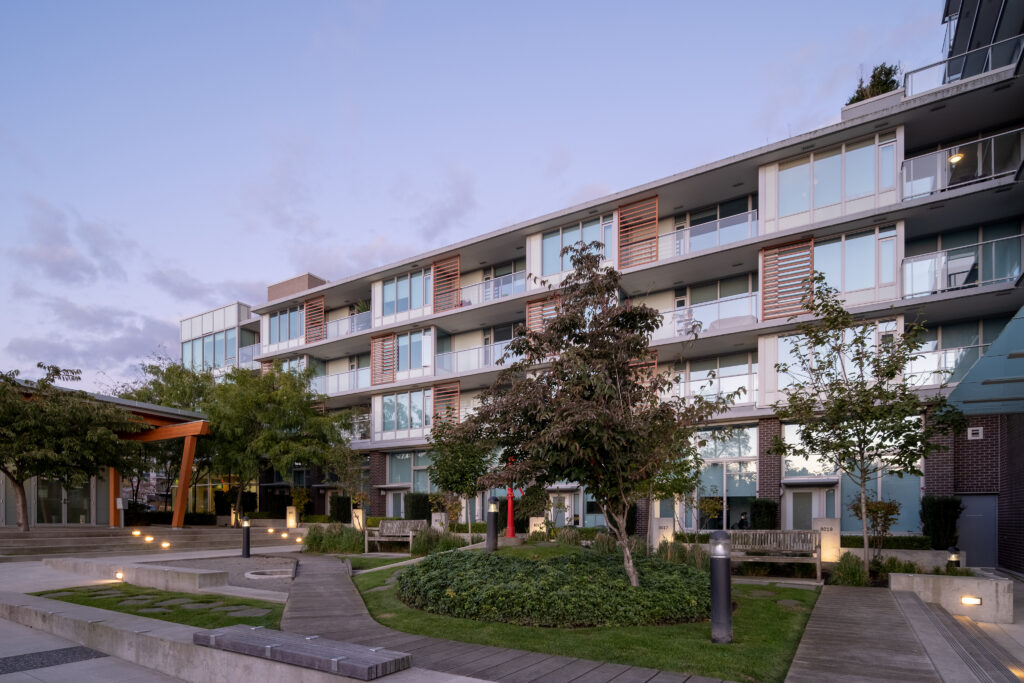 GEC Marine Gateway consists of our two newest buildings, featuring modern designs and energy-efficient amenities. This residence includes a beautifully landscaped outdoor area with gardens, seating, and public art. All apartments offer a generous balcony or patio. GEC Marine Gateway is a 1 minute walk from restaurants, shops, services, and the Marine Drive Skytrain Station.
GEC Pearson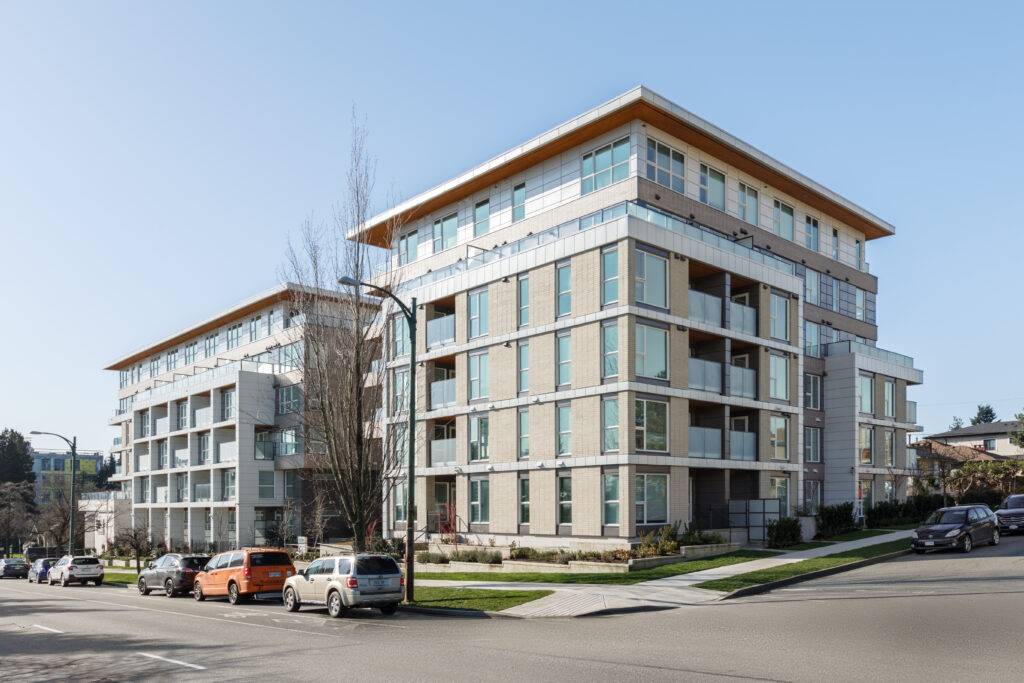 GEC Pearson is located in one of Vancouver's most central and convenient neighborhoods. is just minutes away from the popular schools, parks, shopping centres, and attractions. Just steps away from the Skytrain Station, you can enjoy a fast commute to Downtown Vancouver or Richmond.
Both properties are located near pet-friendly parks, and if you are interested in GEC Living, please don't hesitate to contact us here with a brief description of your furry friend!
More Articles On Living In Vancouver