Accounts Based in Vancouver 2022 – #SM Influencers
Looking to live your best life in Vancouver? Need to know all the fashionable restaurants, next trends in fashion, and always enjoy lifestyle content? Look no further; here are the best social media accounts based in Vancouver in 2022. You'll love these Vancouver influencers and content creators!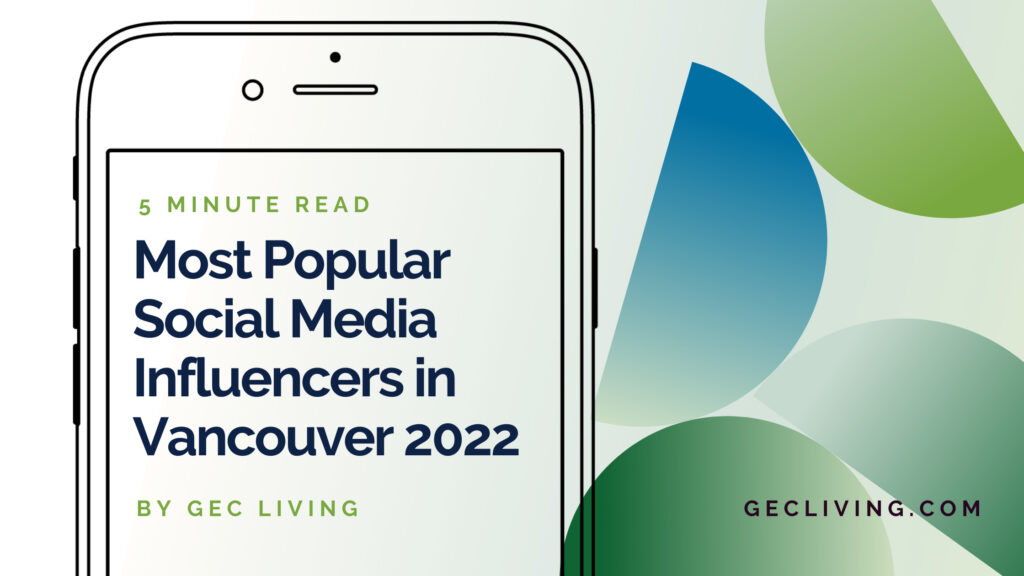 Accounts Based in Vancouver | 2022
Niche: Food
Emma has been on the Instagram scene for a very long time; Whether you are a local of Vancouver, or just visiting you'd know who she is. So, Emma is definitely the number one social media accounts you should follow based in Vancouver.
From budget-friendly options to luxurious dining experiences, she has Emma has up-to-date, frequent content for all food lovers. Follow her for all kinds of food recommendations and be the first to know about the coolest spots in Vancouver.
Niche: Student Life / Travel
Need a friend to help you go through the ups and downs of being an international student in Canada? Rachel has been there and done that. She will help you with your study permit, choosing the right school as well as post-graduate immigration processes.
Rachel also has lifestyle and travel content where she explores attractions around and near Vancouver. She has one of the most informative social media accounts based in Vancouver, targeting the student audience.
Niche: Photography
Mirae is an extraordinary photographer whose work has been displayed by Lufthansa, WestJet, Blundstone, Burton, and many other outdoorsy name brands. You can check out her photos as she travels across British Columbia to discover scenic spots for her visual work.
Niche: Travel / Lifestyle
Alright, Emi is totally living the life of our dreams. Her Instagram is a love letter to Vancouver. You can see the city from her point of view and leave feeling in awe of the beauty of the city. You can also visit her photoblog as she travels quite often, and writes about the details of her travels.
Niche: Travel / Photography
Steven's account is our go-to for photography with a gloomy feel. Despite his absolute dream of an Instagram feed, Steven is also an internationally recognized Creative Director. Some of his well-known projects are for Volvo and Tourism Dubai.
Niche: Lifestyle
A Vancouverite who absolutely knows the best spots to take a photo. Alex is an expert on luxurious travel, and she has definitely an eye for the special details. You'll find her carefully curated grid so relaxing and inspirational. She is one of the coolest lifestyle and fashion influencers based in Vancouver.
Rising Stars | Growing Influencer Accounts Based in Vancouver 2022
Niche: Books
Lindsay is someone you want to follow if you are looking for good book recommendations. She is one of our favorite #bookstagram-mers in Vancouver. She reads and reviews books including contemporary fiction, literary fiction, non-fiction, and self-help. You'll love Lindsay's honest reviews; eventually, you may find yourself waiting to hear her review before starting a new book! Oops!
Niche: Student Life / Lifestyle
Erika will soon become your favorite person to follow! She has so much positive energy that you can literally feel it through your screen. She shares the best spots for shopping, eating, and hanging out in Vancouver and she also has lots of content tailored to university students.
Niche: Food
Karen is definitely a rising star; the quality of her photography and detailed reviews sets her apart from the other Vancouver foodies. You can find the hidden gems of Vancouver on Karen's page. Bonus: She also has frequent giveaways!
Niche: Food
Jessie is another emerging foodie who has very detailed reviews. You'll have all the tips you may need before even going to a restaurant! Jessies makes sure you have photos of the food as well as the interior of the restaurant, which absolutely helps those of us who have a hard time making a decision!
Niche: Lifestyle / Fitness
Alright, gym-goers! This one is for you. Yes, Kodie is body goals, but he also has so much informative content. Follow Kodie if you want to get fitness tips from a personal trainer who has 10 years of experience!
GEC Influencers Based in Vancouver 2022
Niche: Humour / Lifestyle
Chioma is all of us. She shares her thoughts about the instances from her daily life, and they are so damn relatable! Feeling blue? Meet your new best friend; she will cheer you up! And, we are sure Chioma will be one of the most popular TikTok accounts based in Vancouver in 2022!
Follow Us on Instagram! @GECLiving | Accounts Based in Vancouver 2022
Blogs By GEC