A Day in Life in Vancouver as A Student: Carolina from Chile
Who is Carolina?
Hello everyone. This is Carolina. I am from Chile. I recently moved to Vancouver, Canada to learn English. I will talk about my experience living at the GEC Viva Residence and attending ELS Language Centers. A typical weekday for me is very busy. Let's begin talking about a day in life in Vancouver as a student!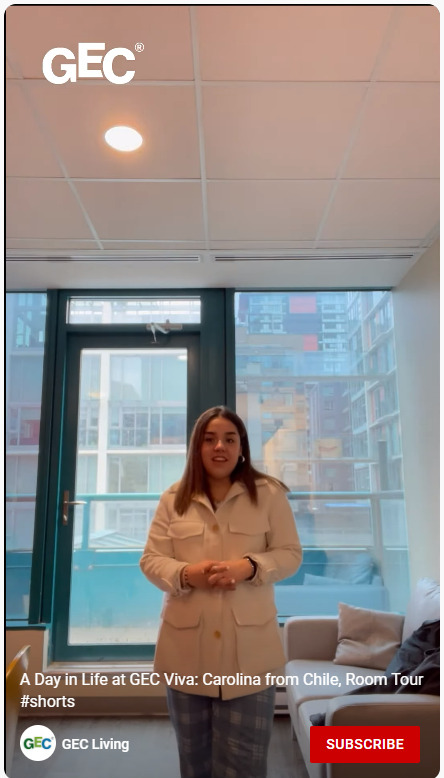 Morning: English Classes at ELS Language Centers
In the morning, I have breakfast in my apartment. At GEC Viva, we have a fully equipped kitchen with pots, pans, plates, and all the other cooking supplies you may need. I eat a quick breakfast and head out for class.
My language school ELS is located on Howe St. and I have to be ready for class at 9 am. It usually takes me 15 minutes to get to ELS. There is Tim Hortons and Starbucks right across the building. It's also a short walk from Canada Place, which has amazing ocean views.
Inside ELS, there are several classes and a common area where you can study or have lunch. As you can see in the video, the classrooms are very big. Currently, I am enrolled in an Intensive English program, and I am taking 4 courses: Grammar, Writing, Listening, and Speaking. Each class is 1 hour long. In between classes, we usually have a 15-minute break.
Afternoon: Lunch Break and Activities
We have a 1-hour lunch break. During lunch, I hang out with my friends in the common area and eat the lunch that I prepared in my apartment kitchen the day before. My classes end at 4 pm. After class, we have the option to attend one of the activities organized by my school such as skiing, going to the museum and parks. As I said, they are optional and very cheap for students!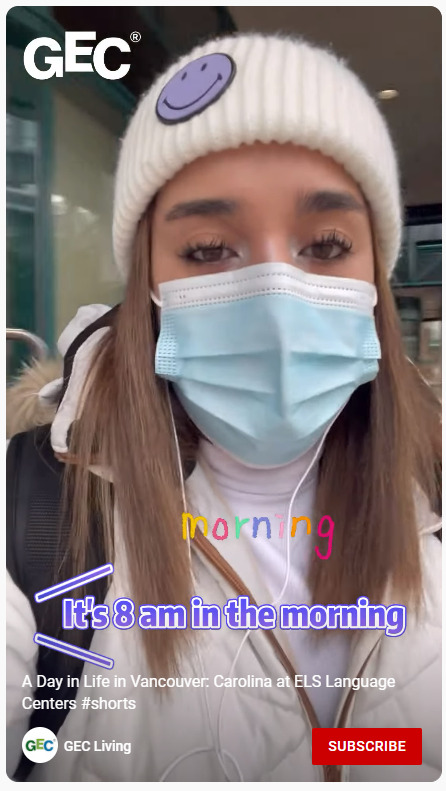 Evening: Exploring Nature
Classes end at 4 pm, and since we are in March, the sun is still out — Now, it's time to explore Vancouver! You can find nature everywhere in Vancouver. I love biking, so I sometimes rent a bike and ride through Stanley Park Seawall. The other day I noticed a cute bunny hanging around while I was biking. So, I stopped and gave it some of my snacks. Seeing animals in nature and living a short distance away from hiking trails are some of the many perks of living in Vancouver.
A Day in Life in Vancouver as A Student: Living at GEC
I have been living at GEC for a few months now. Living here helped me transition to a new culture a lot easier. I didn't have to worry about finding an apartment, a roommate, or furnishing a new place which was really helpful. All I had to do was to empty my luggage and everything else was ready for me. I enjoy cooking in my own kitchen, going to the residence gym, and especially walking to classes. I highly recommend GEC to international students who are planning to come to Vancouver!
A Day in Life in Vancouver as A Student
GEC Viva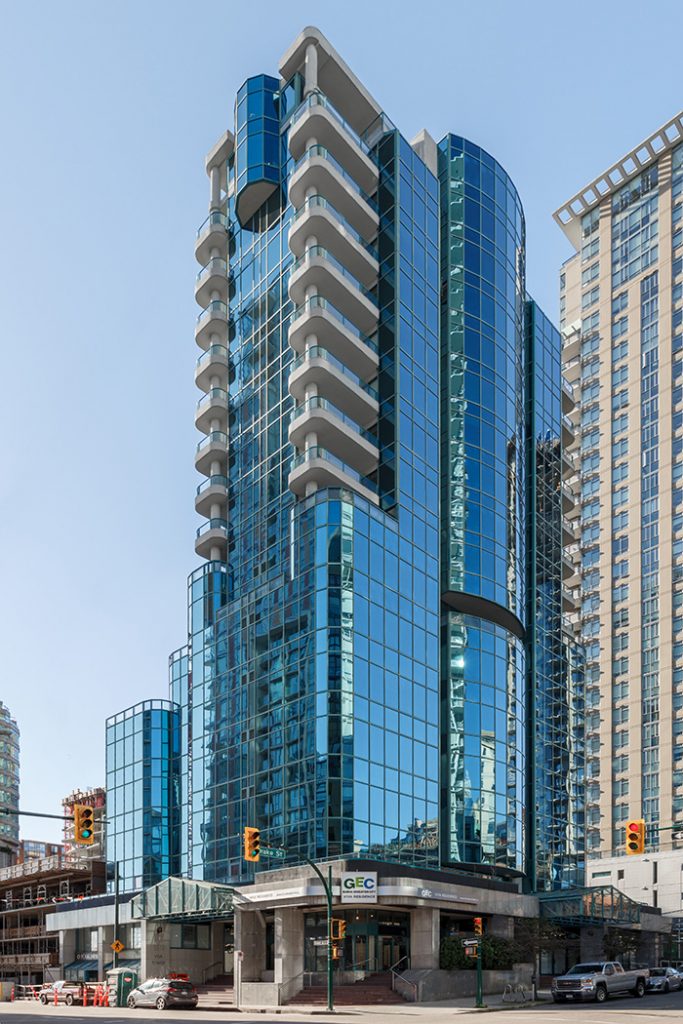 GEC Viva is a 17-floor student housing and accommodation tower in the heart of Downtown Vancouver, featuring panoramic views of the city and the North Shore Mountains. Watch the city come to life on the famous Granville Street and experience a bustling Vancouver like no other.