Dec 13, 2021 Newsletter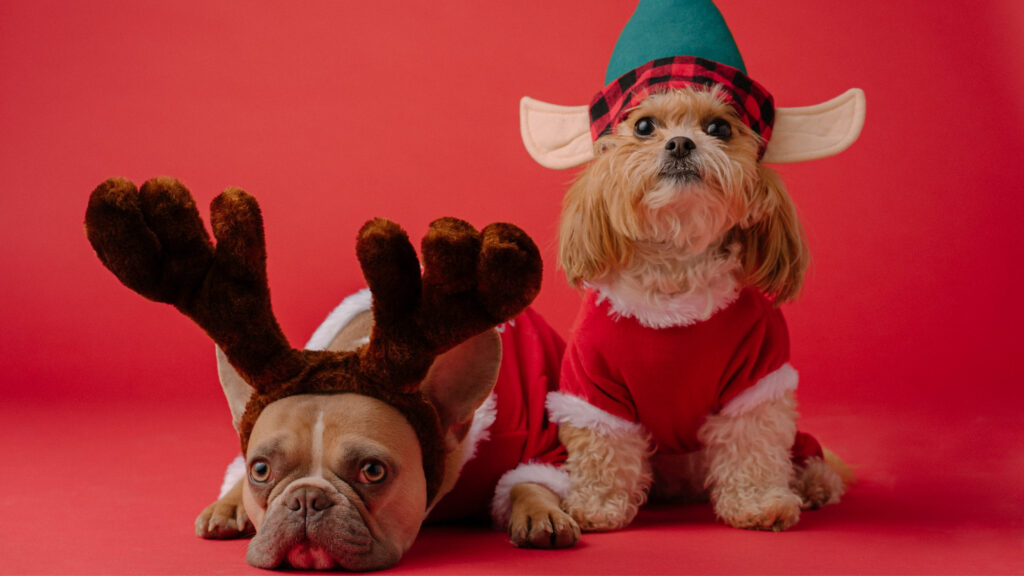 All We Want For The Holidays Is…
Dear Santa,

We want to thank you for blessing us with such a lovely holiday season. We think we have been very nice this year, so we made a list of things we would like. Here it goes:
A week of working from home
Seeing our management team in Santa/Ms. Claus costumes
A tower made of chocolate (Ferrero Rocher, to be exact)
Standing desks
More Instagram followers
We think that's about it. We'll leave some cookies and milk for you in the lobby.

Happy Holidays,
Julie & Hazal 🤶🤶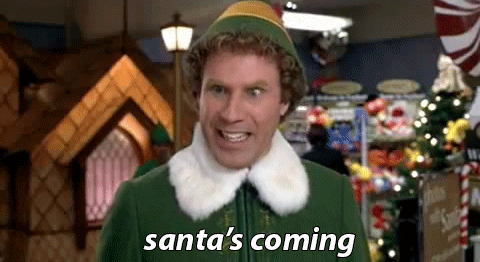 Holiday Office Hours
20 Dec to 23 Dec: Regular Hours
24 Dec: 8 am to 12 pm
25 Dec and 26 Dec: Office Closed.
27 Dec to 30 Dec: Regular Hours
31 Dec: 8 am to 12 pm
01 Jan to 03 Jan: Office Closed.
04 Jan: Back to Regular Office Hours.
---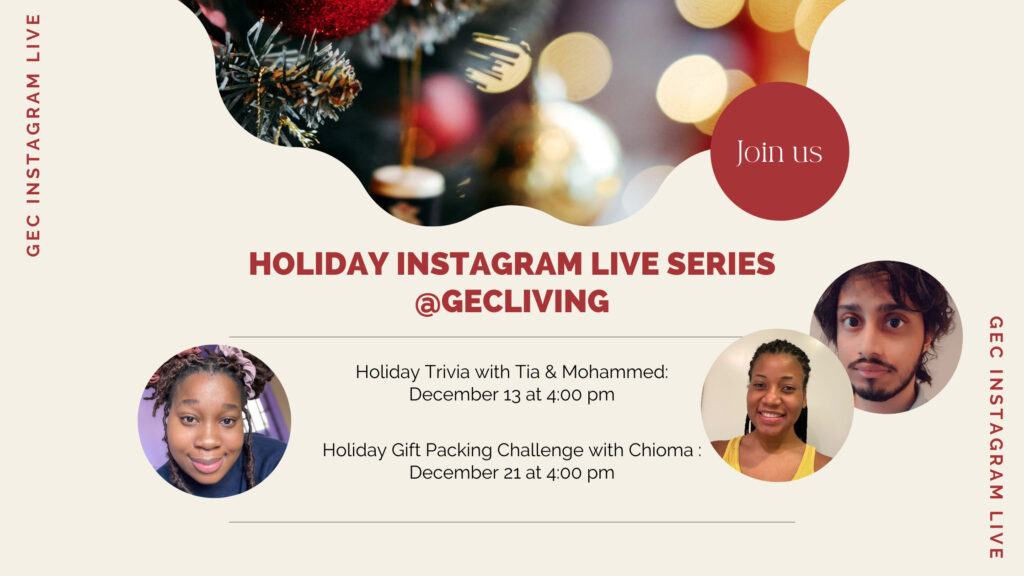 Holiday Instagram Live Series
GEC Games
Beginning on the second week of December, we will be hosting GEC Holiday Games live from our Instagram page! We have 3 lovely residents joining us for these games and we are very excited for you all to participate on your phones as well. The details are listed below:
TODAY, Monday, Dec 13th, 4:00 pm: Tia and Mohammed join us in answering questions at our Holiday Trivia! Tune in at 4 pm sharp to see who will get the most questions right. You can join us on your phone and answer the questions with us as well.
Tuesday, December 21st, 4:00 pm: Chioma will be participating in our Holiday Gift Packing Challenge! She will be wrapping some surprise gifts for our future giveaways. Let's see how many she can wrap in 5 minutes while answering some holiday questions!
Follow our Instagram page so you do not miss the live games!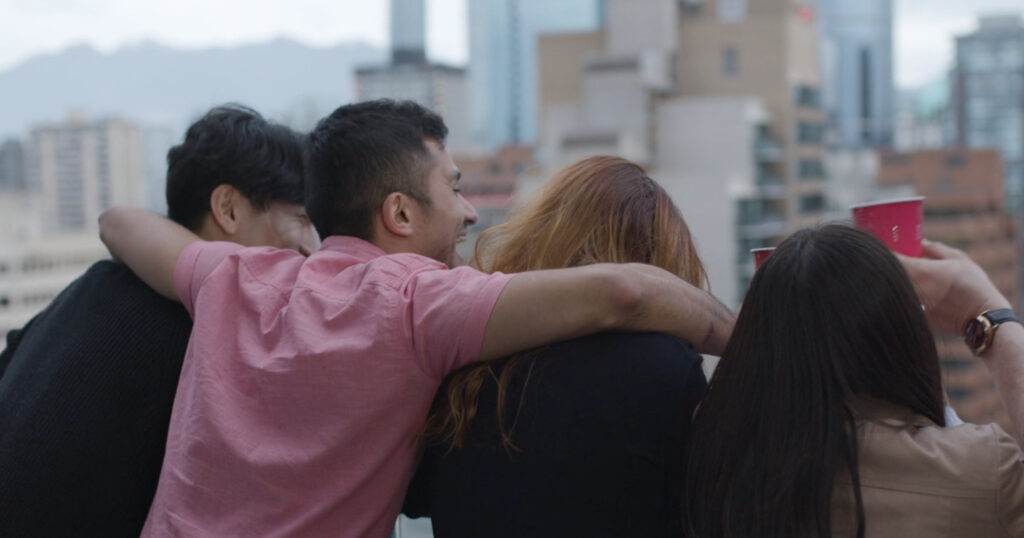 GEC Club
Exclusive Discounts
We are so excited to announce that we have partnered with several local businesses to offer exclusive discounts to our GEC residents!
Learn more about our partners who generously offer exclusive deals and get discount codes below. 👇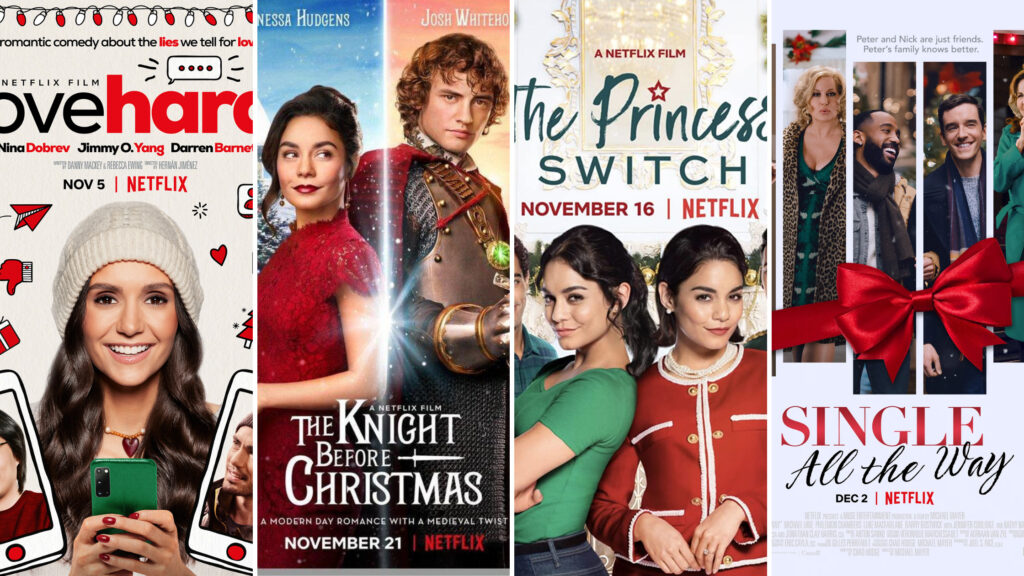 Cheesy Holiday Hits Rated
Hazal's Review
Welcome to another round of film reviews. Let's look at some of the most popular movies that became Christmas classics over the years.
Love Hard (2021) |⭐⭐| A fresh take on happy endings with a blonde prince charming, Love Hard tackles the hardships of today's online dating world. Natalie falls in love with a dream guy she meets through a dating app, she travels to his hometown only to find out he does not look like his photo AT ALL. We still get a happy ending, but I won't spoil it for you!
The Knight Before Christmas (2019) |⭐⭐⭐⭐⭐| This is a very simple film but it is absolutely adorable that it became a holiday stable for me. A medieval knight gets transported to today's America. He has to learn the customs, and also find a way to go back home. While trying to adjust to this world, he falls in love with a pretty high school teacher. I watch this every holiday season since it came out and I love it; feel free to join me with some popcorn!
The Princess Switch (2019) |⭐⭐⭐| Since 2019, Netflix now has 3 The Princess Switch movies. This series wins the award for being the cheesiest of them all! I think the first two films are great but the third one is not worth the time. The story follows a baker from Chicago (Stacey) travels to the Kingdom of Belgravia to enter a baking competition. In Belgravia, Stacey runs into Lady Margaret, a royal duchess, who looks exactly like her! They switch places and the fun begins.
Single All the Way (2021) |⭐⭐⭐⭐| This is a cute holiday movie with an overly-used storyline; it all begins when Peter asks Nick to join him for the holidays, as his boyfriend, because he does not want his family to talk about how single he is! This gives us the LGBTQ+ representation in a holiday movie we've been waiting for. You can cozy up on your couch and enjoy this one. If you like Single All the Way, you can also watch The Holidate on Netflix.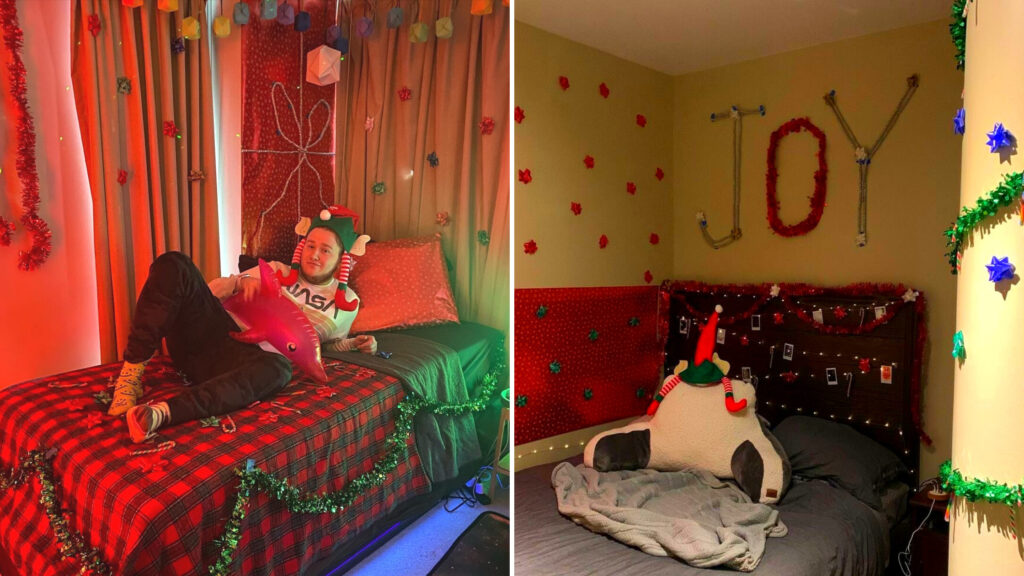 Room Decoration Contest
GEC Rooms
Our Annual Room Decoration Contest is here; show us how you decorate your room for the holiday season and win a gift from us! 🧝🎄🎁
The first place winner will receive a House of Marley Mini Wireless Speaker ($179.99 value).
The second place winner will receive a Keep Cup reusable coffee cup ($36 value).
To Enter: Take a photo of your decorated space at GEC, tag @GECLiving and use the hashtag #GECLiving. 💖
DIY Holiday Contest: We continue sharing some of our favorite DIY holiday ideas on our social media! Check them here. You can win a $100 Apple Gift Card if you post TWO DIY creations on Instagram before Christmas! Don't forget to tag us @GECLiving. 💖
---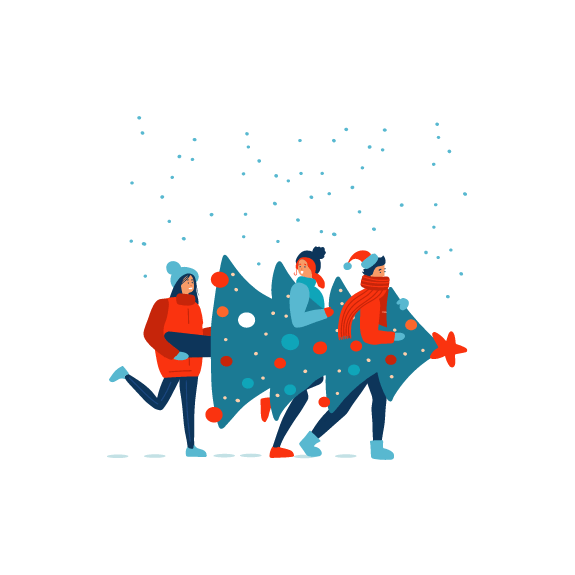 Review Us on Google!
Enter to win a $25 gift card
Enjoying your time at GEC? Leave us a written review and we'll randomly draw a resident every newsletter to win a $25 gift card to a business of your choice! (We'll send you a list to choose from.)
Your Google name must match the name in your reservation to qualify.
Winner: Mohit
Leave us a review:
Viva | Burnaby Heights | Pearson | Marine Gateway
---
Community Events
Please take necessary COVID-Safety precautions in large crowds.
Free Skating at Robson Square
Celebrate winter in style with skating in the heart of downtown Vancouver. Open until Feb 28.
Bright Nights at Stanley Park
Take the bright nights train through the magical forest of Stanley Park. Nov 26 – Jan 2.
Vancouver Festival of Lights
Experience a magical winter wonderland with more than one million lights decorating the VanDusen Botanical Gardens. Nov 26 – Jan 3.
Michelangelo's Sistine Chapel: The Exhibition
Experience the 34 frescoes adorning the Vatican ceiling in a breathtaking, life-sized close-up view. Nov 19 – Dec 23.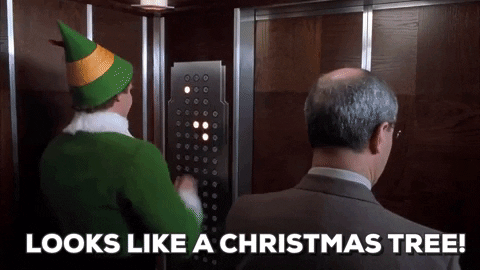 GEC COVID-19 Protocols: Read more on our website
---
Never Miss An Update—Follow Us On Social Media!