Nov 19, 2021 Newsletter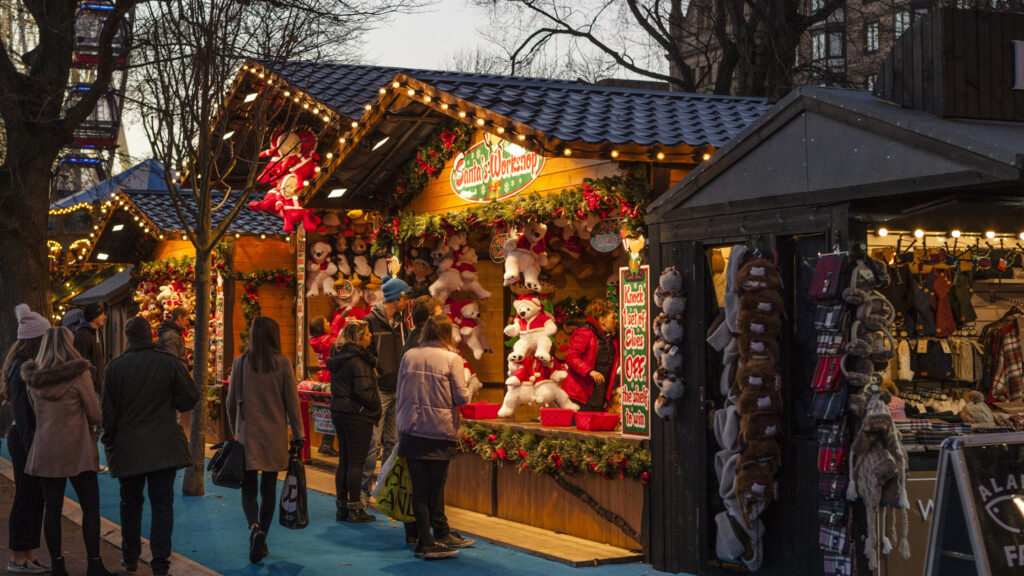 Must-Visit Holiday Markets
Hello! Or should we say… Ho-Ho-Ho! (Oh, wait, we are still in November 😞) Regardless, we have good news that will get you in that good old holiday spirit! How about checking out our list of Vancouver's best Christmas and Holiday markets? Drop in for some hot chocolate, artisan crafts, and gift shopping.
Enjoy the spirit of this season,
Julie & Hazal 🤶🤶
---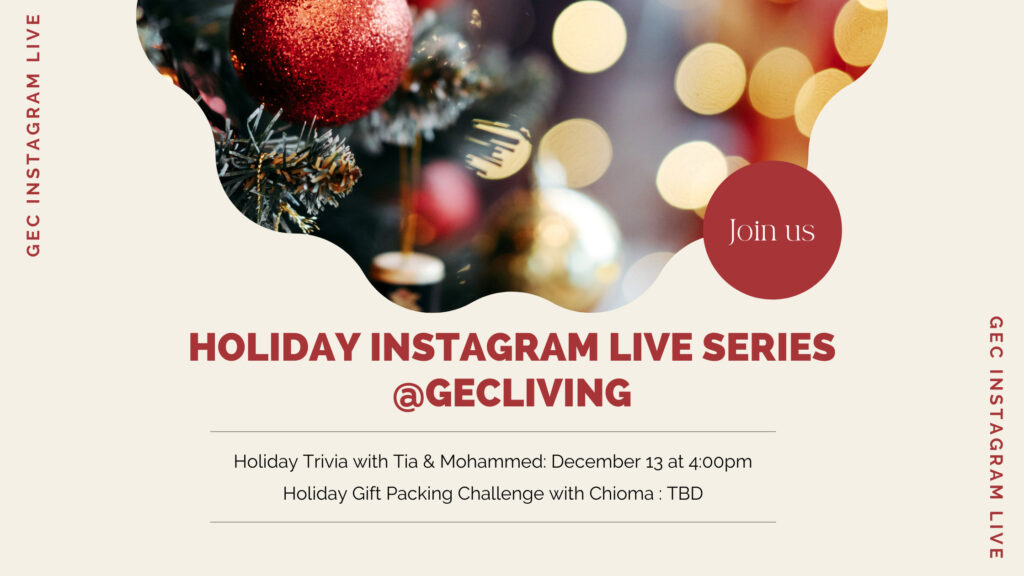 Holiday Instagram Live Series
GEC Games
Beginning on the second week of December, we will be hosting GEC Holiday Games live from our Instagram page! We have 3 lovely residents joining us for these games and we are very excited for you all to participate on your phones as well. The details are listed below:
Monday, Dec 13th, 4:00 pm: Tia and Mohammed join us in answering questions at our Holiday Trivia! Tune in at 4 pm sharp to see who will get the most questions right. You can join us on your phone and answer the questions with us as well.
TBD, December: Chioma will be participating in our Holiday Gift Packing Challenge! She will be packing the small gifts in the stockings for our residents. Let's see how many she can pack in 5 minutes while answering some holiday questions!
Follow our Instagram page so you do not miss the live games!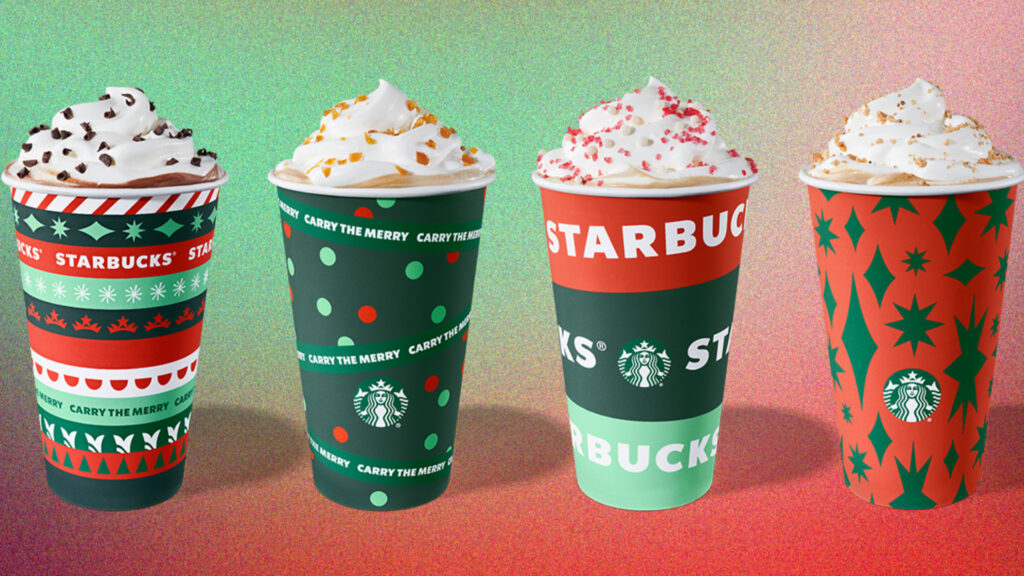 Starbucks Holiday Drinks Review
Quynh's Corner
You know it's time to whip out the Christmas tree when the red cups at Starbucks start rolling out! I'm honored to be a guest writer on this week's GEC newsletter and I got to try a couple of Starbucks signature holiday drinks for it too?! The dream.
I'm no coffee connoisseur but I've had one every day since the ripe age of 6 so it must count for something.
Sugar Cookie Oat Latte
I won't lie, I tried this the first day it came out so this is not a 'first impression'. However, it's still just as good the second time around and I am obsessed. Currently writing a formal request to make this a permanent addition to the menu. For all you dairy lovers you won't miss the milk in this at all; the signature Starbucks oat milk adds the perfect amount of creaminess, despite its strong vanilla flavor it's surprisingly not too sweet with a slight hint of nuttiness.
If you're taking a picture for your Instagram story, run, do not walk. Snap it right when it's fresh otherwise the cute red and green sprinkles will wither away just as fast as this year has flown by.
Peppermint White Mocha
The idea of mint and chocolate has never sat right with me so I have actively avoided this drink despite the cult following it has but I get it now. I anticipated the smell of fresh toothpaste as I went to grab my drink, but I was warmly greeted with a faint scent of what one could describe as creamy candy cane?
I mean this in the best way possible but this drink tastes like sweet watered-down milk with a hint of breath freshener from the peppermint. It's good; not my favorite… but would gladly drink 4 liters of this if it was given to me.
Editor's Note: Thanks to our Leasing Advisor Quynh for this honest review. Quynh's corner is here to stay. Let us know if you'd like Quynh to review anything else for you — We'll make sure she gets your message!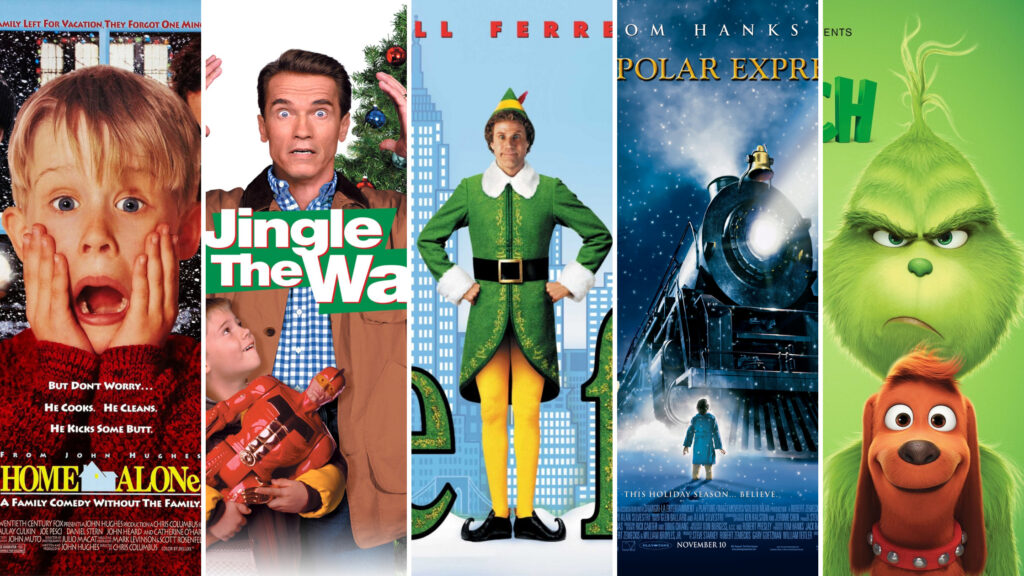 Holiday Classics Ranked
Hazal's Reviews
Welcome to another round of film reviews. Let's look at some of the most popular movies that became Christmas classics over the years.
Home Alone (1990) |⭐⭐⭐⭐⭐| Home Alone may be the first Christmas movie I ever watched as a kid! A house full of relatives forget Kevin (an 8-year old kid) and leave for their holidays in Rome. The movie as a whole is like watching a compilation of funny accident videos on Youtube; the action-packed scenes are endless as thieves decide to rob Kevin's house while he is home alone. A classic that must be watched!
Jingle All the Way (1996) |⭐⭐⭐| This movie is not as popular as Home Alone, but it is definitely a hidden gem that deserves to be called a classic. With Arnold Schwarzenegger leading the film, it is about two fathers who try to get a popular toy for their kids for Christmas. The competition gets pretty tough but the ending of this movie is the best! I am giving it 3-stars because the plot of the film is pretty predictable.
Elf (2003) |⭐⭐⭐⭐| Here comes the one I watch every year! Buddy, a human adopted by the Papa Elf, thinks he is an elf, too. When Buddy finds out that his real dad is still alive he travels to NYC to find him. This is a unique and charming Christmas comedy that will make you laugh, so I highly recommend it. By the way, did you know that part of Elf was filmed in Vancouver?
The Polar Express (2004) |⭐⭐| So many people actually adore this movie, but I cannot say the same because it has a slow pace. I also do not enjoy the animation method used in this film even though some people may call it legendary as it was the first film to fully use motion-capture technology. Regardless, it is a cute story about a little boy traveling to the North pole and it has a lovely soundtrack. Fun fact, Tom Hanks actually played 6 different parts in the film!
Dr. Seuss' The Grinch (2018) |⭐⭐⭐⭐⭐| I saved the true (North) American tradition to the last. Dr. Seuss' stories are so dear to the Canadian culture that all of your friends surely grew up listening to these stories. If you haven't already, I recommend reading and watching The Grinch; it is a heartwarming story of a lonesome evil green creature, who finds friendship in a little girl. This is a film that truly captures the Christmas spirit! Alternatively, you can watch the live-action version (2000) in which the Grinch is played by Jim Carrey.
Editor's Note: I'll be back with more Christmas movie reviews next time. Feel free to let me know about the movies you love or hate (or both)!
DIY Holiday Ideas
Giveaway
We continue sharing some of our favorite DIY holiday ideas on our newsletter and social media! You can follow along based on the instructions we give you.

You can win a $100 Apple Gift Card if you post TWO DIY creations on Instagram before Christmas! Don't forget to tag us @GECLiving!

DIY Project #2: Snowflake Mason Jar
Get snowflake stickers or make your own stencils via printed snowflake shapes.
Paint your mason jar using white glass paint and a brush.
Glue or stick your snowflake sticker/stencil onto the jar.
Paint a light coat on the snowflake.
Tie a colorful ribbon around the top and that's it! You can place a small candle in it for that romantic effect.
That's it! Gift it to someone special or use it yourself. Thanks to @gingersnapcraft for this pretty idea.
Check out the first entry for the DIY Holiday Contest. Thank you, Valeriya. We love your artistic creations. 💖
---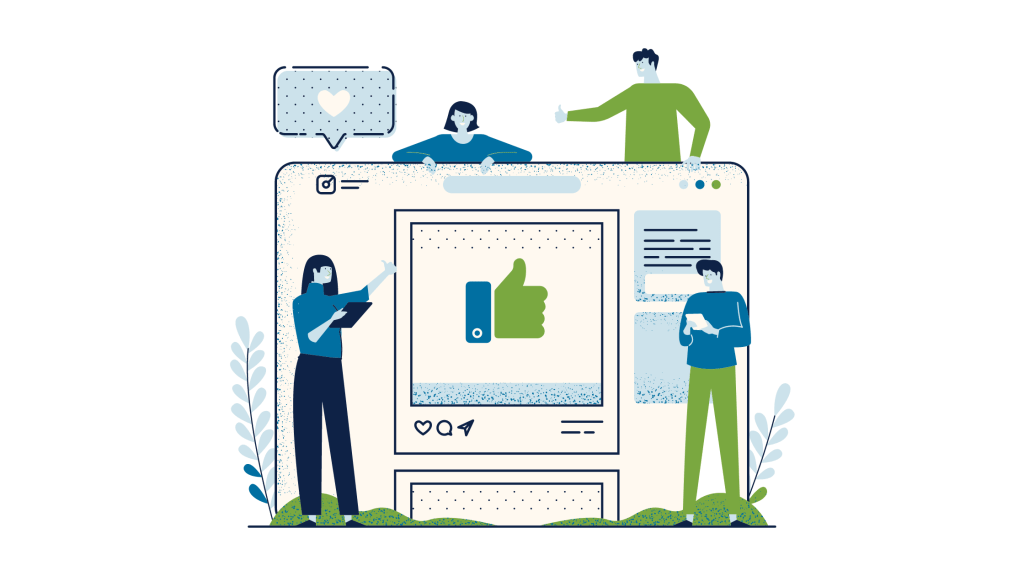 Review Us on Google!
Enter to win a $25 gift card
Enjoying your time at GEC? Leave us a written review and we'll randomly draw a resident every newsletter to win a $25 gift card to a business of your choice! (We'll send you a list to choose from.)
Your Google name must match the name in your reservation to qualify.
Previous Winner: Mohit
Leave us a review:
Viva | Burnaby Heights | Pearson | Marine Gateway
---
Community Events
Please take necessary COVID-Safety precautions in large crowds.
Heritage Christmas at Burnaby Village
Wander the village and take in all of the seasonal entertainment. Nov 27 – Jan 3.
Capilano Suspension Bridge
Visit the world-famous suspension bridge lit up with a multi-color changing display. Nov 20 – Jan 23.
Vancouver Festival of Lights
Experience a magical winter wonderland with more than one million lights decorating the VanDusen Botanical Gardens. Nov 26 – Jan 3.
Michelangelo's Sistine Chapel: The Exhibition
Experience the 34 frescoes adorning the Vatican ceiling in a breathtaking, life-sized close-up view. Nov 19 – Dec 23.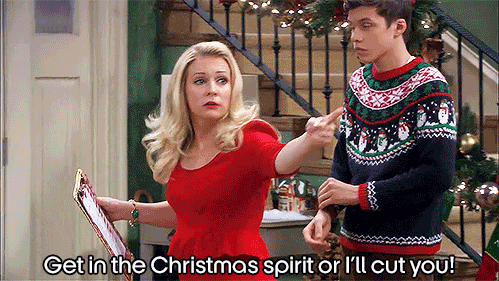 GEC COVID-19 Protocols: Read more on our website
---
Never Miss An Update—Follow Us On Social Media!