Oct 18, 2021 Newsletter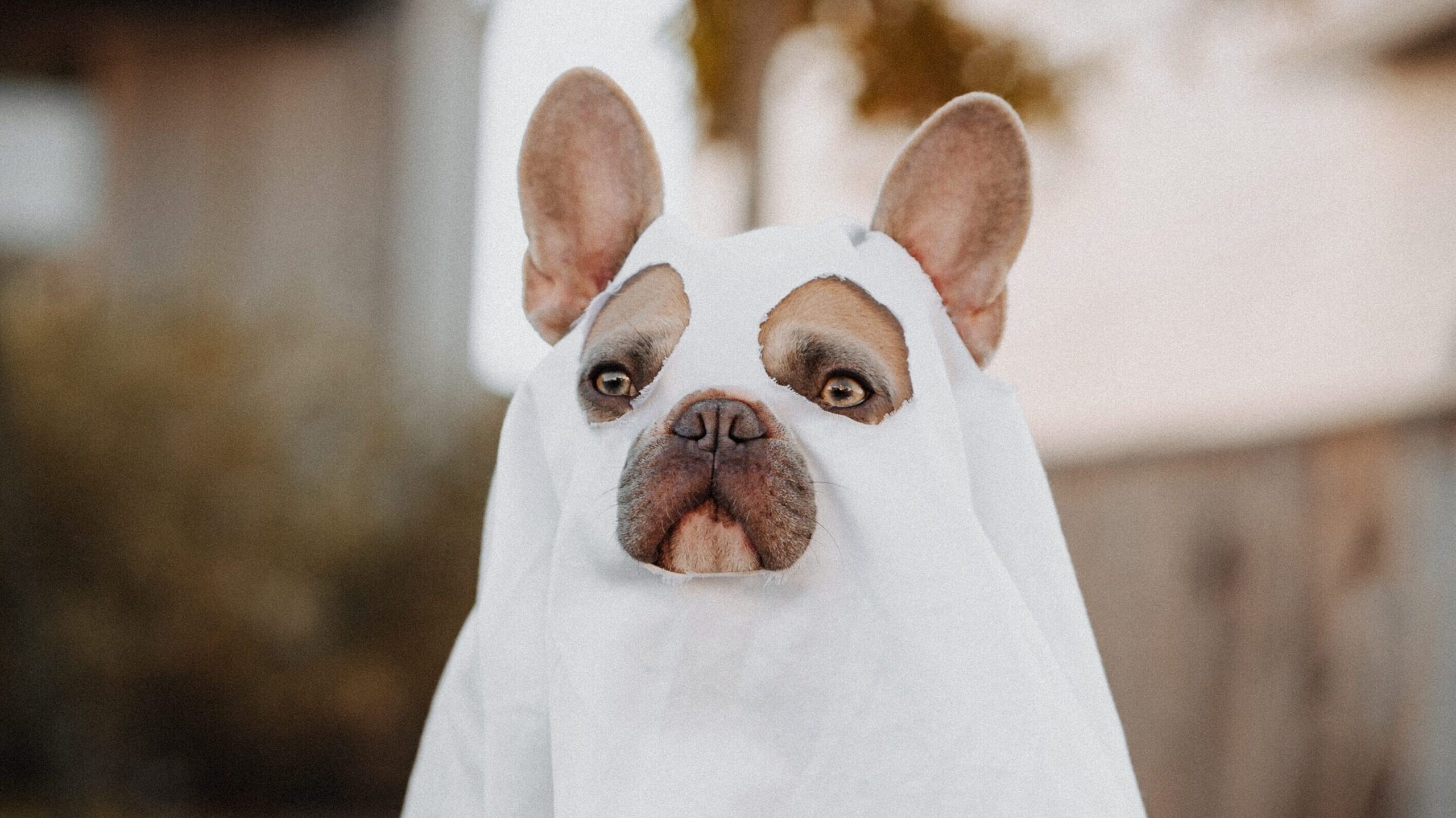 Hocus Pocus!
Halloween– the season of ghosts, witches, and monsters. They stay locked up in our worst nightmares, but this is their time to come out. If you feel brave, why not pay them a visit at a corn maze?
Visit these locations* at your own discretion (may be too scary for even the bravest of us all…)
*Some corn mazes are located in the Lower Mainland. Carpool with your friends for a fun night out. Remember, Halloween is also for those of us who believe in the power of our dreams and keep a little magic in our hearts.
Make some magic today,
Julie & Hazal 🔮
---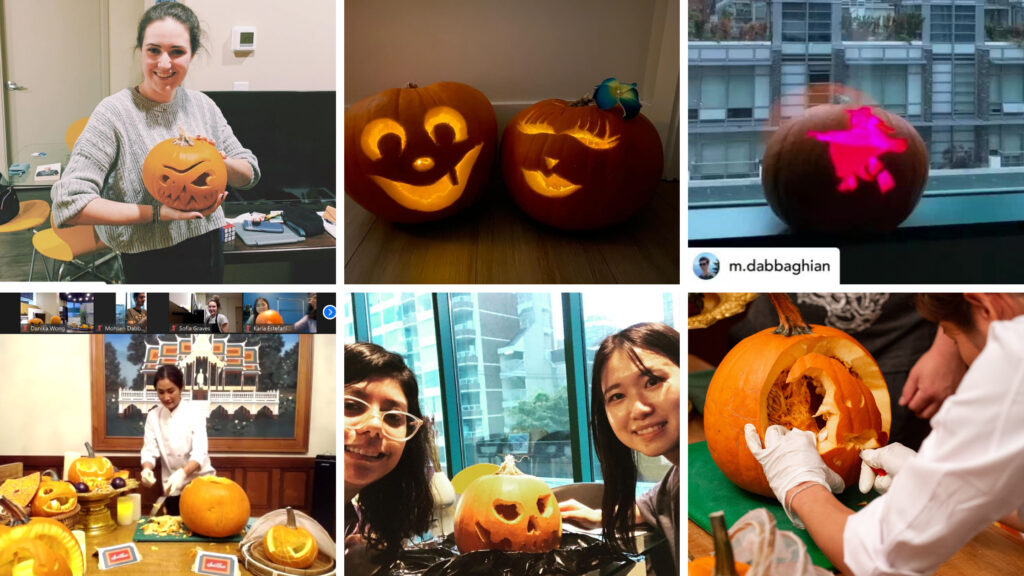 Pumpkin Carving Challenge
Events
Join our Halloween Pumpkin Carving Challenge! Watch the How To Video, carve the best pumpkin, and take a photo of it before November 1st to win a Panoramic Seaplane Flight!
We will deliver FREE pumpkins and carving kits for the first 20 residents who sign up. (Sign up by Oct 20th. Kits delivered Oct 22nd) 🎃

If you can't get a ticket and don't receive a pumpkin kit, you can still participate using your own pumpkin and sharing a photo on Instagram!
Steps to Register:
Register on Eventbrite.
Receive your free pumpkin and carving kit.
Take a photo of your pumpkin creature.
Post it on Instagram and Tag @GECLiving and Hashtag #GECLiving.
After the event, post a photo of your pumpkin creation on IG and be entered to win 1 ticket to Vancouver Classic Panorama Flight with the Seaplane! ✈️ The prize is for current GEC Residents only, but everyone is welcome to participate.
To register, click below and click the "Register" button on Eventbrite.
(If you are not able to register, please email us at hello@gecliving.com)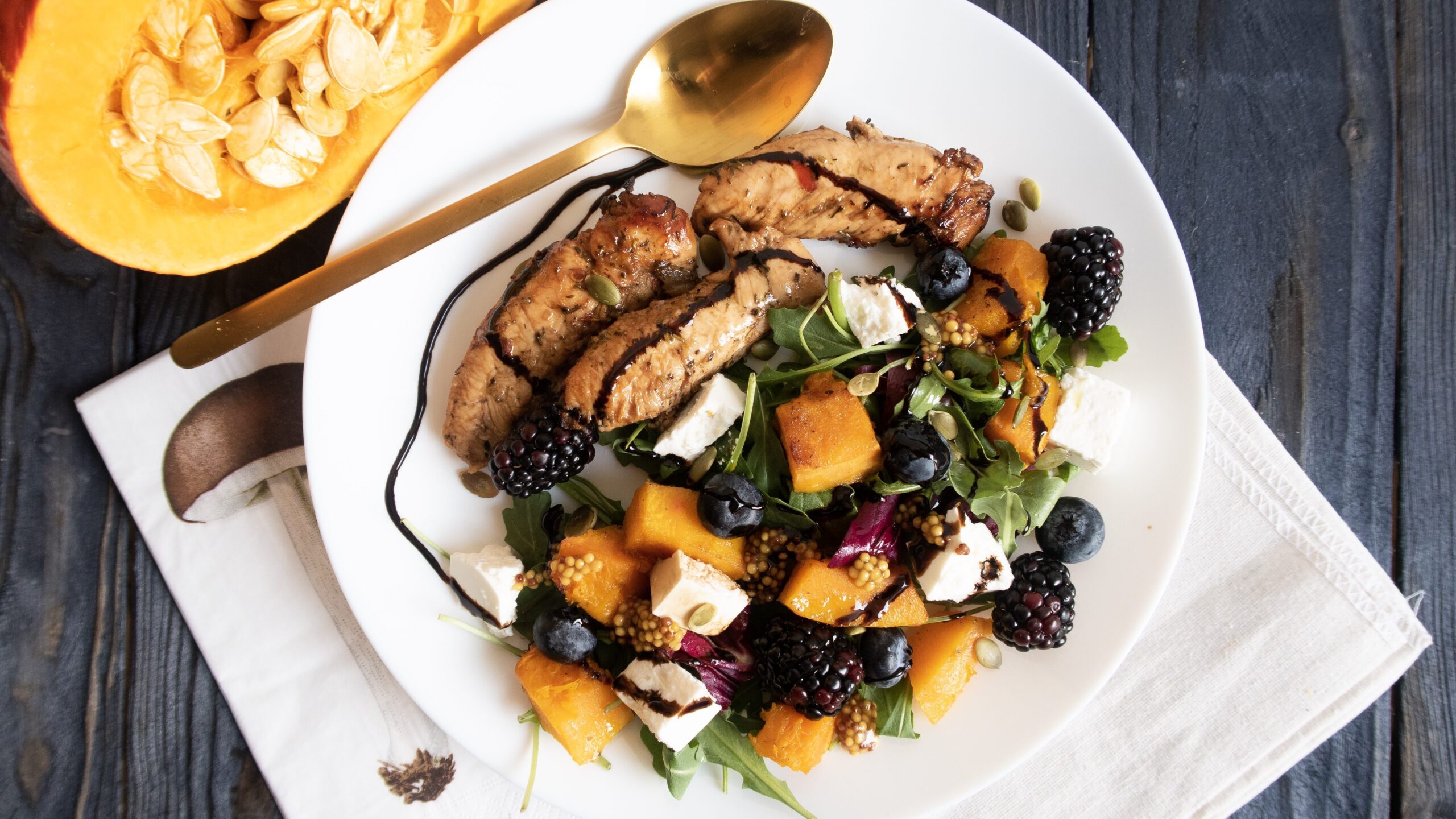 Pumpkin Berry Fall Salad
Recipes
Halfway into pumpkin month, we have another delicious recipe by our Chef Anastasia.

Fillet Ingredients:
Chicken fillet – 600g.
Soy sauce – 2 tbsp.
Chili sauce – 2 tbsp.
Herbs
Salad:
Salad mix
Pumpkin – 200 gr.
Blackberries – 5 pieces.
Blueberries – a handful.
Feta cheese -100g.
Pumpkin seeds
Dressing:
Grained mustard – 1 tbsp.
Balsamic vinegar – 1 tbsp.
Olive oil – 1 tbsp.
Salt, pepper

Preparation:
Marinate chicken fillets in a mixture of soy sauce, chili sauce, and herbs for 10-15 minutes.
Heat the oven to 400F. Then, grill the chicken breast for 2-3 minutes each on a grill pan, transfer to a baking dish, and place in the oven for 25-30 minutes until cooked through.
Cut the pumpkin into small pieces, salt, and pepper. Put into a baking dish and put into the oven with the chicken for 20-25 minutes until soft.
Mix the salad dressing in a bowl, pour the dressing over your salad, put the pumpkin, blackberries, blueberries, and slices of feta cheese on your plate, and sprinkle with pumpkin seeds. Place the chicken next to it and you're done!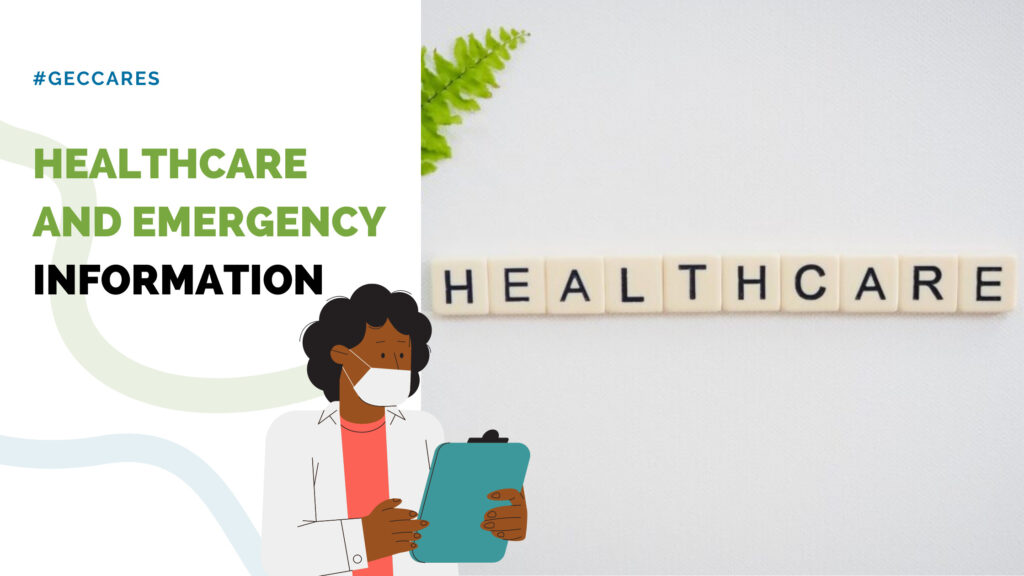 Getting Your MSP Card
Resources
If you are an out-of-province or international student, and new to BC, chances are you still don't have adequate information about accessing healthcare in Vancouver. The first step to receive medical care is to apply for the provincial health insurance called the "Medical Services Plan" or "MSP".
International students with a valid study permit for a period of six months or more are required to register for the MSP, and the process is simple:
Head to the government website.
Assess your eligibility.
Have your passport, study permit, or other ID ready.
Complete the application form (approx. 15 mins)
Receive your card in the mail in about 4-6 weeks.
Pay your fees in a timely manner. (The coverage fee for international students is $75 per month).
Read the FAQ about MSP for International Students.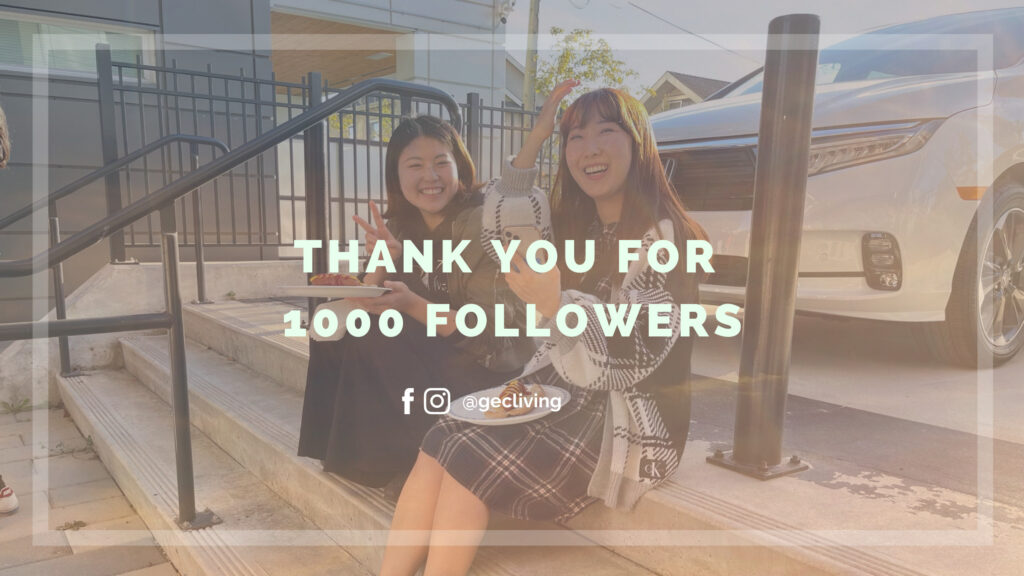 We are 1K!
News
A few days ago, we hit 1,000 followers mark on our Instagram. This means so much to us as it reflects our growing online community. We made a short video to celebrate this milestone. You can check it out via the link below. Here's the message we shared on our Instagram:
" This past year, we have been so grateful to have social media and other online channels to connect with all our residents. Even if you don't stay at GEC, we loved receiving your messages about how excited you are to visit Vancouver. Keep telling us your unique stories!
During the events, we met some of our residents via Zoom and in-person, and we even personally visited some in their apartments! We are so happy to be a part of your Vancouver journey. Thank you. We love you 1,000! 🎉 – GEC Marketing "
PS. We LOVE shooting fun videos and planning events with you guys.
Got a fun idea? Email Julie and Hazal at hello@gecliving.com
---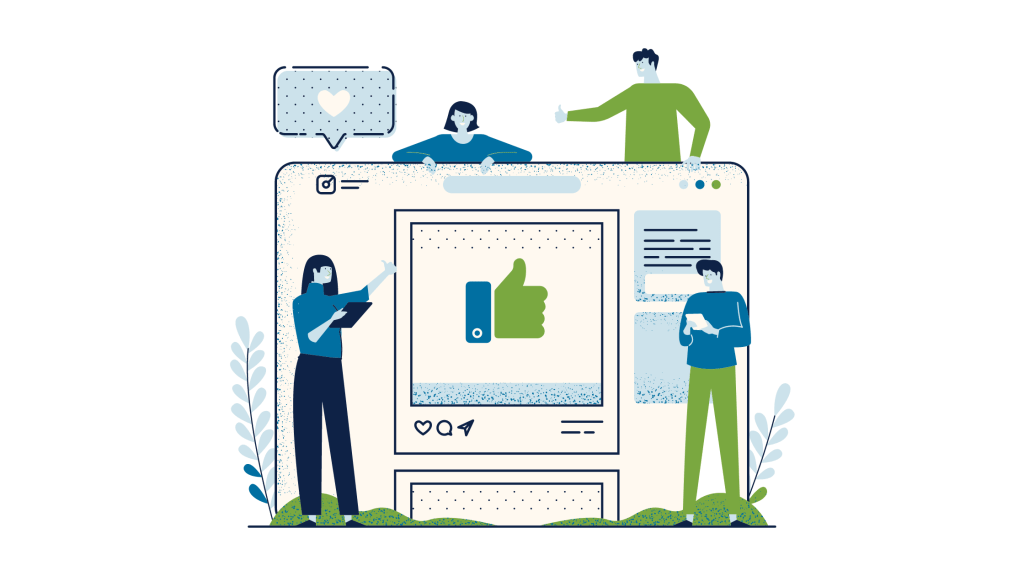 Review Us on Google!
Enter to win a $25 gift card
Enjoying your time at GEC? Leave us a written review and we'll randomly draw a resident every newsletter to win a $25 gift card to a business of your choice! (We'll send you a list to choose from.)
Your Google name must match the name in your reservation to qualify.
Previous Winner: Oly (Please email us to receive your gift!)
Leave us a review:
Viva | Burnaby Heights | Pearson | Marine Gateway
---
Community Events
Please take necessary COVID-Safety precautions in large crowds.
Imagine Picasso
Immersive exhibition which highlights the works of the Modern Art Master Pablo Picasso. Starts on Oct 27th.
Vancouver Writer's Festival
The Vancouver International Writers Festival is one of North America's premiere literary events. Oct 18-24.
PNE's Hallowed Eves
Vancouver's favorite amusement park is open for another season of Halloween Fun. Oct 8-31.
Hidden Wonder Magic Experience
Hidden Wonders is a venue hidden behind a fake business facade in New Westminster. It is part of a new trend in magic entertainment. Oct 1-30.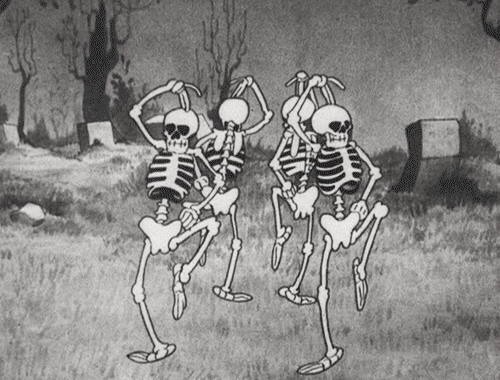 GEC COVID-19 Protocols: Read more on our website
---
Never Miss An Update—Follow Us On Social Media!