July 5, 2021 Newsletter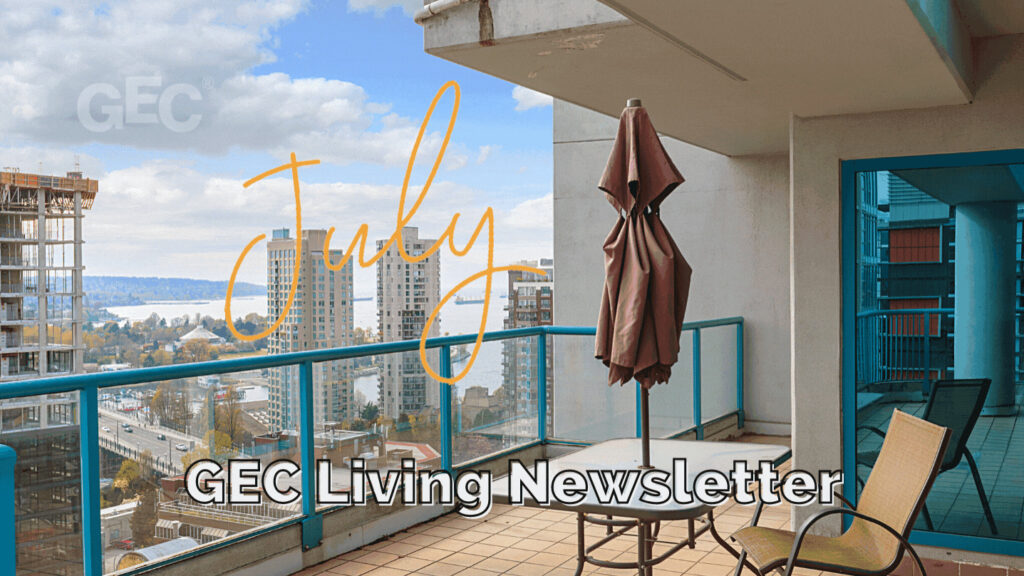 Hello, July 🌞
Hey folks! Congrats on surviving the hottest weather in Vancouver last week! Please remember BC has a new mandate that bans fireworks, open fires, and campfires across the province to protect our communities, forests, and wildlife. Please take necessary precautions.
On a different note, here is what is new with GEC:
We recently hosted the GEC Burnaby and GEC Pearson virtual residence tours! Watch GEC Burnaby residence tour.
The first winner of the live tour giveaway is: Shoron Jarif Alam. Congrats! We will deliver $100 Apple Gift Card to you!
Sign up for live tours of GEC Viva and GEC Marine Gateway here and you will be automatically entered to the next giveaway!
To be our featured resident for the GEC x Vogue YouTube series, sign up.
Have something cool you want to review for the newsletter review section? Send us a 1 to 3 paragraph note about a movie, restaurant, artist, or event you like (or totally hate) at hello@gecliving.com
As most of you complete your semesters and proudly enter summertime, know that we appreciate you, support you and we are here for you.
Enjoy the sunshine,
Julie & Hazal
---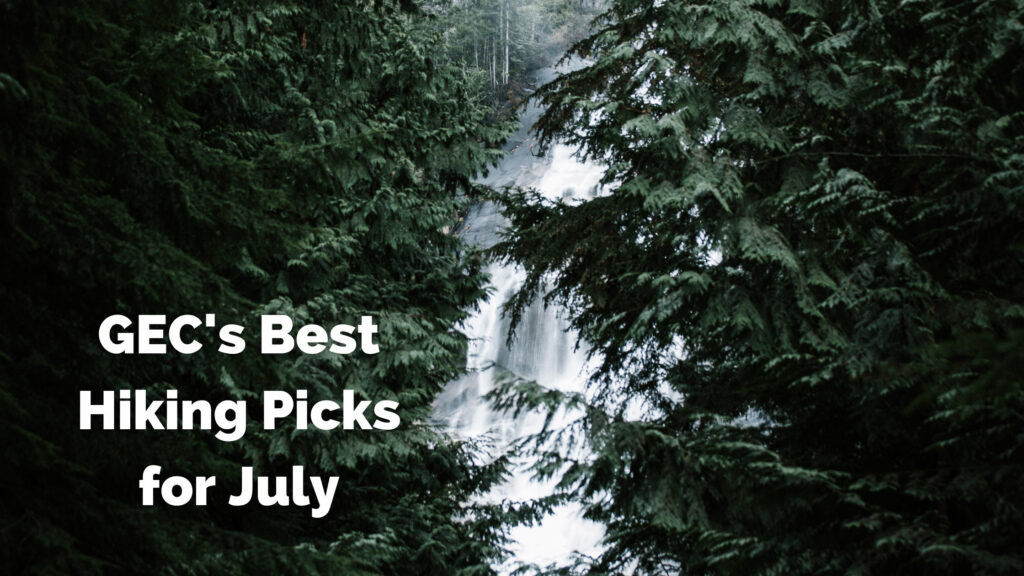 Top 3 Beginner Hikes in Vancouver
GEC's Vancouver Guide
Ready to enjoy the outdoors? We compiled our top 3 easy hikes in Vancouver. You can catch the breathtaking view and snap some photos without breaking a sweat.
*Click the names of the trails to see their location on GoogleMaps.
Deep Cove Quarry Rock – 4.2 km (North Vancouver): The trail follows a path full of Douglas Fir and Hemlock trees. As you walk past the bridge, you get closer to the giant Quarry Rock. The walk is absolutely worth the view of Indian Arms and mountains around Belcarra—You can easily spend hours admiring the view.
Lighthouse Park – 3.5 km (West Vancouver): Designated a national historic site in 1994, the trail takes you through the oldest Douglas Fir trees in the area. Whichever route you choose, you will see one of the following spectacular views: Lions Gate Bridge, University of British Columbia Campus, English Bay, or Vancouver Island.
Lost Lake Trail – 2.7 km (Whistler): The Lost Lake is an ideal spot for a brisk walk and picnic over the summer. It is easy to follow the trail as it runs by a creek. You can make your way down to the beach area after your walk and enjoy the sun.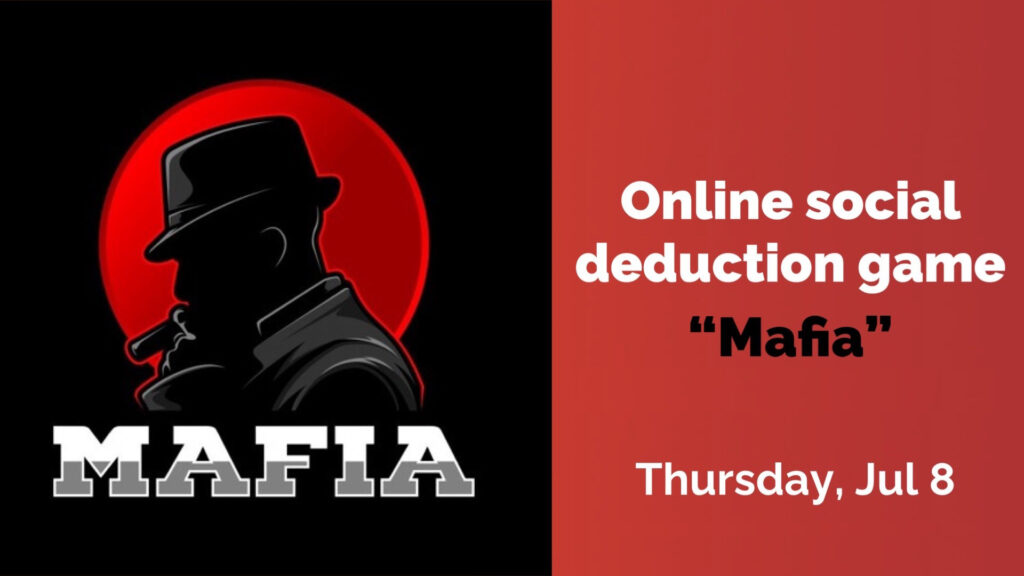 Bang-Bang! Mafia with the Residents 🔫
Thursday, July 8, 4:00 pm via Zoom
Your favorite GEC activities coordinator (aka Anastasia!) is set to host yet another dangerous, bloody, wicked game: "MAFIA". Do you dare to play with us?
Mafia is a social murder mystery type game. The premise is simple: There is a mafia among us… He either kills all the civilians, the doctor, and the detective, or the civilians kill the mafia. Who will win?
Sign up below to find out. 😲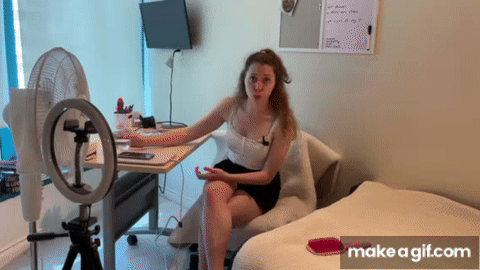 Up Next: GEC x Vogue Interview
GEC Youtube
Wait—didn't we JUST talk about Anastasia? Well, yes, we did. She is one of the coolest residents at GEC that we had to see inside her apartment!
We asked our superstar 40 questions and did not give her a second to think – She welcomed us into her artistic room with muted pastel colors, where she showed us her wardrobe, offered Russian sweets and talked about the best gift she ever received!
Subscribe to our Youtube Page so you do not miss Anastasia's Exclusive Interview!
Want to invite the Director (Hazal) and Cinematographer (Julie) into your apartment? You can be featured on our YouTube Channel and social media. Book an interview below.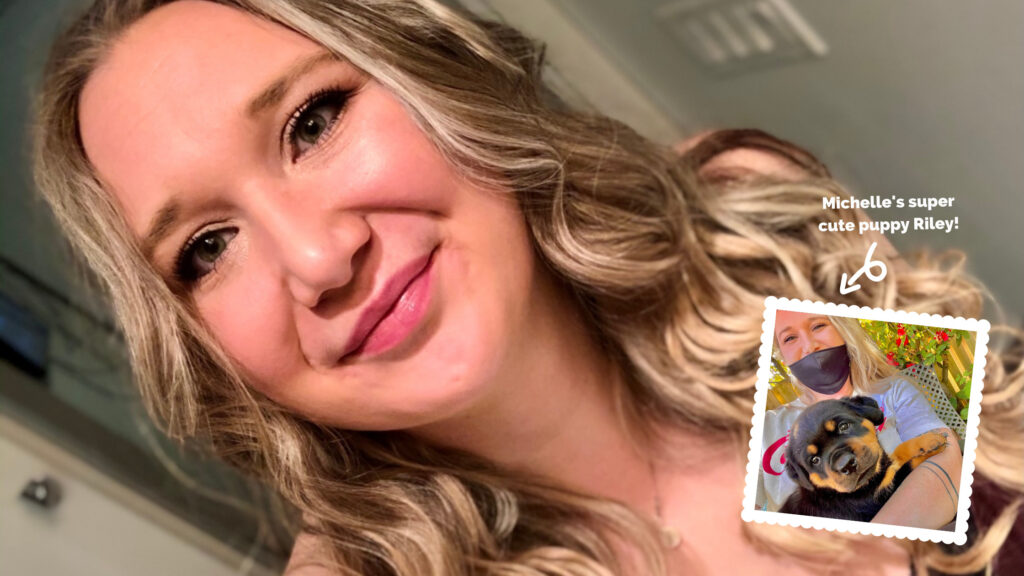 Michelle – Marine Gateway Caretaker
Meet the GEC Team
"Hey! My name is Michelle. I am the onsite caretaker for GEC Marine Gateway, and I have been with GEC since late 2020. I grew up in the Lower Mainland but have been slowly making my way closer to Vancouver over the last few years.
Before working with GEC, I also worked in group homes for disabled adults and helped with day programs and outings. I also became a certified personal trainer and ran my own business for a bit. Other than that, I have dabbled in many other things such as a caregiving for the elderly, a barista, brick layer, home renovator, and more!
What I love about GEC and what drew me to them, is how diverse they are as a whole and that they are always looking to grow. My interests include always striving to grow as a person; I strive when I learn new things and find ways to help others! I love anything to do with the outdoors, especially hiking and being at the beach.
If you ever see me, or my puppy Riley out and about, please come say hi! We love meeting new people!"
---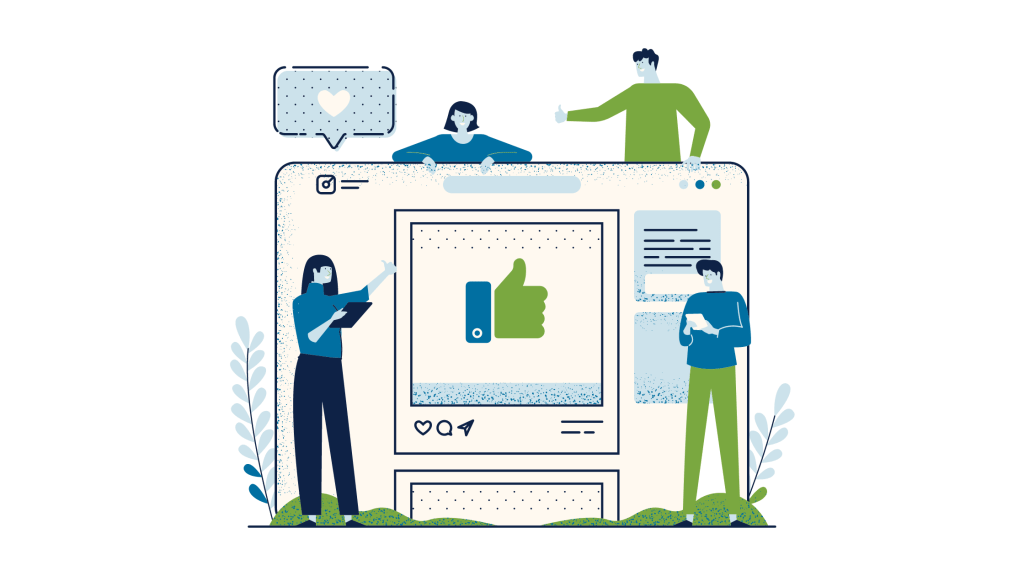 Review Us on Google!
Enter to win a $25 gift card
Enjoying your time at GEC? Leave us a written review and we'll randomly draw a resident every newsletter to win a $25 gift card to a business of your choice! (We'll send you a list to choose from.)
Your Google name must match the name in your reservation to qualify.
Previous Winner: Ethel
Leave us a review:
Viva | Burnaby Heights | Pearson | Marine Gateway
---
Cold Tea Meal Plans
Meal Kits delivery available for GEC Viva and Granville
Discount code for 10% off: GEC10
---
Community Events
Please take necessary COVID-Safety precautions in large crowds.
Hamilton Musical at Queen Elizabeth Theatre: Various Dates
Broadway smash-hit musical about American founding father Alexander Hamilton is making a stop at Vancouver.
Songs of Summer: July 10
Summer nights rich with melody and cheer. Featuring local performing artists at Gateway Theatre Grove.
Lavenderland at Richmond
The first lavender farm in Greater Vancouver Area opens daily from June to October.
Met Opera Free Virtual Shows
Watch world-famous operas from the comfort of your home! Available online.
Kitsilano Farmers Market: May 2 – Oct 30
50+ farmers and producers, food and coffee trucks at Kitsilano Neighbourhood.
GEC COVID-19 Protocols: Read more on our website
---
Never Miss An Update—Follow Us On Social Media!